The former Barcelona midfielder shared his thoughts on the semi-final line up of the competition.
The name of Jofre Mateu should be well renowned among Indian Football, especially those of the Indian Super League (ISL). The Spaniard was part of Atletico de Kolkata's title winning team in the 2014 edition and would also go onto play for FC Goa in the 2015/16 and 2016/17 editions.
A graduate of FC Barcelona's esteemed La Masia academy, he made a few appearances for Barca's senior squad. Mateu also played for renowned Spanish clubs like Levante, Espanyol, Real Valladolid as well as Rayo Vallecano. Since retiring from the beautiful game, he's been acting as an expert panelist for Sony Sports.
The Spaniard interacted with the press after the first leg of the Champions League semi-finals in which he spoke about a variety of his career as an expert so far as well as his thoughts on the current Champions League campaign.
On Karim Benzema and Real Madrid
Speaking about Karim Benzema's chances of winning the Ballon d'Or this season, even if Real Madrid fail to make the Champions League final, Jofre Mateu said: "I think it's going to be possible. I'm now giving him a lot of chances and there's a huge possibility that he wins it. If he doesn't win the UCL, there might be changes according to who wins it. There a lot of players competing for titles and collective titles than individual trophies. But in terms of the player who deserves to win it the most, yes Karim Benzema is the one.
"Among the likes of Mo Salah, Sadio Mane, and Kevin de Bruyne (his prominent Ballon d'Or competitors), Benzema is the best. The stats, numbers and goals prove that. The others are very important in their teams, but not so much as Benzema is for Madrid. If Benzema isn't in the XI, Real Madrid are a completely different team. For them to depend in one player and the responsibility he shows, how hard he works and if he achieves the Champions League title, then Benzema will without a doubt win the Ballon d'Or. If not, Sadio Mane's a great choice as he won the AFCON. For me it's Benzema first and then Mane," he added.
Giving his thoughts on the possibility of Madrid making a comeback in the second leg against City, he said: "The answer is no, for me. It's not only because I'm a Barca fan, but the best final we can watch now is a British final. Man City and Liverpool are the best teams in football and the match could be extremely passionate. But of course, Real Madrid can do it again, it'll take just one goal. In the last two legs they've proven they're able to win big matches. But in an open match against City, your chances to win is lesser than anyone else. Just one goal at the Santiago Bernabeu is not enough."
Thoughts on Villarreal-Liverpool and Thiago's form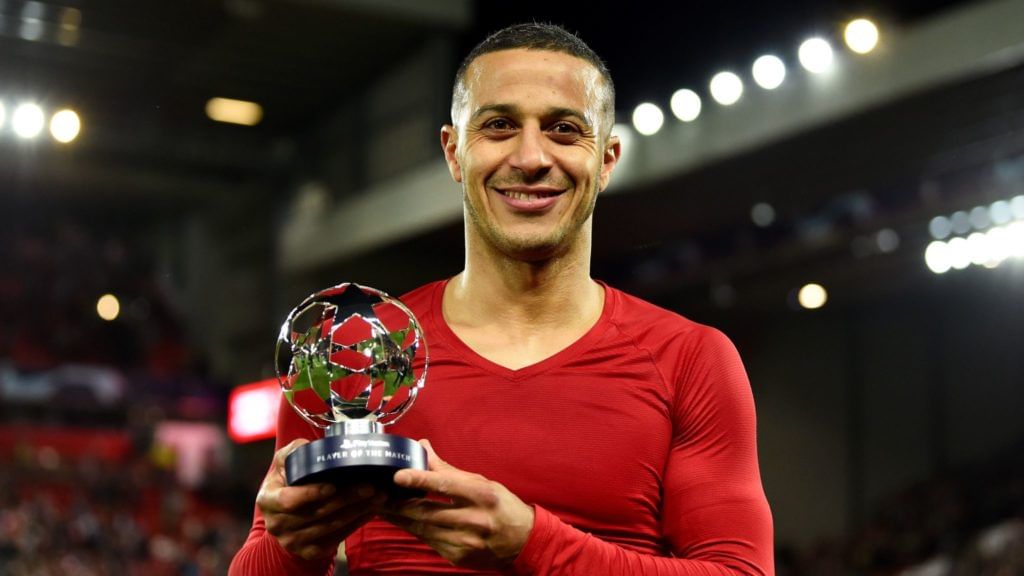 When asked about whether he's been surprised by Villarreal getting to the semi-finals and whether they can defeat Liverpool in the second leg, Jofre Mateu explained: "Liverpool showed in the first leg how they can disconnect not only Villarreal but any other team in terms of high pressing and their reactions. They forced them to lose the ball and Villarreal suffered with that. Of course, I had the same feeling in Villarreal's game against Juventus and Bayern, two goals isn't that huge a difference. But If I had to bet, I'd bet to Liverpool. Villarreal represent a small village and getting to the final can be a huge success for them in this competition. But I think Liverpool will be in the final, the options for Villarreal was very few. They managed a great performance in Munich, but we will see."
Thiago Alcantara ran the show for Liverpool against Villarreal and is going through a rich vein of form for Liverpool. Giving his thoughts on the Spanish midfielder, Jofre said: "Can I say I'm better than Thiago (laughs). No the point is that Thiago is probably a becoming a much better player at Liverpool because of Klopp. I thought he showed nice qualities at Barca. He performed well at Bayern. But now in the rhythm that Liverpool puts in matches, Thiago is the one who makes that count. I think Klopp has been clever in handling Thiago and he understands him perfectly. He knows how to put one more speed or one less.
"In the first half, when Thiago hit the bar, it was when he stopped and decided to force the act. Thiago's an extraordinary player in terms of quality, but now he's understanding the tempo of the matches much beter and now he's a better player than he was 2-3 seasons ago. His jump to Liverpool has been very good. To watch him is gorgeous and extraordinary," he added.
What kind of game can be expected at the Santiago Bernabeu?
Speaking about the second leg between Real Madrid and Man City, Jofre Mateu spoke about what should be City's tactics. He said: "I think Guardiola said after the first leg that in Spain everyone is very afraid because he knows how to win at the Santiago Bernabeu. It's going to be very different from the first leg. This is because City are a very recognizable team and when they play their system and model perfectly, they have a bigger chance to win. But we saw the different in City's game against Atletico at the Wanda Metropolitano, they weren't defensive but not so exposed either. Guardiola will put a small detail in not being defensively exposed or not be aggressive in terms of pressing.
"Benzema will be a key player for Real Madrid in the match. If he is flowing, Madrid has close to 50% chance of winning. If he is feeling well, there are talks about that he isn't 100% in terms of fitness, but let's see if he can play perfectly or not because he's not feeling really well. Benzema is someone who converts everything for Madrid right now, he is floating goals and has an amazing number. All the opponents know how important he is for Madrid and he will be key, but I won't expect major differences in Guardiola's plan," he added.
When asked about what Madrid must change from the first leg to win the game at the Bernabeu, Jofre said: "In the La Liga, Madrid have enough difference in points to rest some players for that (City) match. I think we're gonna see changes in Ancelotti's XI in the La Liga game at the weekend. Because Benzema isn't 100%, Casemiro is not perfectly able and Alaba is injured, I think they're preparing for the semi-finals.
"Ancelotti said they didn't defend well at the Etihad. That's because City pokes you a lot and their rhythm isn't something Madrid are comfortable with. If Real Madrid wants to be in the final, they must improve defensively and create more chances. They had 3 clear chances (plus the penalty) and that isn't enough to finish off City," explained Jofre Mateu.
"They'll have to defend better and create more, I feel it'll be a close match because City will control the ball. It'll be close, but Real Madrid always has 10-15 minutes to push a lot and all the opponents suffer at the Bernabeu. I don't expect a huge difference but Madrid always has a chance at their home," he added.
Can Villarreal mount a comeback vs Liverpool?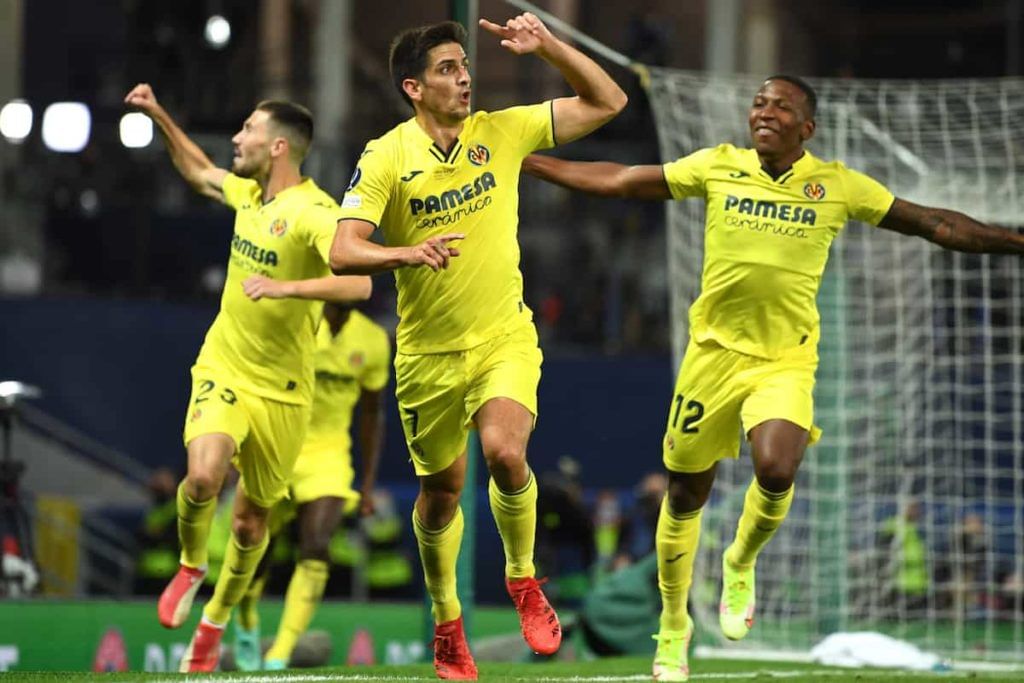 When asked about how Villarreal can mount a comeback against Liverpool and what are some of the aspects they must avoid from the first leg, Jofre Mateu explained: "The big difference should be the mentality and capability to progress with the ball, avoid high pressing from Liverpool. It's very difficult and you have to be a very confident and with a lot of quality, because they press with huge power and speed. You must win this first pressure and then you have chances. It could be more about some mistakes from Liverpool than Villarreal's capability.
"Villarreal has the quality to shock them, with Raul Albiol and Pau Torres from the back and Dani Parejo with his ball possession. They'll need to be at their top in ball possession and progression. When you avoid the high press, they'll have chances to run with Arnaut Danjuma and Samuel Chukuwueze. But again, Liverpool have Virgil van Dijk correcting everything. It's more about Liverpool not being in their best day than Villarreal doing everything perfectly. If they can win the high press battle and put speed in the attack, they can have some chances there," he added.
His ideal UCL final and favorites this season
"My favorite team is Man City", exclaimed Jofre Mateu. I love the way they control the games and I'm a big Guardiola fan. I'm in love with Liverpool too. They have a different plan but I love how City faces the matches, the model Guardiola uses is something I love. My favorite player right now is between Benzema and De Bruyne. I love both of them, probably Benzema is better now but I can choose between them.
"I think it'll be an All-English final. But there's a chance that Real Madrid can get to the final more than Villarreal. Nobody expected Villarreal to get into the semis. My bet is that it'll be Man City against Liverpool. If not then it'll be Real Madrid against Liverpool," he added.
"My favorite to see in the final and in terms of being a football lover,is Liverpool against City in Europe. So the best final will be that. My prediction for the winners, it's very difficult. But I think Liverpool now are more prepared to win that one game (the final). So I'll predict for Liverpool will be the champions and defeat City in the final."
Watch UEFA Champions League 2021-22 (Semi Final Leg 1) – Liverpool vs. Villarreal LIVE on SONY TEN 2 (English), SONY TEN 3 (Hindi) & SONY TEN 4 (Tamil & Telugu) channels on 4th May 2022, at 12:30 am IST.

Watch UEFA Champions League 2021-22 (Semi Final Leg 1) – Man. City vs. Real Madrid LIVE on SONY TEN 2 (English), SONY TEN 3 (Hindi) & SONY TEN 4 (Tamil & Telugu) channels on 5th April 2022, at 12:30 am IST.
For more updates, follow Khel Now on Twitter, Instagram and Facebook.