Football Gaming
Top 10 highest-rated ISL players on EA FC 24
By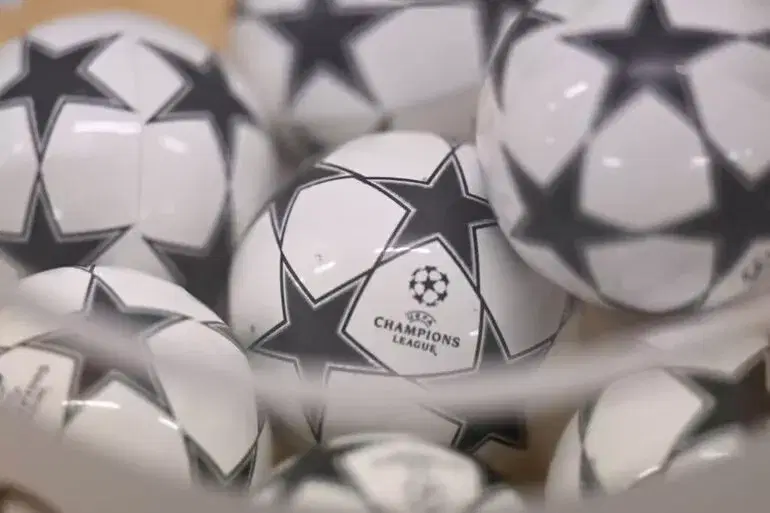 Govind
Indian Super League is amongst the 30+ leagues available in EA FC 24
Even without the FIFA license and the "FIFA" tag usually associated with the annual release of football video games by the published Electronic Arts, the game is raring to go. With the early access already handed out, 29 September 2023 marks the official release worldwide. The game now called EA FC 24 will function for the 2023-24 football season globally and has a neat package of more than 30 leagues in the game.
The five leagues such as Premier League, LaLiga, Bundesliga, Serie A and Ligue 1 may be the most sought-after leagues in world football, but fans like having their country's respective leagues in the game as well. The game already boasts rising leagues such as Major League Soccer and Roshn Saudi League. Along with it all, the Indian top-tier game will be made available.
Indian Super League has been in existence for just 10 years and now is the one of most celebrated sports spectacles for the Indian nation. The league is amongst the 30+ leagues made available in EA FC 24. Now let's have a look at the top 10 rated ISL players in this season's game:
10. Adrian Luna – 68 (Kerala Blasters)
The 31-year-old Uruguayan came to play Indian Super League after spending two years at Melbourne City FC from the Australian first-tier A-League Men. Since July 2021, Adrian Luna has worn the colours of the Kerala Blasters side in ISL. Luna has a 68 overall which has a highlight 81 Pace.
9. Marko Leskovic – 68 (Kerala Blasters)
The centre-back from Croatia also calls Kerala Blasters his home along with club captain Adrian Luna. Marko Leskovic has played for the famous Croatian first-tier club GNK Dinamo Zagreb notably. The 32-year-old will boast an 80 strength while both jumping and heading accuracy attributes will be rated 74 each.
8. Roy Krishna – 68 (Odisha FC)
Roy Krishna is immensely athletic and the EA FC 24 game makes sure to represent him accurately. An 88 on Pace and 79 Physicality make him well-equipped to unleash and use his 67 shooting in front of goal. Krishna internationally fields for the Fiji national football team and at the club level takes the striker role for Odisha FC. In just July of this year, he left Bengaluru FC to join The Kalinga Warriors.
7. Javi Hernandez – 68 (Bengaluru FC)
The Spaniard has experience of grooming himself in the famous Real Madrid Castilla side. Now at 34, the attacking midfielder kicks the ball for Bengaluru FC which is captained by none other than Sunil Chhetri. The left-footed has a really balanced distribution of attribute ratings throughout EA FC 24. The player has Dead Ball and Long Ball Pass in PlayStyles ability.
6. Dimitris Diamantakos – 68 (Kerala Blasters)
As the sixth highest-rated ISL player, we have the forward from Greece – Dimitris Diamantakos. The deadly striker will have 70-rated finishing and shot power. Diamantakos has good pace of 77 and 73 physicality overall. The 30-year-old can also score good header goals with his 70-rated heading accuracy as well.
5. Joao Victor – 68 (Hyderabad FC)
The Brazilian Joao Victor fills in the defensive midfielder duties for ISL side Hyderabad FC. The EA FC 24 game will have Victor with a low attacking work rate and a high defensive work rate. His biggest assets in the game are stamina and strength. Both are given a solid 85 each.
4. Greg Stewart – 69 (Mumbai City FC)
Before moving in to play the Indian Super League in September 2021, Greg Stewart was a Rangers FC player. Rangers are a famous side from the Scottish Premiership who have also featured in the 2022-23 UEFA Champions League. He was also in the ranks of Birmingham City from the EFL Championship. The 33-year-old has a 69 overall.
Also Read: Top 10 highest-rated Indian players on EA FC 24
3. Ahmed Jahouh – 69 (Odisha FC)
Another Centre defensive midfield player in the top 10 rated ISL players list for EA FC 24 is Ahmed Jahouh. Jahouh is a 35-year-old footballer from country Morocco. He left the city of Mumbai to join Odisha FC. Apart from the defensive output he also gives good playmaker attributes. Overall Jahouh has 71 on passing. Also, his solid frame will be evident with 82 on physicality.
2. Hugo Boumous – 70 (Mohun Bagan Super Giant)
Another Moroccan who makes a name for himself in this year's EA FC 24 ISL ratings. Hugo Boumous operates in the centre-attacking midfield role primarily. In the dribbling department, the Mohun Bagan Super Giant player has 90 agility, 78 balance, and 73 each for both dribbling and ball control. This makes him well-equipped going forward with a 79 pace.
1. Jason Cummings – 70 (Mohun Bagan Super Giant)
The best player in the Indian Super League as per EA FC 24 ratings is Jason Cummings. Cummings is a native of Australia and has just joined ISL side Mohun Bagan this July. The player can now boast his portfolio which has seen him play for Nottingham Forest. The Forest side now makes headlines on the front pages of the Premier League. The striker has 73 finishing and positioning. Also, his 72-shot power and reactions each can come in handy in the EA FC 24 game.
For more updates, follow Khel Now on Facebook, Twitter, and Instagram; download the Khel Now Android App or IOS App and join our community on Telegram.