These players will be looking to set the tournament alight come December.
The highly anticipated Pro Kabaddi League (PKL) Season 8 Auction has finally come to an end. All 12 clubs engaged in fierce bidding wars and strategizing throughout the three-day auction to strengthen their squads.
Over the three days from 29th to 31st August , some of the world's most outstanding Kabaddi players were up for grabs. All 12 franchises appear to be in good shape currently for the upcoming season of the Pro Kabaddi League.
Here we take a look at the top five expensive all-rounders in the Season 8 Auction:
5. Mohammadreza Shadloui Chiyaneh – Rs 31 Lakh (Patna Pirates)
Iranian all-rounder Mohammadreza Shadloui Chiyaneh sparked a bidding battle between many clubs in the Pro Kabaddi League Season 8 Auctions. Three-time champion Patna Pirates paid ₹31 lakhs for the player, making him the most expensive overseas purchase at the PKL 2021 Auction. With this, Chiyaneh has become the season's most costly foreign acquisition.
He is a talented all-rounder who represented Iran at the 2018 Dubai Kabaddi Masters. Chiyaneh primarily plays in the left corner. He is famous for his body blocks, waist holds and dives that completely overturn opposing raiders. He also won a gold medal at the 2019 Junior World Kabaddi Championships for Iran.
4. Brijendra Singh Chaudhary – Rs 55 Lakh (Haryana Steelers)
It was surprising when Haryana Steelers went all out for Brijendra Singh Chaudhary -who was placed in Category C- for ₹55 lakhs. That took a significant chunk out of their auction purse. In the last two Senior Nationals, the Rajasthan-based all-rounder had a strong showing. Brijendra was a member of the Jaipur Pink Panthers in the Pro Kabaddi League Season 6. In that edition though, he was not given a single game.
Players frequently feel the strain of the price tag and it will be interesting to see if Brijendra Chaudhary can live up to his billing in Pro Kabaddi League Season 8.
3. Deepak Niwas Hooda – Rs 55 Lakh (Jaipur Pink Panthers)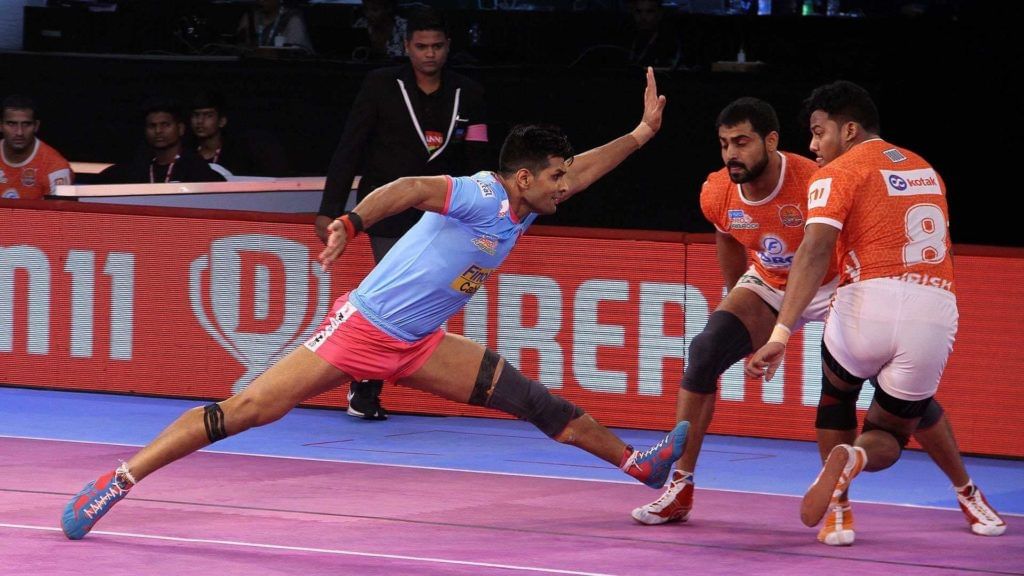 Deepak Hooda has made a name for himself in the sport by constantly doing well. Hooda was the second-most expensive player at the Pro Kabaddi League's inaugural season auction in 2014. The Telugu Titans purchased him for ₹12.6 lakhs. Hooda joined the Puneri Paltan for the third and fourth seasons, after spending the first two with the Titans.
He has also demonstrated his resilience under duress during Do-Or-Die raids. He's one of the best all-rounders in the game and his ascension has been rapid. The "Running Hand Touch" is his signature maneuver, in which he stretches his body for a short touch with his hand before fleeing to safety. He was roped in for a massive amount of ₹55 Lakh by Jaipur Pink Panthers during the Pro Kabaddi League Season 8 Auction.
2. Sandeep Narwal – Rs 60 Lakh (Dabang Delhi)
Sandeep Narwal began his career as a pure corner defender, but as his raiding improved, he developed into one of the league's most successful all-rounders. He's one of only three all-rounders in the league to reach the 500-point mark.
Sandeep became the fourth player in PKL history to reach 300 tackle points in a single season during PKL Season 7. Narwal began his PKL career with the Patna Pirates, where he was a key player for the first three seasons. In Season 2, he captained the Pirates to the tournament's semi-finals. His signature move "Block" entails forming a human wall in front of an escaping raider to keep him from reaching the touchline. He is now ranked 10th on the PKL's all-time points leaderboard. Dabang Delhi signed Sandeep Narwal for a whopping amount of ₹60 Lakh during the Pro Kabaddi League Season 8 Auction.
1. Rohit Gulia – Rs 83 Lakh (Haryana Steelers)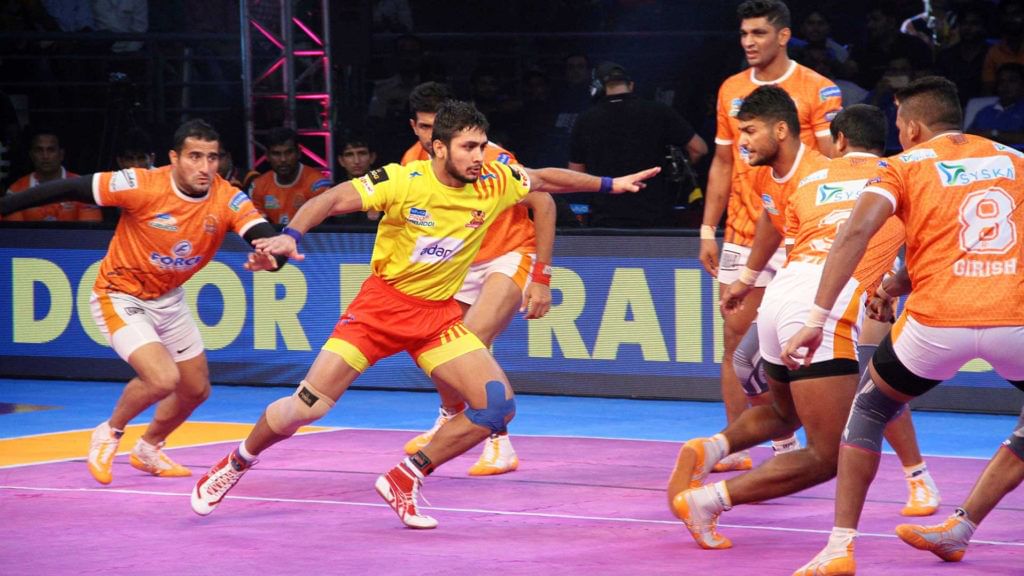 Rohit Gulia made his Pro Kabaddi League debut with the Gujarat Fortunegiants in Season 5. He represented the franchise till Season 7. When the Ahmedabad-based side brought him in, which was typically in pressure circumstances, the all-rounder was a steady contributor with his raiding skills. Gulia's daring approach to raiding makes him a reliable 'Do-Or-Die' raider. His 35 raid points in the fifth season were the season's third-highest. Such was his influence on the team, that the franchise appointed him captain midway through Season 7.
The Haryana Steelers, who ranked fifth in the 2019 Pro Kabaddi season, made the most expensive purchase in the 2021 PKL Auction when they paid ₹83 lakh for all-rounder Rohit Gulia.
For more updates, follow Khel Now Kabaddi on Facebook, Twitter, Instagram and join our community on Telegram.