These players caused havoc in the opposition half in the league last season.
The Pro Kabaddi League throughout its history has seen a number of top raiders in action. Their main job is to enter the opposition half and pick up the maximum points possible. Sometimes, these raiders not only pick single points, but perform Super 10s. A Super 10 is achieved when a raider scores 10 or more raid points in a single game. The points could be either bonus or touch points but not points awarded to the overall team, such as technical points.
Here are the five raiders who picked up the most points from Super 10s in the Pro Kabaddi League Season 7:
5. Siddharth Sirish Desai– 10
Siddharth Desai was the best raider for his team in his debut encounter, scoring 15 raid points. In Season 7, he collected 50 raid points in just four games, making him the fastest player in Pro Kabaddi League history to achieve this feat. In just six games for U Mumba, he made his first five Super 10s. He made 10 Super 10s in the entire season for U Mumba.
In Season 6, Siddharth Desai made his Pro Kabaddi League debut with U Mumba, earning a Super 10 in his first match to establish himself on the big scene. His speed allows him to catch defenders off guard with the running hand touch and his physical strength allows him to push past the defense and return to his half, making him a dangerous raider.
4. Vikash Kandola– 11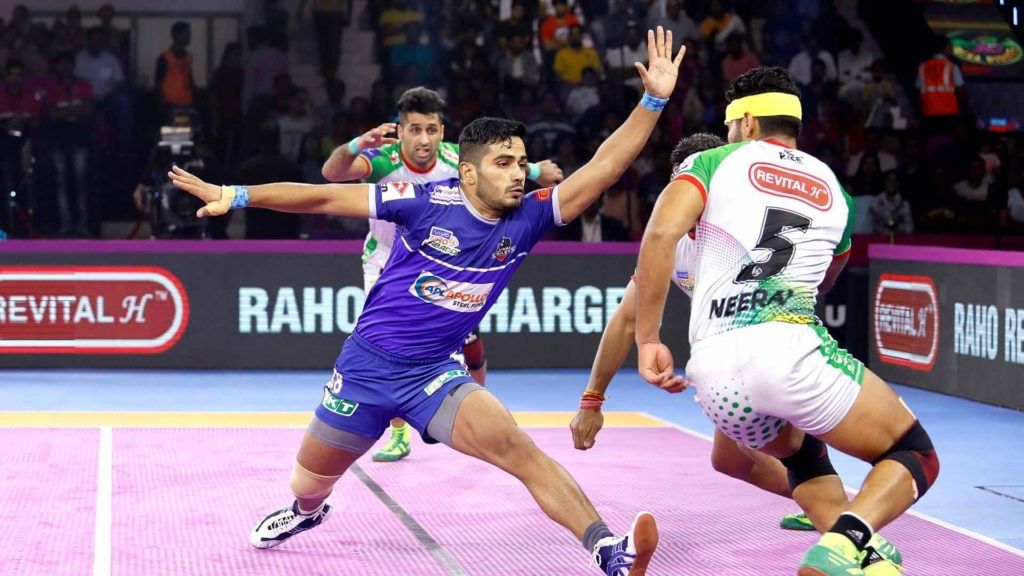 Vikash Kandola achieved 11 Super 10s in Season 7 for the Haryana Steelers. Kandola's 177 points were the most scored by a Haryana Steelers player in Season 7. In Season 6, his 51 bonus points were the third-highest among all players. In Seasons 6 and 7, Kandola was among the top 10 raiders in the league.
Vikash Kandola fulfilled his potential in Seasons 6 and 7, after demonstrating his immense talent in Season 5. Kandola is a difficult customer for any defensive unit to cope with because of his explosiveness and agile sprints over the mat, as well as his innate ability to pick up additional points.
3. Pardeep Narwal- 15
In both Seasons 4 and 5, Pardeep Narwal was named the Most Valuable Player. Narwal racked up 369 raid points in Season 5, putting him 150 points ahead of the season's second-best raider. In Season 7, the raider had the most points in a single season (369), the most points in a single raid (8) and the first to have a 300-point campaign. In Season 7, he picked up 15 Super 10s for the Patna Pirates.
Pardeep 'Record-Breaker' Narwal has quickly established himself as one of the sport's most well-known names. In his first season with the Patna Pirates, this diminutive Haryana youngster caught the kabaddi world by storm, scoring the most points. Since then, he's shattered record after record.
2. Pawan Kumar Sehrawat- 18
Pawan Kumar Sehrawat earned 18 Super 10s for the Bengaluru Bulls in Season 7 of the PKL. Infact in Season 7, Sehrawat was the only player to score 300 raid points. In the Season 6 final, he scored the most points of any player.
Pawan Kumar Sehrawat emerged onto the scene in PKL Season 6 after polishing his abilities in his previous three campaigns, finishing as the league's best point scorer and winning the MVP award in the process. With his extended reach and lower body strength, the raider can surprise defenders, especially the Ins, making him a unique and potent offensive force on the mat.
1. Naveen Kumar- 22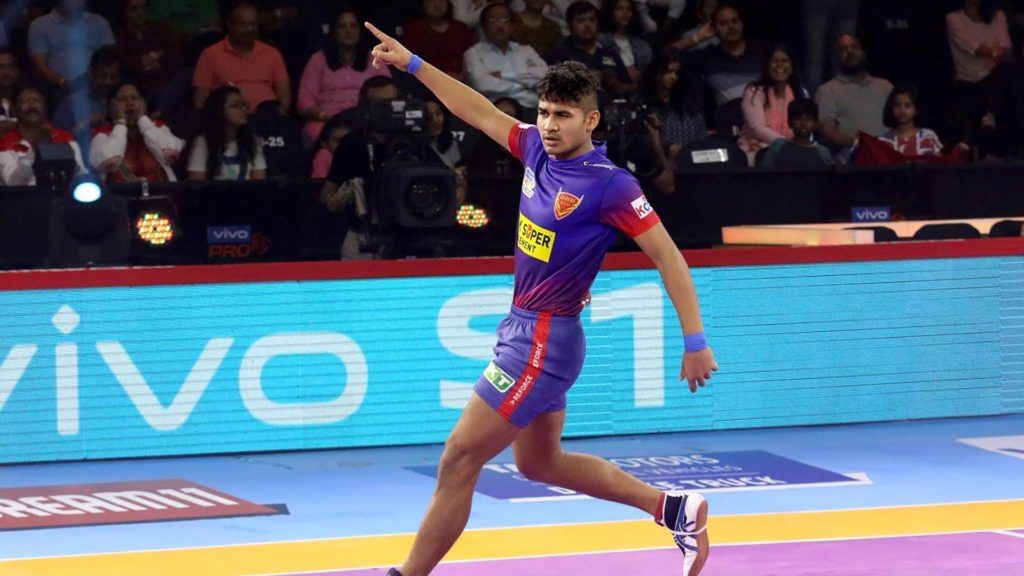 The 19-year-old Naveen Kumar picked up the most Super 10s in Season 7, when he racked up 22 of those for Dabang Delhi. He became the second-youngest player to earn a Super 10 in only his fourth match. Naveen Kumar holds the record for the most Super 10s in a single season and the most Super 10s in a row.
Naveen Kumar made his debut in Season 6 and became the league's first player born in the 2000s. He concluded his first season as the top scorer for Dabang Delhi, scoring 177 points and leading them to their first playoff appearance. In Season 7. Naveen continued in the same spirit, winning the league MVP in only his second season.
For more updates, follow Khel Now Kabaddi on Facebook, Twitter, Instagram and join our community on Telegram.