The Season 2 champions should retain only three players for the next season.
U Mumba are an extremely balanced squad on paper. The team are a better version of themselves every season and play unitedly. However, the last PKL season wasn't one to remember for the team, as they won only seven matches out of 22 and had to face defeat in 10. At the same time, five matches were tied and the former champions finished 10th in the points table.
If the team's performances are closely observed, then it can be found that the players didn't seem to play well together. They did not show the enthusiasm and spirit that was expected from them. With inconsistent performances, the team could never play the whole season in unison. Team captain Fazal Atrachali had a faltering tournament too. Abhishek Singh also remained inconsistent.
At the same time, V. Ajith Kumar played very well at first, but due to an injury, his momentum was badly affected. On one day it was Ajith doing the job for the raiding unit, while it was Abhishek on the other. Although when these players showed their form later, it was too late. However, it is not that all the players disappointed. Rinku Narwal's performance in defence was good, but due to the lack of contribution from others in the unit, U Mumba could not make it to the playoffs.
U Mumba won the title in the second season of the PKL, although since then they are still waiting for their second crown. In such a situation, if they want to become the champions of the PKL next season, then some players should have to be retained by them.
Let's have a look at the players who should be retained by U Mumba in the coming season.
V. Ajith Kumar should be retained for next season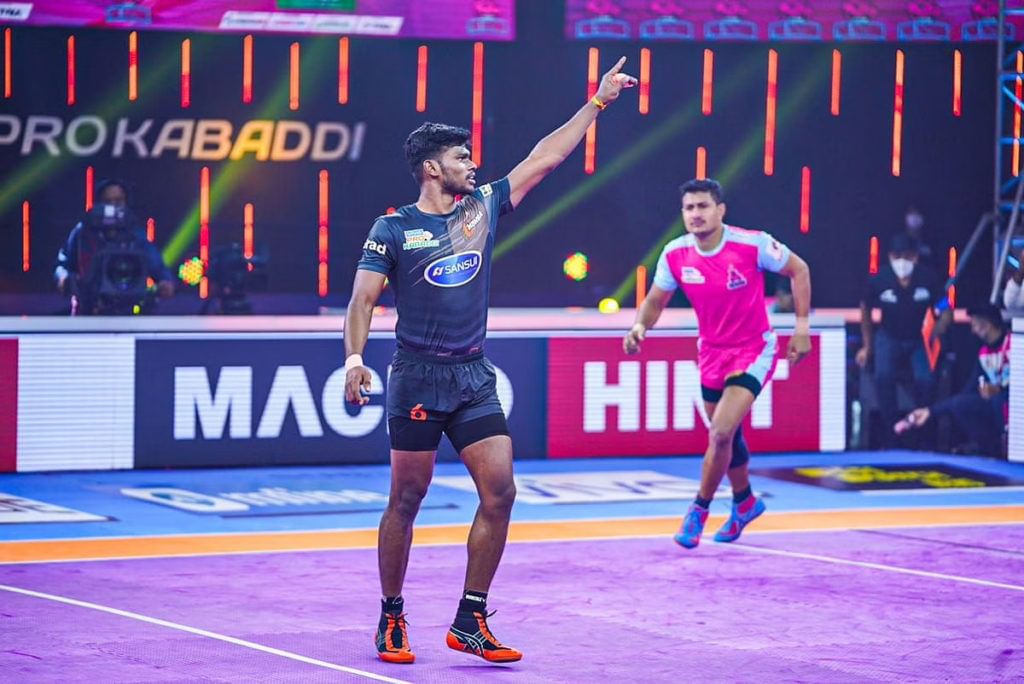 Considering the way U Mumba have been performing, they should not retain a bulk of players. Apart from Abhishek Singh, captain Fazal Atrachali should also be released before next season. Veteran defender Mohit Chhillar said in an exclusive conversation with Khel Now, "If Fazal Atrachali is retained, the team will have to pay a high salary to him. So he should be released and bought back in the auction at a lower price."
The team could also retain V. Ajith Kumar in raiding, Rinku in defence and Ashish Sangwan in the all-rounder category. Ajith Kumar performed better than expected for the team in PKL Season 8. He scored 159 points in 20 matches. During this, the Mumba raider also scored six Super 10s. In the absence of Abhishek, he played a sensational game in many matches. In such a situation, it would be right to give them another chance. Kumar has adapted well to the U Mumba environment and he could benefit from this next season.
Rinku and Ashish Sangwan should also be given a chance
If we talk about Rinku, then he was the most successful defender for U Mumba this season. He scored 60 points in 22 matches this PKL season and finished sixth on the overall list. If he had got good support from some other defenders, U Mumba's team could have done better. Rinku has a variety of great skills which are trustworthy.
In the all-rounder category, Ashish Sangwan can be a great option. He didn't get many chances last season. He got a chance to play in only nine matches, in which he scored 16 points. Considering the fact that Ashish is a useful player, U Mumba should retain him for next season and provide him a chance in every match. He can play a dual role in defence and raiding very well.
For more updates, follow Khel Now Kabaddi on Facebook, Twitter, Instagram and join our community on Telegram.