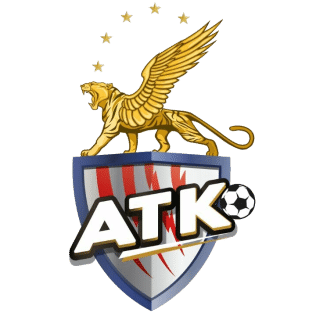 3-1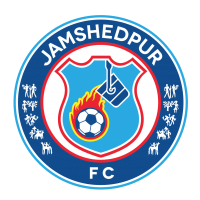 57′ 71′ Krishna (P)

84'Castel(P)
       90'+4′ Garcia       
---
Read Match Report: ISL 2019-20: ATK trounce Jamshedpur FC, go top of the table
Read Indian Players' Ratings: ATK Vs Jamshedpur Ratings: Prabir Das delivers another master-class
Read ATK's Post-Match Press Conference: Antonio Lopez Habas: I am very happy with the performance
Read Jamshedpur FC's Post-Match Press Conference: Antonio Iriondo: Out of all teams, ATK has been the most difficult
---
This is Atrayo Bhattacharya signing off!! Goodnight folks and thanks for joining in. You can follow Khel Now and this space for all the post match updates.
FULLTIME: Thats that for both the sides as the hosts grab all three points and leapfrogs everyone to reach the top of the table going into the international break.
90+5′ PEEP PEEP PEEEEEP!! The referee's final whistle welcomes a huge roar from the home fans.
90+4′ GOAAAAALLL!! for ATK as McHugh recovers possession and tucks it on the right side to Krishna as he launches a longball towards Williams who serves it on a plate for Edu Garcia. The Spaniard unmarked clamly lobs it over Subrata and puts the game to bed now.
90′ Five minutes are added to the regulation time as the hosts are currently sitting deep and looking to close the game.
88′ CHANCES GALORE!! Farukh runs down the left channel as he takes on multiple defenders before taking a great shot whichy was block by the ATK defenders. The hosts counter on the subsequent corner as Krishna runs down and squares it off to Edu Garcia who puts it wide off target from close on.
84′ GOALLLL for Jamshedpur as Castel tucks it in past Arindam and gets his side back in the game with atleast a chance late on.
83′ PENALTY for Jamshedpur as Anas elbows his man from a corner and referee points at the spot. Castel steps up.
81′ SUBSTITUTION for the visitors as Keegan comes off for Bikash Jairu.
79′ SUBSTITUTION for ATK as Jobby Justin replaces Soosairaj.
78′ Freekick in a great area for Jamshedpur as Castel was fould and the subsequent setpiece is drilled right into the danger area but Anas comes up with a great diving header to clear the danger.
76′ McHugh becomes the latest player to be booked as he lashes on to Robin Gurung fiercely and despite getting the ball it was a dangerous tackle.
74′ SUBSTITUTION for ATK as Edu Garcia comes in for Javi Hernandez
71′ GOALLLLL AGAINNN!! Despite taking the penalty twice after the first one got cancelled, Krishna puts it past Subrata to double the lead and takes a slight dig at the experienced custodian.
68′ PENALTY AGAIN!! Jamshedpur fail to clear a longball as it bounces in the danger area with Krishna around and Tiri caught his man again providing an advantage to play on. But a push from Robin later makes the referee blow his whistle for a penalty.
67′ SUBSTITUTION for Jamshedpur as Mobashir Rahman comes off and is replaced by Aniket Jadhav as Iriondo is looking to add more men upfront.
65′ Habas has added more steel to the midfield in form of Halder as the hosts are now looking more comfortable with the lead.
62′ SUBSTITUTION for ATK as Pranoy Halder comes on for Jayesh Rane
60′ Great chance for ATK as Robin fouls Krishna near the penalty area and this will be an opportunity for the ATK players to harm Subrata from the set piece. Javi takes it and it clips the side netting
57′ GOALLLLLLLLL!! Krishna puts it past Subrata as the custodian dives the wrong way. This is a huge moment in the game for both the sides.
55′ PENALTY for ATK as Williams lays it off to Krishna who is almost clear on goal and Tiri cathces him in the penalty area. Krishna steps up against Subrata
53′ ATK looking hit Jamshedpur from the left flank as Javier lays it off to Jayesh as he looks to passes it to Prabir on the right side but the pass is too heavy and Tiri cleans up the danger.
49′ It is end to end stuff here as Jamshedpur FC breaks on the counter with Isaac, Castel and Farukh combining and the latter's shot on target is calmly handled by Arindam.
48′ ATK are looking to start the second half with more authority as they are pouring men forward in search of the opening goal of the game.
46′ PLAY RESUMES at the Salt Lake Stadium as the rain keeps on pouring.
HALFTIME: The wet conditions have not helped both set of players to play their usual way but they had a few chances in the first half. ATK create more openings than their opponents as they lacked the final touch to put it past Subrata Paul. Whereas Farukh Chaudhary's header which struck the crossbar was the only clear chance Jamshedpur had. Sergio Castel who showed a lot of promise in earlier games has failed to get going as he had a great opportunity to score from a Mobashir Rahman cross which he failed to judge. It will be a fascinating second half for sure. Stay tuned  as we bring you all the live updates from the game. 
45+ 3′ Castel is definitely not happy with Anas's challenge as he complains the referee and its halftime at the Salt Lake Stadium.
45′ Three minutes have been added on and by the looks of it Iriondo will be a happy man going into the break but his only concern will be Piti's absence. Whereas Habas will hope that his forwards to be more clinical in front of goal.
41′ Farukh gets on the referee's book for a reckless foul on Krishna as Jayesh Rane ventures forward and unleashes a shot from distance which curved away from the target.
40′ Excellent play for the hosts as Williams closes down Robin Gurung recovers possession and lays it off to Krishna who releases Javier Hernandez free on goal. However Monroy recovers on time to make a great block. The ATK players are asking for a penalty but the referee is not convinced.
37′ Piti looks to be in some pain as he goes to ground holding his hamstring muscle. As we see Noe Acosta getting ready on the sidelines. Thats that for the experienced midfielder for Jamshedpur as Acosta replaces Piti.
33′ A clash of heads between McHugh and Castel and the visitors get a freekick. Piti takes it and it is well cleared by Agus.
30′ Pritam Kotal becomes the second player to be booked on the night as he paid the price for pulling Castel's shirt.
29′ CHANCE! Jamshedpur suddenly breaks froward as Mobashir launches a great cross as it was served on a plate for Castel to slot it past Arindam but the Spaniard fails to judge the ball as the chance goes begging.
26′ Soosairaj again combines well with Williams as they play a good one two releasing Soosairaj forward on the left flank but as he tries to drill in a cross he slipped.
24′ Soosairaj has been the star of the match so far. From dropping his shoulders and taking down defenders and doing some fancy skills to launching balls forward to linkup with Williams and Krishna.
21′ ATK are slowly pushing ahead with Soosairaj launching a long ball forward and Krishna reaches it and squares it but Keegan was there to clear it before it  could reach any of the ATK players.
18′ Both sides till now have had a one chance and other than that it has been give and take  of possession. ATK are looking to play long ball to release their forwards ahead.
13′ Both sides are looking to buildup slowly and unlock the opposition defence and with wet conditions the ball is skidding on the surface which isnt helping the defenders especially.
10′ The home side are gradually getting into the groove as players like Krishna and Williams are connecting well with their wingbacks and creating all sorts of trouble for the Jamshedpur defence.
8′ CHANCE! It was a moment of confusion between Memo and Subrata Paul as David Williams closed down, as it came to nothing. On the other hand Piti's excellent cross found Farukh in the penalty area as he could not get his connection strong enough.
6′ The rain is pouring down and it is not helping the cause of the players.
3′ We have had a scrappy start with both teams failing to hold on to the ball. Meanwhile Keegan gets onto the book of the referee for his reckless challenge on Prabir Das
1′ KICK OFF!! And we are underway at the Salt lake Stadium
7: 25 PM: The players are out of the tunnel in a rain soaked evening here in Kolkata, as the national anthem starts!
7:15 PM: Both teams have been blessed with good goalscorers, players like David Williams and Sergio Castel have been phenomenal for their respective squad.
7:10 PM: It is raining heavily here in Kolkata as we wait for a much awaited clash between two teams in good form.
7:00 PM: Antonio Habas has made one change to the side with Jayesh Rane coming in for Pronay Halder from their win against Chennaiyin FC. Similarly Antonio Iriondo has brought in Isaac Vanmalsawma to play on the left wing replacing Aniket Jadhav, who started the last game and Bikash Jairu has made way for Keegan Pereira
6:50 PM: The starting lineups are out!
ATK: Arindam Bhattacharja (GK), Pritam Kotal (C), Anas Edathodika, Prabir Das, Agustin Iniguez, Carl McHugh, Jayesh Rane, Javier Hernandez, Michael Soosairaj, David Williams, Roy Krishna.
Jamshedpur FC: Subrata Paul (GK), Tiri (C), Robin Gurung, Keegan Pereira, Aitor Monroy, Memo Moura, Mobashir Rahman, Piti, Isaac Vanmalsawma, Farukh Choudhary, Sergio Castel.
---
Welcome to ISL 2019-20 ATK Vs Jamshedpur FC live commentary of Khel Now, where we will bring you all the live action from Salt Lake Stadium in Kolkata.
ATK Vs Jamshedpur FC Kick-Off: 7:30 PM IST
To read preview of the match, click here.
To read ATK's pre-match press conference, click here.
To read Jamshedpur FC's pre-match press conference, click here.
Antonio Lopez Habas feels ATK needs to improve in set-pieces
Antonio Habas stated that his side must improve their set-piece quality in order to hurt teams from free-kicks and corners. He explained, "We have to improve our set-pieces and this is our idea to do. It's very important in set-pieces, what the players choose to do. The movement is important and the decision-making, the free-kick quality are all important. We are working on improving that aspect of our game."
Antonio Iriondo feels ATK have a lot of quality in their team
The Spaniard knows how dangerous a side ATK are and made himself clear on respecting them tomorrow. He exclaimed, "We know we're playing against a great team. It's a very serious team and when I say serious, it's like they know the way they want to win. They have a lot of quality in their team. I know their coach and it's a team which gets into crazy matches."
"They also have some great players which add to their quality. But. we're trying to shift off fear in our game and I try to explain that to my players. I try to make sure my players aren't fearful and express themselves during games", he added.