The duo had a terrific year and are aiming to take it one notch higher in 2023.
Victory in French Open and the Indian Open, a gold medal at the Commonwealth Games, and the Thomas Cup triumph; all these sensational wins were a part of Chirag Shetty and Satwiksairaj Rankireddy's top-notch victories in 2022. As we move towards the end of the year, Khel Now had an interaction with the two champions of India.
Let's see what they think of their performances in 2022:
Thomas Cup victory at the top
Winning Thomas Cup was a dream come true for the Indian Badminton Team as they were never favourites to grab the title. Beating the heavyweights Indonesia in the final, the team that has three teams in the top 10 of Men's Doubles rankings, was a truly special feat to achieve. And the World No. 5 duo believes there's no achievement they would put above it.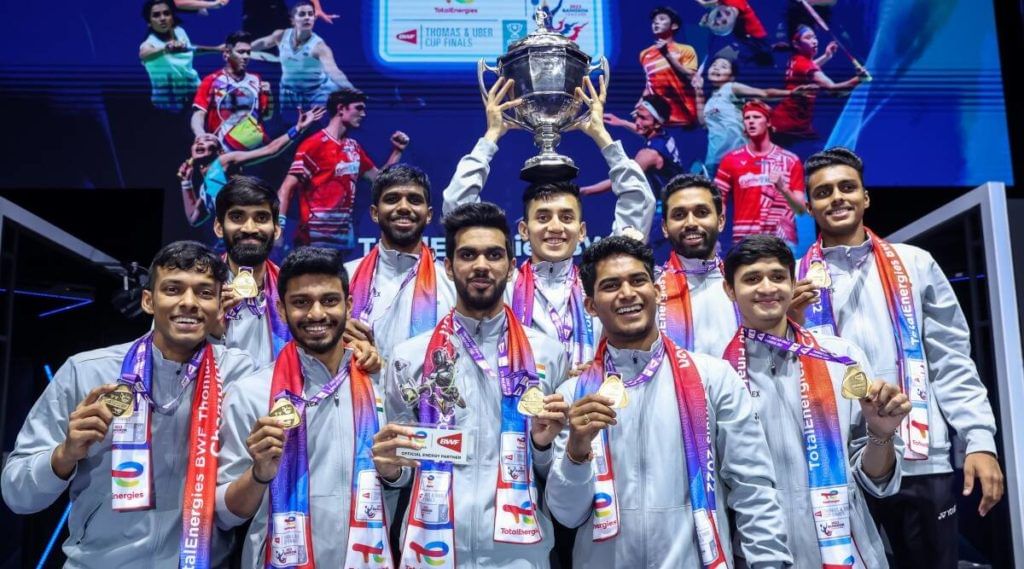 On being asked about their dearest title of the year, the duo was pretty clear with their answer. Chirag answered, "I would rate Thomas Cup victory on top and after that Commonwealth Games gold and World Championships medal at par. French Open and Indian Open titles come after all the above mentioned."
To the same question, Satwik responded, "Same for me. The first one will be Thomas Cup, then the Commonwealth Games gold and World Championships bronze medal, then the French and India Open."
Top 3 at the earliest
Currently, the duo is at the fifth spot in the BWF rankings and they can't wait to break into the top 3 soon. Satwiksairaj Rankireddy exclaimed, "Our target is to get into the top 3 by the end of 2023. Therefore we want to play more consistently in the coming year. We want to perform really well on a high level in every tournament."
Best attack out of all doubles players
Chirag Shetty believes what separates him and Satwiksairaj Rankireddy from the other top men's doubles pairs is their aggressive style of play. The 25-year-old claimed, "I think probably out of all the top 10, by far we have the best attack. Our game style is a lot more like we get the shuttle to get the lift as much as possible so that we can get under the shuttle and attack. That is how we fight and that is how we score most of our points and that is one thing that separates us from the rest of the players."
Young talents doing well in doubles
Indian Badminton has seen a lot of new emerging talents in 2022, especially in the doubles category. We have Ishan-Tanisha and Treesa-Gayatri breaking into the top 20 of world rankings. And the duo of Dhruv Kapila and Arjun MR went on to play in the quarter-finals of the BWF World Championships and also secure their first title together.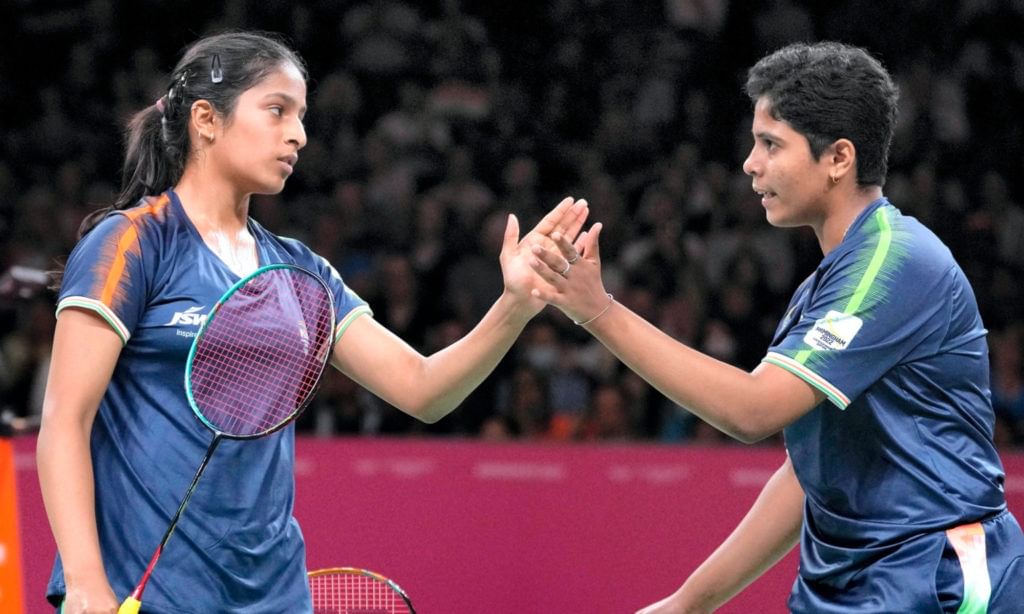 On being asked about how Satwik feels after seeing some great doubles pairs emerging in India, the Indian Open champion answered, "Yeah, I would say we have a lot of more promising players, upcoming players who are doing really well. There is Krishna-Vishnu doing pretty well and Ishaan-Prateek playing pretty well, Dhruv-Arjun were playing pretty well, they were in the top 20.
"I mean they are getting a lot of opportunities now to play, a lot of tournaments. They are getting a lot of support from the government and also getting a lot of support from Go Sports to play a lot of tournaments, to go out and get experience and break into the top 30 or something. Then we get a lot of entries for the major tournaments.
Indian Sports Live Coverage on Khel Now
Challenges faced early in the career
Satwiksairaj Rankireddy also shared light on the challenges he and Chirag Shetty faced in the early days of their career. The two believe they were lucky to have found the support of the GoSports foundation early in their career.
Satwiksairaj Rankireddy commented, "When I and Chirag started, we were lucky to have GoSports Foundation because when we started, we played a few tournaments on our own. GoSports helped us and we got entries in the top tournaments, then our ranking became high and high. So, that will be a problem when you start early. You have to spend money to go and play in tournaments. It's not easy when you start."
Competition in Men's doubles at different level right now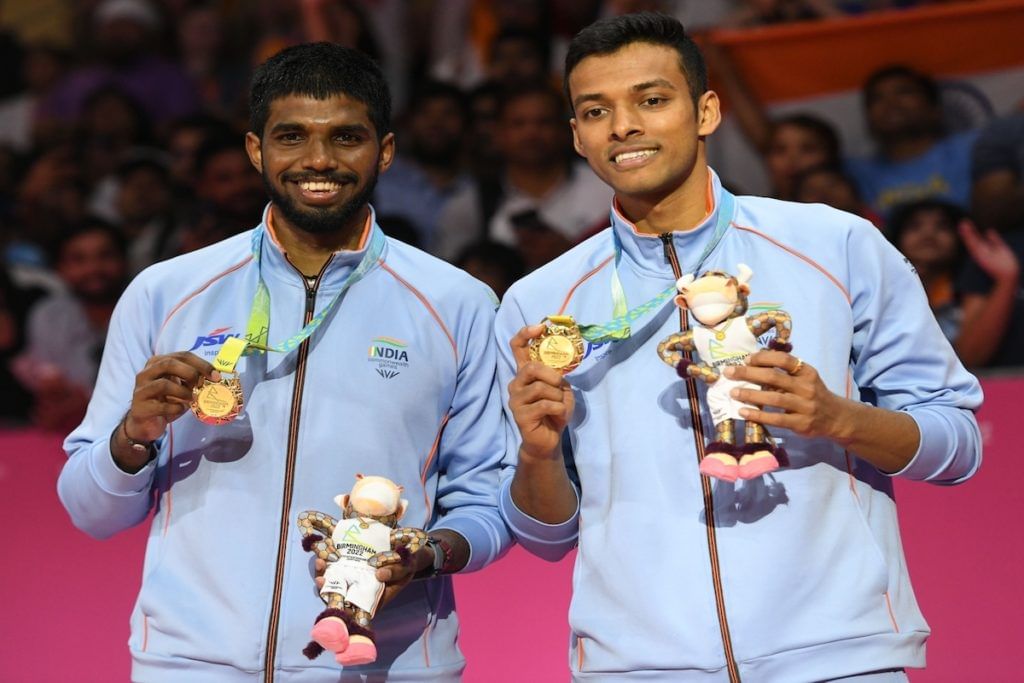 Men's Doubles is perhaps the most tightly contested of all the categories in the world of badminton. The competition and the rivalries that Women's Singles once had to offer, Men's Doubles now has the same. 'The Minions', 'The Daddies', Hoki-Kobayashi, and Chia-Soh are some of the many teams who are just as good or maybe even better than the Indian duo of Chirag Shetty and Satwik Sairaj Rankireddy.
Satwiksairaj Rankireddy concurred, "Competition-wise I believe yes. If you see at men's doubles, there are lot more players playing at the top level. There are no top one or top two. Anyone can lose on any day. There is no first round or second round. So, the competition is very high but yeah even the singles competition is very high, but I would say personally doubles competition is very high."
Next year is an important one for us
With the Olympic qualification set to take place in May 2023, it will be important for the Thomas Cup winners to be at their fittest throughout the year. The duo missed a few tournaments here and there because of injuries and so, will be stressed to take utmost care of their physical health.
Chirag affirmed, "Next year will be important for us because of the Olympic qualification. The primary thing we need to focus on is to be fit as much as possible and to play well in the tournament that we participate in, and I think next year will be a very hectic year starting with a Sudirman Cup, we need to be ready for the challenges.
"We need to hit the targets as quickly as possible so if we can play well in the initial tournaments, we have to option to skip a few. I think our target is to play well in the tournaments initially so that we can play a lesser number of tournaments than we are supposed to."
Definitely, we will see more than one pair in 2024 Paris
Chirag Shetty and Satwiksairaj Rankireddy are confident that India will witness more than one pair in the 2024 Olympics. Chirag Shetty quipped, "Yes, definitely. If both pairs are in the top eight, then we will see two pairs in 2024 Paris. Also, the chances of winning a medal are high, the pressure also eases a bit and I think the competition also increases. You know there's someone else as well, so you keep pushing yourself as well which automatically helps Indian badminton as a whole to grow. I think that will definitely be a positive sign if two pairs qualified."
Winning All-England and World Championships are two major goals in 2023
On being asked about their goals in 2023, the duo had a similar answer to it. Chirag Shetty stated, "I think goals for 2023 if I have to put it is to win at the major events then, with All-England and all other winning titles obviously, but to win at the All-England, to get into the top three of the world rankings and to win a medal at the Asian Games. So, I think these three are the major goals."
To the same question, Satwiksairaj Rankireddy responded, "I mean definitely, it will be both for us. We wanted to be much better than 2022. I mean 2022 is the best year but we wanted to do well in the all-England Open, then we have Asian Games in the corner, so wanted to do well there, then world championships as well.
Also, we want to do well in the Sudirman Cup as well. We always feel we have a strong team in the Sudirman Cup. Yeah, we want to do well in 2023 by the end of 2023 to crack into the top three that would be the top goal for us."
For more updates, follow Khel Now on Facebook, Twitter, and Instagram and join our community on Telegram.