The nation has achieved runners-up finishes three times in the competition.
The Davis Cup is a prestigious competition in men's tennis. It is organized by the International Tennis Federation (ITF) and is described as the "World Cup of Tennis." The tournament began in the year 1900 and has become one of the most coveted trophies.
Over the years, India has produced several memorable performances in the Davis Cup. The Indians have reached the final thrice – in 1966, 1974 and 1987. In the 2020-21 edition of the Davis Cup, India suffered a 3-1 defeat to Croatia in the qualifying round. They are now all set to face a resolute Finland team in a World Group I fixture on Friday.
Ahead of the match-up, we rewind the clock to look at Team India's greatest victories in the Davis Cup:
5. India 3-2 Australia: 1974 Eastern Zonal Final
Having got a bye in the quarterfinals, India ousted Japan 4-1 in the 1974 semi-finals to reach the zonal final. In the Eastern Zonal Final, India were to face a stern test against defending Davis Cup champions Australia.
In the opening match of the tie in Calcutta, Jasjit Singh came out on top against Bob Giltinan. Vijay Amritraj then succumbed to a defeat against three-time Australian Open semi-finalist John Alexander. The pair of Vijay and Anand Amritraj then turned the tie on its head by winning the doubles clash. However, Jasjit Singh then suffered a loss against John Alexander to level things up. In a tense deciding match, Vijay Amritraj squared up against Bob Giltinan. A truly remarkable display saw the Indian ace pocket the match 6-1, 5-7, 6-4, 6-4.
The Eastern Zonal Final set the Davis Cup record for the most games in a tie (327), a mark that stands even today. A victory for India over reigning champions Australia was a statement of intent. India went on to reach the summit clash that year. With Vijay and Anand Amritraj at the peak of their powers, India were favourites in the final against South Africa. However, they refused to travel to the country in protest against the South African government's apartheid policies.
4. India 3-2 Brazil: 2010 Group Playoff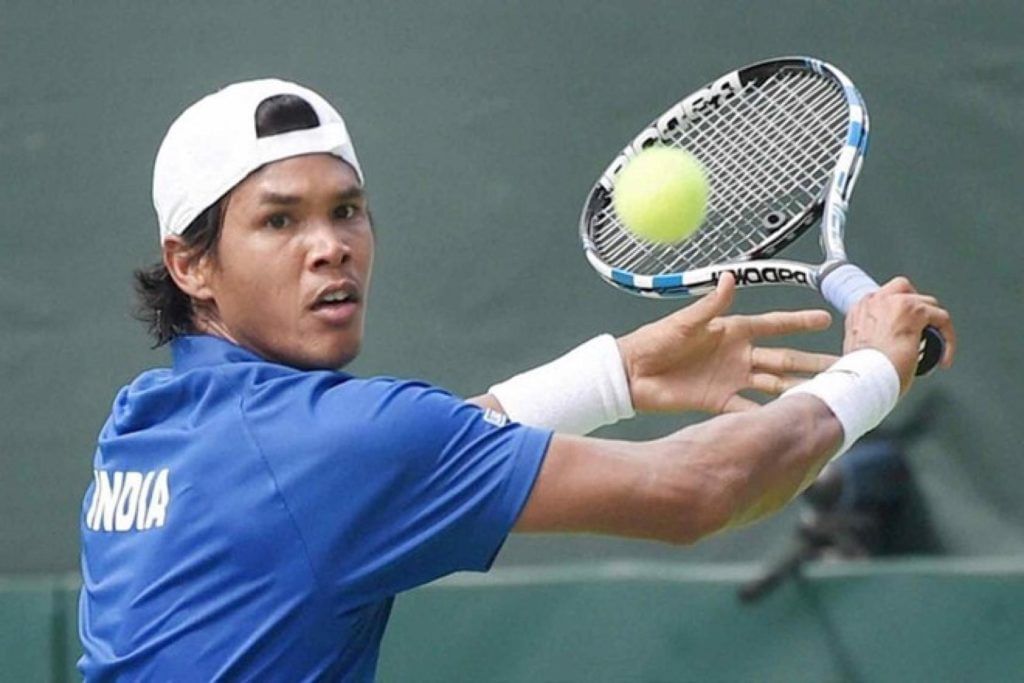 A loss to Russia in the Davis Cup World Group first round in 2010 saw India host Brazil in Chennai in the World Group Playoffs for a chance to stay in the elite draw.
Thomaz Bellucci and Ricardo Mello put Brazil in a formidable position with a 2-0 lead. Bellucci defeated Rohan Bopanna in a hard-fought five-setter, winning 6-7, 7-6, 7-5, 4-6, 10-8. On the other hand, Mello beat Somdev Devvarman in an equally intense match that ended 4-6, 6-2, 6-7, 6-2, 6-4 in his favour.
Even as it seemed to be an uphill task for India, the home team pulled off one of the best turnarounds in their Davis Cup history. Leander Paes and Mahesh Bhupathi first revved up India's morale with a straight sets win in the doubles clash against Bruno Soares and Marcelo Melo. In the first of the reverse singles, Devvarman claimed a win after his opponent, Bellucci retired while trailing 7-6, 4-0. Finally, Bopanna clinched a straight sets win over Mello to ensure India's presence in the World Group remained intact.
3. India 3-2 Chile: 1997 Qualifying First Round
In their first-ever meeting against Chile in the Davis Cup 1997, India prevailed in a tough contest in the home tie in New Delhi, with Mahesh Bhupathi and Leander Paes forming a tight-knit duo in singles and doubles.
Paes put the hosts ahead with a win over Gabriel Silberstein in the first singles match, only to have Marcelo Rios level the tie with a win over Bhupathi. Paes and Bhupathi then joined forces to put India ahead again with a gritty 3-6, 6-3, 6-4, 6-7, 6-3 win over Rios and the legendary Nicolas Massu. Nicknamed "El Vampiro," Massu remains the only male tennis player to have won both singles and doubles gold medals during the same Olympic Games (Athens 2004).
However, Rios' win in his reverse singles match against Paes once again tied the scoreline between the two teams. The second reverse singles between Bhupathi and Silberstein went the distance, with both players vying for a World Group berth for their respective teams. Eventually, Bhupathi prevailed, overturning a two-set deficit to win 6-7, 4-6, 6-4, 6-4, 6-3 and enabled India to retain their place in the 16-team World Group field.
2. Australia 2-3 India: 1987 Semi-Final
In an away tie, India faced Australia on the grass at the White City Stadium in Sydney in the 1987 semi-final. The home team went in as firm favourites with a (then) 6-2 overall head-to-head. Thus, it was expected that the visitors would lose their third straight Davis Cup tie to the Australians on the trot, after losses in the 1977 and 1979 zonal semi-final ties.
However, it was India who began confidently, taking a 2-0 lead after winning both singles clashes on the opening day. Ramesh Krishnan started off with a win over John Fitzgerald. Vijay Amritraj followed in his footsteps with a win over Wally Masur.
Australia went on to narrow the deficit by winning the doubles match and the first of the reverse singles. Pat Cash and Peter Doohan completed a straight sets win over Anand Amritraj and Srinivasan Vasudevan. This was followed by Fitzgerald getting the better of Vijay, again in straight sets. In the final match of the tie, Krishnan trumped Masur in straight sets to send India to their third Davis Cup final.
1. France 2-3 India: 1993 Quarterfinal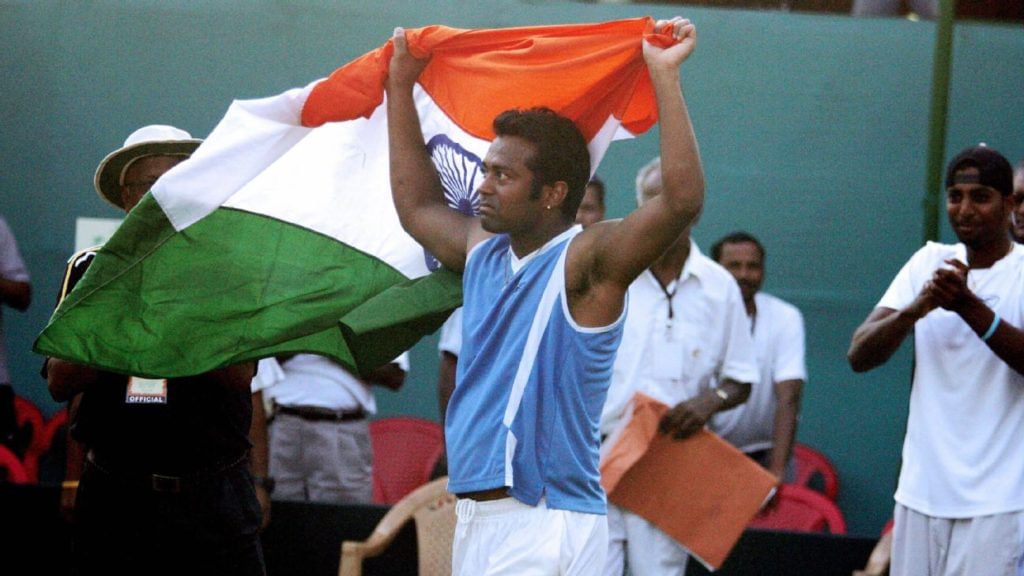 The Indian players were a force to reckon with on grass. But, when it comes to clay courts, India's performances didn't make for good reading. Therefore, a 1993 Davis Cup World Group quarterfinal match against hosts France in their own den was a daunting prospect.
To start with, Arnaud Boetsch gave France a 1-0 lead by beating Ramesh Krishnan in straight sets. However, Leander Paes levelled the tie promptly, winning the second match against 1988 French Open finalist Henri Leconte. A 6-1, 6-2, 3-6, 6-3 victory over Leconte is considered as one of Paes' greatest performances in singles matches.
The hosts once again took the lead after the doubles match, as Boetsch and Leconte prevailed over Paes and Krishnan. However, the deciding two matches went India's way. Paes defeated Boetsch in their reverse singles clash, before Krishnan beat Rodolphe Gilbert in the decider. Thus, India survived the odds and triumphed on outdoor clay in Frejus.
For more updates, follow Khel Now on Twitter, Instagram and join our community on Telegram.