These athletes have etched their names in the history books forever.
The Olympics have been a mega event for athletes to represent their country and culture by proving their credentials against the best in the world.
There is no platform bigger than the Olympics and every athlete dreams of playing in these games. Being a part of this mega event is priceless.
So, we at Khel Now take a trip down memory lane and list five superstar athletes from different disciplines who have achieved big success at the Olympic Games.
5. Usain Bolt (Jamaica)
One of the modern-day greats of track and field, Usain Bolt's arrival in world athletics was nothing short of a surprise. His gold medals in the 100m and 200m races at the Beijing Olympics are iconic, as he registered the world record time and thumped his chest even before crossing the line. That race echoed all over the world, announcing that the Jamaican has burst onto the scenes.
He then went on to win gold medals in 100m, 200m and 4x100m at the 2012 London Olympic Games and also repeated the same feat at Rio de Janeiro in 2016. However, the only regret of the Jamaican will be that his 4x100m gold at Beijing 2008 was taken away after teammate Nesta Carter tested positive for a banned substance.
That meant a legendary triple eluded him, but a single medal cannot define the revolution that Bolt brought to track and field. He went up against some great sprinters and yet reigned supreme.
4. Carl Lewis (USA)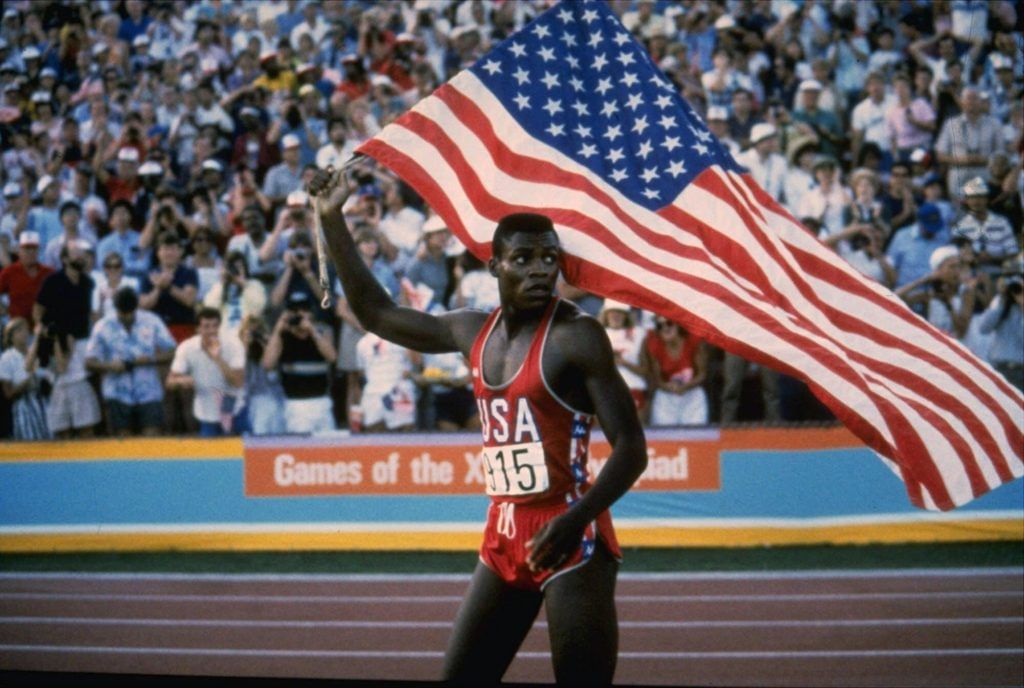 The American is considered as the greatest in track and field by many and with nine Olympics golds and ten medals overall, it is very much a valid claim.
The 1984 Olympics changed his career, as he won gold in the 100m, 200m, 4×100m relay and also in the long jump. He followed it with another top-class performance in 1988, defending his title in the 100m and also in the long jump.
In 1992, it was a little different, but for the third successive Olympic Games he defended his long jump crown and finally came back again in 1996 to clinch gold in that discipline for the fourth time. A sprinter turned long jump great, Carl Lewis once went unbeaten for more than a decade in 65 competitions.
Also Read:  Five nations who have won most gold medals in men's football at Olympics
3. Nikolai Adrianov (Soviet Union)
The Soviet Union gymnast came into the sport during an era when Japan had a stronghold on gymnastics and Adrianov was desperate to take their baton away. He made his Olympics debut in 1972, where he showcased his excellent upper body strength and bagged a silver and a bronze.
However, he announced himself properly four years later in 1976 in Montreal, where he won seven medals in total and gold in the floor exercises, rings and vault as well as the all-around title.
At Moscow 1980, he was again in great form and bagged gold in the vault and team competition. During his reign, he held the record of winning 15 medals in total, the most by a male athlete in the Olympics until he was overtaken by Michael Phelps.
2. Larisa Latynina (Soviet Union)
The flag-bearer of gymnastics in Russia, then known as the Soviet Union, Larisa Latynina is considered as the greatest of all-time in the sport. She alongside Borish Shaklin and Viktor Chukarin dominated the discipline and ensured that the Soviet Union was considered a dominant force in gymnastics during their era.
When she was only 21, she bagged four gold medals at the 1956 Melbourne Olympics. She added three more golds to her tally at Rome 1960. She became the most successful Olympic gymnast by adding two more golds at Tokyo 1964. No other Olympian had beaten the record of 18 medals throughout their career until Phelps dethroned her.
1. Michael Phelps (USA)
The most decorated Olympic athlete, Michael Phelps simply re-defined dedication, perseverance and consistency in his discipline to bag a total of 28 medals, among which 23 were gold.
The American swimmer participated in four Olympics, starting from Athens in 2004 to Rio 2016. His best outing was at Beijing 2008, where he broke the record of compatriot Mark Spitz by bagging eight gold medals at a single Olympic Games.
Of his 23 golds, 13 were in individual events, with the other 10 in relays. The 200m medley was always a special event for Phelps, as he won gold in each of the four Olympics.
Honourable Mentions: Paavo Nurmi, Mark Spitz, Birgit Fischer and Sawao Kato.