These players exceeded expectations and went on to clinch the biggest prize at Flushing Meadows.
Grand Slams like the US Open have always had a long history of making stars out of players. The once unknown, under the radar athletes become household names with their performances in such high-level tournaments. This is why the story of these underdogs is always so fascinating to the masses. It has the classic David Vs Goliath flavour to it, which is always enticing to watch.
Today, we take a look at such underdogs who have shone bright in the face of adversity. Here's a look at five players who have won the US Open title even though they were more than expected to go down easy:
5. Marin Cilic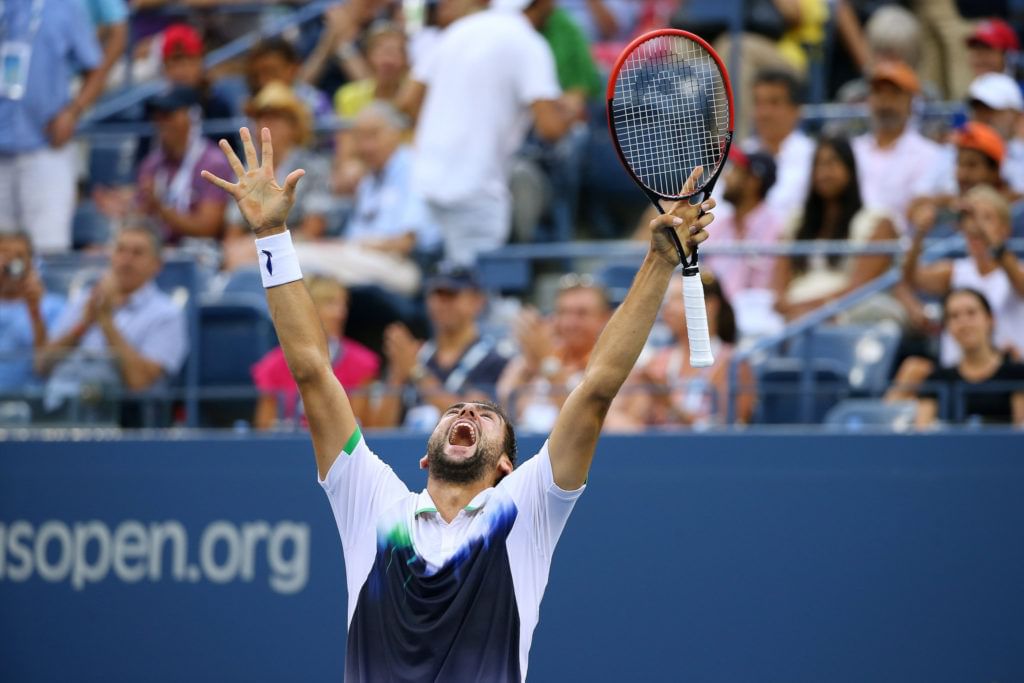 When the 2014 US Open started, nobody expected Croatian Marin Cilic to win the title. The tournament had brought together some big names and although defending champion Rafael Nadal was sidelined because of an injury, there was no shortage of star power. Novak Djokovic and Roger Federer were the obvious choices along with the likes of Stanislas Wawrinka, David Ferrer, Milos Raonic, Tomas Berdych and Andy Murray.
But, as luck would have it, none of these names made it to the final. On the contrary, it was contested between two first time finalists, Kei Nishikori of Japan and Marin Cilic of Croatia. The Croat was in great touch and had peaked since the quarterfinals. Defeating Berdych and Federer in straight sets had given him great confidence and he capitalized on his momentum to make quick work of his Japanese opponent. The final result was a 6-3, 6-3, 6-3 win for Cilic which gave him his only Grand Slam title to-date.
4. Juan Martin del Potro
The name Juan Martin del Potro isn't considered as an underdog in the world of tennis now. But back in 2009 he was, even more so when he faced off against Roger Federer. The Swiss was the US Open defending champion and had won both the Wimbledon and French Open in the same season. Moreover, Federer's win record stood at a staggering 47-7 before the US Open.
Everyone in the stands knew that Del Potro would have to produce something special to win and the Argentine did just that. He played some classic tennis to win the match 3-6, 7-6, 4-6, 7-6, 6-2 in a match that went on for over four hours.
Flushing Meadows witnessed one of the most hard fought five-set thrillers with the match going back and forth between the two unrelenting opponents. To this day, the US Open remains Juan Martin del Potro's one and only Grand Slam title.
3. Gabriela Sabatini
Before Juan Martin Del Potro, his compatriot Gabriela Sabatini held the distinction for scoring a great upset in tennis history at the 1990 US Open. Sabatini defeated two-time defending US Open champion Stefi Graf 6-2, 7-6 to win her first and only Grand Slam title. In doing so, she became the first Argentine woman to win a major ATP title.
Sabatini was the fifth seed at the 1990 edition, but still was in no way close to being termed as a favourite. This was especially because of the presence of some big names like Martina Navratilova, Graf and Monica Seles, but Sabatini surprised everyone. Moreover, the final victory came against Graf, who was one of the toughest players to beat. This would also co-incidentally be the only time Sabatini got the better of the German great.
2. Flavia Panetta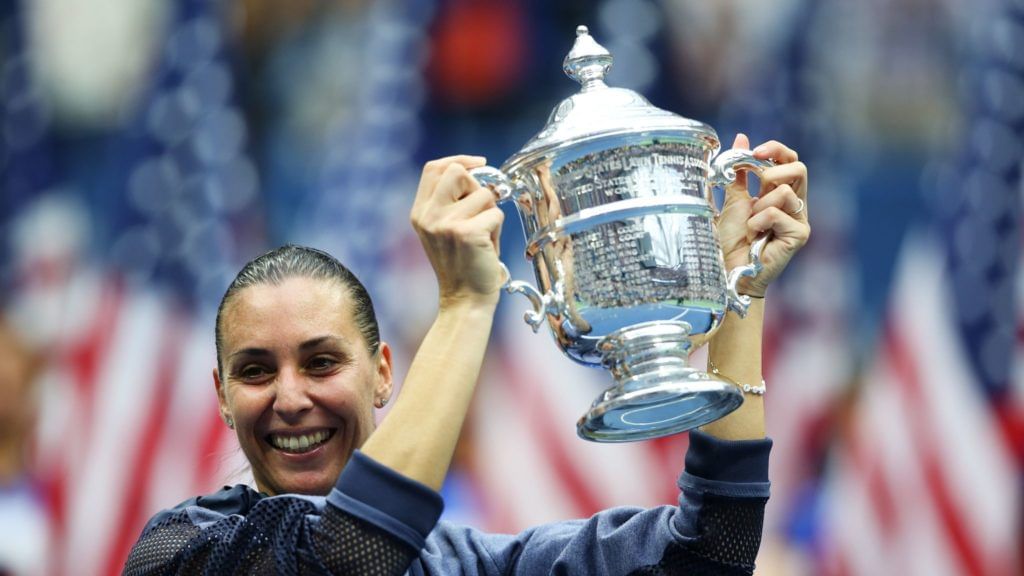 Flavia Panetta is undoubtedly one of the most unexpected winners in US Open history. Nobody would have believed that a player who was more than 30-years-old would win her first singles Grand Slam title at Flushing Meadows in 2015. That too when the tournament was brimming with talent like Serena Williams, Simona Halep, Caroline Wozniacki, Petra Kvitova and Lucie Safarova among many others.
But, Panetta somehow managed to do the impossible. She went step-by-step and made her way to the final, stopping Kvitova and Halep in their tracks. The showpiece saw an all-Italian showdown between Panetta and Roberta Vinci. Flavia Panetta thwarted Vinci's advances to lay her claim to her first singles title by winning 7-6(4), 6-2. She also announced her retirement soon after, which made it a very emotional night for everyone.
1. Sloane Stephens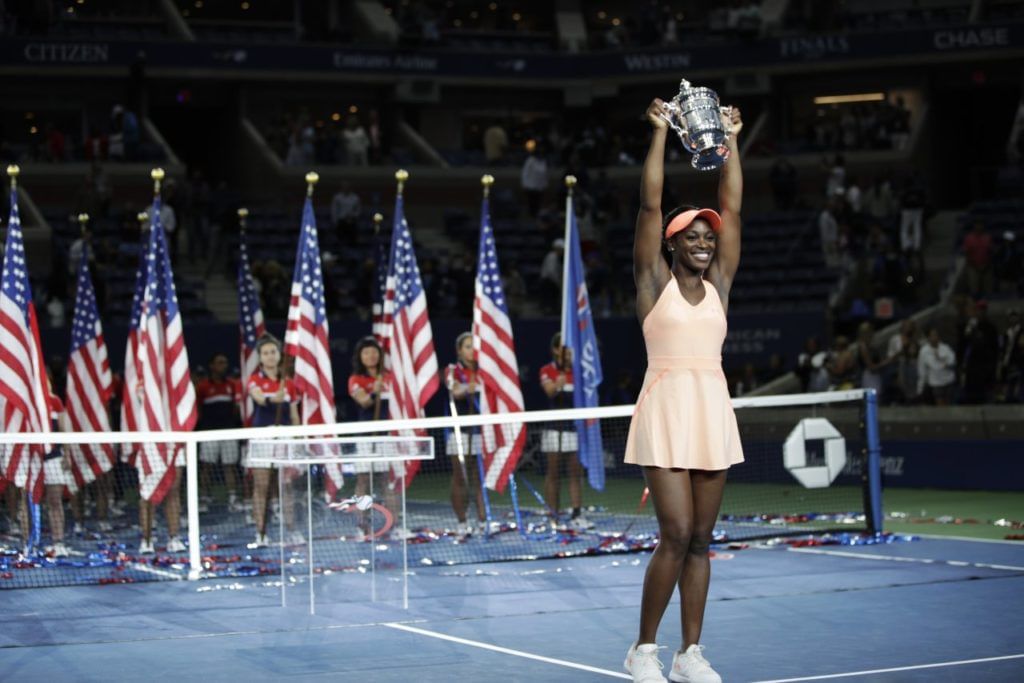 Unseeded Sloane Stephens sent shockwaves across the tennis circuit after she won her maiden US Open title in 2017. The American came in unannounced and took everyone by surprise. Some of the big names that she went past included 16th seed Anastasija Sevastova and current World No. 1 Ashleigh Barty.
The most notable among the names however was former two-time US Open singles winner and ninth seed Venus Williams. Stephens faced the older Williams sister in the semi-finals and defeated her in a three-set battle. The victory in the final against Madison Keys however was a straight sets affair as she won 6-4, 6-2.
For more updates, follow Khel Now on Twitter, Instagram and join our community on Telegram.