Sports Business
Top five highest-paid athletes under 25
By

Rajarshi Shukla
These athletes have made their name worldwide in their respective sport
With a combined $354 million in earnings over the past 12 months, namely $304 million from their playing salary and bonuses, five of the top 50 sportsmen are all have aged 25 or younger. The remaining $50 million is earned through their businesses, advertising, public appearances, licencing, collectables, and other ventures.
The five superstars are considerably younger than the average age of the 50 highest-paid sportsmen, which is 33 this year. Only 11 other people are on the list who are under 30, including Milwaukee Bucks centre Giannis Antetokounmpo, who is 28 years old.
Here are the top five highest-paid athletes under 25:
5. Luka Doncic: $46.2m
Doncic's campaign ended in disappointment as his Dallas Mavericks failed to make the playoffs, but his career has otherwise been off to an inescapably hot commence, with four selections on the all-NBA first team in the past five seasons in the league, the most recent coming last week.
The guard's picks in 2020 and 2021 allowed them to negotiate a five-year, $207 million contract extension in August 2021. Off the court, Doncic debuted an exclusive shoe with Nike's Jordan Brand in September, and he showed off the second version of the sneaker last month while playing in Dallas.
4. Erling Haaland: $52M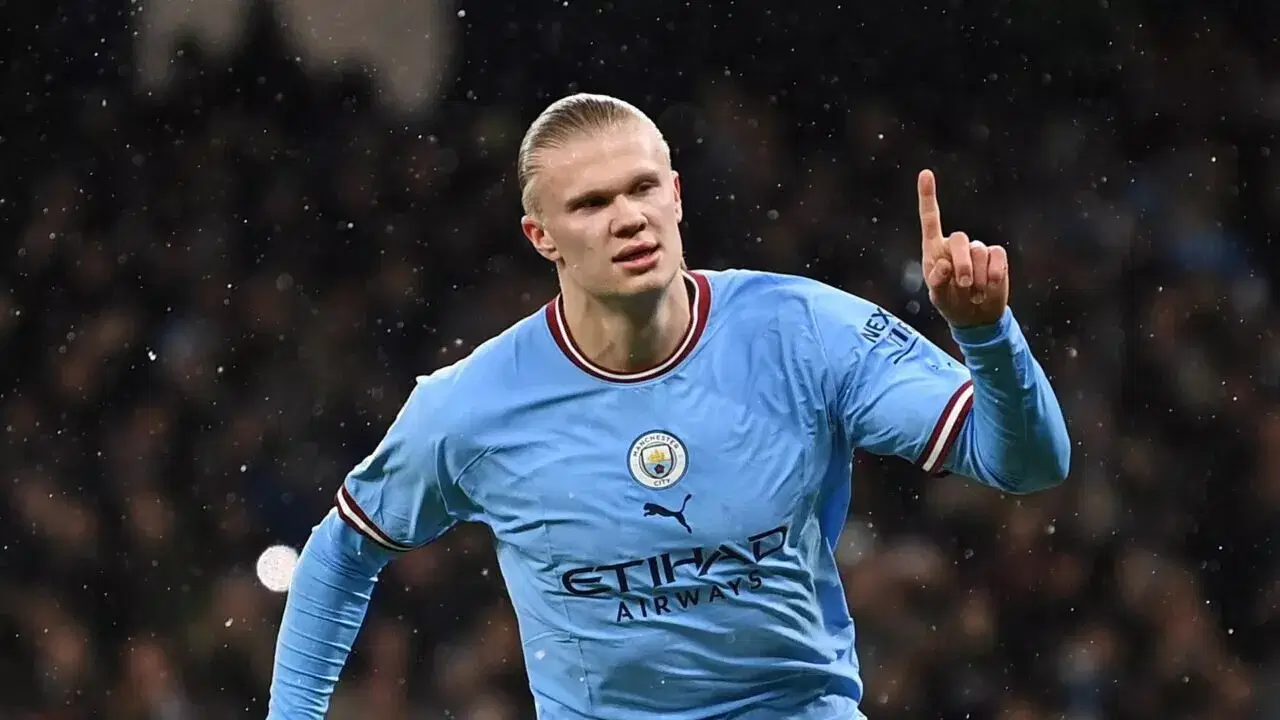 Haaland makes the cut this year as one of the highest-paid players, bursting onto the rankings at No. 32 overall, just like he has done in England's Premier League. The attacker has constructed a Premier League milestone with 36 goals in league action since joining Manchester City from Borussia Dortmund in June.
Last week, he won the coveted Football Writers' Association Footballer of the Year Award. He put a stop to a bidding battle in March by agreeing to a long-term contract with Nike, which is said to be one of the biggest shoe sponsorships in football.
Trending World Football Articles:
3. Max Verstappen: $64M
On his route to capturing the drivers' race for a second consecutive year in 2022, Verstappen set a Formula 1 record by winning 15 of the possible 22 races. Having won three of the first five races of the season, he is on track for a similar outcome in 2023.
The driver received a big rise when he agreed to a new deal with Red Bull Racing in March 2022, and it is rumoured that he would receive sizable bonuses for both the season's overall championship and race wins.
2. Kyler Murray: $70.5M
The Arizona Cardinals quarterback, fresh off his second consecutive trip to the Pro Bowl, agreed to a five-year agreement for up to $230.5 million last summer. He will receive a $29 million joining incentive in 2022 and an extra $36 million option bonus this year.
The contract also generated controversy because Murray was required to watch a game film every week throughout the season, according to an NFL Network report. The Cardinals later dropped this requirement when it attracted public attention.
1. Kylian Mbappe: $120M
The Paris Saint-Germain attacker made his debut among the top 50 earners in 2020, when he was just 21 years old. Mbappé's earnings, however, reached a new level over the previous 12 months, increasing from $43 million on the 2022 list to $120 million and catapulting him into the top 10 for the first time.
He is the highest-paid player on the pitch in any team sport, earning approximately 100 million dollars from his playing wage and incentives. (Only two players this year surpassed his on-field total: Dustin Johnson and Phil Mickelson, who both earned large advance bonuses to play on the LIV Golf circuit, which is supported by Saudi Arabia.)
For more updates, follow Khel Now on Facebook, Twitter, and Instagram and join our community on Telegram.