Tennis
Twitter reacts to retirement announcement of Roger Federer
By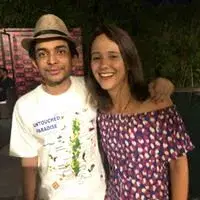 SouravGanguly
The news came just a few days after Serena William bid adieu to the world of tennis.
Multi-time Grand Slam winner Roger Federer announced his retirement via Twitter on Thursday. The news sent ripples across the tennis world at large. Though speculation was pretty much underway about Roger's future in tennis after his long absence from the courts. The Swiss legend had missed every Grand Slam this year. It was something that was very much unlike him as he had never chosen to stay away from the court for that long.
However, there was a steady decline in his appearances at major competitions over the last three years. The grass court magician limited his on-court activities. Moreover, a knee injury he suffered last year was causing quite a few problems. Roger did undergo surgery and was in rehabilitation. So fans had no idea a retirement plan was brewing on the horizon as they expected a comeback sometime later this year.
Roger's plan to ultimately end his career definitely came as a shock to many. The always humble and courteous Fed Express thanked his friends, competitors and his loyal fans. Roger added that the upcoming Laver Cup will be his final ATP tournament, The 41-year-old stressed about his age being one of the factors behind his decision. On top of that how he was struggling after his surgeries also helped him make a decision.
The surgeries, though successful, had greatly diminished his chances of playing in the fashion he did. Soon after this mega announcement, Twitter exploded with his fans and peers pouring in their love and adulation. From his rivals of the past to the present. To former greats and newcomers alike. Everybody poured their heart out to wish the legend on his new journey ahead. Here are the excerpts.
Reactions on Twitter
His arch-rival and friend Rafael Nadal recounted about their journey and time together on the court.
The Wimbledon too sent a heartwarming message to their champion.
Former World No 1 women's tennis player Billie Jean King had this to say
Cricket legend Sachin Tendulkar also had kind words for his favourite player
The great Rod Laver also chimed in on Roger's retirement. Coincidentally Roger's last ATP appearance will be in the Laver Cup this September.
Finally, we come down to the next-gen of tennis. The newly crowned US Open winner Carlos Alcaraz called him his "idol" and "inspiration".
Roger Federer will be a major missing on the ATP tours.
The story where James Blake reveals how Roger Federer supported him in the biggest final of his career –
For more updates, follow Khel Now on Facebook, Twitter, and Instagram and join our community on Telegram