Tennis
Top 10 matches from the remarkable career of Serena Williams
By

Kaivalya Pillai
The American holds 23 Grand Slam singles titles, the most by any player.
Serena Williams announced the countdown to her retirement on August 9th, 2022. She confirmed her retirement from tennis likely after the 2022 US Open. She stated "My goodness do I enjoy tennis. But now, the countdown has begun. I have to focus on being a mom, my spiritual goals and finally discovering a different, but just exciting Serena. I am going to relish these next few weeks."
Serena is known as the greatest of all time in the world of women's tennis. She had reigned as the World No. 1 singles player for 319 weeks, including a joint record of 186 weeks in a row. She holds the most Grand Slam titles (23) in the Open Era in her incredible career.
Let us have a glimpse at the list of the Top 10 matches she has played in her magnificent run:
10. Serena Williams Vs Angelique Kerber, 2016 Wimbledon Final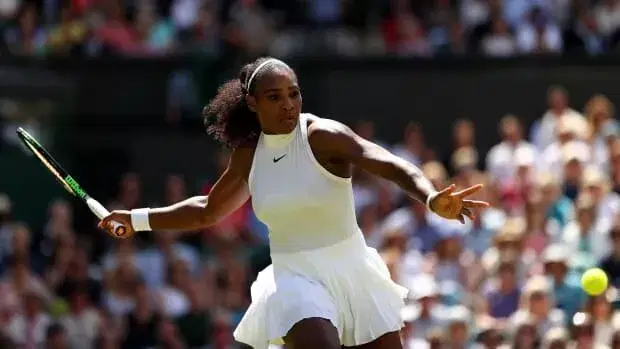 One of the highest quality matches. The match involved so many great rallies. Serena Williams put in one of her best performances in this match against Angelique Kerber to end up on the winning side.
Both of them gave a tough fight to each other, but Serena ended up on the winning side by winning in two straight sets, which were very close quality-wise and had high voltage energy throughout. Serena won the match 7-5, 6-3.
9. Serena Williams Vs Victoria Azarenka, 2012 US Open Final
It was just not a special match for Serena but for Victoria Azarenka as well. Azarenka also played one of her best games in this match, but unfortunately ended up on the losing side.
Once again the first two sets were decided with an easy score of 6-2, 2-6 and it came down to the deciding third set. In it, Serena was down five games to three from where she came back and won the match 6-2. 2-6, 7-5 to lift her first US Open title since 2008.
8. Serena Williams Vs Kim Clijsters, 2003 Australian Open Semi-final
After the completion of two sets both the players had won one a set each and they were into the third set, where Clijsters was leading 1-5. Then began the comeback and Williams won the match 4-6, 6-3, 7-5.
7. Serena Williams Vs Dinara Safina, Australian Open 2009 Final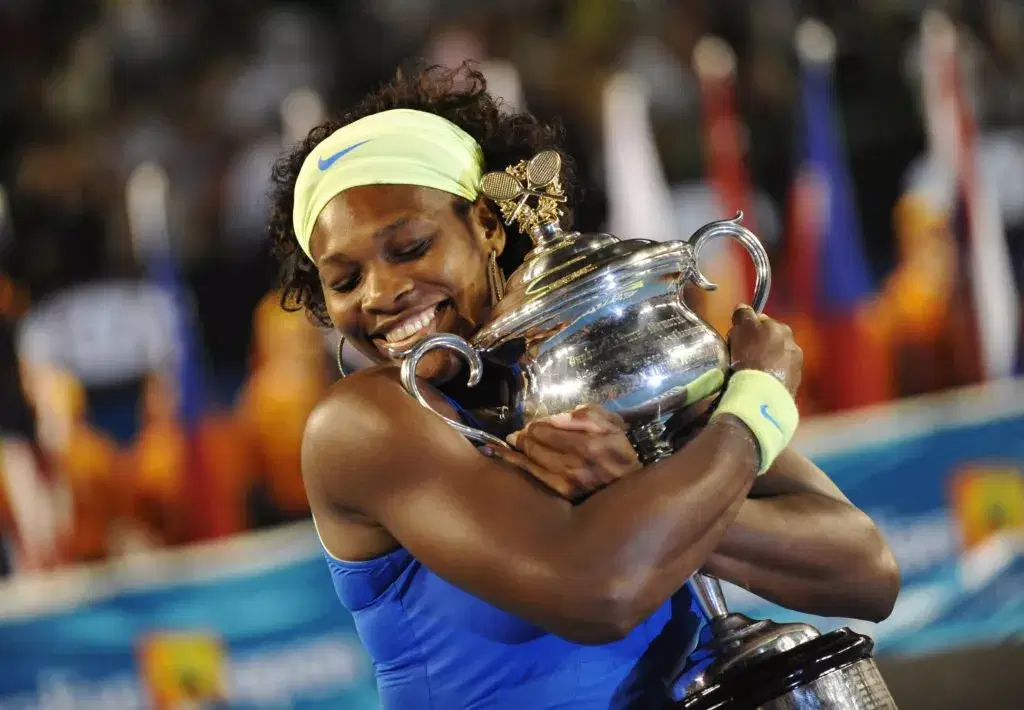 This was one of the best performances by Serena Williams where she dominated her opponent completely. She was focused and aggressive from the start and spot on from the beginning. She gave a performance of a lifetime and won the title by 6-0, 6-3.
Indian Sports Live Coverage on Khel Now
6. Serena Williams Vs Elena Dementieva, Wimbledon 2009 Semi-final
This match has to be one of the best for Serena Williams because she was on the receiving end this time. Elena Dementieva kept asking questions with her serving skills and Serena answered them with smacking returns. After losing a very tight first set, the American managed to win the second 5-7.
Serena showed her clutch game to win the second after trailing by two sets. Later showing her top game and the fighting spirit she won the third game as well by 6-8 and clinched a place in the finals where she beat her sister Venus and won the title.
5. Serena Williams Vs Justine Henin, Australian Open 2010 Final
This was a rivalry going on for the whole decade and this final of the Australian Open was the climax of the decade-long Serena-Henin rivalry. This match is also special because Serena was suffering from multiple injuries like knee, hamstring, ankle and wrist the whole tournament.
However, she was still able to reach the finals and eventually win the Open. Despite the injuries, it was her grit, determination and fighting spirit that she played smart, clutch tennis in crucial situations. Serena won the final 6-4, 3-6, 6-2.
4. Serena Williams Vs Svetlana Kuznetsova, Roland Garros 2013 Quarter-final
This was a very special Slam for Serena Williams as she won her second French Open title after 11 years of wait. This match was a perfect example of a classic Serena comeback. The match went to the third set after both the players won one set each. In the third set, Serena was trailing by two games to zero.
She had to dig deep to keep her dream alive of winning the second French Open title. And she did exactly the same; she chased her back from behind and won the match by 6-1, 3-6, 6-3. Later she went on to win the final by beating Maria Sharapova and won the title.
3. Serena Williams Vs Maria Sharapova, 2005 Australian Open Semi-final
This was a turning point in the Serena-Sharapova rivalry. Before this match, Sharapova was dominating Serena and had beaten Serena twice in 2004. In this match also Serena was down by points many times and Sharapova even had three match points.
But, Serena came back strong in the match and won 6-2, 5-7, 6-8. Later, she beat Davenport in the finals to grab her second Australian Open title.
2. Serena Williams Vs Timea Bacsinzky, 2015 Roland Garros Semi-final
This whole tournament personifies Serena Williams. She was playing the entire tournament battling with flu and looked down and out so many times. Yet, somehow she was able to find the strength inside her to pull through and win the tournament.
The best match of her to remember was her match against Timea Baczinsky, where she was once again down by a set after losing the first 4-6. But, she kept on fighting. She was in a hurry to end the match since the first set and won the next two swiftly 6-3, 6-0.
1. Serena Williams Vs Nadia Petrova, Round 3 Australian Open 2007
This was the time when it wasn't just Serena versus her opponent, but it was Serena versus the world. She came to the Australian Open in 2007 with a world ranking of 81 and this was her comeback tournament after her career-threatening injury. The critics and analysts called her overweight and unfit.
Serena proved all of them wrong by beating six seeded players on the way to the title. After getting thrashed 6-1 in the first set, Serena made amendments to her game. She played long rallies and used every bit of her power and tricks. The American eventually won the match by 6-1, 5-7, and 3-6.
For more updates, follow Khel Now on Twitter, and Instagram and join our community on Telegram.