Tennis
Top five tennis players with most grand slam titles
By
Shivam
These players etched their names in the history books.
Tennis is one of the most competitive individual sports in the world. Players need a lot of power, stamina and skills to be successful in this game. Tennis stars spend many rigorous hours on the court, trying to hit a ball and there have been some who developed the requisite skills to get to the pinnacle of the sports.
With a year-round schedule, ranging from small competitions to mega star-studded Grand Slam tournaments, the challenges are unending. However, these players faced the challenges head-on and etched their names in the history books.
We are going to highlight these remarkable players who have managed to do the impossible. These players have a staggering number of Grand Slam accomplishments to their name. We are going to take a look at the most decorated singles Grand Slam winners -male and female- in the Open Era of tennis.
5. Novak Djokovic
Novak Djokovic's year started off with massive controversy. He was disqualified from participating at the Australian Open 2022 due to his anti-vaccine stance. His stance cost him an opportunity to rightfully defend his title. Moreover, a chance at being the all-time top men's singles Grand Slam winner was also lost.
He did return to French Open but looked out of touch and lost to eventual champion Rafael Nadal. The Spaniard defeated Djokovic 6-2, 4-6, 6-2, 7-6 to throw him out of the tournament. Despite that, the Serbian is still a 20-time Grand Slam champion. He had one of the best years in 2021, where he won three major Grand Slam singles titles, the Australian Open, the French Open and Wimbledon. He also made it to the finals of the US Open but lost to Daniil Medvedev.
4. Roger Federer
Roger Federer is tied with Novak Djokovic in terms of Grand Slam titles. The Swiss sensation is another great who has made winning at Grand Slams look easy. Federer's biggest strength on the court is literally having no weakness. The all-around, all-court player is fluid in his style and has impeccable shot-making skills.
Roger is also a career Grand Slam winner like Novak. However, he had his most success at Wimbledon, where he is a record eight-time champion. The soft-spoken gentleman won his last Grand Slam in 2018. He beat Marin Cilic 6-2, 6-7, 6-3, 3-6, 6-1 in a thrilling five-set clash.
3. Rafael Nadal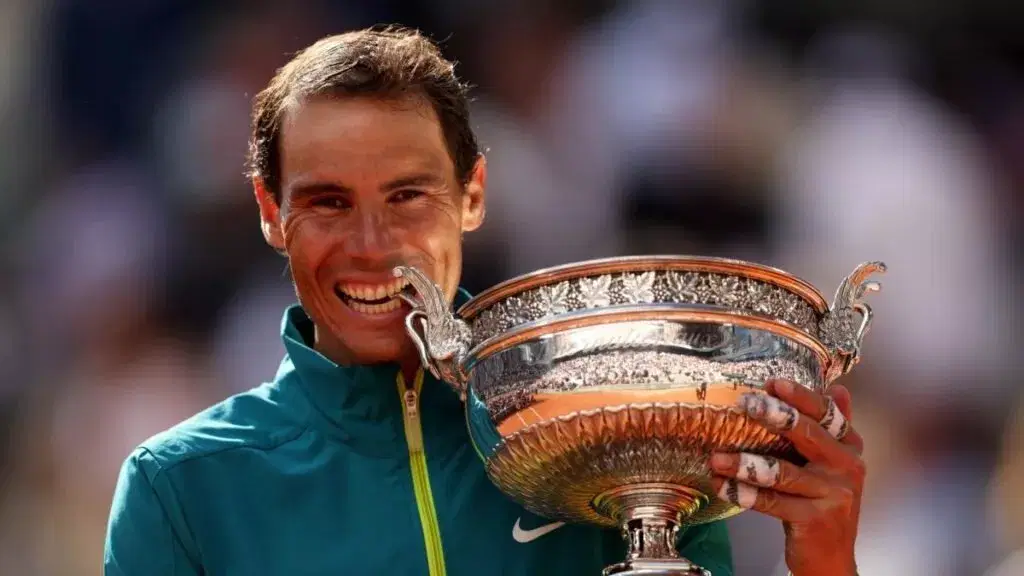 Rafael Nadal recently won the 14th French Open title of his illustrious career. The Spanish legend beat World No. 8 Casper Ruud in straight sets 6-3, 6-3, 6-0 in the final at the Court Philippe-Chatrier in Paris.
Right till the beginning of the Australian Open 2022, the big three of tennis (Roger Federer, Rafael Nadal and Novak Djokovic) were all tied with 20 Grand Slams. But not anymore, as Rafa has taken the lead with his historic 22nd Grand Slam victory. He has won the first two Grand Slams of the year and will look to win the third one at the All England Lawn Tennis and Croquet Club.
In the Australian Open, Nadal defeated the second seed and current US Open champion Daniil Medvedev in five sets. The match was one of the great comeback victories, as Nadal was trailing 0-2 after two sets. Moreover, this was also his return to Grand Slams, as he did not partake in the last two of 2021. Rafa took it to the Russian and finally got the victory he deserved. The match ended with a 2-6, 6-7, 6-4, 6-4, 7-5 victory for Nadal, which put him at the pinnacle of men's tennis.
It was an easy ride for him in the final of the French Open though. He won the final easily in the three straight sets.
2. Steffi Graf
The second on this list is a female player. Germany's Steffi Graf won a total of 22 Grand Slam titles during her remarkable playing career. During her prime, she was ranked world No. 1 in singles by the Women's Tennis Association (WTA) for a record 377 total weeks. This is the longest period for which any player, female or male, has held a singles No. 1 ranking since the WTA and the Association of Tennis Professionals (ATP), respectively, began issuing rankings.
Graf won seven Wimbledon and six French Open titles. Apart from this, she also clinched four Australian Open and five US Open titles. In 1988, Graf became the first tennis player to achieve the Golden Slam by winning all four major singles titles and the Olympic gold medal in the same calendar year. She is still a source of inspiration for many players.
1. Serena Williams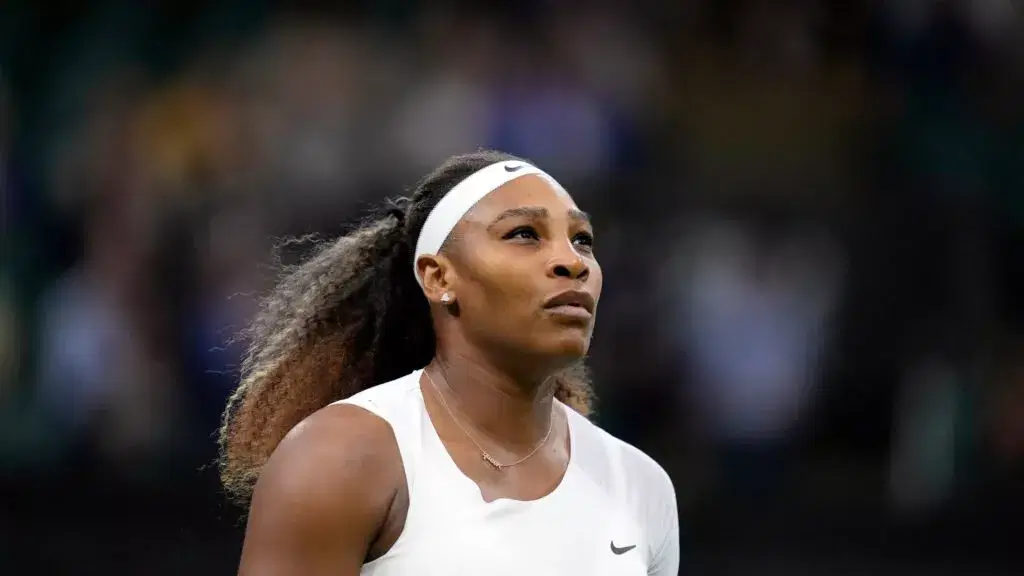 Serena Williams needs no introduction to the sports fans. The American has won the most number of Grand Slam titles in the Open Era of tennis and dominated the court for a really long time. Serena has won 23 Grand Slams in her career so far and will look to increase it as she has announced her return after a big injury.
However, it won't be easy for Serena as she last won a Grand Slam title in 2017 when she defeated her sister Venus Williams in the final. The American has got a wildcard entry in the upcoming Wimbledon and will be aiming to surprise everyone with her performance.
For more updates, follow Khel Now on Twitter, Instagram and join our community on Telegram.