Commonwealth Games
Murali Sreeshankar wins silver in men's long jump at CWG 2022
By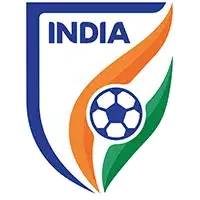 Joseph Biswas
He finished second with the highest leap of 8.08m.
India's seventh silver medal came from Murali Sreeshankar, who finished third in the men's long jump final with a best jump of 8.08 meters. Following Tejaswin Shankar's gold medal performance in the men's high jump on Thursday, this was India's second track and field medal at Commonwealth Games 2022.
Muhammed Anees Yahiya, another Indian in the long jump final, finished fifth with a best jump of 7.97 meters. Indian track and field athletes are certainly on fire for the past two years be it Neeraj Chopra or Murali Shreeshankar.
A national record holder, Sreeshankar, began with a 7.60m attempt while starting 31 cm behind the wind; his next two attempts were both 7.84m before fouling on his fourth attempt.
Sreeshankar's fifth attempt, however, earned him second place, as he finally surpassed the eight-meter mark with an 8.08-meter leap. The gold medal was won by Laquan Nairn of the Bahamas.
Indian Sports Live Coverage on Khel Now
He was previously the only jumper to clear the automatic qualification mark in the qualifying round, reaching a distance of 8.05 meters. Anees finished eighth in the final list of qualifiers after clearing 7.68 meters in three attempts.
Sreeshankar wins his first medal at Commonwealth Games
Sreeshankar has made an incredible comeback since his Olympic failure in Tokyo, regularly exceeding the eight-meter mark. He won the India Open Junior Competition in March with an 8.17m leap and qualified for the Federation Cup with an 8.09m leap. He set a national record by jumping 8.36 meters in April.
The 23-year-old athlete from Kerala, however, arrived at the Commonwealth Games after a disappointing performance at the World Athletic Championships last month, where he finished seventh with a best jump of 7.96 meters.
Unfazed by his failure, Sreeshankar made an incredible comeback to break the 8-meter barrier on his first attempt in Birmingham and ultimately finish on the podium and created history by becoming the first ever Indian Men athlete to win a medal in the long jump.
For more updates, follow Khel Now on Twitter, and Instagram and join our community on Telegram.