ICC Cricket World Cup 2023
List of batsmen who have hit century on ICC Cricket World Cup debut
By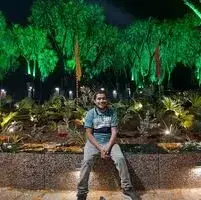 Rutvij Joshi
A total of 18 batmen have hit a century on ICC Cricket World Cup debut.
The ICC Cricket World Cup is a tournament that brings together the finest cricketing talents from around the world. Over the years, this prestigious event has witnessed several memorable moments and remarkable performances. One such achievement that cricket enthusiasts often marvel at is a century on debut in the World Cup.
Scoring a century in one's maiden appearance on this grand stage is a testament to a player's skill, temperament and ability to handle pressure. In this article, we will look into the history of the ICC Cricket World Cup and explore the list of batsmen who have achieved this rare feat.
Here's the list of batsmen who have hit a century on ICC Cricket World Cup debut:
1 – Dennis Amiss (England) – 1975 :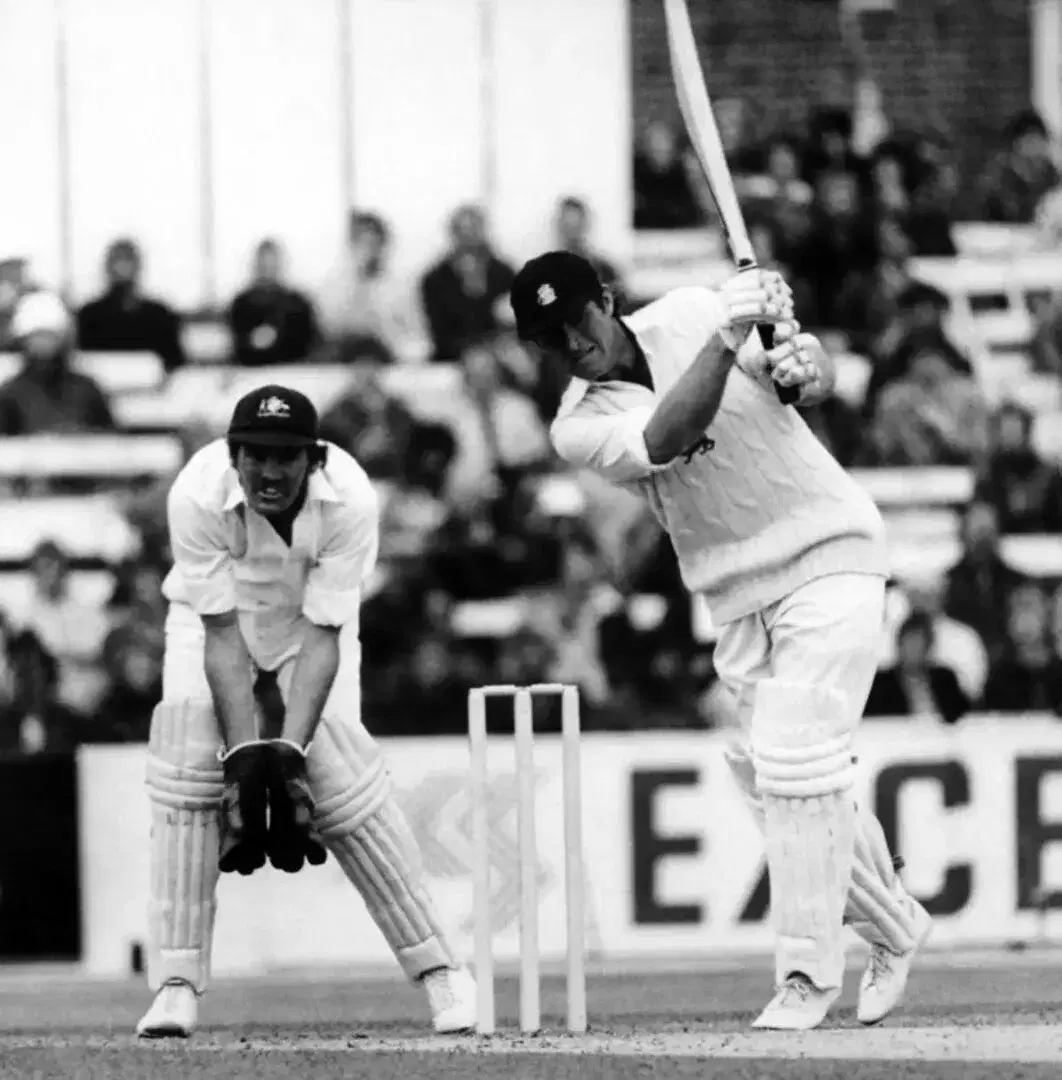 The inaugural ICC Cricket World Cup in 1975 was a momentous occasion for cricket. Dennis Amiss, representing England, etched his name in history by becoming the first batsman to score a century on his World Cup debut. Amiss' elegant stroke play and calm demeanor helped him amass 137 runs against India in that iconic match.
2 – Glenn Turner (New Zealand) – 1975 :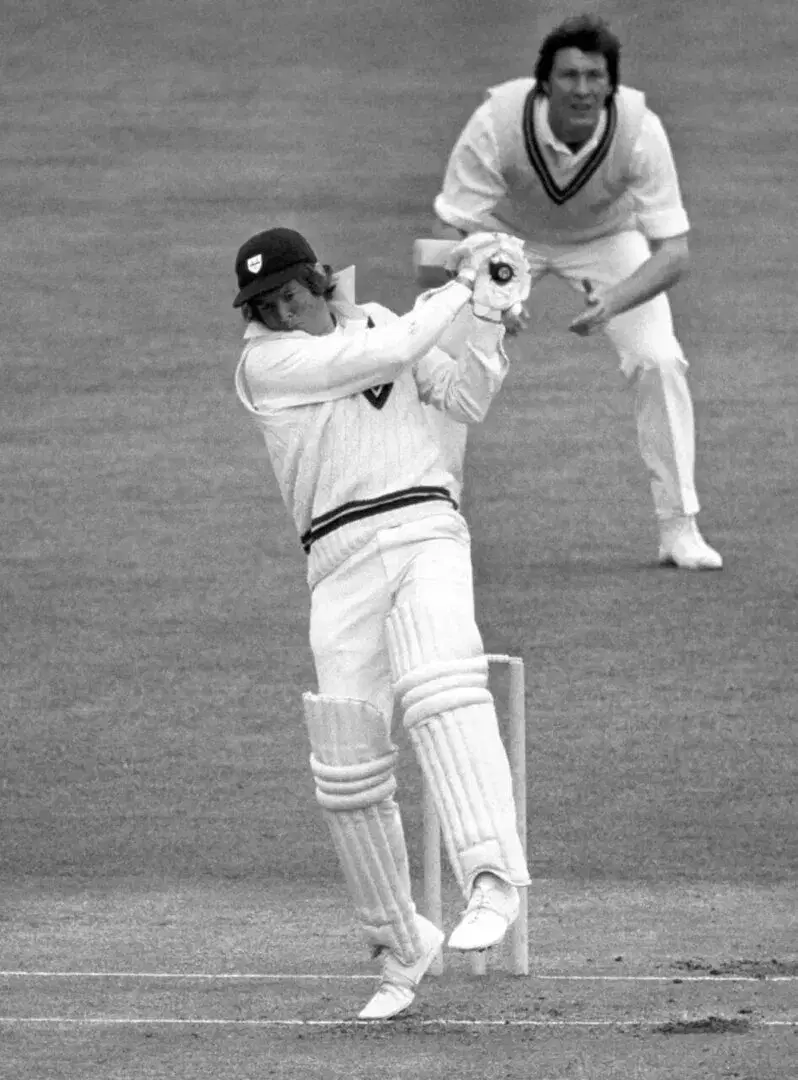 Glenn Turner, another debutant in the 1975 ICC Cricket World Cup, joined Amiss in the exclusive century club. Turner's majestic innings of 171* against East Africa showcased his exceptional talent and set the tone for a successful career in international cricket.
3 – Allan Lamb (England) – 1983 :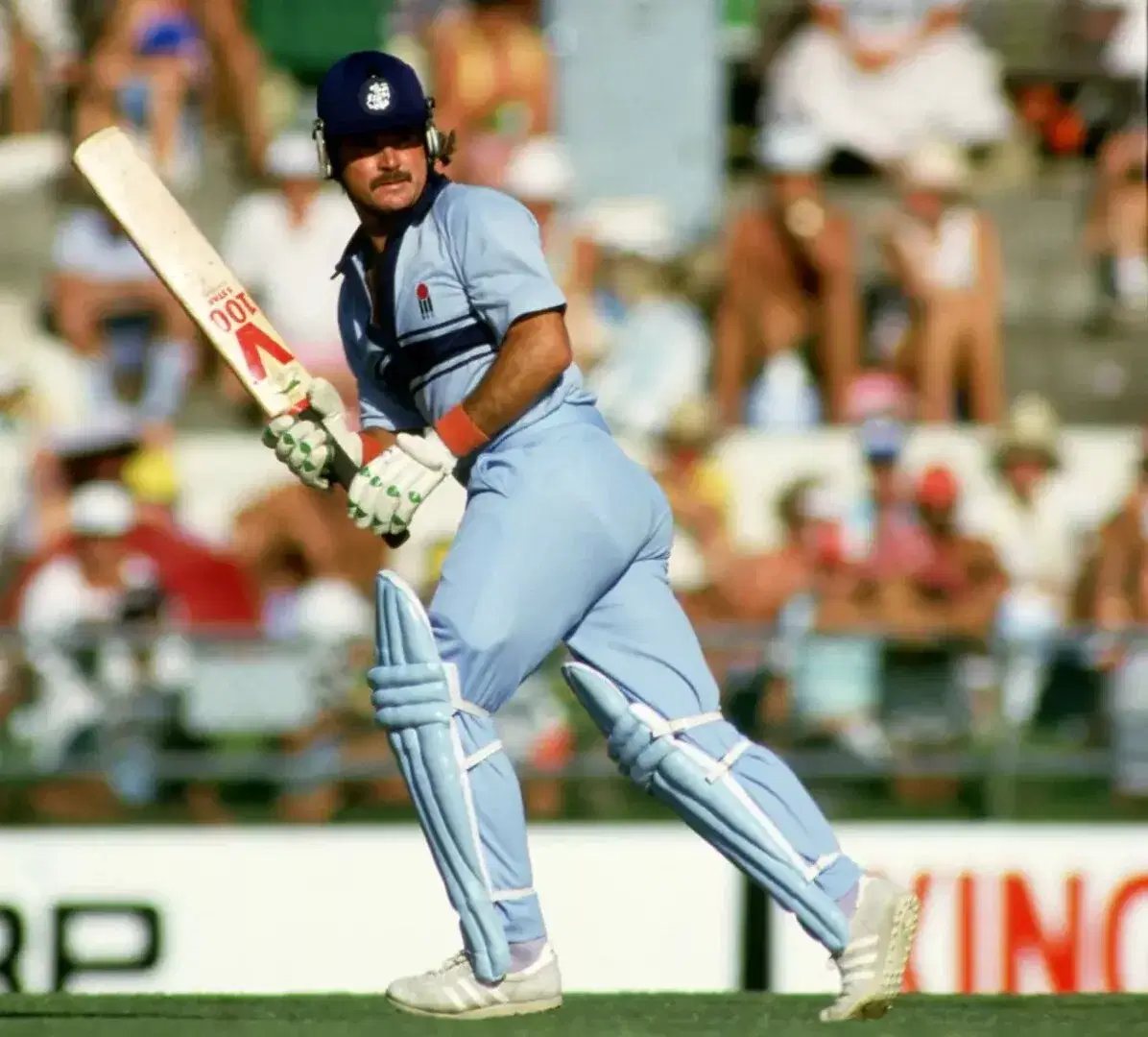 The 1983 ICC Cricket World Cup saw Allan Lamb make a stunning entry onto the World Cup stage. His magnificent century, scoring 102 against Australia, played a crucial role in England's journey to the semi final that year. The three lions faced a shocking loss to Kapil Dev's men who went to win the prestigious World Cup title.
4 – Trevor Chappell (Australia) – 1983 :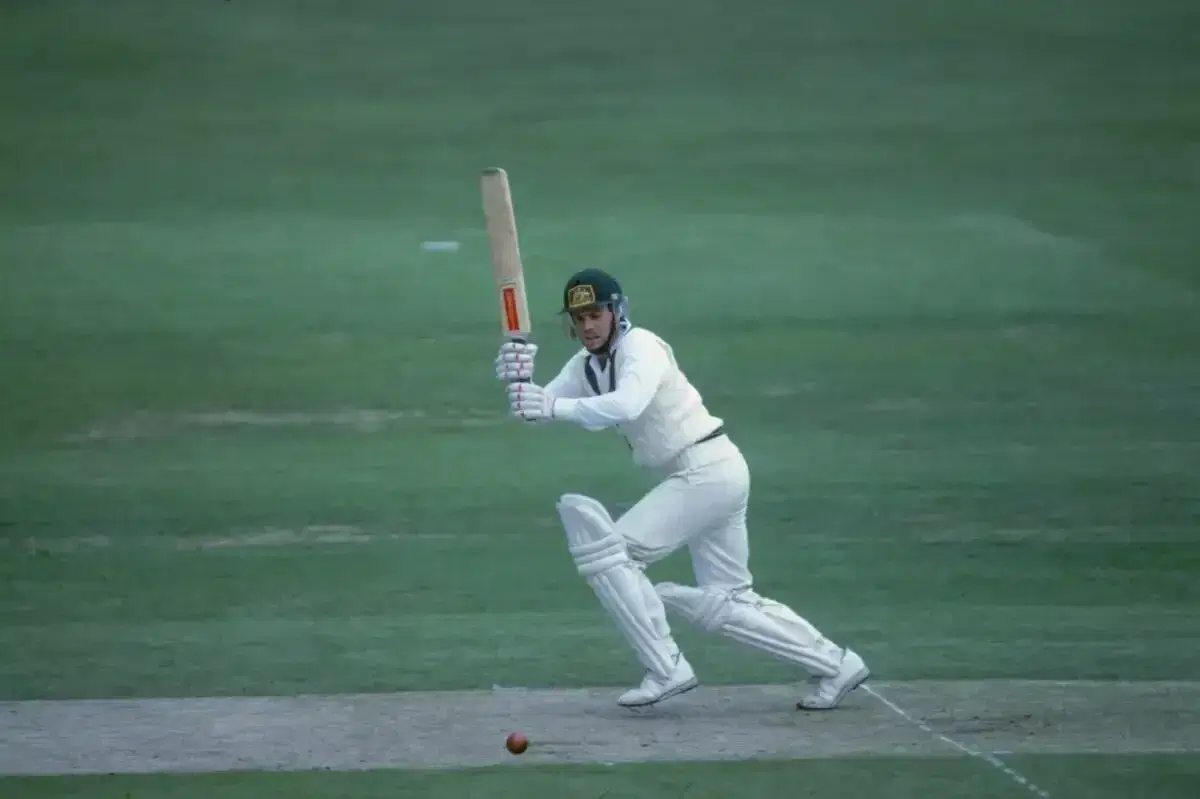 Trevor Chappell, representing Australia, etched his name in the history books during the same 1983 ICC Cricket World Cup. His debut century of 110 runs against India displayed his batting prowess and helped Australia secure a comfortable victory in a game that was held at Nottingham.
5 – Geoff Marsh (Australia) – 1987 :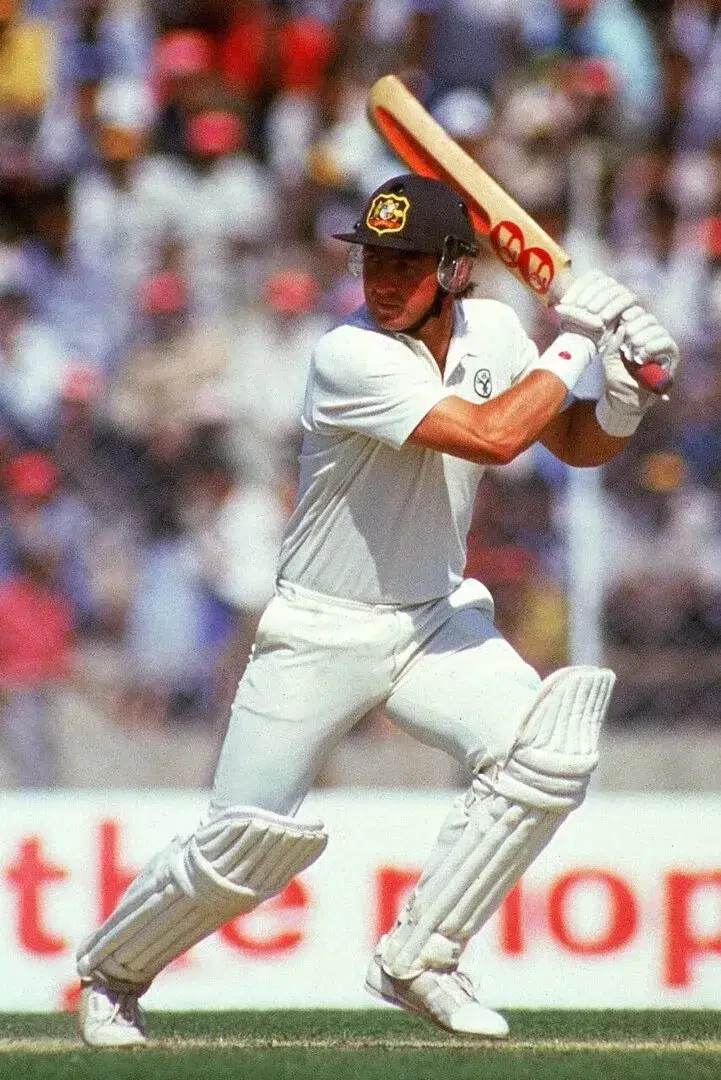 The 1987 ICC Cricket World Cup witnessed Geoff Marsh's brilliance. Marsh, opening the batting for Australia, crafted a splendid 110* against New Zealand, making him one of the few batsmen to score a century on their World Cup debut. Geoff was one of the stars of the Aussie squad who went on to clinch their maiden world title in the subcontinent.
6 – Andy Flower (Zimbabwe) – 1992 :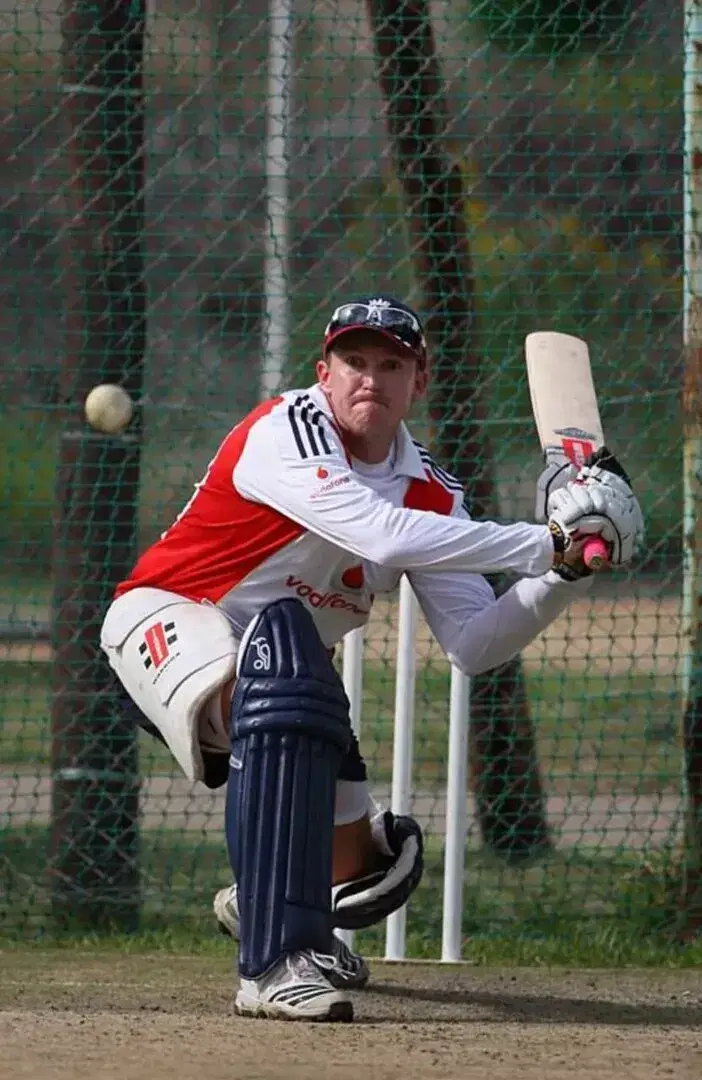 Andy Flower from Zimbabwe made a significant impact in the 1992 World Cup. His stylish and composed century of 115* against Sri Lanka marked him as a talented cricketer who would later become one of Zimbabwe's greatest. Andy's brother Grant Flower too represented the Zimbabwe side in the 90s and the early 2000s
7 – Nathan Astle (New Zealand) – 1996 :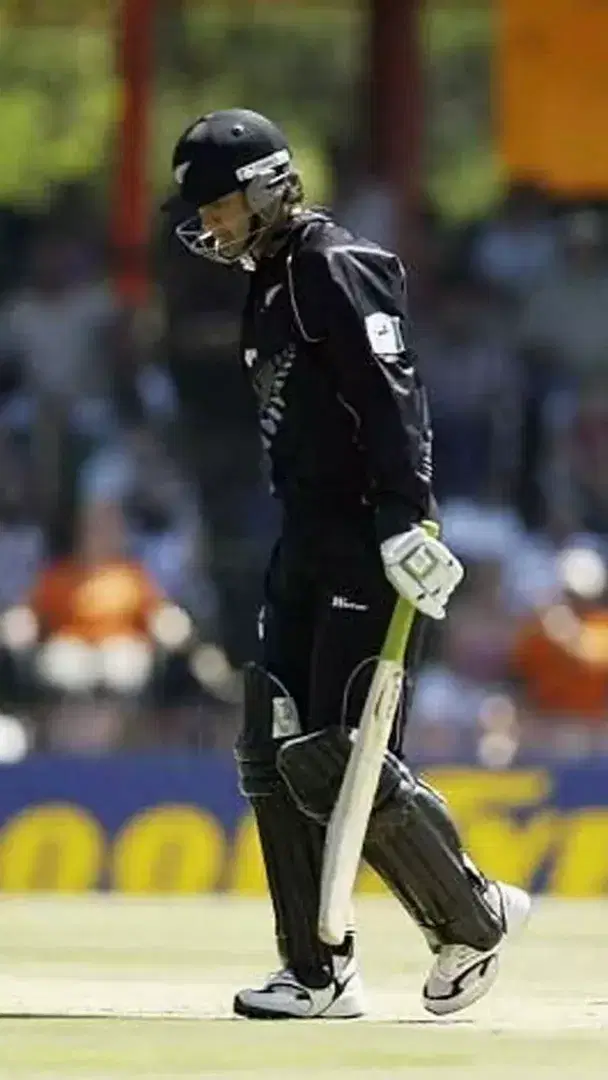 New Zealand's Nathan Astle left a lasting impression in the 1996 World Cup with his memorable century against England. Astle's swashbuckling 101 set the stage for a fairly successful World Cup campaign for his team. Nathan Astle represented the Kiwis 223 times in the white ball format until 2007.
8 – Gary Kirsten (South Africa) – 1996 :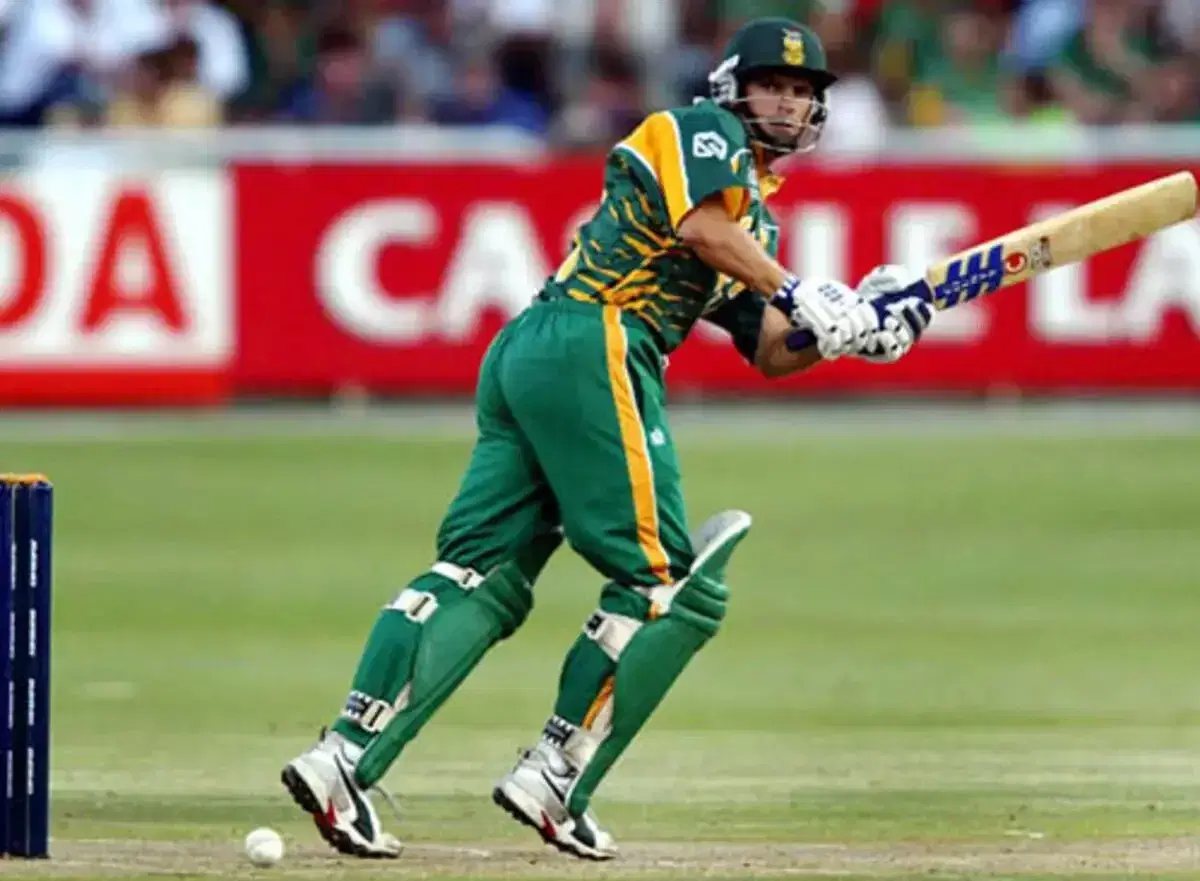 Gary Kirsten, representing South Africa, displayed his class and tenacity in the 1996 World Cup. His debut century of 188* against the United Arab Emirates remains one of the highest individual scores in World Cup history. The left handed batsman became a coach after his retirement took up a coaching role and guided India to their second ODI World Cup in 2011.
9 – Scott Styris (New Zealand) – 2003 :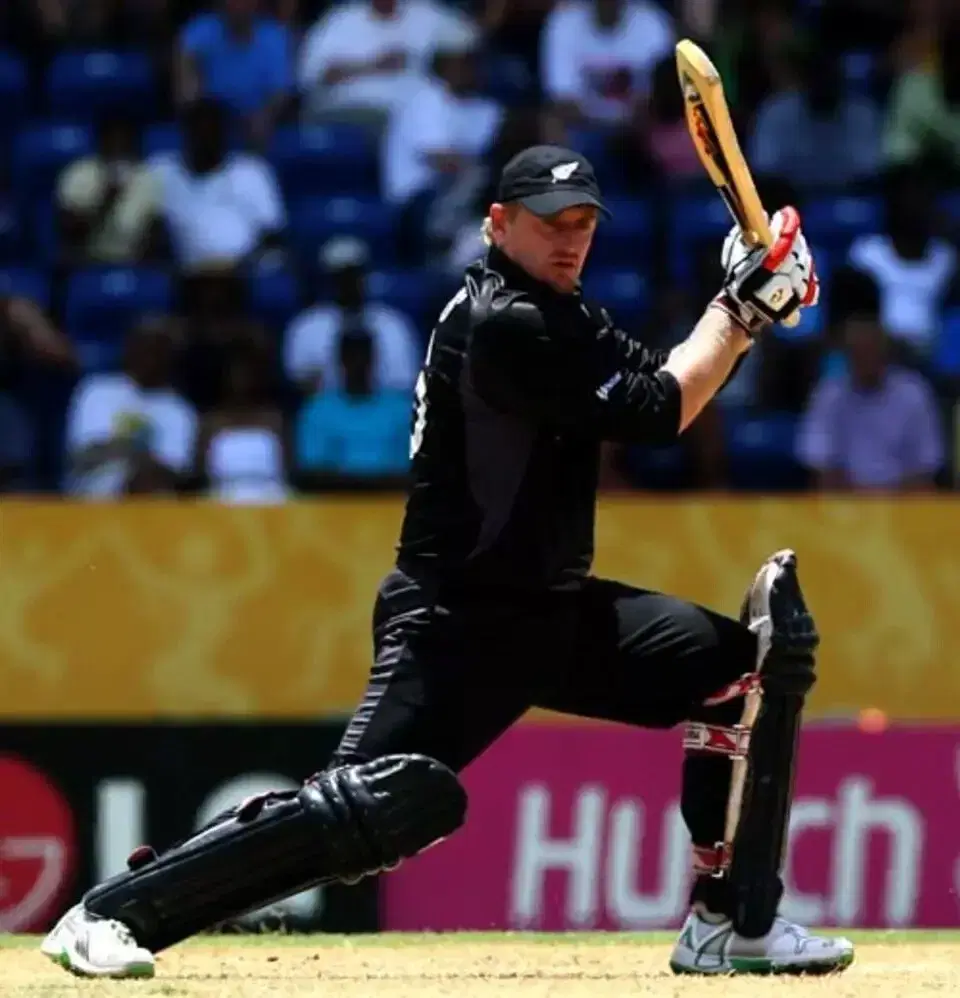 Scott Styris, known for his all-round abilities, showcased his batting prowess in the 2003 World Cup. His debut century of 141 runs against Bangladesh was a masterclass in controlled aggression. Apart from his batting prowess, Styris chipped up with the bowl at times and picking up valuable wickets in the middle overs for Kiwis.
10 – Craig Wishart (Zimbabwe) – 2003: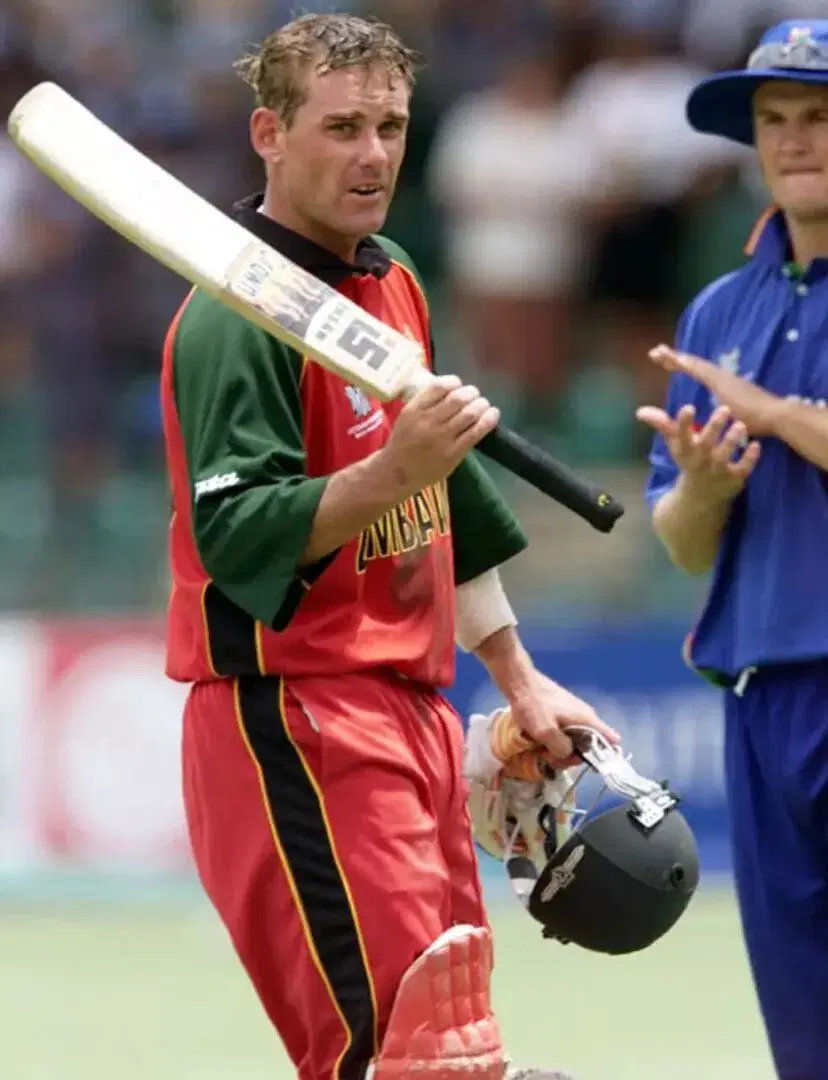 The 2003 World Cup witnessed Craig Wishart from Zimbabwe join the elite list of century-makers on debut. His 172* against Namibia was a testament to his dominance at the crease. The Harare born batsman represented Zimbabwe for more than 10 years.
11 – Andrew Symonds (Australia) – 2003 :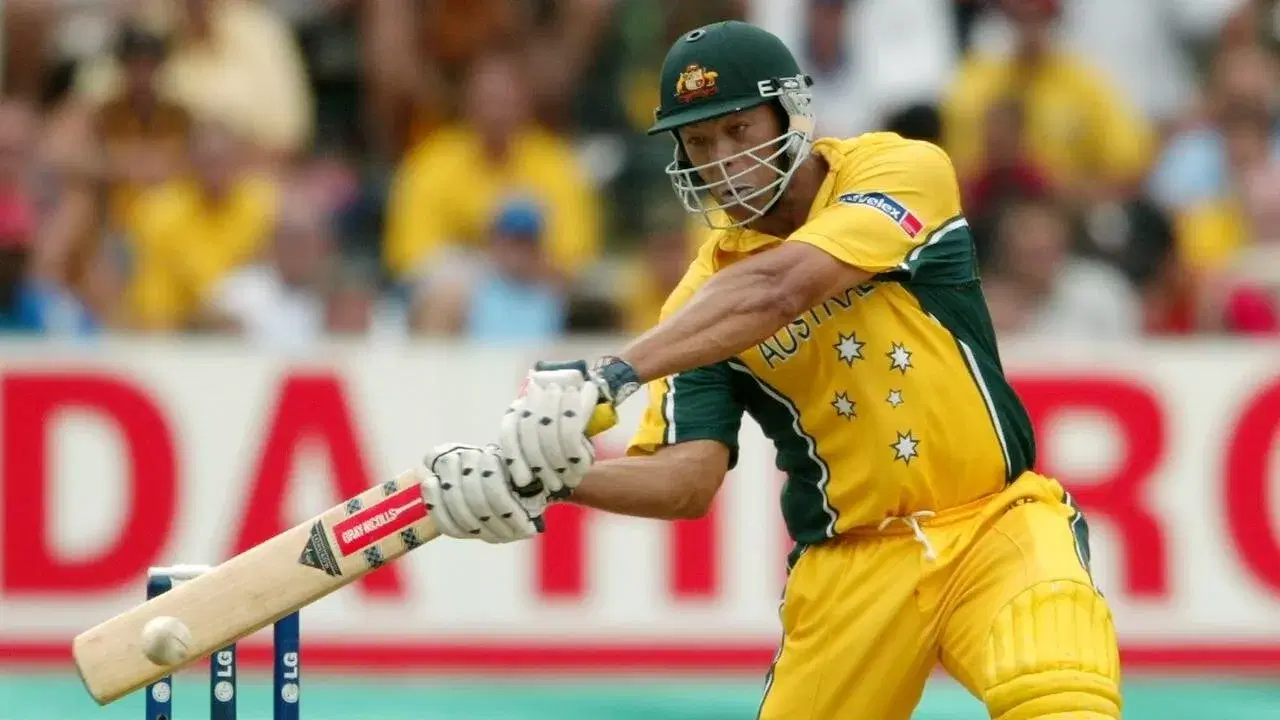 Andrew Symonds, a versatile cricketer for Australia, made a memorable World Cup debut in 2003. His explosive century of 143* against Pakistan demonstrated his ability to change the course of a game with his aggressive batting. 'Roy' as he was affectionately called by his teammate was an outstanding fielder . He could also bowl medium pace and could spin the ball both ways. He played as hard hitter for Australia lower down the order.
12 – Jeremy Bray (Ireland) – 2007 :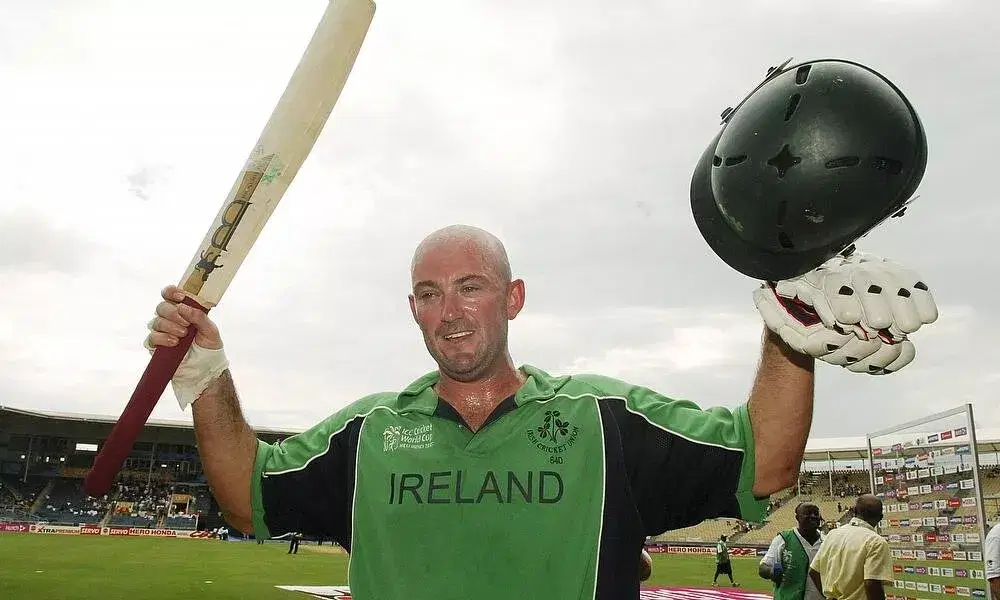 Jeremy Bray's century against Zimbabwe in the 2007 World Cup was not only historic for him but also for Irish cricket. His composed 115* anchored Ireland to a famous victory, establishing Ireland's reputation as giant-killers in world cricket.
13 – Virat Kohli (India) – 2011 :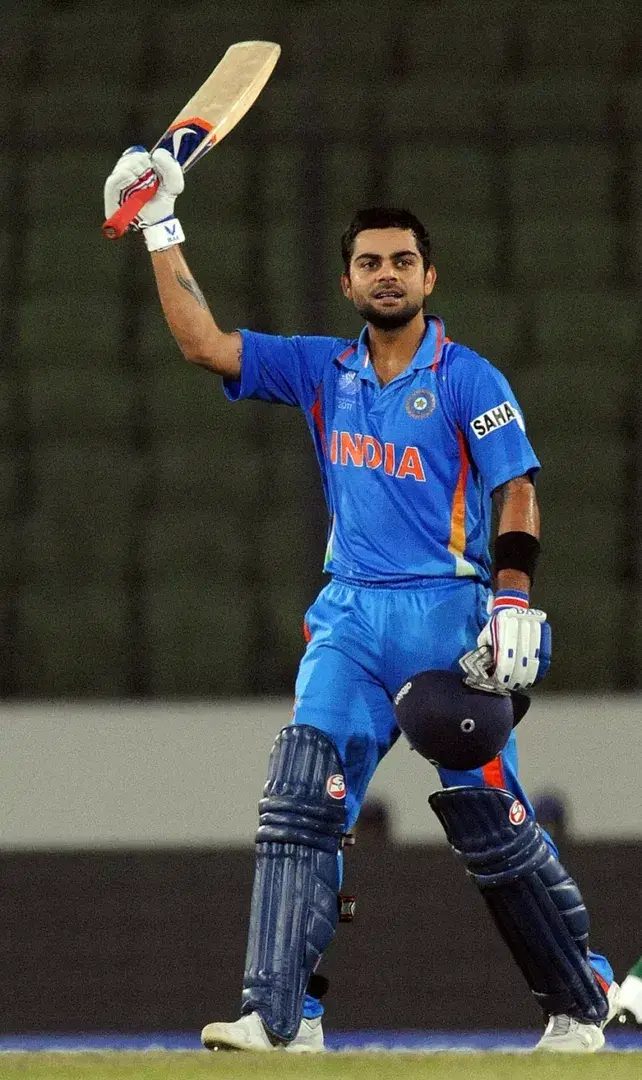 The charismatic Virat Kohli announced his arrival on the World Cup stage in style during the 2011 tournament. His debut century of 100* against Bangladesh was a glimpse of the exceptional talent that would later lead him to become one of the modern-day greats.
14 – Aaron Finch (Australia) – 2015 :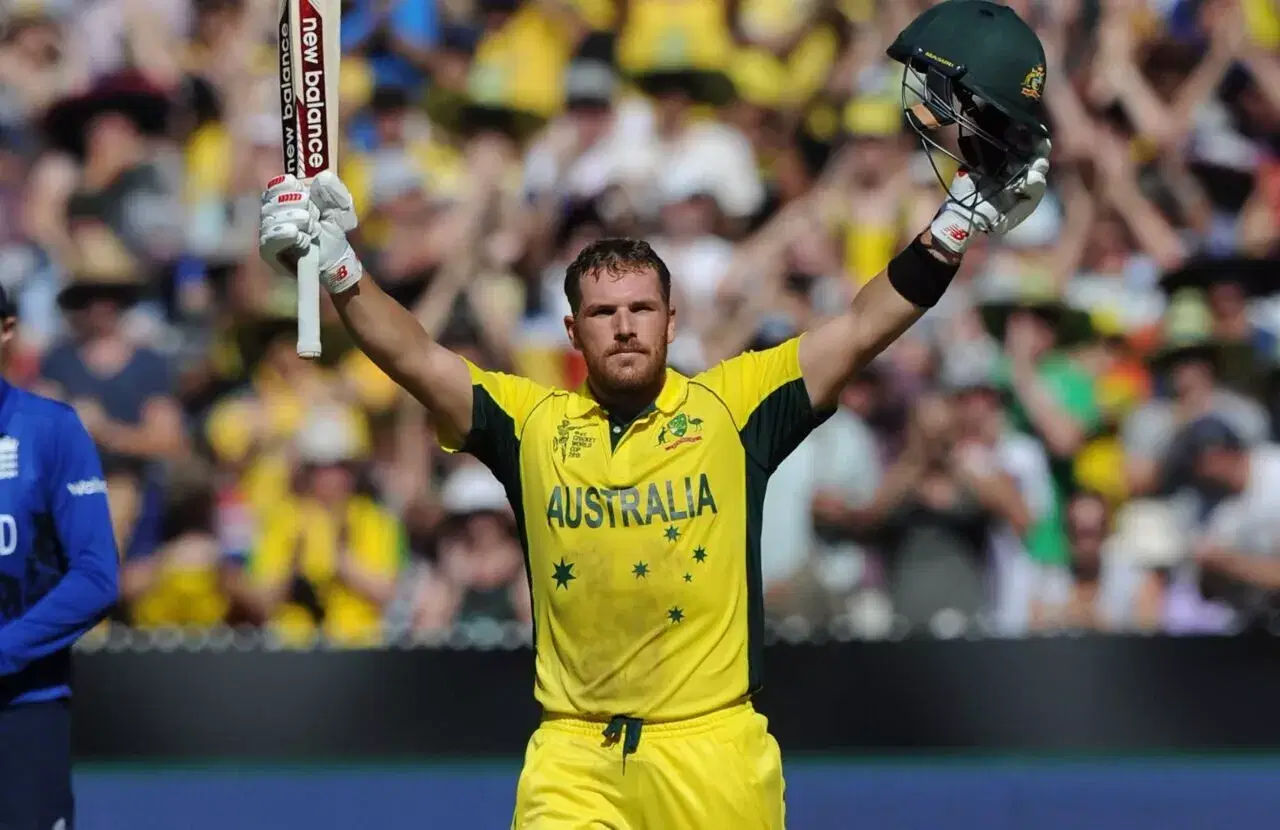 Australia's Aaron Finch showcased his destructive batting abilities in the 2015 World Cup. His debut century of 135 against England set the tone for a successful campaign, ultimately culminating in Australia's fifth World Cup victory. Finch has now retired from international cricket and is currently working as broadcaster for Star Sports
15 – Devon Conway (New Zealand) – 2023 :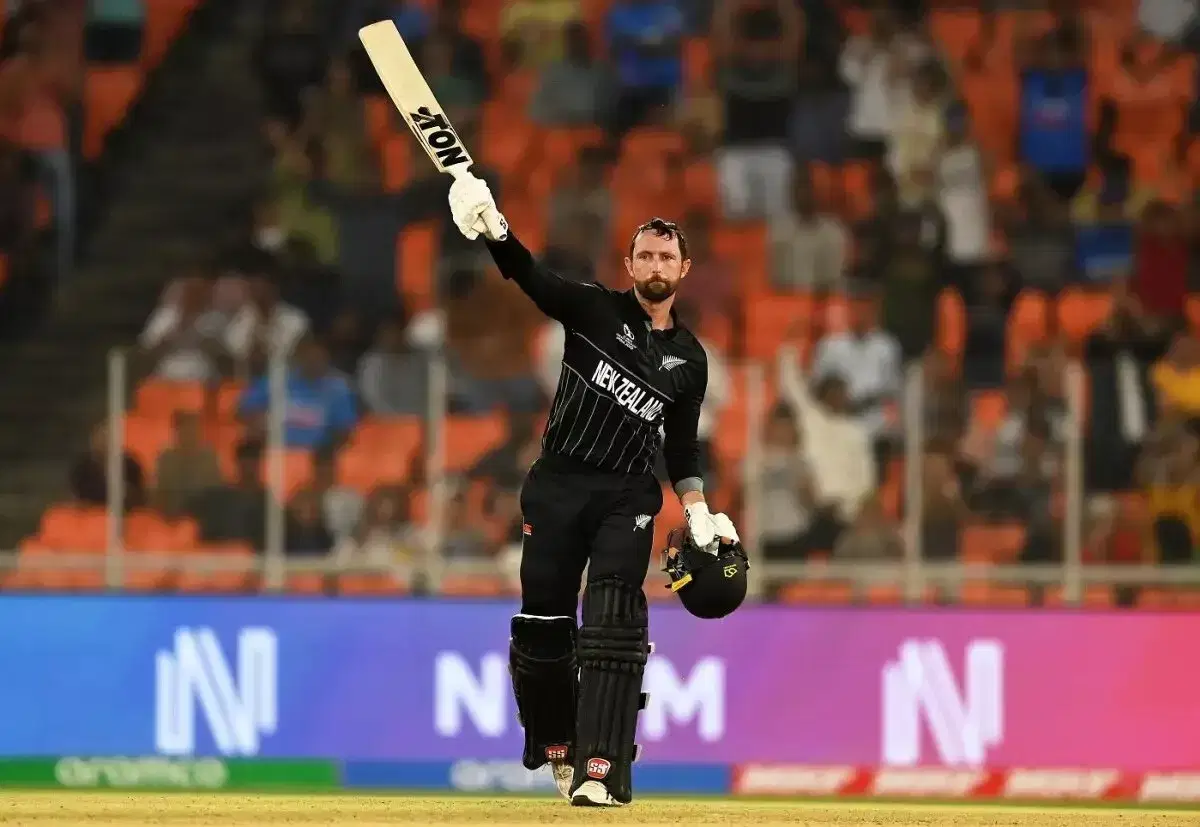 The 2023 ICC Cricket World Cup witnessed a remarkable debut century from Devon Conway. His brilliant 152* against England in the tournament opener showcased his talent which in turn started the campaign of the 2023 edition of ICC Cricket World Cup for Kiwis in brilliant fashion.
16 – Rachin Ravindra (New Zealand) – 2023 :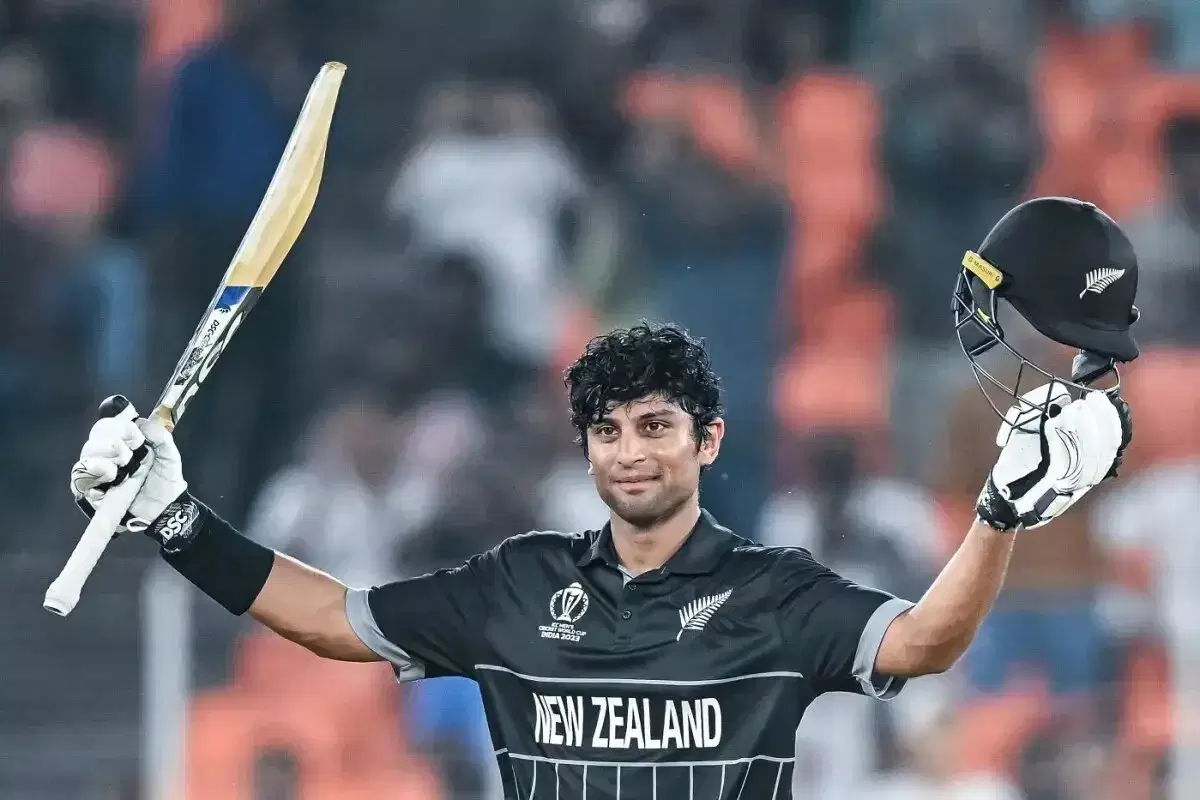 In the same game against England in the 2023 edition of the ICC Cricket World Cup, Rachin Ravindra joined the exclusive club of century scorers on debut. His impressive 123* against England in the tournament opener signaled the arrival of a young talent on the international stage.
17 – Abdullah Shafique (Pakistan) – 2023: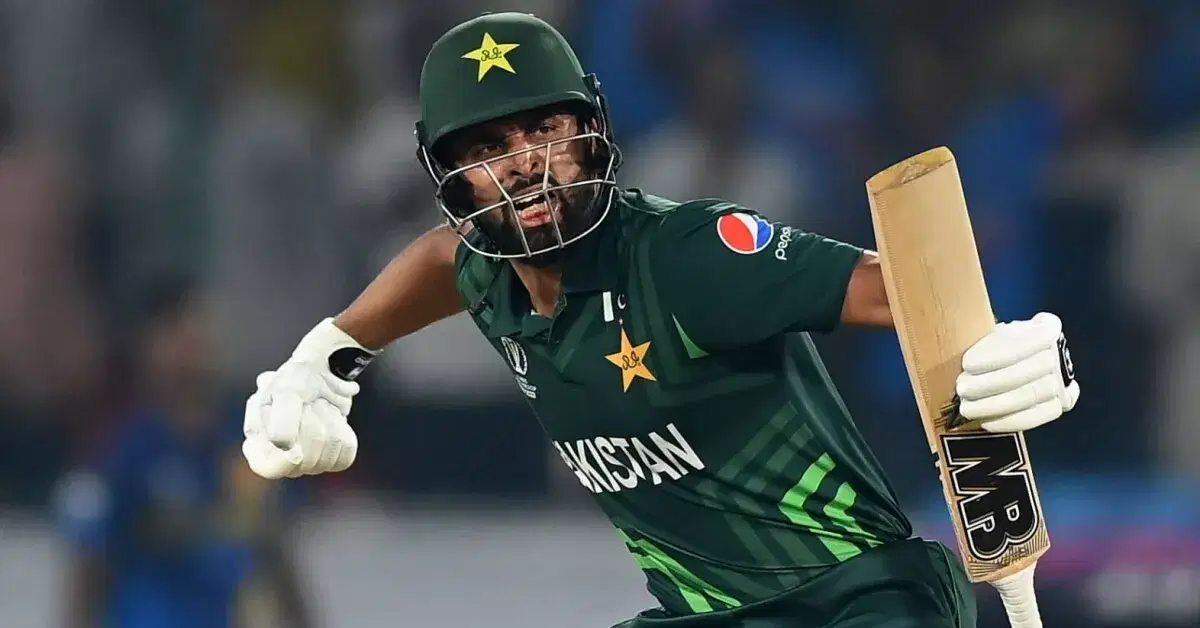 Abdullah Shafique made a stunning World Cup debut in 2023, scoring a century against Sri Lanka in a high scoring run chase . His 113-run knock demonstrated composure and elegance, setting the tone for Pakistan's chase as well as earning him instant recognition on the global stage. At just 23 years old, Shafique's future in international cricket seems incredibly promising.
18 – Travis Head (Australia) – 2023: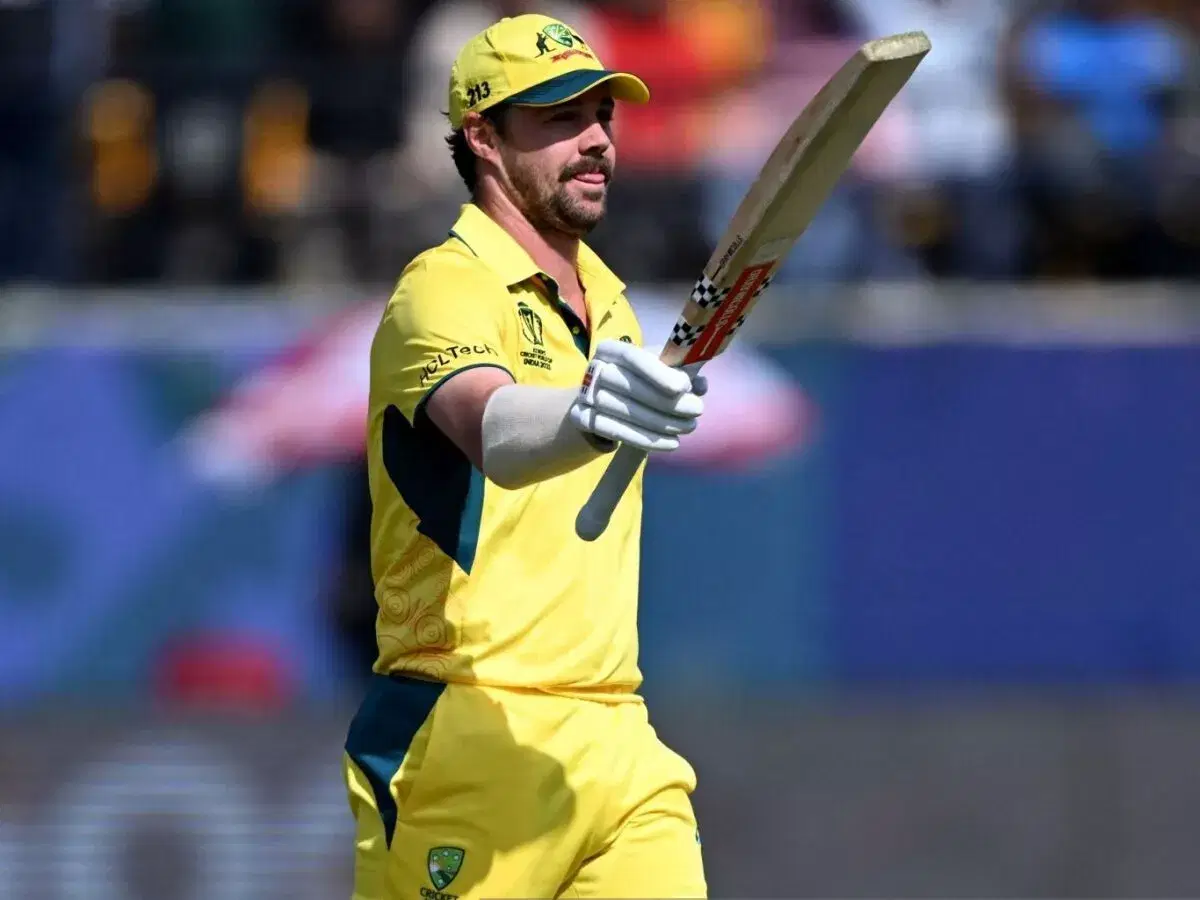 Travis Head marked his World Cup debut with a scintillating performance, etching his name into the tournament's history. His thunderous knock of 109 runs off just 67 balls against New Zealand in Dharamsala was nothing short of spectacular. Head's innings was a display of pure dominance, smashing 10 boundaries and 7 towering sixes.
With this feat, he became the fifth Australian and the 18th batsman overall to score a century on World Cup debut. What makes his knock more special is, he was away from the game for a month due to hand injury which he suffered in a bilateral series against South Africa, but he didn't look like he was really away from the game and brought up his century in just 59 balls.
(All stats updated till 28th October, 2023)
For more updates, follow Khel Now Cricket on Facebook, Twitter, Instagram, Youtube; download the Khel Now Android App or IOS App and join our community on Whatsapp & Telegram.