Cricket
Top 10 teams with most sixes in ODI cricket
India hold the record for the team with most sixes in ODI cricket.
ODI is immensely popular around the world and is one of the most prestigious formats of Cricket for the participating countries. The limited-overs format adds to the thrill and excitement for both the players and the fans.
Fans believe One-day internationals is a mixture of the oldest format of the game, tests, and the shortest format of the game, T20Is, which gives the taste of both the longest and shortest format in 50-overs a side. In ODIs, fans get to see the defensive nature of teams as well as aggressive approach, which is being adopted by teams around the globe in modern-day cricket.
When it comes to most sixes in ODIs, we all know former Pakistan captain Shahid Afridi leads the chart with 351 sixes to his name, while Chris Gayle stands second with 331 and current Indian captain Rohit Sharma at 3rd spot with 303 sixes. But have you ever wondered how many sixes have teams hit collectively in ODI cricket? Let's find it out today.
Here are the top 10 teams with most sixes in ODI cricket:
10. Bangladesh – (973+ sixes):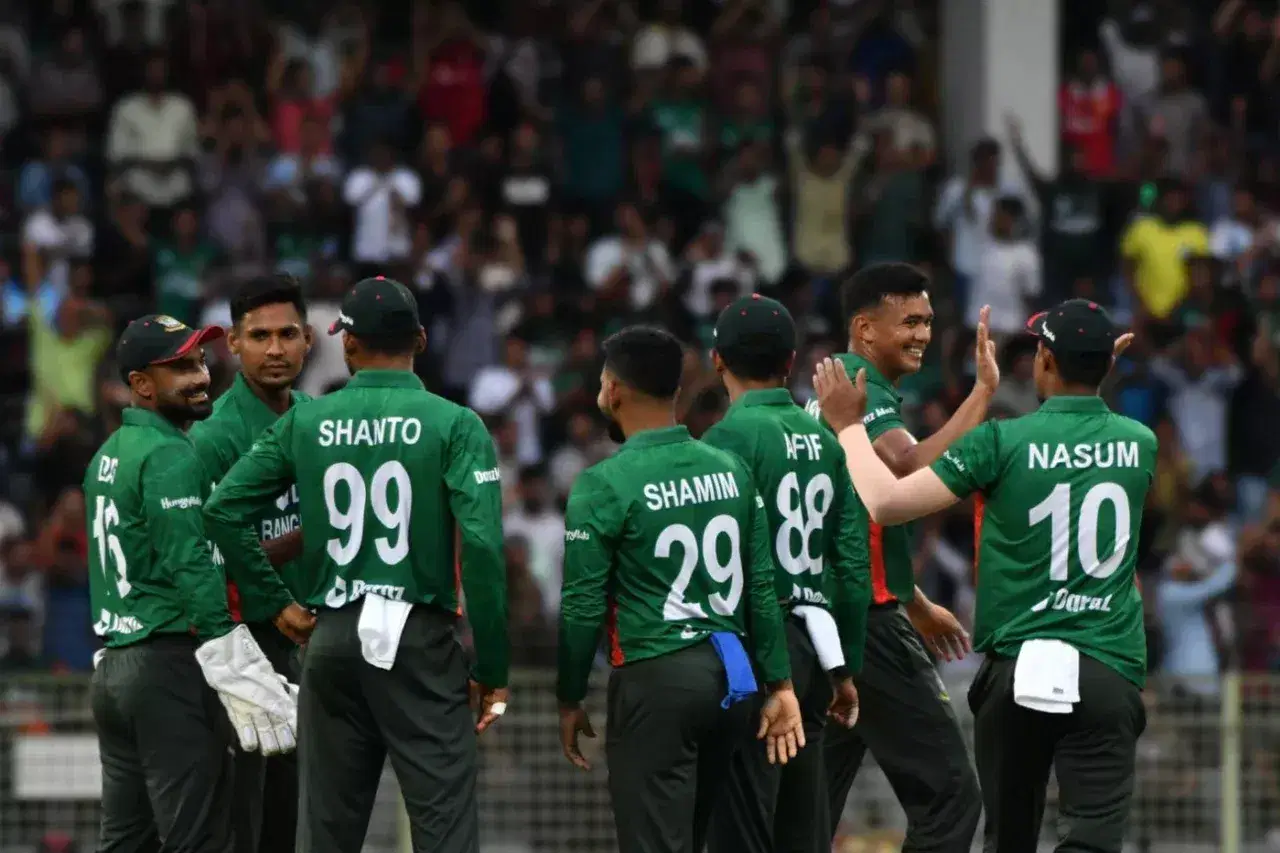 Bangladesh cricket team stands at 10th position with 426 matches played till now. Bangladesh players have collectively smashed 973+ sixes so far. Bangladesh's legendary batsman Tamim Iqbal has contributed the most with 103 sixes in ODI cricket. Bangladesh have appeared six times in the ICC Cricket World Cup since 1999. The 1997 ICC Trophy (World Cup Qualifier) is the only trophy earned by the team in ODI format. Bangladesh have played in the finals of 2018 Asia Cup, which is considered one of their best performances.
9. Zimbabwe – (1303+ sixes) :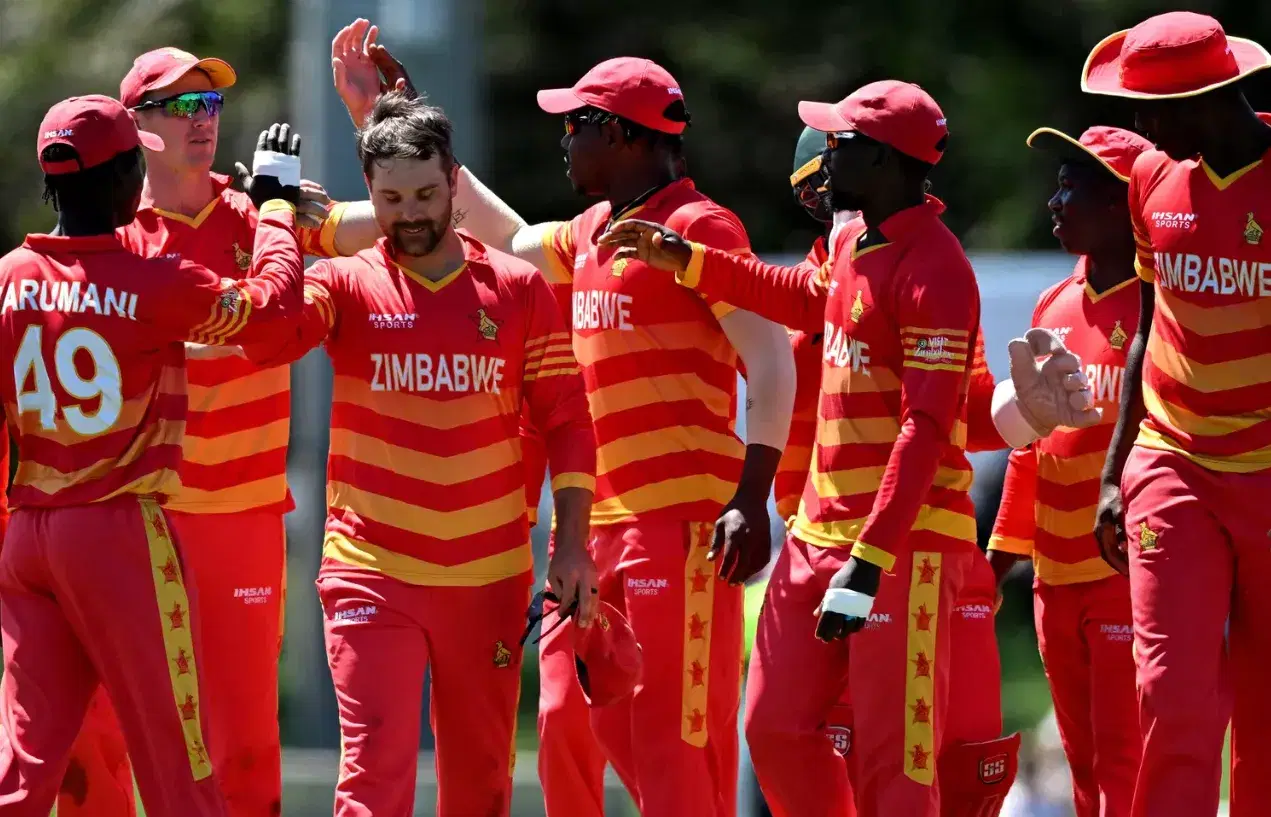 Zimbabwe, now a lower-ranked side, used to be a good team in the 50-overs format of the game. They made their ODI cricket debut back in Cricket World Cup 1983. So far they have played a total of 566 matches in one-day internationals and have managed to send the ball out of the boundary rope 1303+ times collectively amongst 154 players used. Former Zimbabwe captain Brendan Taylor has contributed the most for his team with 106 sixes.
8. Sri Lanka – (1805+ sixes) :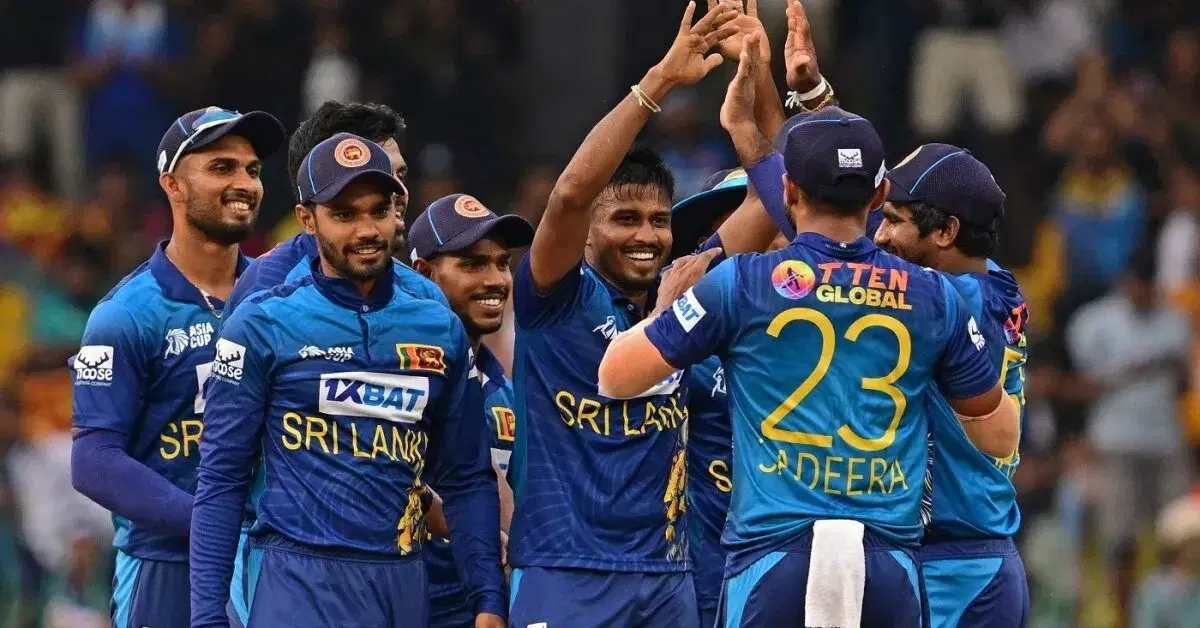 The 1996 ICC Cricket World Cup champions, Sri Lanka have produced many cricketing legends. Once a dominating side, have struggled since the transition period in last few years. They have so far played 900 ODIs and managed to hit 1806+ sixes collectively in their history of ODI cricket.
Former Sri Lankan captain Sanath Jayasuriya has hit the most sixes for Sri Lanka with 268 shots to his name. The second in the list is Aravinda de Silva, who managed to send the ball out of the boundary rope 102+ times. The distinction between Jayasuriya and de Silva, speaks a volume about the legendary Sri Lankan cricketer and his ability of striking the ball hard.
7. South Africa- (1969 sixes) :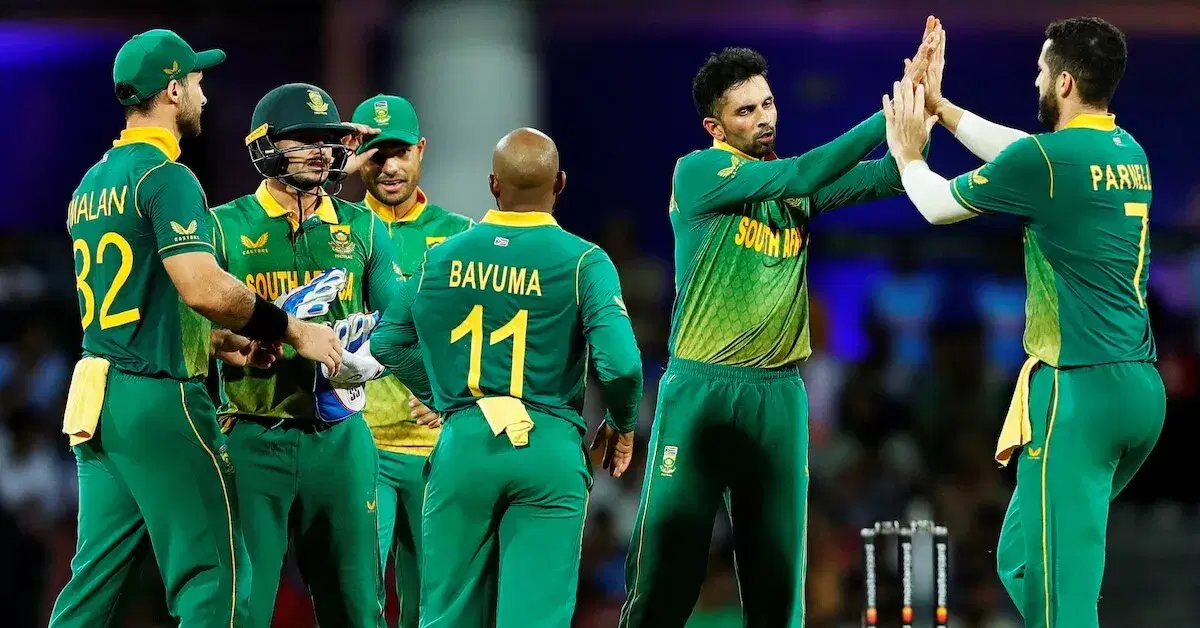 South Africa, one of the powerhouses in ODI cricket, are yet to win an ICC event. South Africa have so far played 661 matches and have smashed 1969 sixes collectively.
Mr. 360, AB de Villiers has smashed the most (200) sixes for South Africa in ODIs, while the likes of Jacques Kallis, Herschelle Gibbs, David Miller and Quinton de Kock have contributed over 100 individually.
6. England- (2057+ sixes) :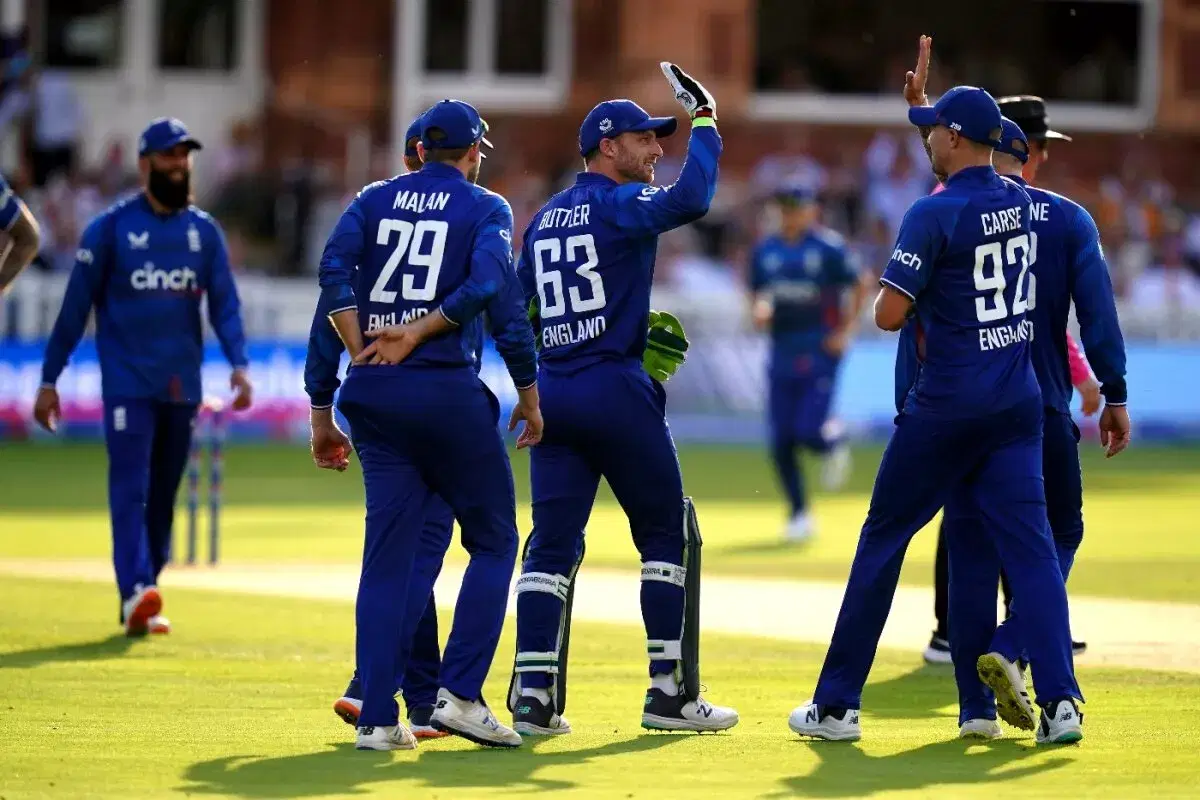 England, who won their first ever ODI Cricket World Cup in 2019, have played 788 matches in the format so far. They have collectively smashed 2057+ sixes in the history of this format.
Former captain Eoin Morgan (202) and current captain Jos Buttler (165) are the only England batsmen who have hit over 100 sixes for their country. All-rounder Ben Stokes is the next closest with 98 shots over the boundary rope to his name.
5. New Zealand- (2413+ sixes):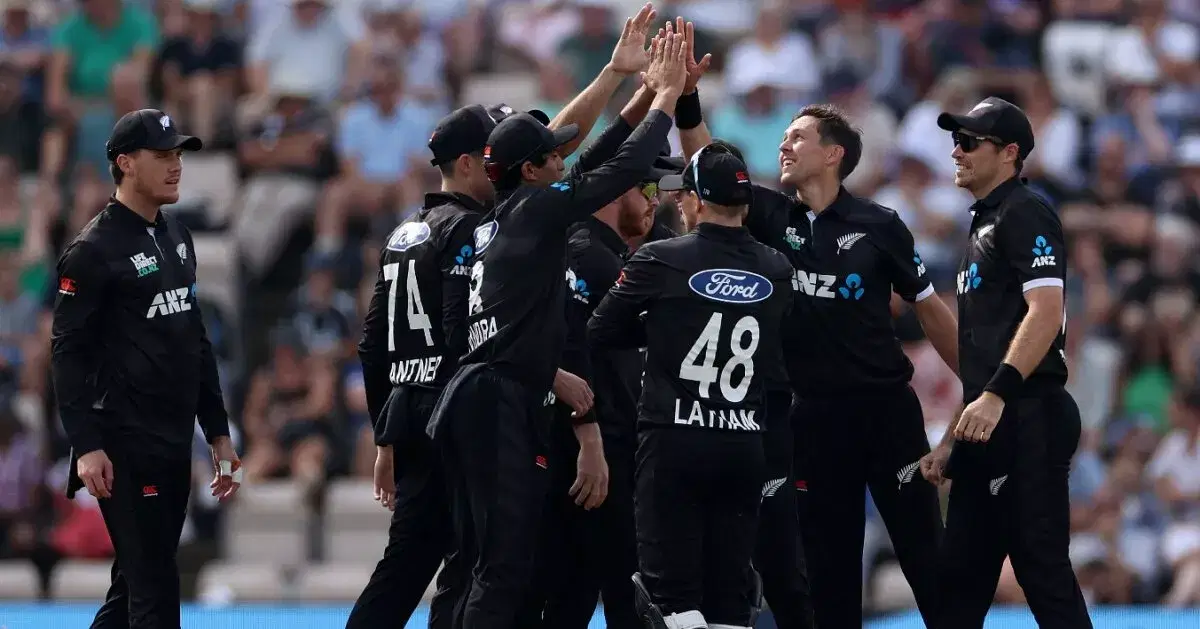 New Zealand, the runners-up of last two editions of ICC Cricket World Cup in 2015 and 2019, have so far played 814 ODIs. They have collectively smashed 2413+ sixes in the format so far.
Former Kiwi skipper Brendon McCullum has smashed the most sixes for the nation with 200 shots under his name. While next stands Martin Guptill, who has sent the ball 187 times over the rope in ODIs. Chris Cairns (151) and Ross Taylor (147) are the other two cricketers from New Zealand who have hit over 100 sixes.
4. Australia- (2495+ sixes):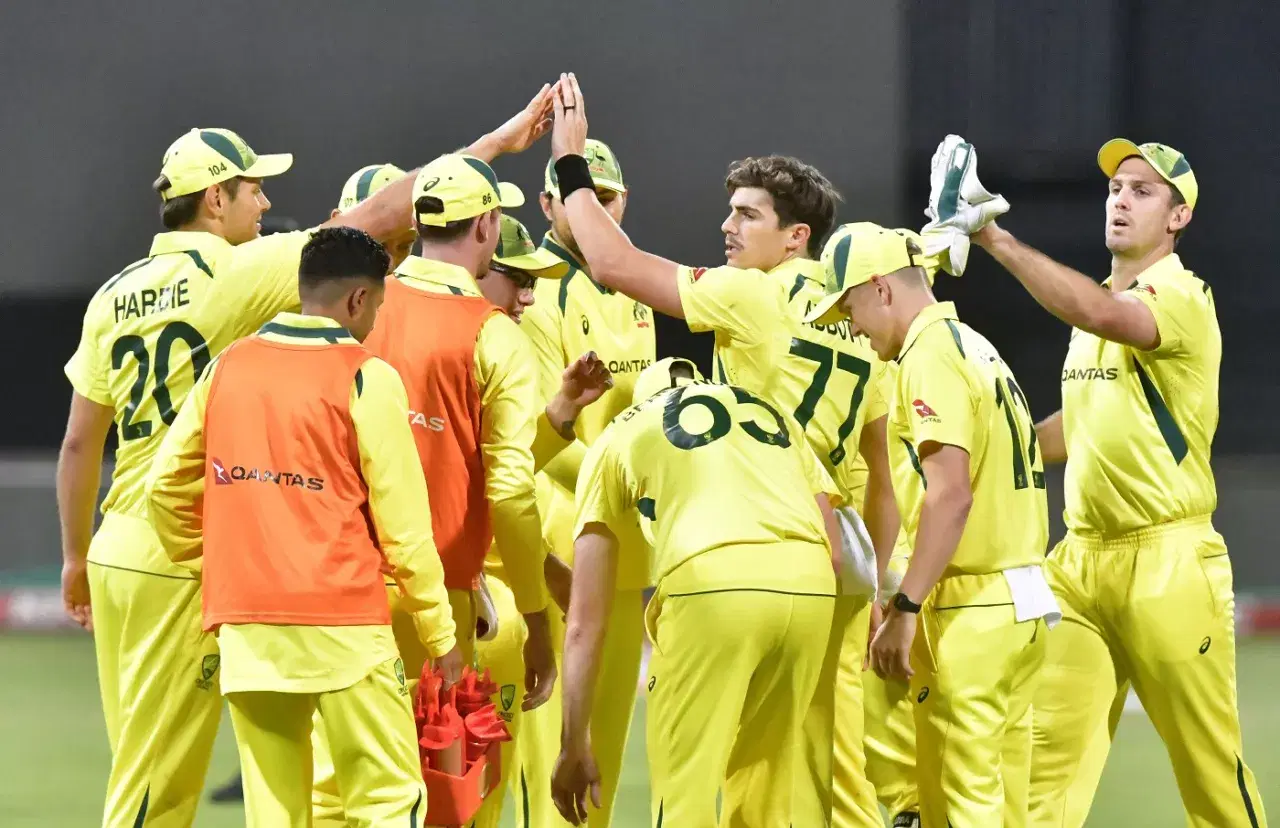 The five-time World Cup champions, Australia, are one of the most successful teams in ODI cricket. They have won the World Cup in 1987, 1999, 2003, 2007, and 2015. So far, they have played 989 matches and smashed 2495+ sixes collectively.
Australia's former captain Ricky Ponting leads the chart among Australian batsmen with most sixes. Ponting had hit 159 sixes in his career of 374 ODIs. Adam Gilchrist (148), Shane Watson (131), Aaron Finch (129), Glenn Maxwell (128), David Warner (106) and Andrew Symonds (103) have scored over 100 sixes for Australia in ODIs.
3. Pakistan- (2575+ sixes) :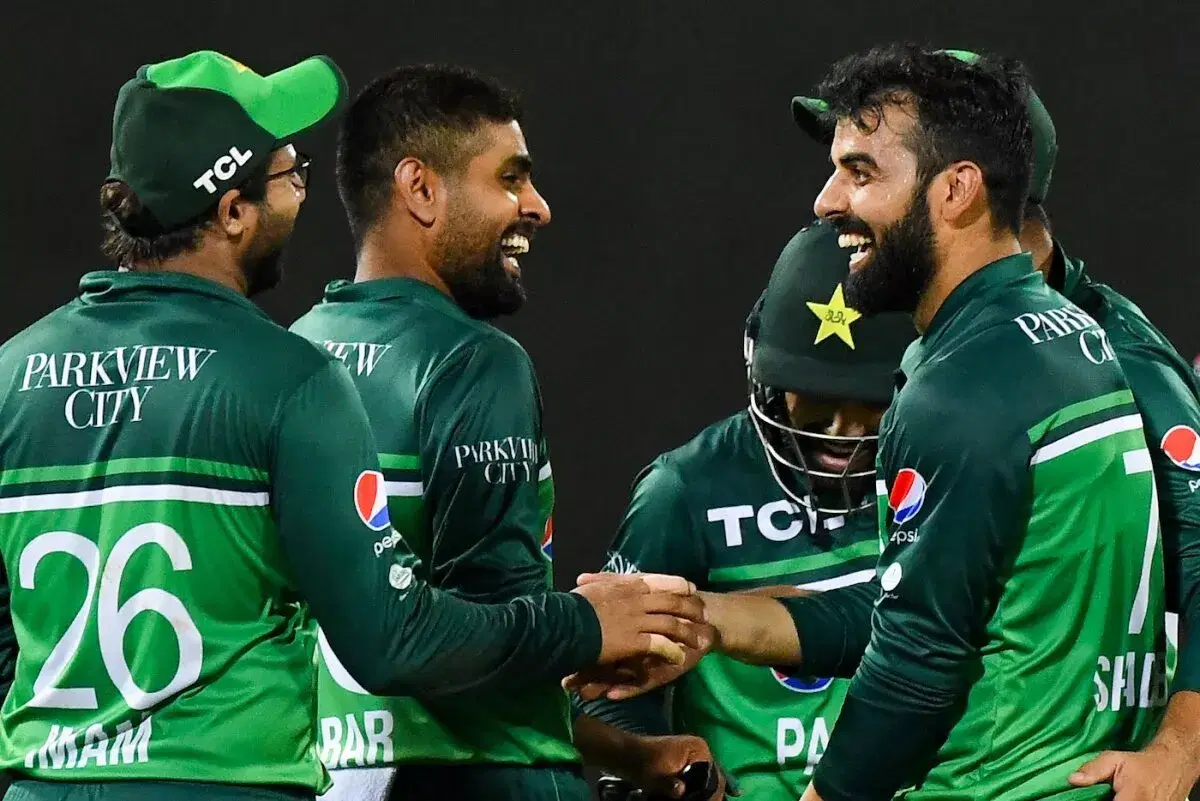 Pakistan, the winners of ICC Cricket World Cup in 1992 and ICC Champions Trophy in 2017, have played 964 ODI matches so far. They have collectively hit 2575+ sixes in the format.
Majorly known for their bowling attack, Pakistan also had some hard-hitters in the ranks of their batters. Former Pakistan all-rounder Shahid Afridi, who hit 349 sixes for Pakistan, also holds the record for hitting most sixes in ODI cricket (351 – 1 for Asia XI and 1 for World XI).
Next on the list is Inzamam Ul Haq, who had smashed 143 sixes for Pakistan. Followed by Abdul Razzaq (124), Wasim Akram (121+), Shoaib Malik (113) and Mohammad Hafeez (110). Among the current active cricketers, Babar Azam has hit most sixes for Pakistan (56).
2. West Indies- (2953+ sixes) :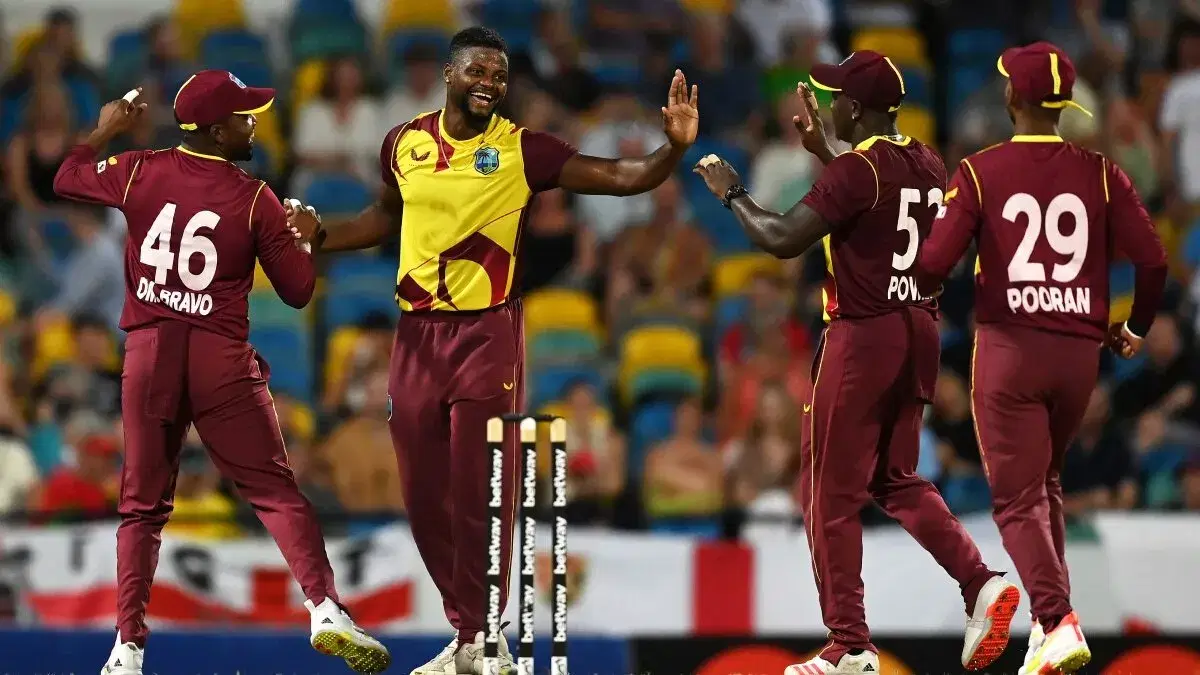 The Windies team are second in the ODI world rankings with most number of sixes. West Indies team have so far played 867 matches and smashed 2953+ sixes collectively. Chris Gayle has smashed 331 sixes (1 for World XI) and is the 2nd highest player with most sixes.
Chris Gayle has contributed the most with 330 sixes to his name. Followed by Kieron Pollard (135), Brian Lara (133), Sir Viv Richards (126+), Marlon Samuels (118).
1. India- (3037+ sixes) :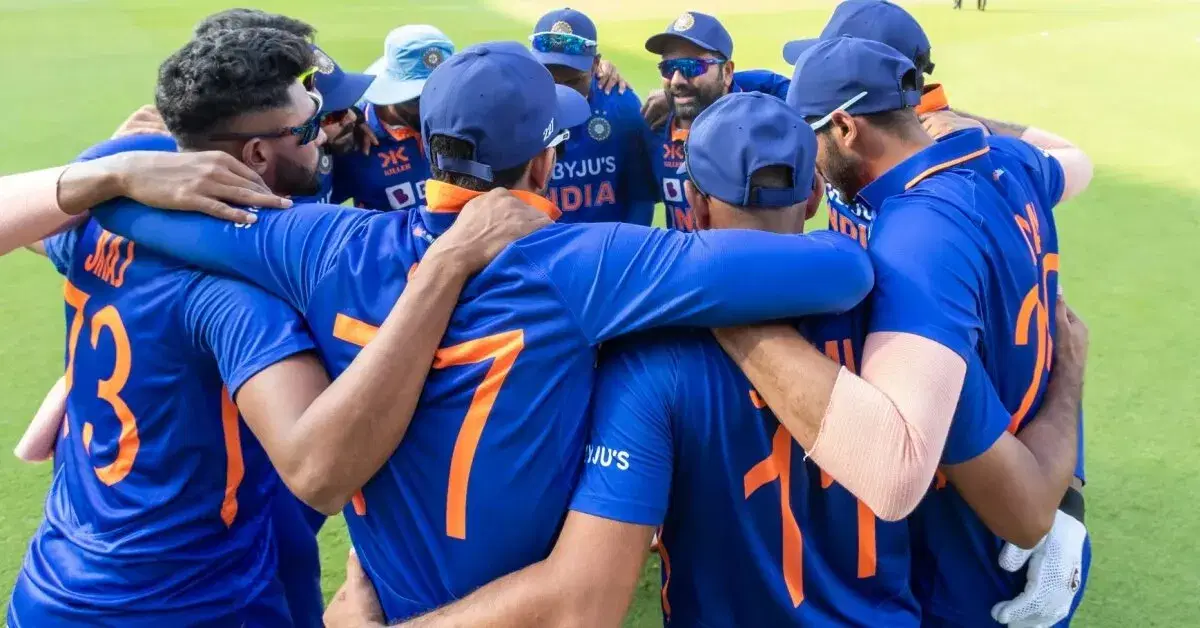 India stand tall in this list of teams with most sixes in ODI cricket. India are the only team to have smashed over 3000 sixes in ODI cricket. Indian cricketers have collectively hit 3037+ sixes so far in the 50-over format of the game.
Rohit Sharma (303) has smashed most sixes for India in ODIs. Followed by MS Dhoni (222), Sachin Tendulkar (195), Sourav Ganguly (189), Yuvraj Singh (153), Virat Kohli (142), Virender Sehwag (131) and Suresh Raina (120).
(All stats updated till 16th October 2023)
For more updates, follow Khel Now Cricket on Facebook, Twitter, Instagram, Youtube; download the Khel Now Android App or IOS App and join our community on Whatsapp & Telegram.