The aerial abilities of these footballers are widely regarded to be the most superior in the game.
As football is becoming more possession oriented in recent years, heading is turning into a dying art. Very few teams in the world prefer an aerial or more direct approach to their play. However, headers still remain an integral part of the game. They are a very effective tool in the arsenal of those who know are capable of mastering it.
Heading a ball in a correct manner so that it benefits your team isn't an easy task. It requires having an understanding of several factors. Timing, elevation and coordination are some of the important aspects needed to head a ball and very few players are able to learn in an optimal manner. Considering all of it, let's take a look at the five best headers of the ball in the world.
5. Edinson Cavani
The Manchester United striker is one of the very few traditional strikers left in modern football. An old-fashioned No. 9 is capable of commanding the opponent's penalty box. He also has the ability to score even from small chances and the Uruguayan fits the bill perfectly.
Being at 6 ft. tall, heading is one of the main attributes of the 34-year-old's gameplay. He has displayed his aerial dominance over the years for all of the clubs he has played in and scored many goals. The Uruguayan is one of the best strikers of his generation and has a sensational goalscoring record. He can also be the key to Ralf Rangnick's system at Manchester United.
4. Zlatan Ibrahimovic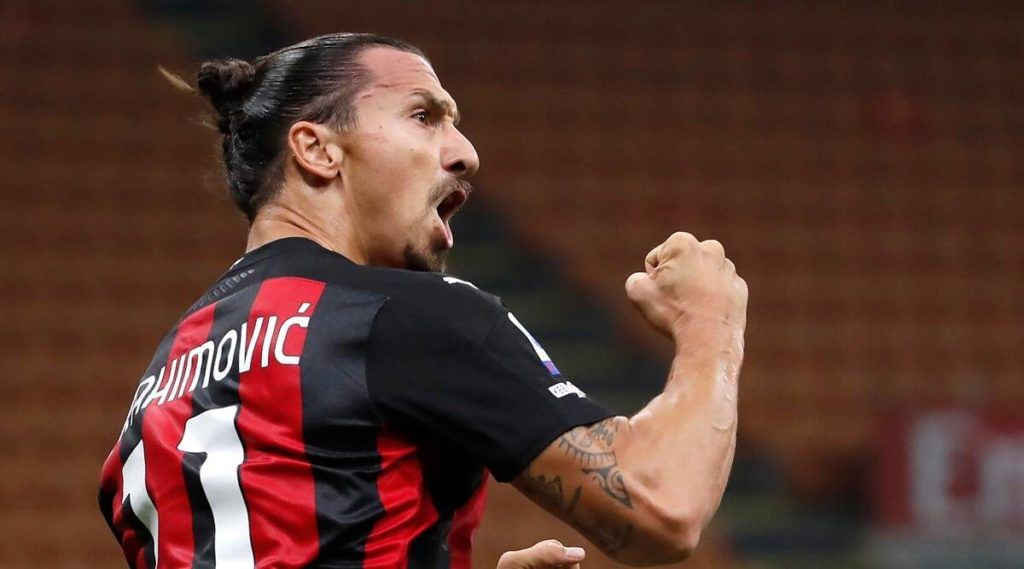 One of the biggest stars of his generation, Zlatan Ibrahimovic is famous for his unorthodox attitude and his spectacular goals. The Swedish footballer has made a habit of scoring goals via scissor kicks, bicycle kicks, striking volleys and in other unconventional ways along with memorable headers.
The AC Milan striker has scored over 400 goals in his career. Out of those, many of them have come via headers, an impressive number for any center forward of any era.
3. Olivier Giroud
The Frenchman is not a striker who scores a lot of goals but his frame and his ability to play intricate passes makes him a great target man. Standing at 6 ft 3 in, the AC Milan ace is a powerful footballer and has an incredible heading ability.
The 35-year-old has had successful spells at clubs like Arsenal and Chelsea, whose main focus is playing sophisticated football. Giroud has scored more than 200 career goals. Out of those, many have come via headers, which showcases his impressive skills in the air.
2. Sergio Ramos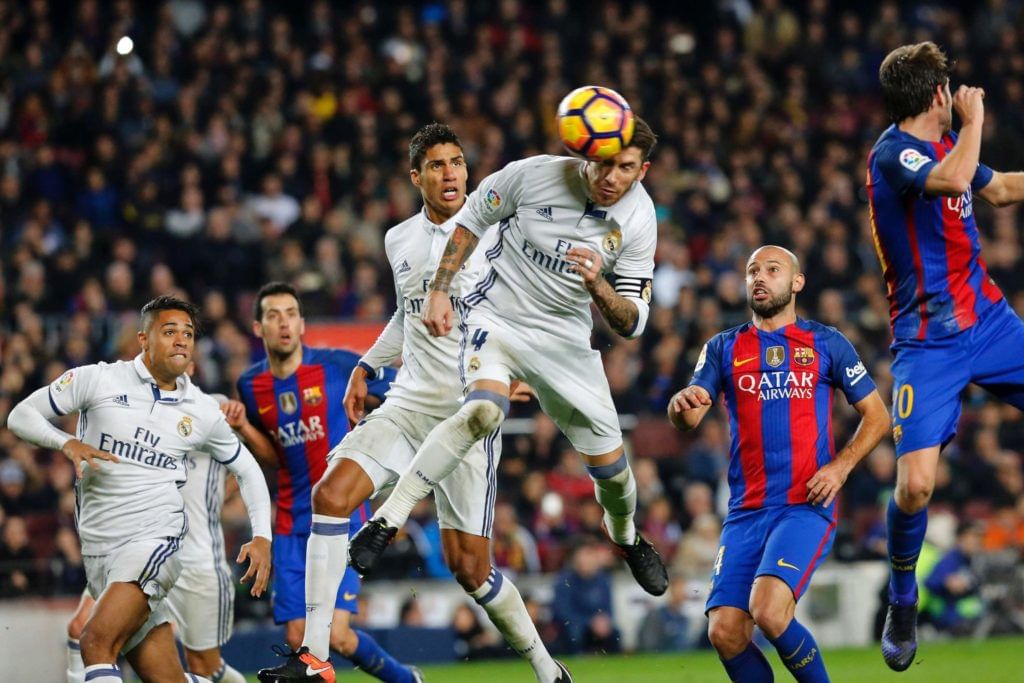 Despite being one of the best players of all-time in his position, The Spanish defender has a knack for scoring and has netted many important goals over the years. Sergio Ramos relishes the opportunity to be in front of the goal and is an important member when it comes to set pieces.
The Spaniard has a great leap on him and hence it allows him to time his headers to perfection, making him a threat in the opponent's penalty area and an asset for the team. The defender has scored over 100 goals for Real Madrid, many of which came through headers.
1. Cristiano Ronaldo
The Portuguese star is one of the best headers of the ball, not only of his generation but of all-time. The Manchester United star has scored over 800 goals in his career and is the leading scorer in men's international football and is showing no signs of slowing down.
Ronaldo's talent in the air is unparalleled as his ability to leap over the defenders makes him a huge threat for the opposition to handle. The Portugal captain has improved his skills in the air, especially in the latter stages of his career and has become more proficient in that area thanks to his movement and ability to lose defenders.
For more updates, follow Khel Now on Twitter, Instagram and Facebook.