These players have marked their names in football history
Football has evolved in different ways, and the advancement of new techniques in the sport has changed how football is viewed. If we go back 20 years, there were no technologies like VAR or any detector adjusted inside the ball to locate the offside judgment, and we have also seen different players being the top-scorer in the calendar year until 2010.
From there, the top-scoring chart was occupied for seven years by just two finest players, Lionel Messi and Cristiano Ronaldo, and no one has come close to owning the top-scoring list except for Lewandowski, who stayed Europe's top-scorer from 2019 to 2021. And now we have a fresh youngster who concluded the 2022 season as Europe's best scorer with 56 goals.
However, Lionel Messi holds the record for most goals in a calendar year, with 91 in 2012. This record is improbable to be challenged, and no player has come close to matching it. And with this, we look at the top scorers in each calendar year since 2000.
Andriy Shevchenko – 44 goals in 2000
The Ukrainian concluded the 2000 season with 44 goals and was one of AC Milan's most productive goal scorers, helping the team win its sixth Champions League in 2002-03.
Raul – 46 goals in 2001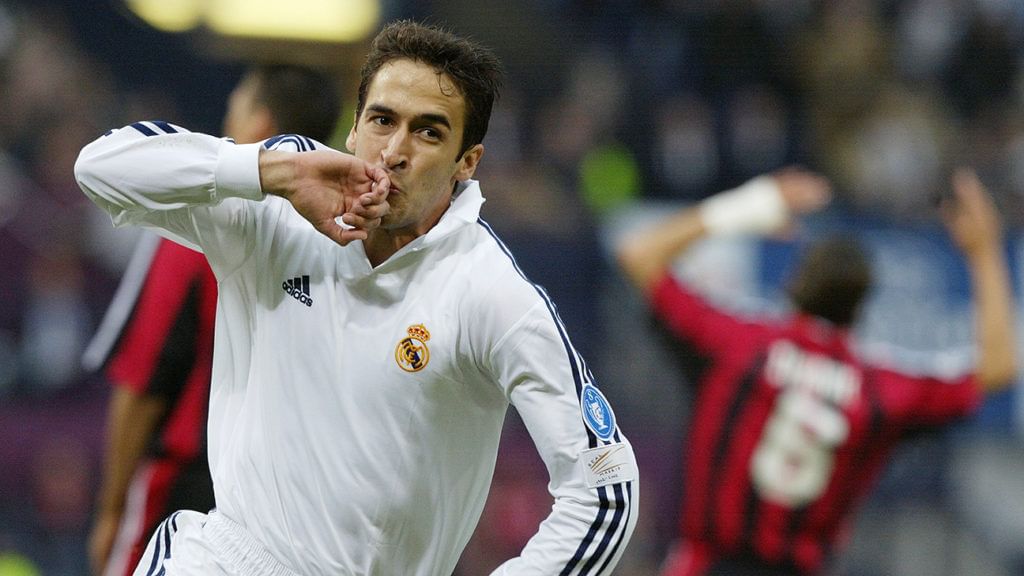 The Real Madrid hero engraved his name in their folklore and became the club's all-time leading scorer until he was surpassed by Cristiano Ronaldo. The Spanish player had a fantastic season in 2001, scoring 46 goals in a calendar year.
Rudd van Nisterlrooy – 36 goals in 2002
The Ditch striker brokethrough at PSV Eindhoven saw him dominate Europe for two years, scoring 36 goals in 2002, which drew the attention of numerous big European teams.
Rudd van Nisterlrooy – 48 goals in 2003
He repeated the feat in 2003, although this time he hit more goals, with 48 at Manchester United.
Thierry Henry – 46 goals in 2004
A young Henry was a threat for Arsenal, starting on the left side and then moving to forward. Henry's goalscoring escapades saw him produce 46 goals in 2004 as Arsenal went on an invincible run and won the Premier League.
Luca Toni – 37 goals in 2005
Several may not recall the prolific Palermo striker who took over as top-scorer in 2005, as Luca Toni bagged 37 goals for the Italian club in 2005, which enticed many teams as he began his career with big clubs.
David Villa – 37 goals in 2006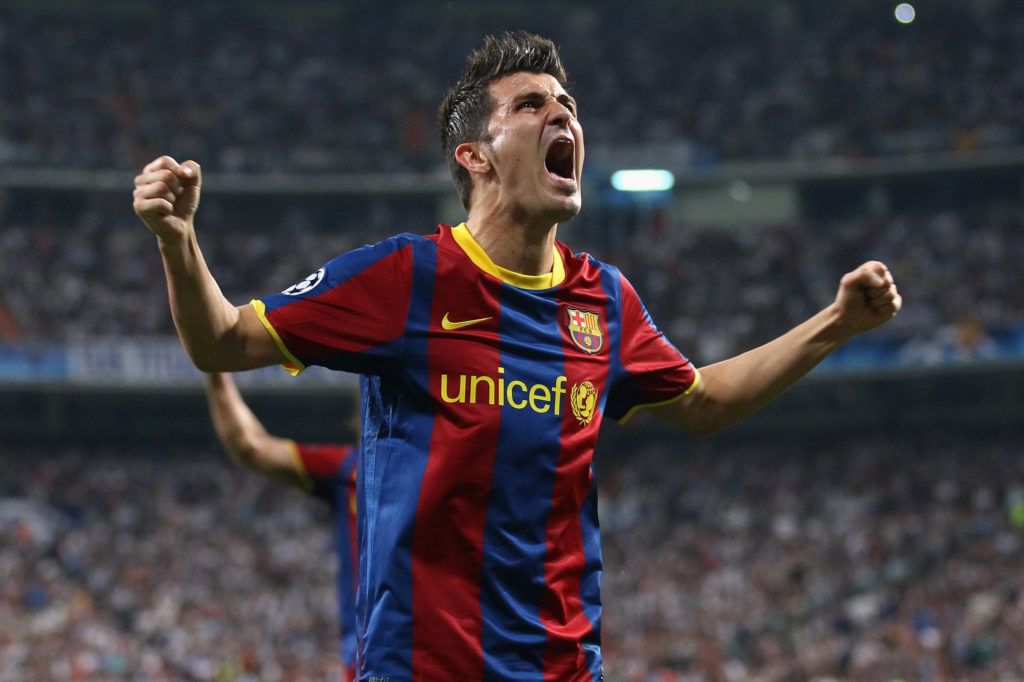 His time at Valencia proved spectacular, as he discovered his goal-scoring abilities and began on a scoring spree in 2006, collecting 37 goals in that year, prompting Barcelona to spend big money for the striker the subsequent year.
Robbie Keane – 34 goals in 2007
Keane was Tottenham's only player to win the European golden boot until Harry Kane joined him. The former Inter Milan player had a remarkable tenure with Spurs, inspiring them to the League Cup in the 2007-08 season, which remains the only trophy the North Londoners have won to date.
Samuel Eto'o – 44 goals in 2008
After joining Barcelona, Eto'o created an attacking connection with Messi and Henry, obliterating any defence and supporting each other in the forward line. In 2008, Eto'o, who featured as a striker, scored 44 goals.
Edin Dzeko – 44 goals in 2009
Dzeko's tenure at VfL Wolfsburg promised to be a goal-filled season in 2009, as the player scored 44 goals, enticing Manchester City to sign the striker the following year.
Lionel Messi scored 60 goals in 2010
From here, the era of Lionel Messi and Cristiano Ronaldo dawned, as no player from 2000 to 2009 crossed the half-century goals mark, but these two scored 50+ goals until 2016 like it was a stroll in the park, with Messi amassing 60 goals in his 2010 season.
Cristiano Ronaldo – 60 goals in 2011
Ronaldo dominated the competition and became Real Madrid's next world's greatest goalscorer after signing in 2009, scoring 60 goals in 2011.
Lionel Messi – 91 goals in 2012.
In terms of goals, Messi's 2012 year belonged to him; despite not accomplishing anything, the Argentine scored an unparalleled 91 goals, shattering Gerd Muller's record of 89.
Cristiano Ronaldo – 69 goals in 2013.
And from then, Ronaldo dominated the calendar year scoring table, remaining the top-scorer for three consecutive seasons, scoring 69 goals and winning his second Champions League with Real Madrid in 2013.
Trending World Football Articles:
Cristiano Ronaldo – 61 goals in 2014
Although he did not score as many goals in 2014, Ronaldo remained at the top of the scoring list with 61 goals in 2014.
Cristiano Ronaldo – 57 goals in 2015.
Another year as Real Madrid's leading scorer and Champions League winner, he finished the 2015 season with 57 goals.
Lionel Messi – 59 goals in 2016.
After three years of not being the top-scorer in a calendar year, Messi cemented his authority in 2016 with 59 goals.
Harry Kane – 56 goals in 2017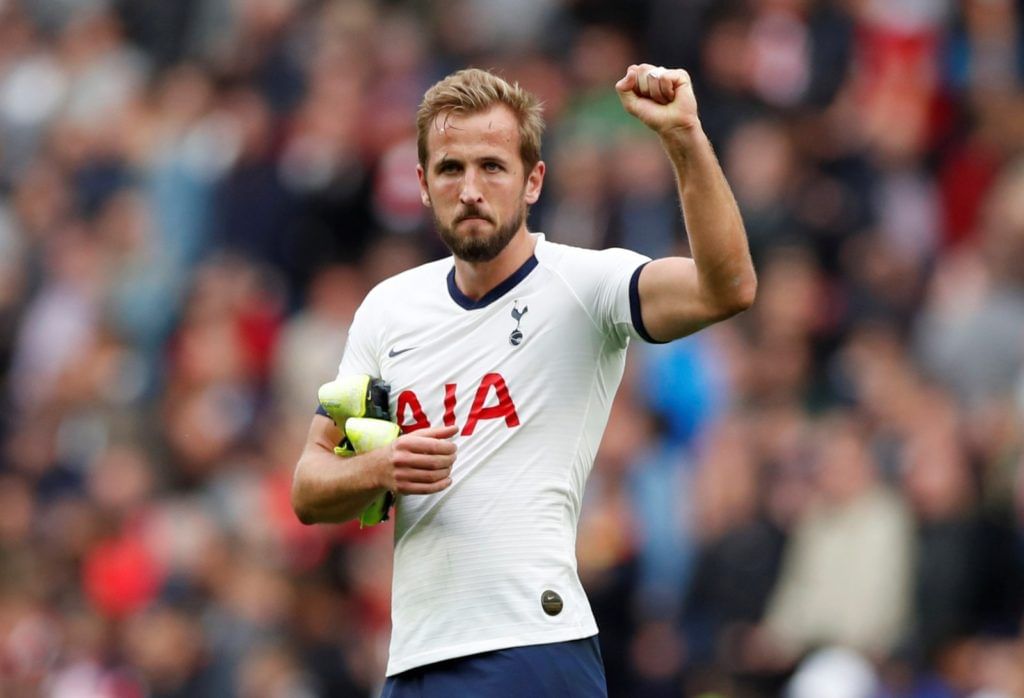 After Robbie Keane, Harry Kane became the player with the most goals in a calendar year. The Englishman scored 56 goals in 2017 as Tottenham reached the Champions League final in the 2017-18 season.
Lionel Messi – 51 goals in 2018.
The former Barcelona player was back on the scoring list in 2018. Finishing the year with 51 goals and nearly leading Barcelona to the Champions League final before succumbing to Liverpool in the 2018-19 semi-final.
Robert Lewandowski – 54 goals in 2019
Only Ronaldo and Lewandowski have been the leading scorers in a calendar year for three seasons in a row. The Polish striker rose to prominence with his transfer to Bayern Munich. Scoring 54 goals in 2019 as the Bavarians won the Champions League in the 2019-2020 season.
Robert Lewandowski – 47 goals in 2020
He continued the next year with 47 goals in 2020, winning his second European Golden Boot.
Robert Lewandowski – 69 goals in 2021
Lewandowski broke records in the 2021 season, scoring the most league goals in that year. Beating Gerd Muller's record of 40 goals in the Bundesliga and equaling Ronaldo's record of 69 goals in a calendar year.
Kylian Mbappe – 56 goals in 2022
Mbappe was the new name with the most goals in a calendar year and topped the scoring rankings in 2022 by scoring the most goals in the World Cup and Europe. This season, the 24-year-old was at his peak.
For more updates, follow Khel Now on Facebook, Twitter, and Instagram and join our community on Telegram.