Hero Intercontinental Cup
Hero Intercontinental Cup 2023: Three key battles that can decide India-Mongolia tie
By
Uttiyo Sarkar
This is the first-ever meeting between India and Mongolia.
The Indian Football Team kicks off their 2023 Hero Intercontinental Cup campaign against Mongolia on June 9, 2023. The Blue Tigers will play their first competitive match at the refurbished Kalinga Stadium, Bhubaneswar and hope to win their second Hero Intercontinental Cup title in style.
Igor Stimac's side doesn't really have too much experience of playing against a side like Mongolia. They haven't really played Mongolia in the past decades, which means this will be a unique encounter for the Blue Tigers. Even though India are well above Mongolia in the FIFA World Rankings, they cannot take this game as a walk at the park because of everything riding on it.
The Blue Wolves could be the tournament's wild card and have the capability to make things really difficult for India if they want to. This should be a pretty enticing match with a lot of decisive key duels taking place out on the pitch. If either wants to win the game, they'll need to win the one-on-one battles and get the upper hand over the other. With that being said, let's look at the three key battles to watch in the India vs Mongolia clash.
3. Ganbayar Ganbold vs Pritam Kotal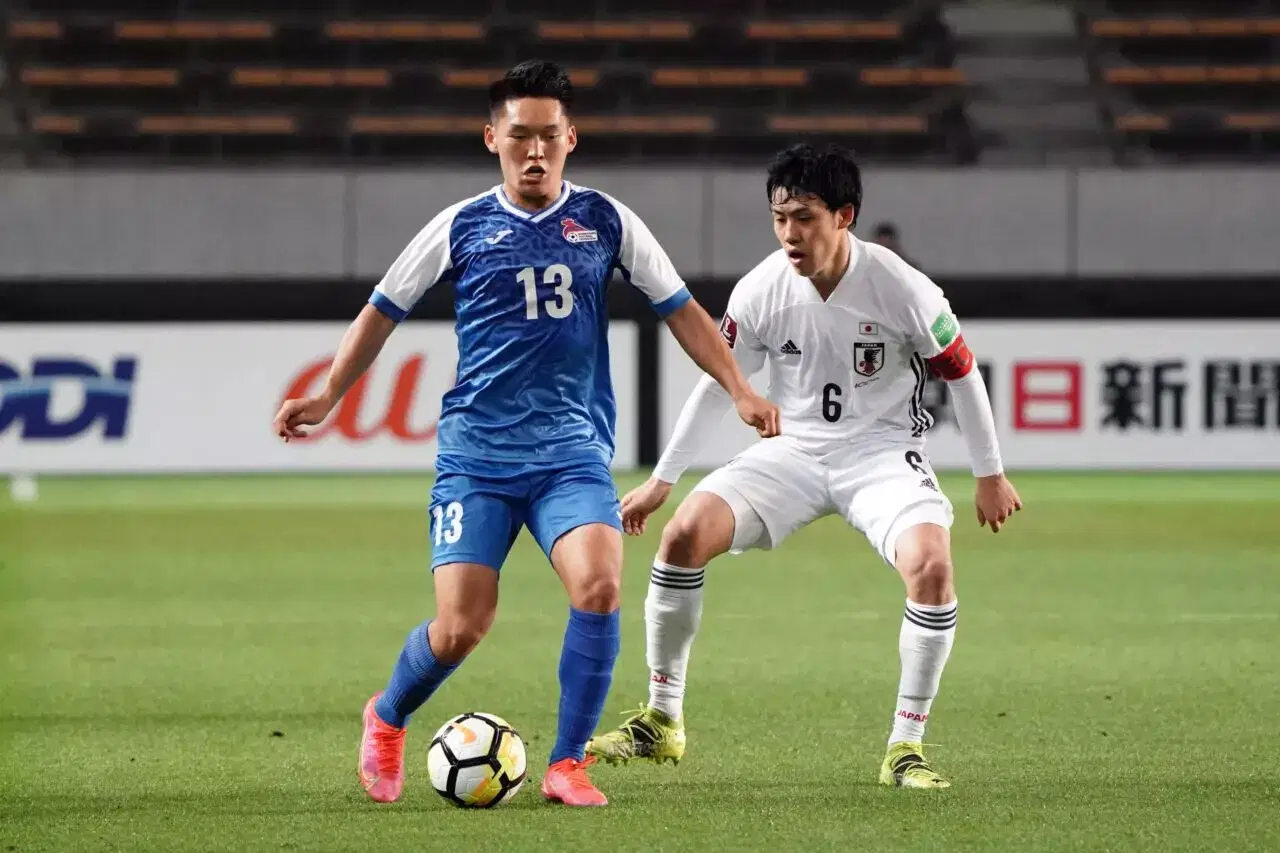 One young player from the Mongolian team to watch out for will be their exciting left-winger, Ganbayar Ganbold. The 22-year-old has developed into a striking talent on the wide areas, known for his impressive pace and ability to get past players with ease. Ganbold can get into key open areas with his clever movement and also set up big chances with his innovative style, while also possessing a solid goal-scoring tendency. However, the 22-year-old will probably face off against experienced Indian defender Pritam Kotal.
The Mohun Bagan defender is coming off an impressive season, where he proved how sturdy he can be defensively to guide the Mariners to the Indian Super League (ISL) title. Kotal will need to maintain utmost concentration and discipline to keep Ganbold quiet, while also being smart enough to not fall for his tricks. With Mongolia mostly building up their attacking moves through Ganbold, it'll be imperative for Kotal & co to neutralize his threat – which could turn this into a heated encounter.
2. Anirudh Thapa vs Tsend-Ayuush Khurelbaatar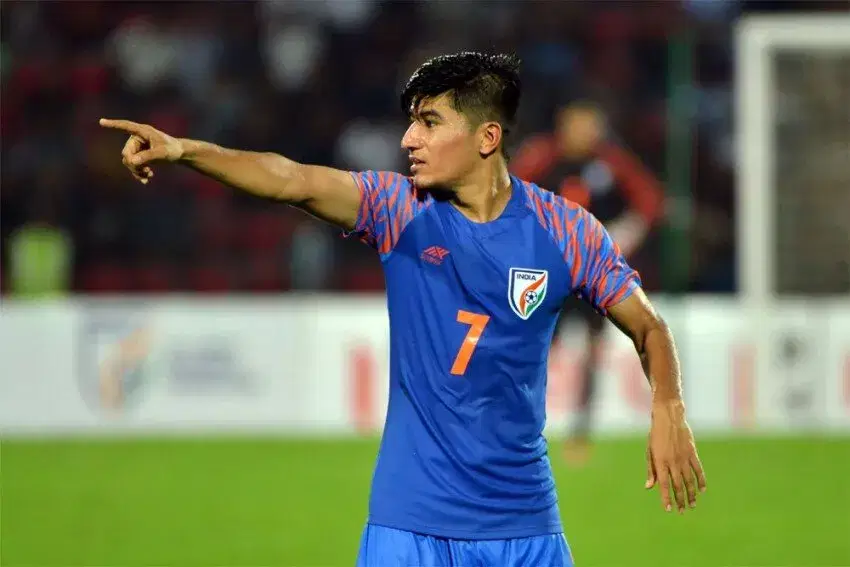 Mongolia's captain Tsend-Ayuush Khurelbaatar is the most experienced member of the squad, having played more games than anyone else in the current lot. The 33-year-old has been playing for the Blue Wolves since 2007 and is a highly experienced, hard-working customer. That's probably why it'll be enticing to see how the 33-year-old deals with a much younger midfield core of India. He'll probably have his eyes set on keeping Anirudh Thapa quiet, knowing the midfielder's incisiveness and ability to conjure something special.
Thapa is known for his smart off-the-ball movement, distribution ability and creativity – but he'll need to be extra sneaky to fool the experienced Khurelbaatar. This interesting duel between the two energetic midfielders where they try to outwit one another should be fascinating to watch – as Thapa will probably have to pull off special things out of his locker to dominate the Mongolian midfield.
1. Lallianzuala Chhangte vs Bilguun Ganbold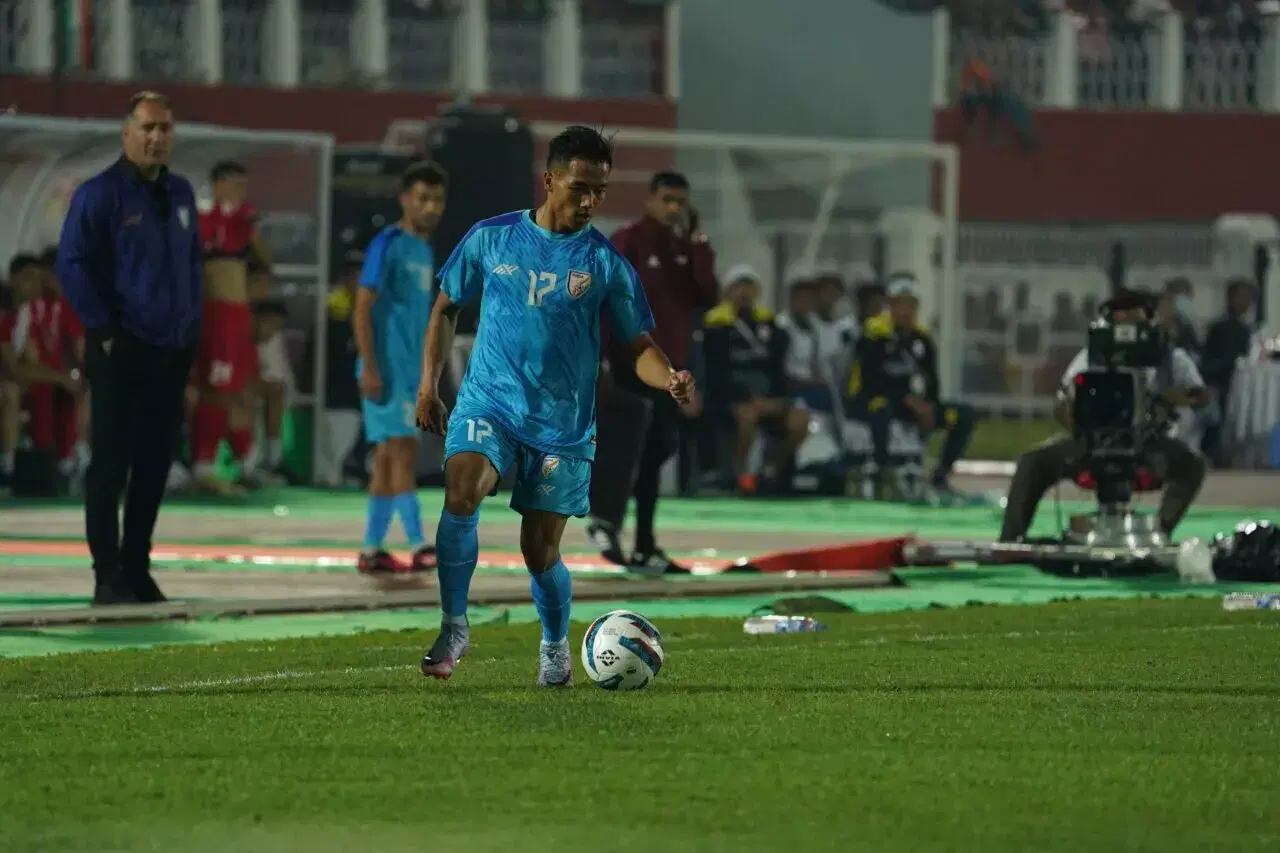 Lallianzuala Chhangte will be gunning to emulate his impressive form from the 2022-23 ISL season with Mumbai City to the Indian team. He seemed to take his game to the next level last season, contributing 27 goals in 32 appearances for the Islanders. Chhangte has a big chance at ramping up his international numbers in the Hero Intercontinental Cup, starting with the Mongolia game. He's likely to come up against an old, wily customer in Bilguun Ganbold on the right wing. The 32-year-old Mongolian left-back has been a part of the national team for the last decade and for Mongolia's top-division club Erchim since 2012.
Ganbold is a rugged defender who will aim to use his experience to his advantage against the dangerous Chhangte. He'll probably look to neutralize the Indian star's freedom by marking him strongly and trying to hassle him with aggressive challenges. Lallianzuala Chhangte needs to maintain his composure and think out of the box with his attacking work. That means looking to use his speed to his advantage to surge past the defender and being more decisive with his final product to get among the goals.
For more updates, follow Khel Now on Facebook, Twitter, Instagram, Youtube and join our community on Telegram.
posted in :