Indian Football Team
Is Naorem Mahesh Singh currently India's best winger?
(Courtesy : AIFF/Khel Now)
Naorem Mahesh Singh has made headlines with his recent performances.
After embarking on a historic run of going 11 games unbeaten, the Indian national team have met a slight bump on the road, as they have faced defeats in some of their last few games. The Blue Tigers lost both their games in the King's Cup, and have also been defeated in their recent Merdeka Cup tie against Malaysia.
Despite the last three games of the national team (senior) not being at par with their potential, the Blues have somewhat unearthed an exceptional talent in the recent few games – Naorem Mahesh Singh.
The winger has recently fallen under the limelight, courtesy of his exceptional performances both for club and country, and is now being subjected to the debate of being India's best winger at the moment.
So today, we try to form a basis to provide a suitable conclusion to this raging debate.
Mahesh's national team journey
By virtue of a great run of form in the 2022-23 ISL season, Mahesh was included in the list of reserves for the Tri Nation tournament on the 14th of March, 2023. Five days later, he was called up to the Indian senior camp for the first time, in place of Sivasakthi Narayanan, who withdrew due to an injury.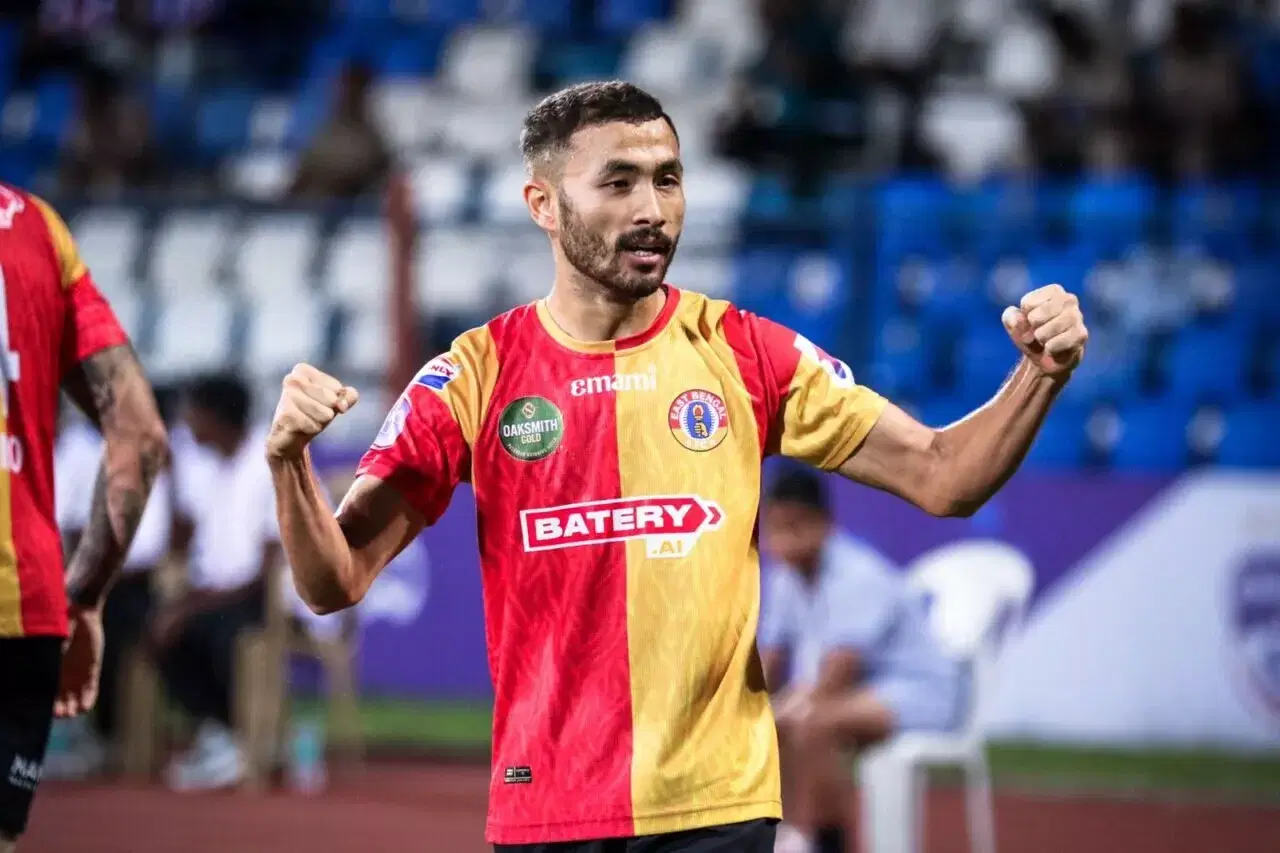 Mahesh was quick in making an impression in front of Igor Stimac, and came off the bench in both their games in the tournament.
From there on, he has become a household name in India's squad, and has also earned a regular place in the starting XI.
With the setting of the new season, Mahesh seems to be in the form of his life, as his performances are getting better with each passing day. The lad has scored twice in India's last three games!
An incredible force of nature
Naorem Mahesh Singh puts in his maximum effort on the pitch, and helps the team in either segments of play. Defensively speaking, Mahesh is sincere with his back-tracking, and can provide a lot of support to the full-backs in attending to their defensive duties.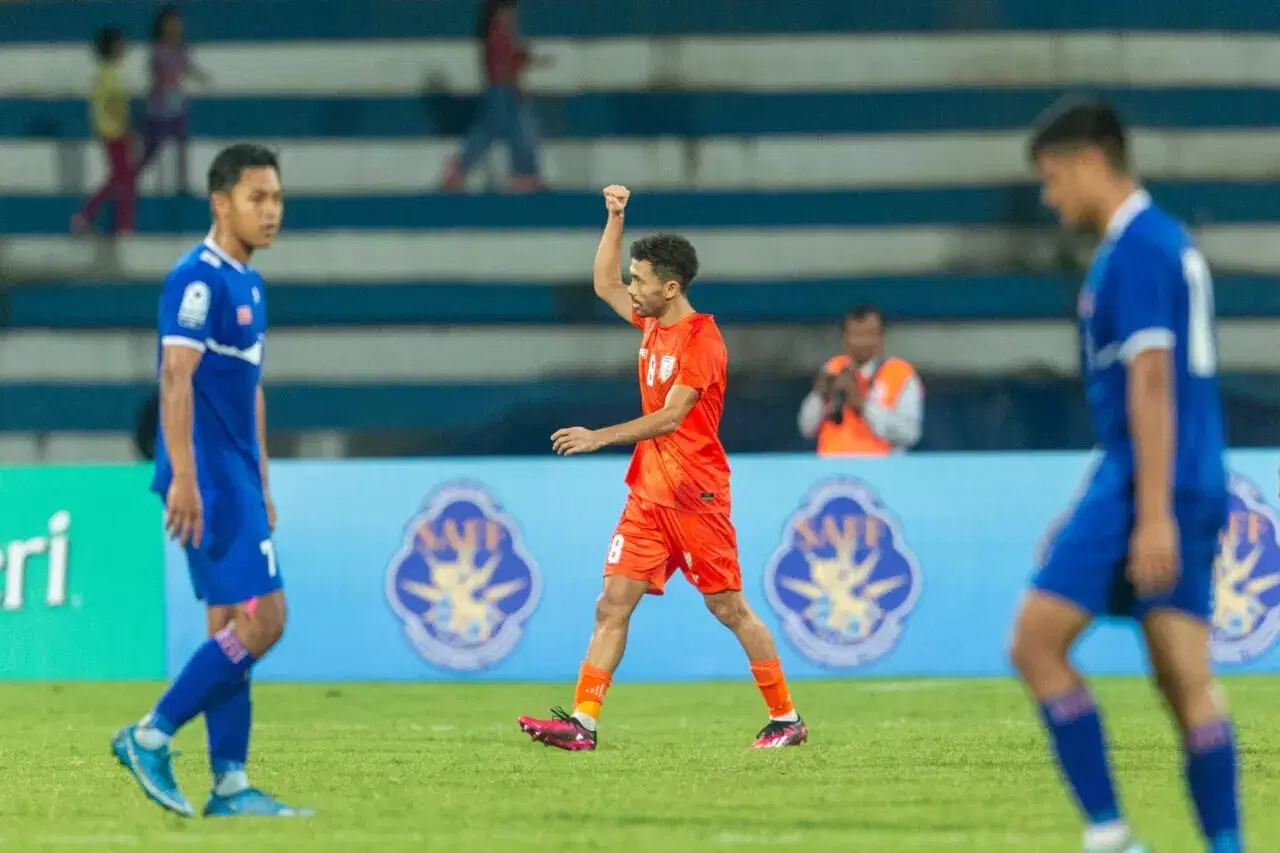 Not only that, he is also great in winning ground duels, and was successful in winning 65% of the same last season. His high pressing as well as tackling, act as an icing on the cake.
Having listed out such impressive attributes, one may misjudge Mahesh into being a defensive entity, which is quite an inaccurate assumption, considering the lethal attacking abilities he holds.
The 24-year-old possesses great understanding of the game which, complimented with his crisp passing and outstanding vision, facilitates India's attacking plays to a great extent.
Some more attributes which Mahesh stores in his inventory include his smooth dribbling, swift tenacity as well as some great shooting abilities.
All in all, Mahesh comprises all the attributes that a coach would want his winger to have, and it is no wonder that Igor Stimac ranks him so highly in his pecking order.
Flaws tempering with his play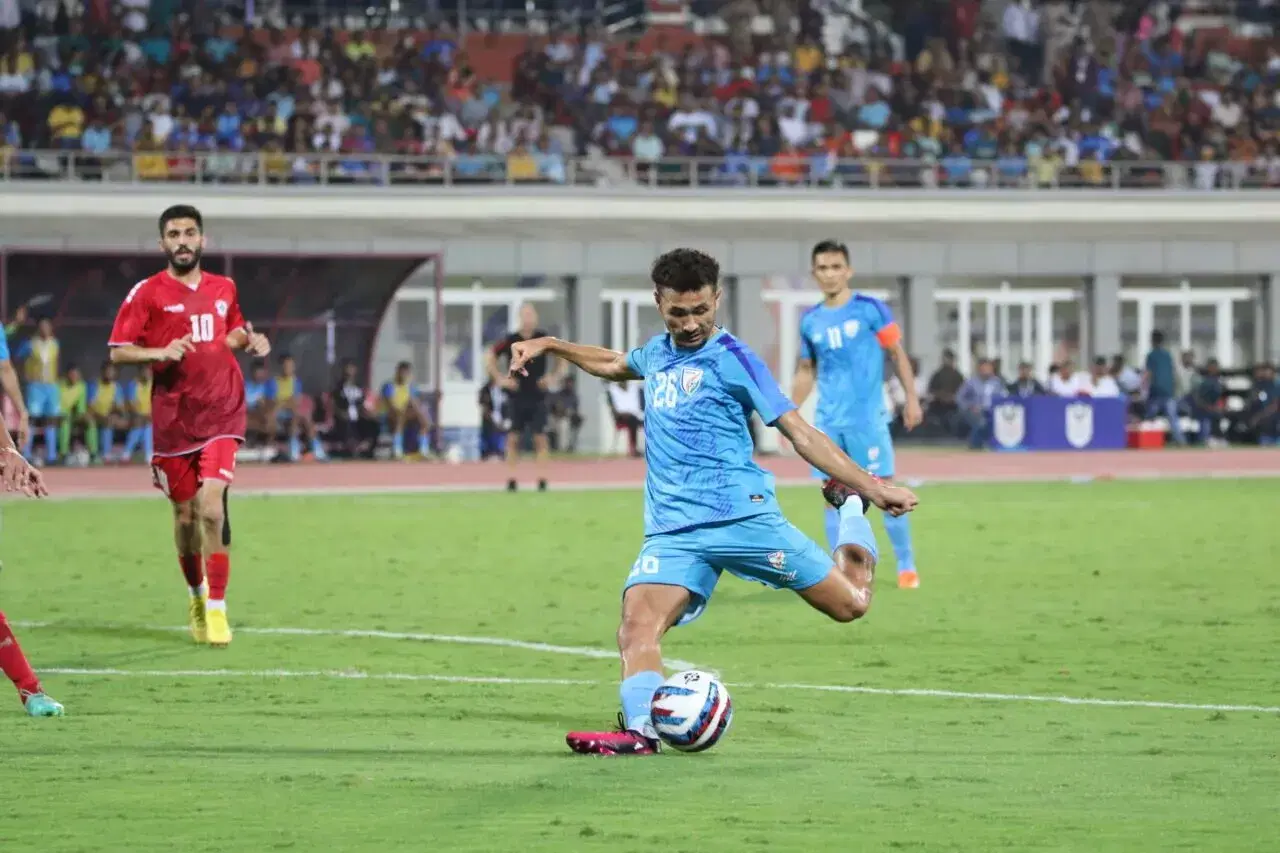 Despite the positives listed above, we shouldn't forget that Mahesh still needs to add some elements to his game, which are currently restricting the player from reaching his full potential.
Arguably the biggest critical point raised against Mahesh, is that the winger needs to be a bit more mature in crucial areas of decision-making, and should build the understanding of what will be best for the team in a given situation.
Reading the situations well and acting accordingly is something which comes with experience, and is only bound to happen with more and more game-time.
Also, Mahesh has a dull physical presence, and often seems to struggle in going toe to toe against sturdy defenders. His aerial abilities also demand improvement, and can add a lot more volatility to his game.
Conclusion
Naorem Mahesh Singh is undoubtedly a talent who has the potential to reap benefits for India in future. The winger has already proved his worth with the national team, and has shown that he can make a difference for the Blues.
However, the 24-year-old needs to work on some crucial aspects of his game, if he needs to get himself the status of being India's best winger.
Once some of his weaknesses are worked upon, Mahesh will truly have a crack at world class defenders, and can benefit India unequivocally.
For more updates, follow Khel Now on Facebook, Twitter, Instagram, Youtube; download the Khel Now Android App or IOS App and join our community on Whatsapp & Telegram.