The Islanders will look to salvage a below-average season at the AFC Champions League.
Mumbai City finished the ISL 2021/22 season on an unexpected low as they failed to even qualify for the playoffs. In a season marred by transitional difficulties and player suspensions, the Islanders could not retain their double-winning form. In doing so, their promising start to the season dissolved midway and left them stranded in their quest to defend the league and cup titles. However, the recruitment of Des Buckingham had another objective. And that was to fare well in the prestigious AFC Champions League. All eyes will be on how the English manager approaches this tournament as it is just around the corner.
After a dismal end to their league campaign, and a long break the players will be keen to hit the ground running. Des Buckingham will also hope for some much-needed consistency from his players as they have had quite some time to work on their tactics and basics. With the season starting in less than a week, Khel Now takes a look at the top five players to watch out for Mumbai City in ACL 2022.
5. Igor Angulo (Striker)
The Spaniard did reach double figures in goals scored for the Islanders but was suppressed by teams way too often. Despite his subdued form, Angulo remains Mumbai City FC's best attacker as can still pop up with his half-space runs and predatory instincts. His finishing skills and linkup play will be crucial to Des Buckingham's side as the teams they will face are hardly going to allow any space for offensive actions. It will also be interesting to see whether he operates from a deeper role rather than his natural position. Given his accurate one-touch passing skills, it might confuse teams and result in more goalscoring opportunities for the Islanders.
Igor Angulo scored 10 goals and notched two assists in the ISL this season. However, that is quite tame given he had 22 shots on target. He will be keen to build upon this display and there's no better stage to prove his lethality than the AFC Champions League.
4. Bipin Singh (Winger)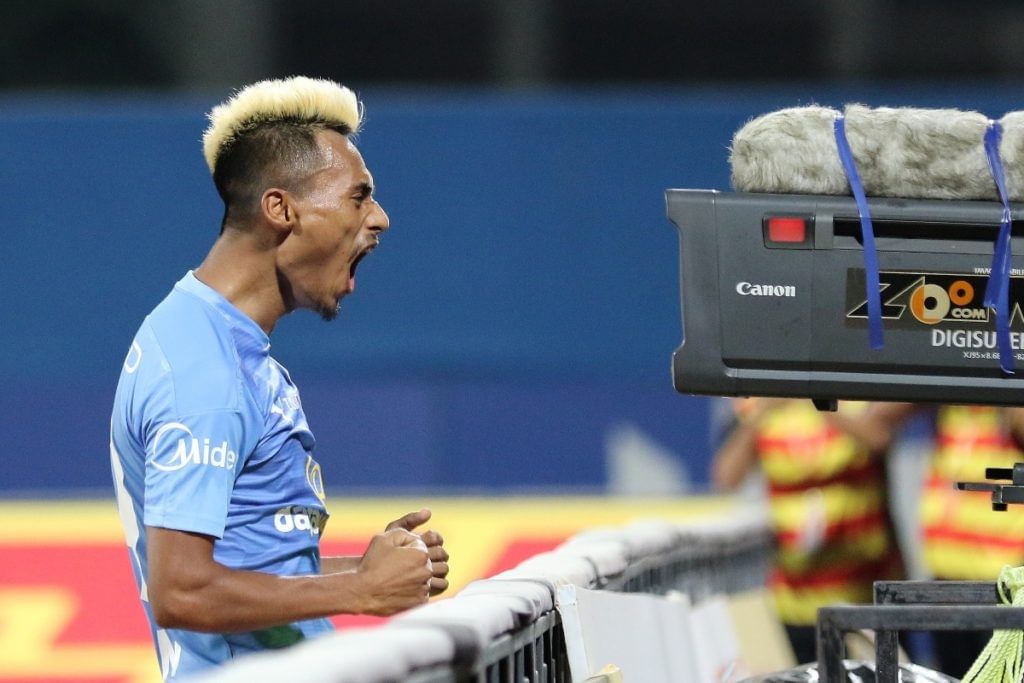 Mumbai City's versatile winger ended the league campaign as their highest Indian goalscorer with six goals to his name. None of these were final-winning or trophy-clinching goals but they were important regardless. Bipin also assumed a creator role from both wings as he accumulated three assists. Despite equalling his own tally from last season, the Islanders failed to get the most out of his contributions. However, things may yet change given the style of play of Mumbai City's group stage opponents. Possession-based attacking teams are often susceptible to lightning-fast counters through pacy, skillful wingers who can finish well. That could well be the case for the likes of Al-Shabab, Al-Jazira, and the Air Force Club of Iran.
Bipin is an extremely industrious player and his importance is not simply limited to attack. The winger often tracks back to help out the fullback in games where the flank is overcrowded. In doing so, he not only helps add numbers to the defense but also allows himself more space to attack teams. A similar example would be his goal against East Bengal SC. One can expect him to take his A-game to the ACL and prove his worth once again.
3. Ahmed Jahouh (Central Midfielder)
The fact that the midfielder missed the latter half of the season and still finished with the second-highest number of passes completed speaks volumes of his quality. Ahmed Jahouh has always been decisive with his passing as he remains Mumbai City's creator-in-chief. His laser-guided distribution saw him gather seven assists this season and complete a tremendous 1071 passes. Jahouh is also equally tasked with covering the backline and ranks second for most tackles among the Islanders with 103 challenges to his name.
Buckingham's team looks likely to field the two number sixes once again in the ACL and Jahouh will be crucial. His ability to disrupt teams' play and create chances out of thin air will be a quintessential aspect for the ISL side in the competition. After a return from injury and inclusion in the traveling squad, the experienced regista will be curious to help out his team in the best way possible.
2. Lalengmawia Ralte (Central Midfielder)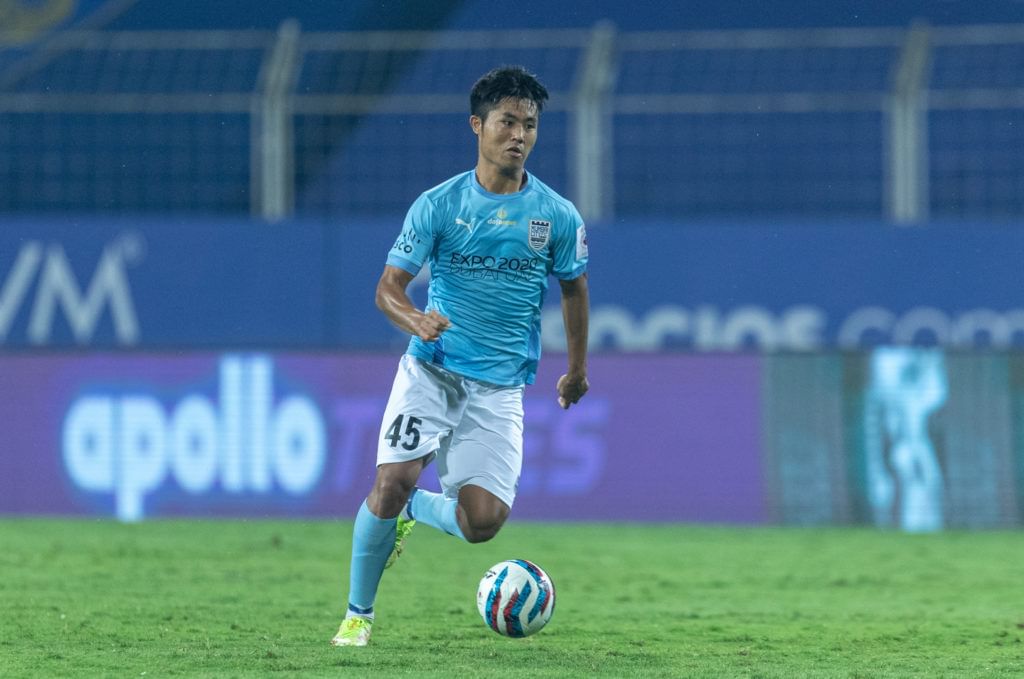 Apuia has been one of the main benefactors of Des Buckingham's youth-centric squad selection this season. With one of the best midfielders alongside him in the mould of Ahmed Jahouh, the young Indian has bloomed into a player of unparalleled maturity. Even in the losses that Mumbai City suffered this season, Apuia fulfilled his role to perfection. With an 85.75% pass completion rate and a tally of 100 tackles and 36 interceptions, the midfielder looks to be a natural number six.
What will be more reassuring for Des Buckingham is his disciplinary record. Apuia has received only one yellow card in 20 matches. In the ACL, his calm and composed manner of play may often provide the balance that Mumbai City need whenever their opponents increase the tempo of the gameplay.
1. Lallianzuala Chhangte (Winger)
Chhangte was brought in by the Islanders in what looked to be an assertive move in the winter transfer window. The winger proved to be a livewire for most of the matches but the only place he suffered were his goal contributions. Chhangte got only one goal and one assist in an Islanders shirt. Des Buckingham is yet to fruit from the rapid forward and will look forward to a good performance from him in the ACL.
For more football updates, follow Khel Now on Twitter, Instagram and join our community on Telegram.