The former BVB goalkeeper also praised Dortmund duo Erling Haaland and Jadon Sancho's recent performances.
Bundesliga's defending champions Bayern Munich will face off against arch-rivals Borussia Dortmund on Saturday, in the first Der Klassiker of the 2020-21 season. Both teams are currently tied at 15 points each from six matches, with the Bavarians holding the top spot on the league table, courtesy to a narrow goal difference. Dortmund will have a fantastic opportunity to seize the top spot this week, provided they beat Bayern Munich in what would be a do-or-die battle for both teams. Ahead of the game, FC Augsburg assistant coach Jens Lehmann spoke to the press ahead of the high profile game. The 50-year-old spoke on a host of topics including his former club BVB's chances of winning the title this season, the challenges faced by Bayern Munich and the art of goalkeeping.
"Bayern Munich have some fantastic players – a prime example being Joshua Kimmich. He used to be good as a right-back until a couple of seasons ago – but a sudden change in his position has elevated his standard to such high levels that it's unimaginable," Jens Lehmann began by speaking on what sets the Bavarians apart from their opponents.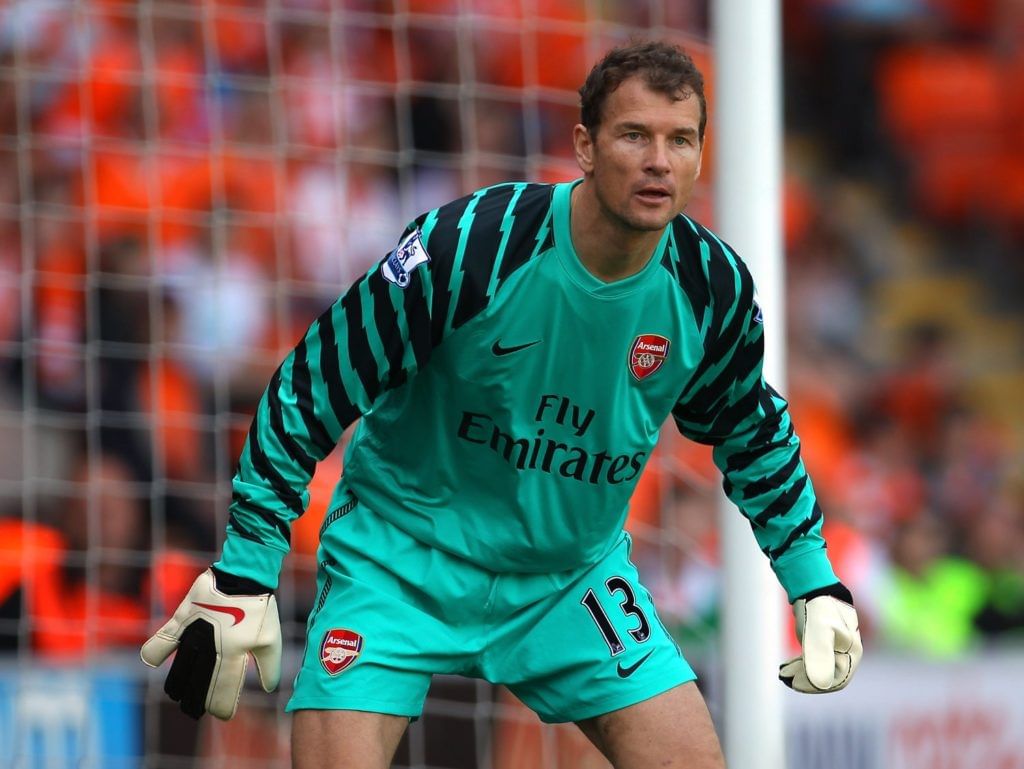 "They also have other players like Manuel Neuer, who is one of the best goalkeepers in the world today, and Robert Lewandowski who is a top-class striker. All of them have excelled under the new coach Hansi Flick, who deserves a lot of praise for using them very effectively," he added.
"Another observation that I have made about Bayern Munich is – when you look at their style of play, you will see that their intensity is much higher than that of their opponents. This is a very important factor in any professional sport."
That said, the 50-year-old also clarified that Dortmund still have a chance to beat them in the upcoming game. "Bayern Munich is a very capable side and can score a lot of goals. However, on the other hand, if you have been watching them, they are a bit tired at the moment – so maybe Dortmund have a shot at winning the game," Jens Lehmann opined.
"The way I see it, they can win if they maintain the possession of the ball for a greater part of the game. By nature, Bayern won't like it and that could lead to pressure on their part, causing them to lose focus, which is when BVB could use the likes of Haaland and Sancho to create holes in their defense."
His attention then shifted wholly to the explosive Dortmund duo of Haaland and Sancho, as he added, "Both of them are great players. Haaland has excellent technique and pace, while Sancho can create outstanding chances."
The Augsburg assistant manager also proceeded to speak on Borussia Dortmund's chances in retaining them for another season. "I think that Haaland is on a long-term contract while Sancho has attracted a lot of interest from Premier League, England being his home country. So it will not be surprising if he returns and plays for maybe Manchester United or any other club," he added.
"Haaland's father, Alf Hinge Haaland also used to play for a Manchester club (City) so perhaps even he will leave for them sometime in the future. However, I feel that it is still too early to say so, as that time is far away," Jens Lehmann expressed.
Speaking on how goalkeepers have more-or-less evolved to suit a passing style of football in recent times, the former custodian disagreed to align himself with the same thought process. "Passing is important in football, but it is not the most important thing for a goalkeeper," he said.
"For instance, if you take a look at Borussia Dortmund, they have two main goalkeepers and sometimes I think I'm not sure if they are picking the right person to play the game. For any goalkeeper, the most important attributes that he or she must possess are the various physical abilities, along with the ability to dominate your area which is the six-yard box and the space between the sticks. However, these days, everything has somehow become connected to how you want to play your football, which is not the primary way of looking at a goalkeeper," he explained further.
The former German international, who played a leading role in his national team's impressive runs in the 2006 and 2010 FIFA World Cups also commented on Bayern goalkeeper and 2014 FIFA World Cup winner Manuel Neuer, rating him as one of the best in the business that Germany has ever produced.
"Definitely, Neuer is one of the best German keepers ever, but only behind me!" he said, laughing. "On a more serious note, physically he has been the best goalkeeper that Germany has had over the years. He is also very good off his line. Germany never had a shortage of good goalkeepers. I was not his direct predecessor and he himself has lately had a few players looking to succeed him."
Jens Lehmann concluded his short interaction by reminding everyone about the potential that teams like Borussia Dortmund have, which in turn make them a force to reckon with in the years to come.
"BVB does show a lot of promise. As I already mentioned, they do stand a chance to beat Bayern in the upcoming Der Klassiker and if their performances from the last two seasons can be taken into account, I feel very confident about their progress over the next few years," he signed off.
The Der Klassiker will be streamed live on Fancode in India on Saturday.
For more updates, follow Khel Now on Twitter and join our community on Telegram.