The baby league is playing a vital role in the upbringing of the young kids in their adolescence.
On the mountains under the clouds, resides peace it is often said. For Northeast India – not just peace, but football too.
Lalhmingchhuanga is a die-hard Manchester United fan, picking up the allegiance from his family. Little did he know that he would get to face his favourite team at the Next Gen Cup in Mumbai a few years after he started playing football, a dream made true by the Young Legends League (YLL).
Chhuanga started playing football at a very early age, joining the league in its inaugural season in 2018 with Champhai Dragons in the U-12 category. A year later, he moved to the Champhai Sharks. In the two years that he participated in the league organized in his locality, he scored 44 goals, featuring as an attacking midfielder.
He was personally scouted by Naushad Moosa, Bengaluru FC, Head of Youth Development and head coach, Reserves Team. After joining Bengaluru, he was fast-tracked to the U-15 team, given his talent. In a few months, the prodigy took the field against not just Manchester United, but also Chelsea and Southampton.
"We could not believe that our boy from Champhai faced the Manchester United youth team. This would not have been possible without YLL and Bengaluru FC, who gave my boy the opportunity to pursue his dream," says Lalhmachuana, Chhuanga's father.
Chhuanga was one of the many selected by nationally renowned outfits such as Bengaluru FC, the Reliance Foundation Young Champs (RFYC) and the Bhaichung Bhutia Football Schools (BBFS). He was one among seven young players signed from the goldmine of Indian footballing talent, with more fossils still developing and ready to be unearthed.
"I can never forget the ten-hour road journey through the hills from Aizawl to Champhai. It was very tiring, but once we reached the ground and saw so many talented kids playing, it was highly-rejuvenating and we felt fresh. I was surprised to see the number of kids participating in the league. All the matches were so well organized that it made it very easy for us to scout for talent properly."
"We picked up four players for our U-13 setup and are really happy to see them grow as players and individuals. Will miss all the fun and the journey because of the pandemic," remarked Moosa.
It is not the only baby league in India today, with fierce competition from The Double Pass Developmental League, the Greater Guwahati Baby Leagues, the Little Gaurs League and the Tata Trusts-MFA Baby League in Meghalaya. But, its still miles ahead in terms of what it delivers.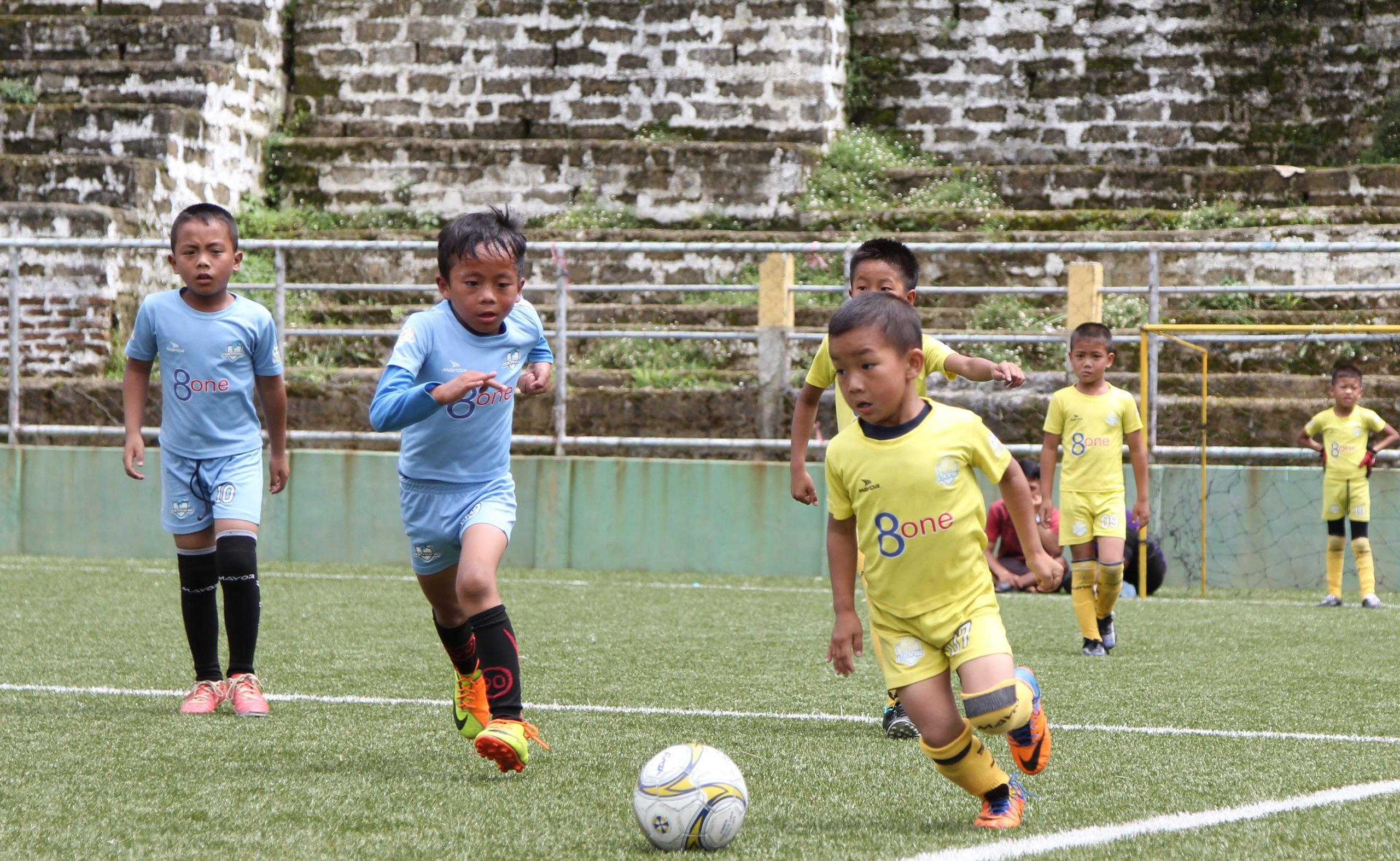 Young Legends League, in its inaugural season, ran for seven months – the longest league for any age group in the country. Champhai has always had a rich footballing culture and history of producing players. What also helped the selection of the place was the conducive willingness of the local community to understand the vision of the project, coming along to join hands for a long-term commitment of at least 10-15 years.
Three years later, the reputation of the league and its players precedes itself. The players who started in Season 1 have more than 80 games under their belt within a span of three years, which is unmatched by any other Baby League in the country. These players have developed at an astonishing rate, which is often remarked upon by those who have closely observed the league.
With more than two-fifths of I-League and ISL players coming from the Northeast, the region has been prolific in producing players. With the YLL coming in, the initiative has sought to convince parents that their children can lead the same or better quality of life as their counterparts across India. At the heart of the YLL initiative lies an attempt to bridge the gap between the resources provided to the children of the Northeast and the metropolitan hubs of India.
A feather in the cap was recognition from German giants Borussia Dortmund, with Die Schwarzgelben (The Black and Yellow) coming on board. This is the first grassroots football partnership of any kind for BvB in India, proving the league's worth.
Varun Achreja, co-founder of 8one that operates the league, lays down his vision. "The fruits of this project may not be visualized in three years, or even five. Our interest is in finding out how those children who enter our system at six years and below, will perform at the age of 18.
"That is what I am interested in knowing, that is what we are all (at 8one) keen on finding out. We are insistent and are very particular that YLL's progress towards player development be slow, but steady and most importantly, organic. There is absolutely no short-cut to player development. There never has been."
8one has eight realistic goals and ensures they're fulfilled by the YLL – well-being, gender equality, peace, environment, hygiene, nutrition, education and employment. Through these, they're also educating young players to give back to society.
Widening its reach, the second edition of the league was started in Bishnupur in Manipur, also famous for producing Ranger' forward Bala Devi. The YLL has given a platform to kids between 5-12 years of age and the community only has positive things to say.
ALSO READ: FC Goa: How ISL giants are building for sustainable future
"We thank the YLL for giving our children a platform. We realize that it is an opportunity for us to be self-sufficient and we have started U-13, 15 and 18 teams. We have completed the pathway," exclaims Thoudam Joychandra Singh, head coach of the Toubul Youth Development Association (TYDA) Academy. The TYDA Academy, in its first year at the RFYS football meet, won a highly-competitive Imphal leg in the sub-junior category, before making it to the national finals in Mumbai.
In comparison to Europe and South America, development at the grassroots level in India is not as lucrative. 8one has solved that problem for parents, staunchly maintaining its stance of not charging fees from participating players or their families. Expenses for provisions such as kits, training equipment, nutrition and capacity building workshops are borne by the organizersl.
"While the focus has been to ensure that young players and coaches get maximum games within a safe and structured setup to aid their technical development, we are equally focused on using the platform of YLL to work with the respective communities and address the societal challenges that they are faced with in their day-to-day lives," says Prakhar Soni, founding member of 8one.
The organizers believe that sociological development of the community by using sport as a lens and holistically empowering it in as many areas as possible is key. Achreja breaks it down for the fraternity – there are 100 factors hindering development of football apart from actual football itself.
8one, however, refuses to bow down. Five years down the line, when you hear a name 'Chhuanga' as a talented kid from the Northeast making waves for Bengaluru FC (or some other club) in the ISL, remember that the Young Legends League played a role. Journeys such as Chhuanga's not only open doors, but also dreams.
For more updates, follow Khel Now on Twitter, Instagram and join our community on Telegram.