Indian footballers must follow the examples of Sunil Chhetri and Gurpreet Singh Sandhu and move out of their comfort zone to become better footballers.
There's no denying the fact that the best Indian players were at the two ends of the pitch against Kyrgyzstan in the recent AFC Asian Cup qualifier. Sunil Chhetri, who acted mostly as a second striker and No. 10 (though he dropped deep at times to help the midfield) and goalkeeper Gurpreet Singh Sandhu sailed the Indian ship to the coast called three points. There's one, ONE STRIKING feature, common to both these freaks that have time and again, proved their quality.
Chhetri and Sandhu both have played in varying tiers of European football. The gulf of difference in terms of quality was evident when Gurpreet Singh Sandhu saved Mirlan Murzaev's low, stinging effort early in the game. Diving low to his right, Sandhu proved why he chose the far away galleries of Norway's first-tier football than the much-walked hallway of India's elite I-league and the cash-digging ISL.
Talking to Khel Now after the Kyrgyzstan game, Sandhu said, "It (The time at Stabaek) has transformed me a lot. I have changed completely and people who have seen me before can see the difference."
This same, although a little inexperienced, Gurpreet Singh Sandhu was roasted by East Bengal fans when he had let in a few poor goals in 2012. Yes, he has certainly matured with age and was destined to get better, but becoming the first choice at a European club is no child's play and we expect the readers to understand why, if you know the rigours of the game. The 25-year-old, now, is looking at grander venues and will, expectedly, receive offers from better clubs.
We asked Sandhu whether more Indian players should try their luck beyond borders, and he said, "It's worth doing it if you leave at the right time and do the right things. Take me as an example. It (doing the right things) was one of the motives why I did it (went to Norway)! Even if it was someone else still you would have seen the difference."
Chhetri, on the other hand, looks a transformed man ever since he returned from his Sporting Lisbon days.
Chhetri was always a second striker who could score, but his quality on the ball has developed ever since he undertook the stint in Portugal. Keeping shame and dignity aside, the Indian captain trained with the Portuguese reverse side with only five games with the 'B' team. It did affect his confidence adversely, but the experience has escalated his ability on the ball technically.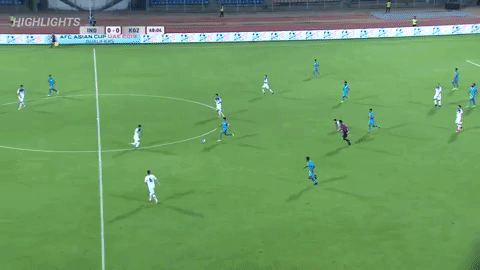 The National team captain spoke exclusively to Khel Now, comparing his stint in Portugal with other clubs and said, "Every club has been an experience where lessons have been learnt and the stint with Sporting Lisbon was definitely up there in that regard. You are training every day with quality players who are technically very sound so you're bound to pick the good habits and keep improving. While the lack of game time may have been a downside, I did learn a lot at Sporting."
We retorted with a question: Did it help the mental aspect of his game, alike Bhaichung Bhutia and Gurpreet Singh Sandhu? Chhetri continued, "In Europe, you're training at the best facilities with teammates who possess quality technically. So if you're willing to apply yourself, there's always scope to improve. On the mental front, you're thrown into a completely new and unfamiliar atmosphere where every day is a battle. Such situations teach you to be mentally strong and that reflects in your game."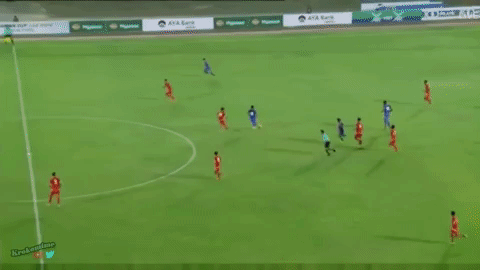 To put things into perspective, Sunil Chhetri was at the same place which at one point of time, had Luis Nani, Cristiano Ronaldo and Luis Figo in its ranks. This says volumes about the kind of talent at the Portuguese club's disposal and rubbing shoulders with them definitely helped the No. 11. Talking about his experience, Chhetri had said, "After I trained there and came back, I was much faster, much agiler. We are, after all, talking about the second best academy in the world. The Portuguese treat football like religion – the coaching is top class; the intensity at which we train is way beyond anything you can imagine in India."
The captain, talking to several media outlets in a previous interaction, had also said, "If the player has reached a certain level and he thinks he can improve more, then he should go. Not only in India, it's everywhere. Gurpreet has done it very nicely, I have seen him grow up."
The former Kansas City striker had continued, "Each player gets the services of a nutritionist, a chiropractor and a psychotherapist. It's from this academy world class soccer players like Figo, Nani, Christiano Ronaldo emerged."
Suggesting budding footballers, Chhetri said to Khel Now, "If the right opportunity comes by, grab it with both hands. Gurpreet is a fantastic example of this. He's worked his way up and what he is achieving is fantastic. It also gives youngsters belief in chasing their dreams. But again, the opportunity needs to be right. "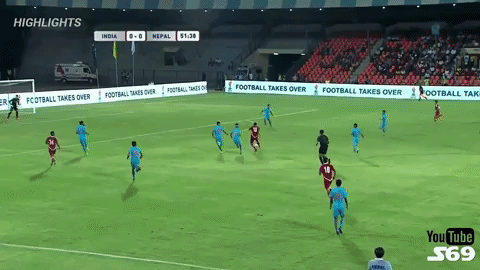 "It's not a regret but I wish I would have got the chance earlier in my career," continued Chhetri. "It could have been a different story for all you know! My advice is always the same – there are no alternatives to hard work. You cannot take your eye off your aspirations for even one day. The harder you work, the better you get at what you do."
This suggests that Indian players must shed the love, adulation, attention and comfort they're receiving and must try to go beyond boundaries to make them better and help in the actual growth of Indian football.
For more updates, follow Khel Now on Twitter, Instagram and join our community on Telegram.