The Gaurs have had a season to forget in ISL 2021-22.
FC Goa's season of turmoil has continued to falter under newly appointed coach, Derrick Pereira. This edition of the Indian Super League is one that they would like to forget. The Gaurs showed hope of silverware in September-October when they grabbed their first Durand Cup title. However, that phase has long vanished and given away to despondency.
Ever since the ISL season kicked off, the Gaurs have looked shaky. They didn't have a good start. In December, they also saw a change at the helm. However, a decent proportion of the season was still at stake when they brought in Derrick Pereira as their new tactician. Could FC Goa have salvaged a better result? Could their fight for the playoffs been not so mathematical and full of dependency on others?
Here's a view of FC Goa's decision to bring Derrick Pereira on board for the remainder of the season.
Summer Signings
Before jumping into Derrick Pereira's appointment, an analysis needs to be done on the personnel at hand. Notably, FC Goa didn't make too many changes to their squad from the previous season. They offloaded Amarjit Singh Kiyam on loan to SC East Bengal. James Donachie returned to his parent club at the end of the last campaign. Meanwhile, they also parted ways with Igor Angulo after the end of ISL 2020/21.
Regarding the replacements, FC Goa brought in Dylan Fox to strengthen their defence. A signing which can't be considered to be a bad one. With Ivan Gonzalez already a part of the contingent and also a destroyer in nature, Fox was an ideal centre-back, who could build-up play from the back.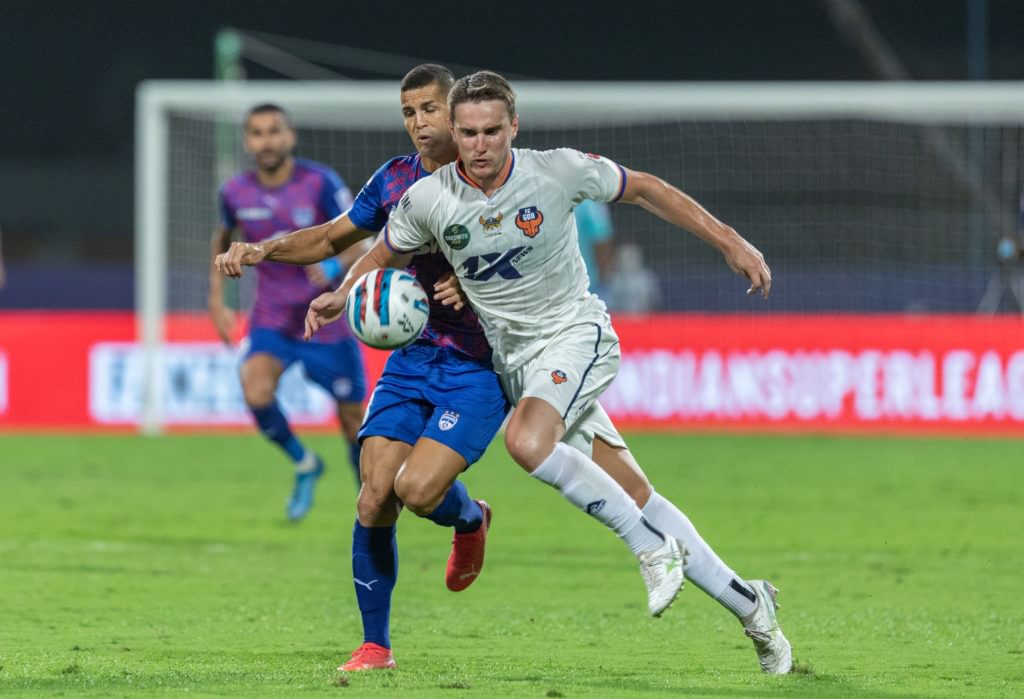 Secondly, they brought in Airam Cabrera to fill in the boots of Igor Angulo. This particular signing hasn't yet yielded fruitful results, for both the player and team. The forward has appeared thrice on the scoresheet, a number too less for a prolific goalscorer. Eventually, Jorge Ortiz is the one who has led the charge upfront. Cabrera has had some injury issues, but even when available, the think-tank has preferred Ortiz in that role.
Squad Depth
While building a team, squad depth has to be kept in mind. Especially, with the league being played in a bio-secured bubble, where a slight breach could lead to an outbreak. Even long-term injuries (as in the case of Brandon Fernandes) should have been dealt with by bringing in reinforcements. FC Goa have lacked in that department too. However, Anwar Ali's introduction to the side has been remarkable. An instance can't be recalled when the centre-back failed to live up to expectations. Still, the squad has seemed to lack depth when needed.
If we look at previous seasons, FC Goa do not seem to indulge in a "transfer fight" with fellow clubs. If a club are ready to pay the right price for a player, Goa will allow him to leave. This has led to problems for Derrick Pereira. The shuffling of the squad every season affects the team in the long run. Promoting youngsters from the ranks is an excellent initiative for the future, but can leave the team short when fighting at the top echelons of the league
Juan Ferrando's move & his replacement
A coach is on the verge of losing his job. The club he belongs to possesses the ability to snatch anyone they want. A similar situation arose at ATK Mohun Bagan. Antonio Lopez Habas was inching towards the sack.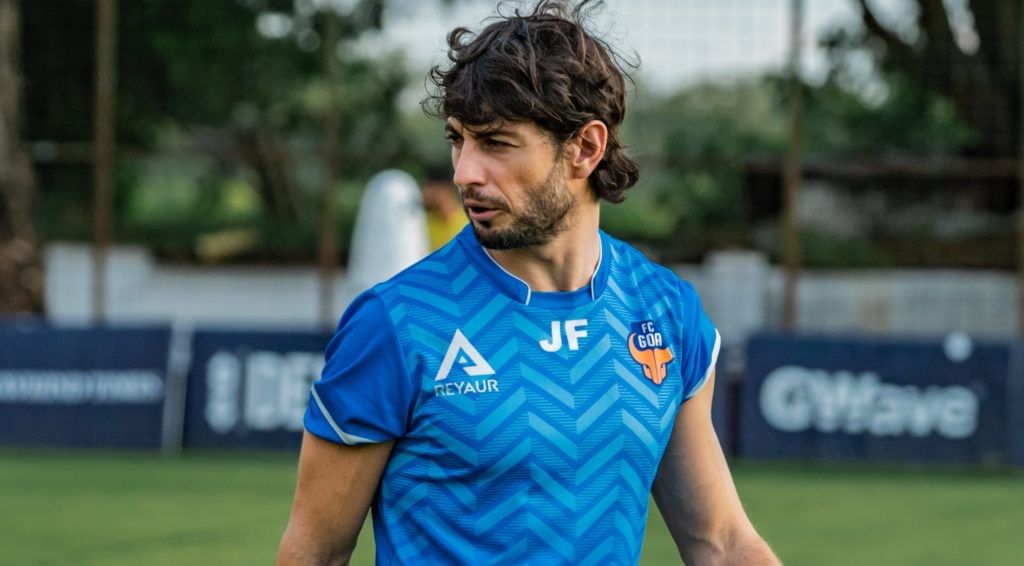 The team that the Mariners possess demands someone who believes in playing possession-based attacking football. Yet, FC Goa it seems didn't pay heed and failed to anticipate ATKMB's move for Juan Ferrando. Ferrando was a coach who had done well with the Gaurs at the Asian level. He also managed to keep the squad unbeaten for 15 matches in the ISL. How could the club have not anticipated him to be one of ATK Mohun Bagan's prime targets? Why did they fail to line up alternatives?
The Goan outfit have always invested in their coaches. Be it Zico or Sergio Lobera, who led the side for three years each. Or even Juan Ferrando, who was enjoying his second season at the club. After Ferrando left, FC Goa should have perhaps taken more time in arriving at a decision regarding his replacement. Ultimately, they opted for Derrick Pereira, who they had shortlisted and has been associated with the club for long.
Was Derrick Pereira the right choice?
Let's examine the arguments on both sides of this debate:
Yes?
FC Goa play a particular style of football. They possess a philosophy of their own. Seemingly, Derrick Pereira played a big part in the development of this approach. The man has been associated with the club since 2017 when he joined as an assistant to Sergio Lobera. Later on, in 2019, he was appointed as the Technical Director. Hence, with his long association and input into the club, he can be said to have been the best person for the job. Pereira knew the players coming through the ranks. Being the Technical Director, he was also accustomed to the first-team players.
Moreover, he has immense experience in coaching Indian football. In his illustrious career, he has managed clubs like Vasco SC, Mahindra United, Pune FC, Churchill Brothers. He led Vasco to a third-place finish in the 2002/03 National Football League (NFL). In 2005/06, Pereira led Mahindra United to a double, winning both the NFL and the Federation Cup.
No?
On the flip side, we should also check the time when Pereira was brought in. The club announced his promotion on December 21, just a few days after Ferrando's departure. Perhaps FC Goa should have taken more time to bring in a coach since they had 14 games left in the league at that point. After a tough start to the season, the team were unbeaten in three consecutive matches.
At such a juncture, carrying on with Clifford Miranda as the interim head coach for a few more days could have been a better option. Finally, after two weeks of searching, signing a new head coach in January for the long-term would have been more helpful.
Under Derrick Pereira, FC Goa have played 11 matches till now. They have won just twice (against the same opponents Chennaiyin FC), drawn five times, and lost four matches. Could their season have been different had some different decisions been made in the past few months? One can only wonder.
For more football updates, follow Khel Now on Twitter, Instagram and join our community on Telegram.