The official joins his post along with two other appointments in a Technical Director and First Team Assistant Coach
With the completion of the latest Indian Super League (ISL) edition, several clubs have begun their preparations for the upcoming season. From Ivan Vukomanovic's contract extension to Carlos Pena's FC Goa return, it's all in the process now. Likewise, champions Hyderabad FC too made some announcements on Friday. One of these is their new Sporting Director Appu Jose, who'll be responsible to carry forward their club's vision and philosophy.
What is the role of a Sporting Director?
Simply put, a Sporting Director acts as a catalyst for the club, speeding up reaction time between management functions and generating the desired end product. Similarly, in HFC's case, Jose coordinates with the Head Coach and other Technical Staff for all technical matters. His major responsibilities involve scouting, recruitment and transfer decisions of players as well as technical and sporting staff hirings.
Who Is Appu Jose?
When it comes to the ISL, Jose is no new face. He has been involved in the league for around three years now. Initially, he commenced his tenure with NorthEast United in 2017. Post that, he moved to Kerala Blasters as a performance analyst — yet again spending a year with the club.
He holds a Masters degree in Football Coaching and Management from the Real Madrid Graduate School in Spain which he earned in 2020. That is, after his experience in Indian football prior.
Five things on his to-do list
1. Extend Bartholomew Ogbeche's contract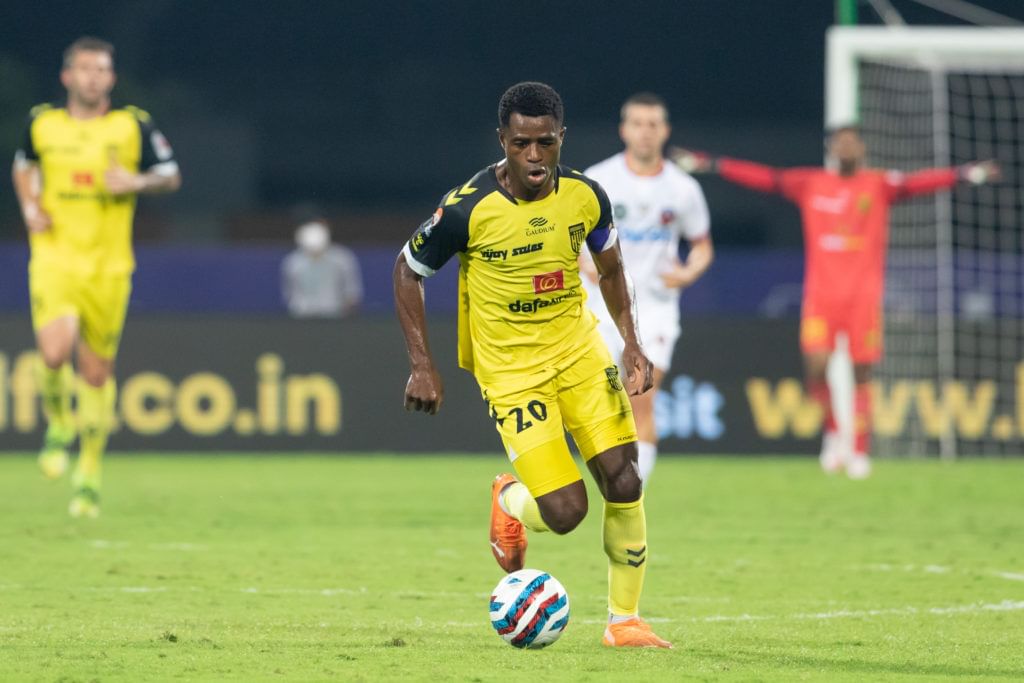 For obvious reasons, there's a lot of talk regarding Ogbeche's links with other clubs and simply speculations of his departure from Hyderabad FC. With just a one-year deal penned prior to the commencement of the last season, retaining the Nigerian will be a major task.
2. Finalize foreigners
Hyderabad FC's latest departure is that of veteran Edu Garcia. The Spanish ISL veteran joined them last season on a free transfer. However, he has now moved on to the Chinese side Sichuan Jiuniu. Similarly, after the 2020-21 season, HFC experienced an exodus of seasoned foreigners in Odei Onaindia, Lluis Sastre and Aridane. Hence he is tasked with striking a balance in this regard.
3. Work on squad depth
Youth development is a brilliant feature about Hyderabad. However, overdoing it can backfire — for the simple reason that lack of experience counts. This is evidenced by that infamous short winless spell in 2019-20.
They also experienced a few similar results last season during the absence of their youth, particularly on the flanks. Such is the case with many ISL clubs including Bengaluru FC, who faced similar issues due to such disappearances in crunch situations.
4. Fixate striking options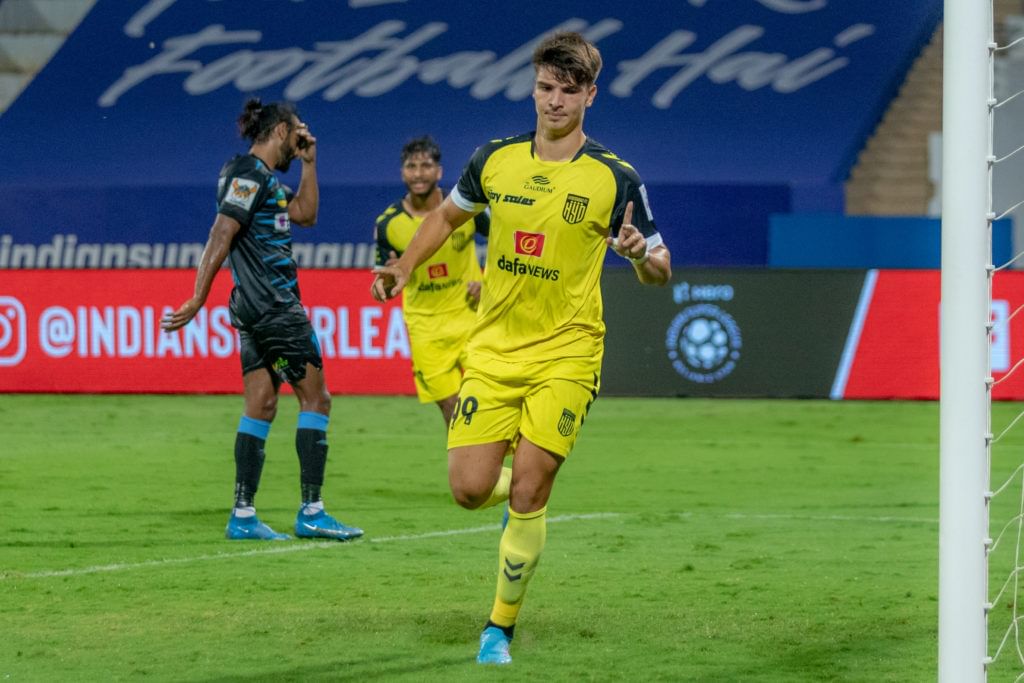 Alongside Ogbeche, a major revelation for HFC was youngster Javier Siverio. The 24-year-old clocked 948 minutes in 23 appearances scoring seven and assisting one. Such a striker was a rare find for Hyderabad FC who've lacked traditional striking options as such by largely being dependent on wingers and offensive midfielders. Consider this with both their tenures still being undecided and you get a major striking conundrum that needs to be resolved.
5. Retaining head coach Manolo Marquez
As it stands, Manolo Marquez has a new improved contract with Hyderabad FC — countering the approaches of several other clubs. However, with all these issues yet to be curtailed, continuing to have Marquez at the helm will be Jose's biggest task.
What Hyderabad FC fans should know about him
When it comes to scouting, Jose is one of the finest in the industry. In the span of six years, he has lived in five cities across Asia and Europe. During this time, he's studied and worked in multiple facets of football including performance analysis, first-team player scouting, youth development and most recently scouting technology.
His latest experience was that of an Asia Market Specialist for Player LENS — a leading online platform where professional clubs buy, sell and loan players in the global market successfully wherein clubs and intermediaries such as Leeds United and Brazilian sports agency Mediabase Sports are members. Here, Jose has spent the last two years gaining vast experience and knowledge about the Asian football circuit. Basically, he boasts of tremendous expertise in the continent.
Alongside, he has facilitated global communication and transparency between football clubs and agents. Combine this with his Indian experience and you have a visionary to work alongside head coach Manolo Marquez — for the club's decision-making in multiple aspects.
Hyderabad FC fans can be prepared for a fairly busy summer transfer window wherein multiple upgrades to their already strong arsenal could be a possibility. While the last season was a tremendous success, expect similar consistency this time too. For, there's more than enough going on at the club presently as a result of the same.
Other key appointments
Alongside Jose's appointment, two other roles at the club now have fresh figures. Firstly, Thangboi Singto takes over as the club's Technical Director. Reserve team Head Coach Shameel Chembakath was also promoted as the First Team Assistant Coach for the next season.
For more football updates, follow Khel Now on Twitter, and Instagram and join our community on Telegram.