The tussle between the league's seasoned campaigners and its ambitious upstart promises to be an enthralling one over the coming years.
At the tail end of 2019, the Premier League witnessed an unprecedented sight. On 20 December 2019, Arsenal signed Mikel Arteta to create this. Read this order:
Liverpool: Jurgen Klopp
Manchester City: Pep Guardiola
Tottenham Hotspur: Jose Mourinho
Manchester United: Ole Gunner Solskjaer
Chelsea: Frank Lampard
Arsenal: Mikel Arteta
The top three names have managerial chronicles behind them, with Klopp spending half of the last decade at Anfield. Guardiola came in a year later to Etihad and Mourinho has been shuttling in the Premier League since leaving Real Madrid in 2013. Now at Tottenham, he is trying to rebuild his lost aura of invincibility.
All three managers, in their own ways, have been world-beaters. This troika has won 61 major trophies between themselves, filing cabinets in Germany, Italy, Spain, England and Portugal. They are bracketed in with the best managers to have graced the beautiful game.
Let's take a look at the bottom three now. All three have no trophies between them but are legends at their respective clubs.
Ole Gunner Solskjaer managed Molde FK before joining United last season. Frank Lampard was with Derby Country prior to the current project at Stamford Bridge and for Arteta, Emirates is the first senior managerial project he's been assigned. Practically, these three have relatively minimal experience and have been given responsibilities to match up to some of the best managers world football has ever seen. Let's dig a little deeper into footballing styles.
Lampard has played most of his football under Jose Mourinho, his arch-rival from London today. The idea of compactness that Chelsea sees today in its playing style was seeded in by Mourinho and is now being flourished (and bettered) by Lampard. He plays a 4-2-3-1 regularly but has used three at the back and a 4-3-3 as well when needed.
Chelsea today plays fast inter-play and fluid football in attack, with cohesive work in the midfield. For example, against Liverpool, Lampard opted for a 4-3-3 to break down the supply for the Opposition forwards. The game came close, with Liverpool winning 2-1. Lampard is entrusting a lot of youngsters, something Mourinho is not associated with.
At Manchester United, arguably the most successful English club, Solskjaer has inherited different problems from the current Tottenham manager. An ageing side with poor bench strength and players with a different footballing methodology compared to the United way have made things difficult for Solskjaer. His honeymoon period was very successful but real trouble started after teams understood his style of play.
United have a good record against the top six under him but need better ammunition to break down teams that sit deep. Their recent defeat at Arsenal did not go down well with the fans. Solskjaer, though, is building the squad the way he learned while playing under Sir Alex Ferguson, arguably the greatest manager of all time.
He's a club legend, having won the club the nail-biting Champions League final against Bayern Munich, scoring the goal that broke the roof at Camp Nou. It isn't down to just one game though. He was a super-sub, a technique used by his master brilliantly during his successful stint at Old Trafford. Most fans, thus, rally behind him and his methods and he's trying to right a lot of wrongs which will take time.
Mikel Arteta, meanwhile, played most of his football at Emirates under Arsene Wenger, a club legend. Arteta operated mostly as a deep-lying playmaker, a position Pep Guardiola mastered during his playing days as well. Arteta was working in Guardiola's technical team at City before he was presented with the job at Arsenal.
He jumped ships. Given the shape his team currently plays, it is evident that he's going to produce a style that will resemble City's and the positioning of the players in triangles is already proving that. Arteta is a possession-based manager and his team will depend on counter-pressing to ensure they have most of the ball.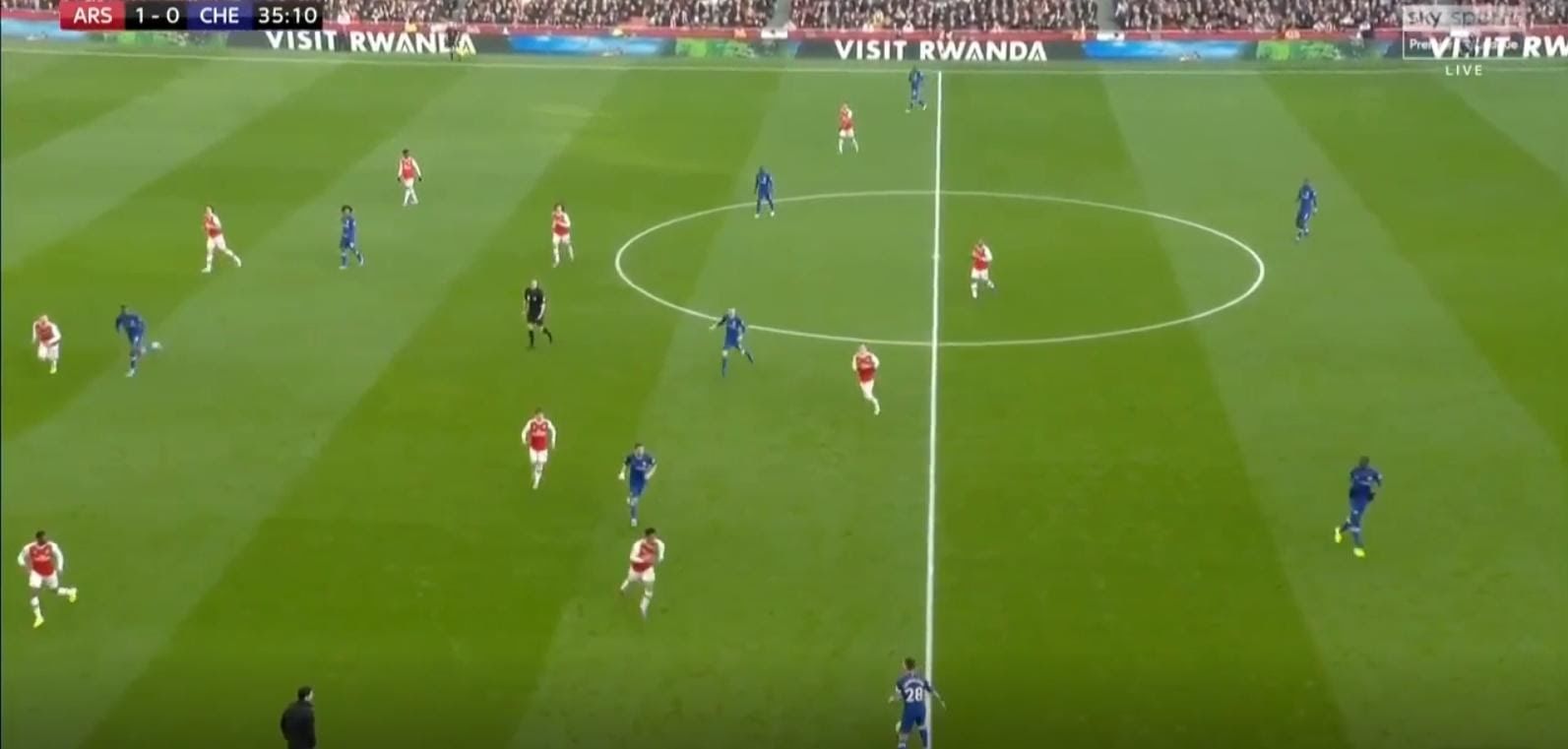 A visual representation of how Arteta's Arsenal shaped during the derby game against Chelsea
Coming to the former three, they are absolute stalwarts of the game. It will be interesting to see how they influence this new bunch of managers, who are superstars in their own ways. They command enough respect and backing from their clubs (at least on the face of it) and look set for the long run.
If these managers stay (apart from Guardiola, the others look set for a term), the Premier League is going to be defined by one of its most dramatic, closely-fought and passionate periods in history. More importantly, the league will have possession-based football (City and Arsenal), gegenpressing (Liverpool and Chelsea), ultra-defensive (Spurs) and counter-attacking (United). Fans can hope for a mouth-watering next decade with some steamy affairs.
It starts at Anfield next week, as Liverpool host United in a Premier League showdown on Sunday.