There have been some unfortunate instances where footballers were severely hurt.
Head injuries in football, as we witnessed in the Premier League not so long ago, are being taken very seriously in the modern era and there are strict protocols to be followed once a player suffers one. There are medical procedures in place that are carried out after a head injury is inflicted on any player before they can be allowed to play. Referees have been addressed to immediately stop the game and allow the player to be treated on the field. These injuries lead to concussions and loss of memory, and a longer period of concussions can lead to Chronic traumatic encephalopathy (CTE) which is a degenerative brain disease. 
Despite the seriousness around head injuries and the growing awareness towards their avoidance, football players are unfortunately still susceptible to them. Raul Jimenez's collision with David Luiz, that left him with a fractured skull, reminded the world of the gruesome side of the sport.
This incident takes the world back to one of the most notable head injuries that have taken place in the Premier League over the years. Here are the five occasions when they happened:
Nemanja Vidic against Arsenal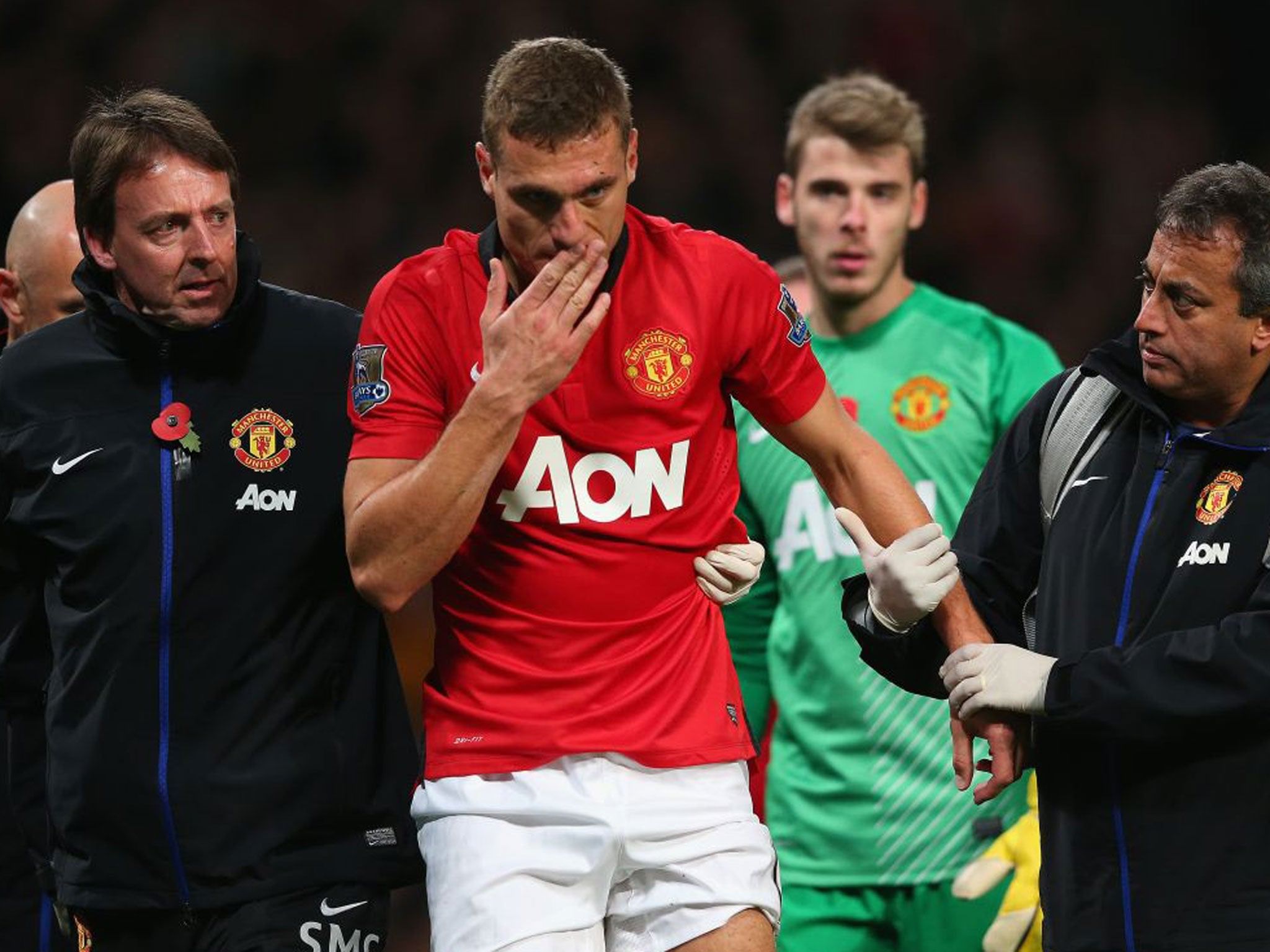 The Serbian powerhouse and former Manchester United defender was one of the bravest players around. However, on 10 November 2013, in a Premier League fixture against Arsenal, the centre-back collided with his own keeper David De Gea during a cross and suffered one of his career's most serious injuries.
So much so, he was seen spitting blood and did not look comfortable at all. Showing clear signs of a concussion, he did not return for the second half of the game and was immediately hospitalised for assessment. The incident definitely overshadowed MUFC's victory over their arch-rivals. 
Ryan Mason against Chelsea FC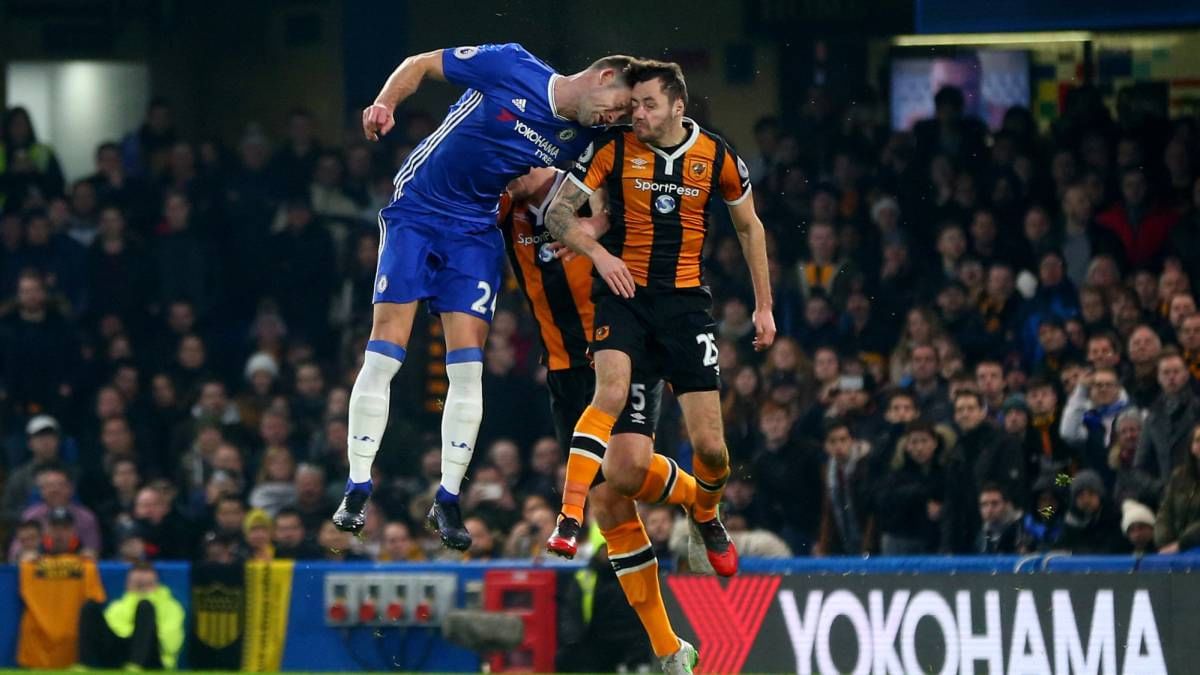 Hull City's Ryan Mason suffered a fractured skull on 22 January 2017 in a game against Chelsea. The incident took place when the midfielder went to clear a corner kick but was unfortunately caught in a head collision with Gary Cahill. Mason had to undergo immediate surgery after receiving initial treatment on the field for nine minutes before being taken off.
Ryan Mason's career was unfortunately cut short after this incident and the Englishman had to retire from the game he loved at the age of 26. He announced his retirement due to the potential dangers of another head injury and has now stepped into football punditry.
Ederson against Liverpool FC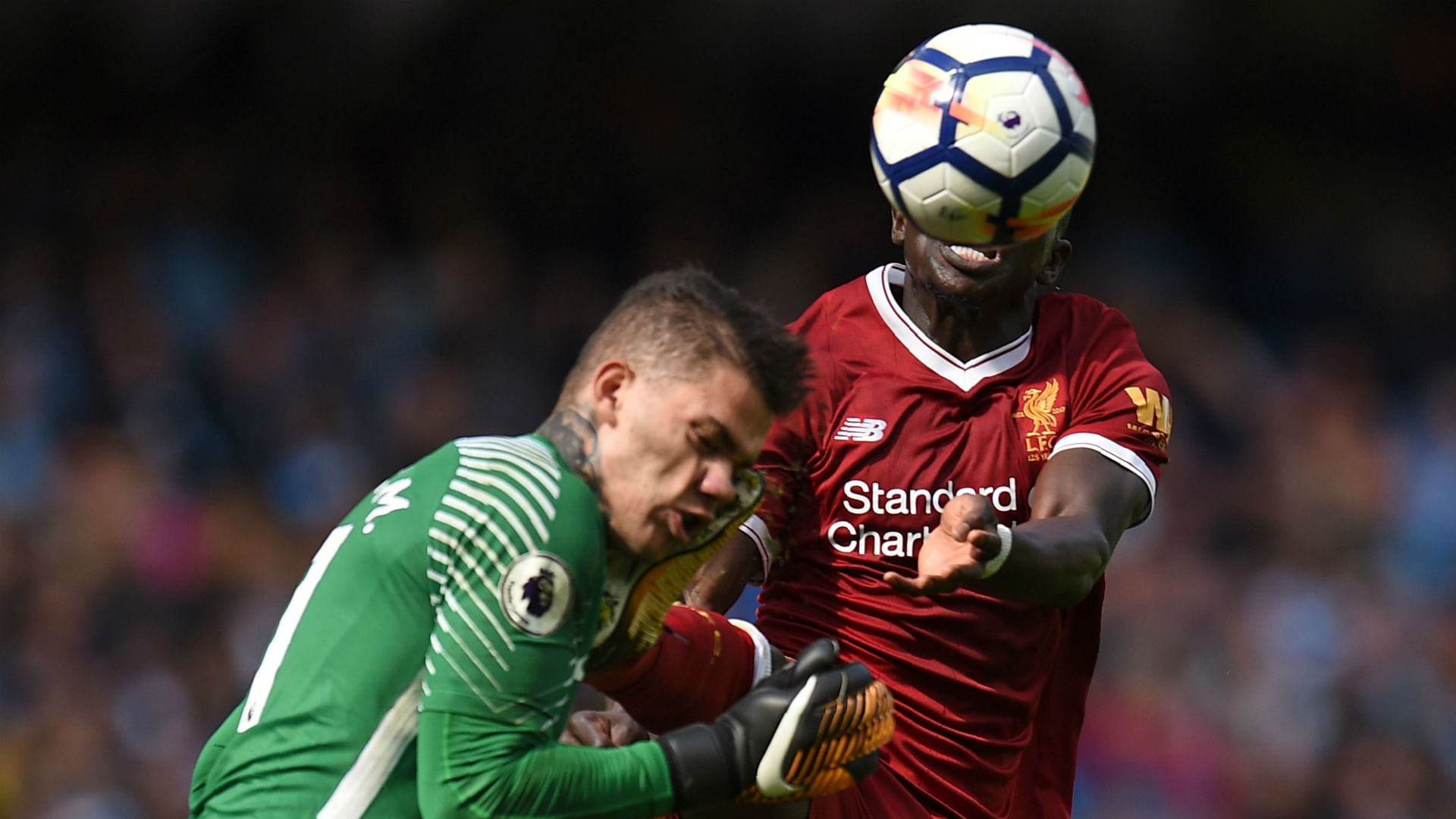 On 9 September 2017, in a fiery clash between two of England's best-attacking sides, Manchester City's Ederson suffered a horrific head injury after Liverpool's Sadio Mane caught him with studs to the face. In an attempt to get to the ball first, Ederson headed the ball away but was caught by Mane's high tackle, leaving the Brazilian in a bloody mess.
While Ederson was immediately stretchered off, Mane was shown a straight red card. Ederson has since come out advocating the implementation of compulsory substitution in cases of head injuries and/or concussions.
Petr Cech against Reading FC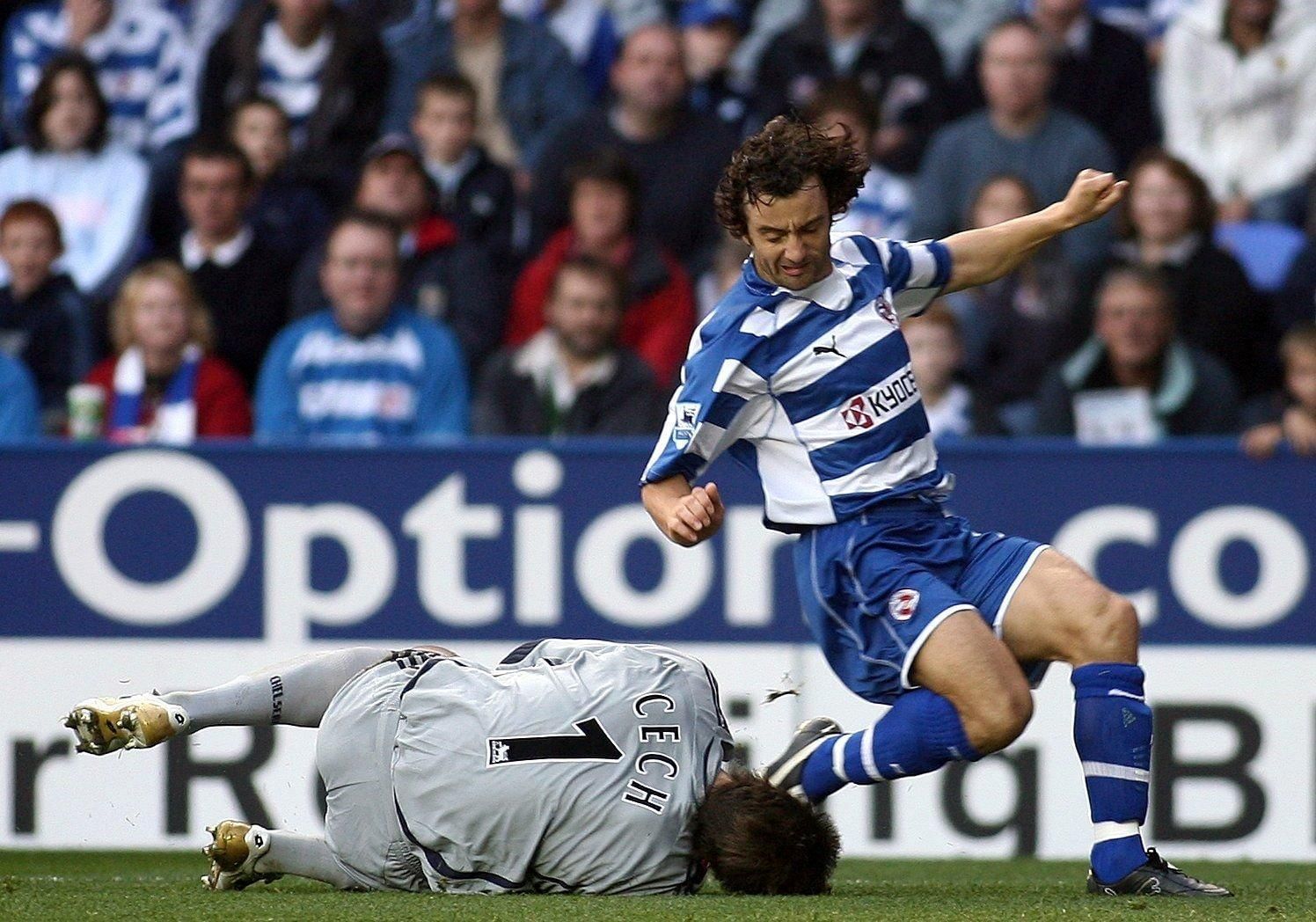 In one of the most gruesome incidents, Chelsea's then goalkeeper Petr Cech suffered a broken skull in a league game against Hull City on 14 October 2006. The custodian dived to collect a loose ball but Reading's Stephen Hunt ended up connecting his knee with Cech's head in an attempt to get to the ball first.
The keeper was soon stretchered off and after undergoing surgery for a skull fracture, the doctors reported that the incident nearly cost him his life. As a consequence of this event, Cech had to play with a protective headgear for the remainder of his career.
Raul Jimenez against Arsenal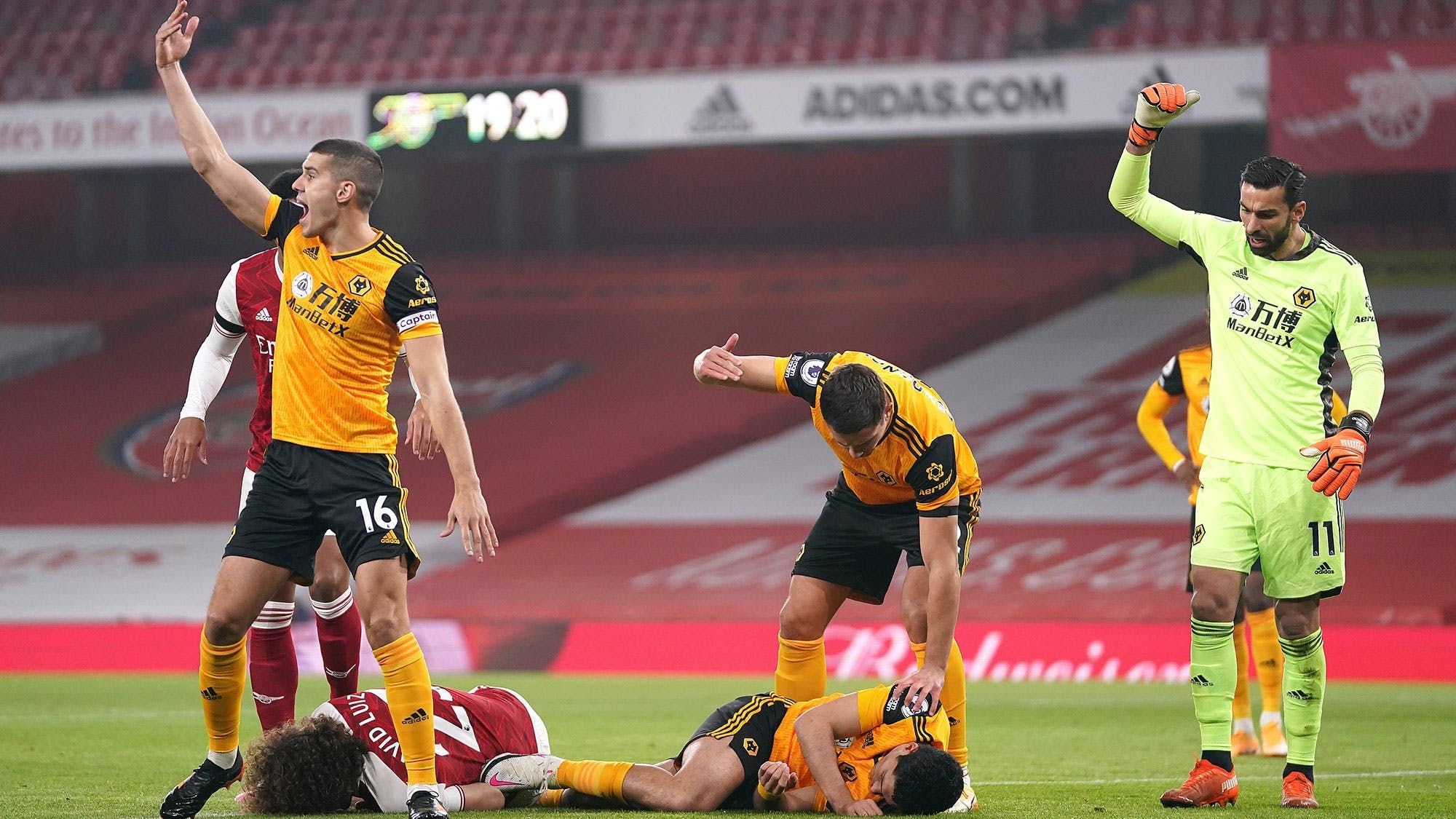 On 29 November 2020, in a league fixture against Arsenal, Mexican forward Raul Jimenez collided heads with opposition defender David Luiz that left him unconscious immediately. The striker was defending a corner and in an attempt to get to the ball first, both the players met an unfortunate accidental collision.
The medical staff rushed to Jimenez's help and he was stretchered off. Later, it was revealed that Jimenez had regained consciousness in the hospital and would undergo surgery to treat a fractured skull. David Luiz, on the other hand, continued to play, in a somewhat shocking decision. Thankfully, Mikel Arteta later substituted the defender, for his own safety.
For more updates, follow Khel Now on Twitter and join our community on Telegram.