Estimated reading time: 6 minutes
The Italian domestic league has returned to its comeptitve best in recent years and looks ready to mount continental challenge.
There is an iconic moment in the hit 1979 gangster movie 'The Godfather' where Al Pacino, playing the role of the seemingly docile and harmless Michael Corleone, suddenly transforms into a cold-hearted calculated individual when he details a plot to kill a rogue police officer. The scene showcases a myriad of emotions. The rest of the family, who did not take Michael's opinions seriously, are caught off guard by his transformation in this one moment. They are also shown to be mildly impressed by the depth of his planning. The rest of the movie is a testament to the ruthless and calculated nature of Michael Corleone.
Last season, fans who had their eyes on Europe, were still associating European leagues with a certain style of football. The Premier League was highly competitive, fast and intense. La Liga involved a patient build-up through passing and technical football. The Bundesliga was the home of furious counter-pressing and high-octane football. Italy's Serie A unfortunately still had the dour reputation of being a highly tactical and defensive league. Something that they truly were in the early 1990s and 2000s.
Football has evolved since the heydays of Serie A, where the world's best players plied their trade in Italy. While the rest of Europe evolved with time, Italy was often seen as a league that did not change. Multiple Champions League titles and a World Cup win for the national team eased the embarrassment from a match-fixing scandal and also the declining quality of the league. It was seen as Europe's retirement home.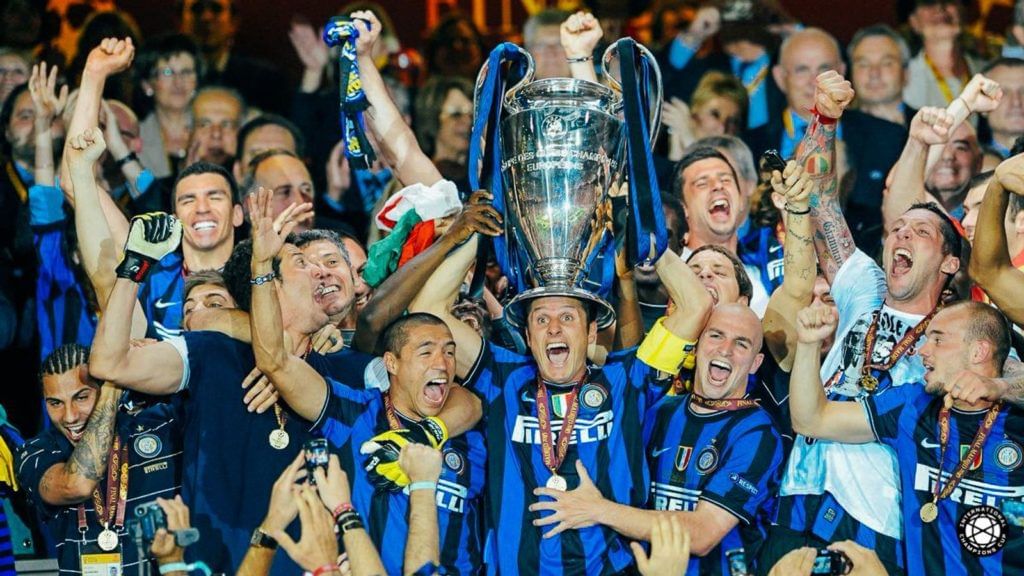 Since Inter Milan's Champions League win in 2010, no Italian side, besides Roma and Juventus, have made it to the last four of the competition. Juventus were the sole beacon of light, when they reached the final in 2015 and 2017. But the Old Lady of Turin lost to Barcelona and Real Madrid respectively. Seven-time European champions AC Milan last made an appearance in the competition in 2014. If Italy's best team could not beat these clubs, then there was no hope for the rest. Or so it seemed then.
A current look at the recently crowned European champions and you would see a completely different picture. A team that suffered the indignity of not qualifying for the 2018 World Cup are now champions of Europe. Italy impressed many with their energetic counter-pressing and commitment to attacking football.
This transformation from a team renowned for stoic defending and resilience to a side technical, fast and goal-hungry was no coincidence. A shift has been silently in the works over the years in Italy. Serie A was no longer able to attract the best talent from Europe like before. The lack of investment in developing stadiums and infrastructure forced the league to look inward.
This led to the emergence of bright, young and progressive coaches, who brought a fresh approach to the game. Antonio Conte, Maurizio Sarri, Simone Inzaghi, Roberto De Zerbi, Paulo Fonseca, Gian Piero Gasperini, Stefano Pioli represented a new breed of managers, who wanted to play with greater verticality in a game and defend by pressing high up the pitch.
It also saw many young Italian players being given a greater number of minutes on the pitch, in a country that was notoriously skeptical in giving chances to young players. What was heartening was that these players were thriving in teams that were away from the traditional power centres in Italian club football, viz-a-viz, Roma, Milan, Inter and Juventus. Sassuolo, Atalanta, Fiorentina, Torino, Napoli among many were giving sizeable minutes to their young players.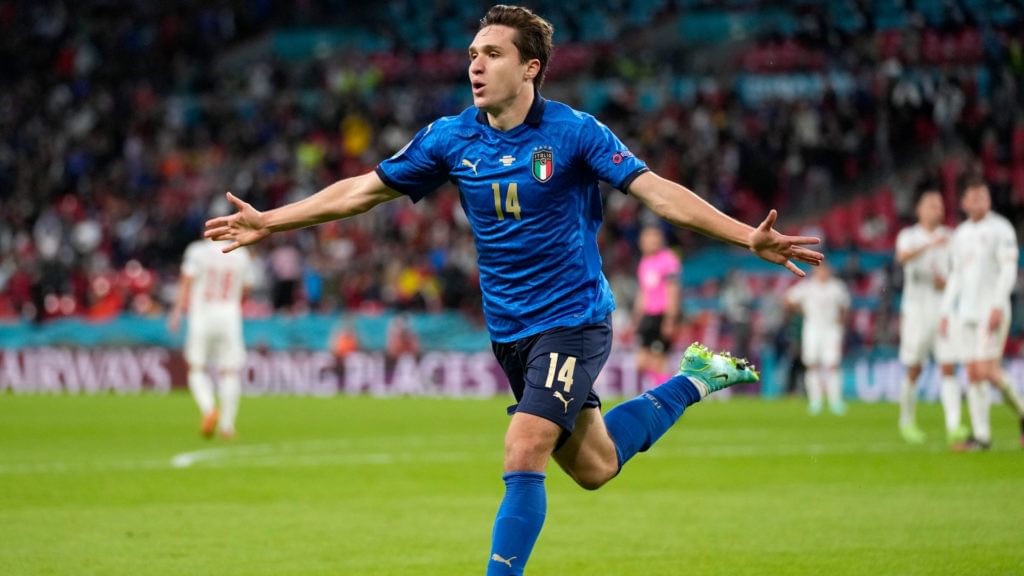 Federico Chiesa, Matteo Pessina, Gaetano Castrovilli, Gianluca Mancini, Alex Meret, Alessio Cragno, Domenico Berardi, Andrea Belotti, Stefano Sensi and Manuel Locatelli benefited immensely from this. It was a key component in their path to the national side. In addition, you had the likes of Gianluigi Donnarumma, Nicolo Zaniolo, Lorenzo Pellegrini, Leonardo Spinazzola, Nicolo Barella and Alessio Romagnoli. All were first-team regulars at clubs like Juventus, Inter, Roma and Milan.
The common denominator was that coaches of these teams believed in more efficient use of the ball. They wanted their teams to play progressive football with quick passing. All this, while still maintaining the old school Italian values of defensive solidity and leadership.
An increasing sign of the competitiveness and attacking intent festering within the Italian game is seen in how the top four has teams other than Milan, Inter, Juventus and Roma featuring. More goals were scored in Serie A as compared to the Premier League, La Liga and Bundesliga over the course of last three seasons.
While Juventus and Inter have remained stable within the top four, Atalanta, Lazio and Napoli have given stiff challenges to the traditional powerhouses. With their emergence, Serie A has proved that it is as exciting as the other big leagues in Europe. One would only need to gaze at the final day drama in Italy at the end of the 2020-21 season, where besides Inter the other three positions in the top four changed almost every minute until the final whistle.
Another sign of Serie A's move towards greater attacking football is the upward trend of goals per game among the top four in the last three seasons. Serie A ranks among the top two in Europe's big four leagues for the number of goals per game amongst the top four teams. An additional caveat is that teams in the Bundesliga play 34 games as compared to 38 in the other leagues.
| | | | | |
| --- | --- | --- | --- | --- |
| Goals per Game by Top 4 | Serie A | EPL | La Liga | Bundesliga |
| 2020-21 | 2.2 | 1.9 | 1.8 | 2.2 |
| 2019-20 | 2.2 | 2.1 | 1.7 | 2.4 |
| 2018-19 | 1.8 | 2.1 | 1.7 | 2.2 |
Atalanta deserve special mention in Serie A's list. Gian Piero Gasperini, once panned for his reluctance to move away from his 3-4-3 system, is now responsible for one of the league's most free-scoring sides. His 3-4-2-1 system at Atalanta is high-octane, relies on man-marking and pressing high up the pitch. They have finished third in each of the last three seasons. Atalanta scored 77, 98 and 90 goals in each of those three seasons.
Hailing from the town of Bergamo, that has an average population of just around 120,000 people, they became the toast of Europe in the last two seasons. The team nearly pulled off the impossible in going past PSG in the quarter-finals in their debut season in the UCL.
Additionally, Italy's new tax laws allow greater opportunities for overseas players to earn more. It can also draw for more private investments into the league as seen in the case of Fiorentina and Roma. The coaching environment in the country still remains strong, despite the loss of Antonio Conte from Inter. The return of Massimiliano Allegri, Maurizio Sarri and Jose Mourinho will prove to be a key factor in fans across Europe tuning into Serie A more frequently than before.
Just like how the rest of the Corleone family were surprised by Michael's transformation in 'The Godfather' and took him seriously, the rest of Europe needs to sit up and take Serie A more seriously than before. Rest assured, their success at Euro 2020 could just be the start of a revolution in Italy.
For more updates, follow Khel Now on Twitter, Instagram and Facebook.