Footy Renders/African Football/Pngegg/PNGITEM/Khel Now
Many underlying reasons resulted in these players deciding to play for other nations.
Among players participating in the 2018 FIFA World Cup, at least 50 were either born or raised in France. An amount that is the equivalent of roughly two entire national teams. France have been a major hotbed for footballers for the previous couple of decades now.
France's immigration situation has played a crucial role in this influx of talent. After Second World War, professional football resumed in the French top flight and several new clubs emerged. With this, the emergence of many talented youngsters began. This included footballers, who belonged to families which had migrated to France from various French colonies.
Les Blues have been a very successful footballing nation since their 1998 World Cup and 2000 Euro Championship victory. That French team was known to be a multicultural, diverse powerhouse. The phrase, "Black, Blanc, Beur," was popularised and used for this French team that honed black, white and Arab players, united together on the field.
However, many footballers who hail from France decided against representing the nation internationally in the last decade. Here are the top 10 footballers who opted against representing France.
10. Yacine Brahimi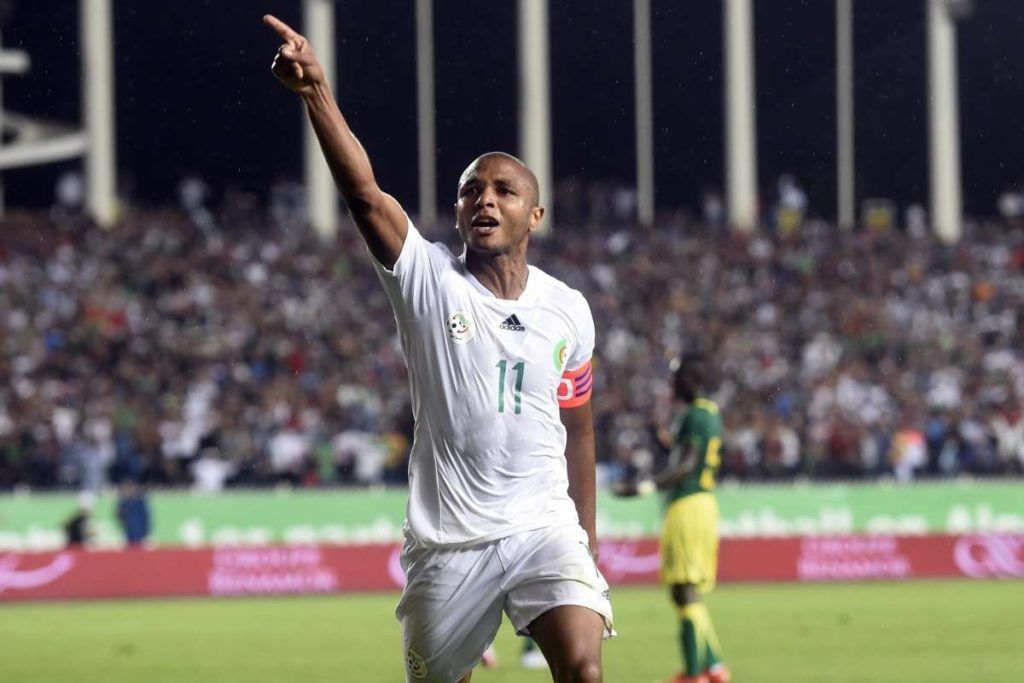 Currently an Algerian international, Brahimi was a sensation for France's youth national teams. He represented them from the U-16 to the U-21 levels.
The left-winger was also eligible to play for Algeria and received a call-up before the 2010 FIFA World Cup. However, Brahimi denied the opportunity and stayed on with France. However, Brahimi failed to get into the senior French team.
Three years after the initial offer, Brahimi changed allegiances and represented Algeria. Since then, he became a starter for them. He represented them at the 2014 FIFA World Cup, where Algeria reached the last 16. He also played in the 2015 Africa Cup of Nations.
Four years later, he was also part of the historic win for Algeria when they lifted the Africa Cup of Nations. It was a proud moment for him and the entire Algerian community in France as well. He has made 56 appearances for them till now.
9. Edouard Mendy
Currently the Chelsea goalkeeper and UEFA Champions League winner, Edouard Mendy's football career has been far from straightforward.
In his early years, he progressed through the ranks in France, playing in the third division. Later, he was signed as third or fourth-choice keepers for Ligue 2 and Ligue 1 clubs. This resulted in Mendy looking for employment outside football.
Mendy's career revived with his performances at Reims and Rennes. However, Petr Cech's scouting and a Chelsea contract have brought him to the top.
An international appearance for France was a far-fetched dream, given his struggles at the club level. However, Mendy was offered opportunities by Guinea-Bissau and Senegal before he chose Senegal. Since 2018, he has been their first-choice goalkeeper. He represented them in the 2019 Africa Cup of Nations as well.
8. Nicolas Pepe
Currently a right-winger at Arsenal, Nicolas Pepe was one of the hottest commodities in Europe a couple of seasons back.
Pepe was born in France to parents of Ivorian descent. Similar to Mendy, Pepe never got a call-up for France at the youth level. However, he received his first call up for Ivory Coast in 2016.
Pepe did not have the best years playing at the international level for Ivory Coast. He has often been left out as an unused substitute and has not got as many opportunities as he would have liked. However, with an upturn in form now in the beckoning, Pepe would hope that he could lead Ivory Coast far into the Africa Cup of Nations that are set to take place later in 2021.
7. Mehdi Benatia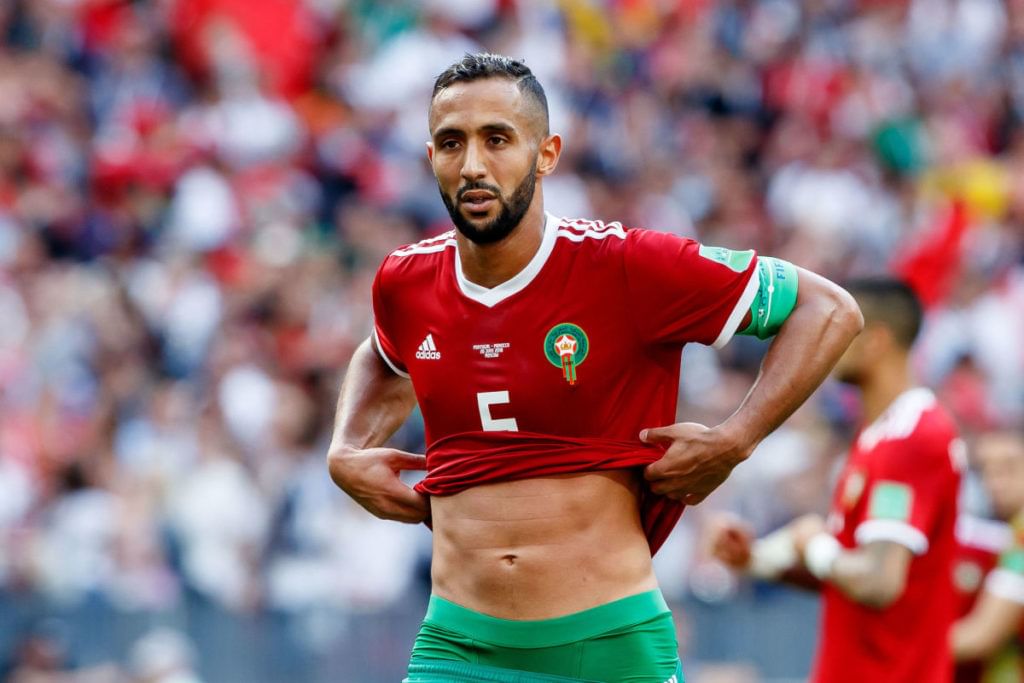 The central defender was born in France but chose to play for Morocco, the country of his father. Benatia made this choice after having already represented France at the U-18 level. He also made his breakthrough as a professional in France itself. Marseille was his boyhood club, where he spent five years.
Benatia made his senior international debut for Morocco as a 21-year-old and soon after, his club career also kicked off properly. The defender joined Udinese in Serie A. Later, he went onto play for Roma, Bayern Munich, and Juventus – winning several trophies in the process.
Benatia has made 55 appearances in a Moroccan shirt till now.
6. Raphael Guerreiro
Unlike several others on this list, Guerreiro never even made an appearance for the French at the youth level. In fact, it is fair to say that playing for the Les Blues was never even considered by him.
The left-back was born to a Portuguese father and French mother in France. It was France where he made his professional debut at the club level with Caen in Ligue 2. He then made the jump to the French top flight with Lorient. Soon after, he was given a call-up for the Portuguese U-21 side and even made his senior debut for the national team that year.
Since then, Guerreiro has never looked back. He has been a revelation for Dortmund with his tenacity. For Portugal, he has also been the first-choice left-back for several years now. He was also part of their Euro 2016 winning team.
5. Kalidou Koulibaly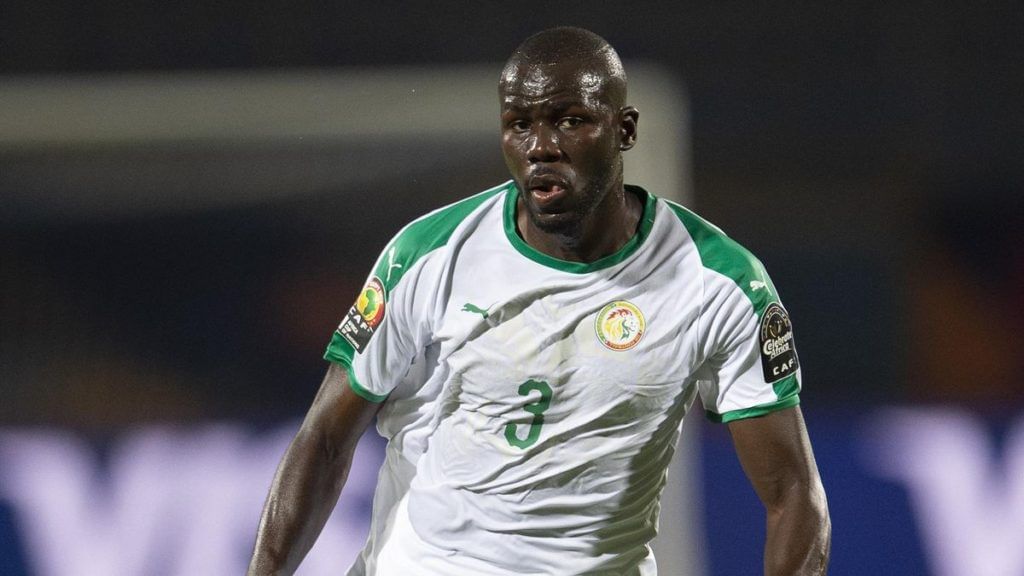 An ability to make the cut and get into the main French squad would have never been a problem for Kalidou Koulibaly. He is the exact type of centre-back that Didier Deschamps likes. Strong, fast, good aerial presence and decent on the ball. In fact, Deschamps often shared his desire to have Koulibaly play for the French side.
Koulibaly spoke about his desire to play for Senegal and that he has no regrets in making that decision. He was also Senegal's Player of the Year in 2017 and 2018, ahead of Sadio Mane. The imposing centre-back has made 47 appearances for Senegal till now in his career. He has also been part of the nation's football revolution and establishing Senegal as a competent African country.
4. Gonzalo Higuain
One of the most prolific strikers of the last decade, Gonazlo Higuain too had an opportunity to play for the French National Team early in his career.
Higuain played in River Plate's youth set-up in his early days in Argentina. However, when he came of age, the striker received a call-up from the French youth national teams. Higuain and his father claimed that he wasn't ready to decide at that stage, rejecting offers from both, France and Argentina.
Ultimately, he took his time and professed his loyalty to Argentina. He is the sixth-highest goalscorer in Argentina's history now.
3. Riyad Mahrez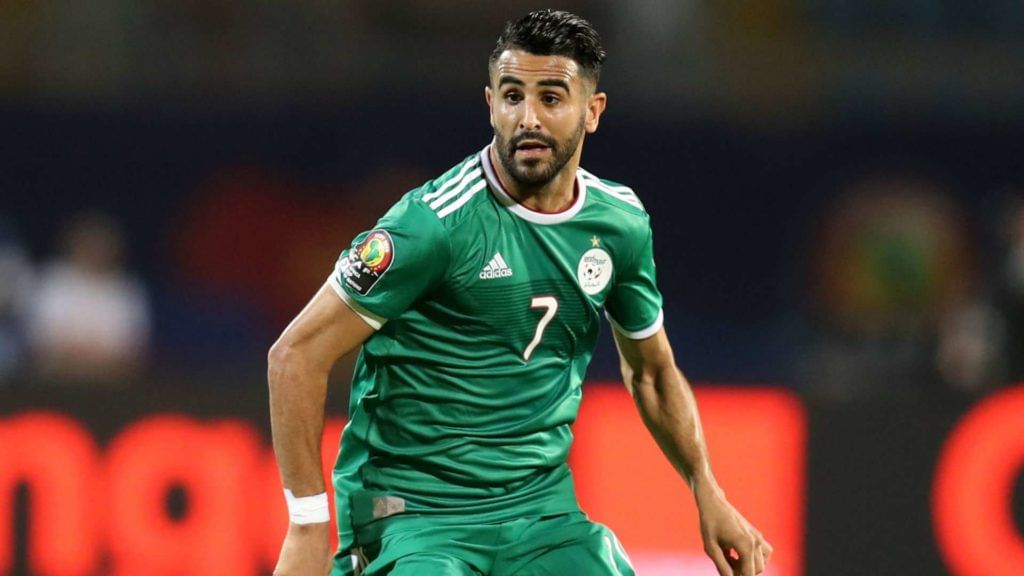 Identity is a big factor for any player when it comes to playing for a national team. National pride is a big part of international football and to be able to identify with that comes hand-in-hand.
For Riyad Mahrez, choosing to represent Algeria over France was not as difficult as it may sound, for footballing reasons at least. According to Mahrez's brother, Wahib, his desire to represent Algeria stemmed from a tribute to his late father. Wahib later said, "Riyad did it for his Papa."
Mahrez, African Player of the Year of 2016, has had a massive impact on Algerian and African football. Due to his exploits for Leicester City and Manchester City in the Premier League, more scouts are now visitors there and in Mahrez's French suburb town, Sarcelles, as well. He had an opportunity to play for France but like most footballers in this list opted against it.
2. Pierre-Emerick Aubameyang
One of the fastest footballers around, Pierre-Emerick was born in France and spent his childhood there. This was largely because his father used to play in France back then for clubs like Le Havre and Stade Lavallois. Despite being in France, both Aubameyang and his father, who also has the same name, were Gabonese.
Aubameyang was eligible to play for several nations for a host of reasons. His one-year impressive stint at Dijon received interest from Italy who wanted him to stay there and join their national team later. His early years in French clubs like Lille, Monaco and especially, Saint-Étienne, saw him represent France at the U-21 level as well. In fact, because of his mother, Aubameyang was eligible to even represent Spain.
Ultimately, the striker took inspiration from his father and joined the Gabonese International team. His father was previously a captain of the team and made about 80 appearances. Currently, Aubameyang has 66 appearances for Gabon and with 27 goals, he is the highest goalscorer in the history of the country. Just like his father, he is also the captain of the national team.
1. Aymeric Laporte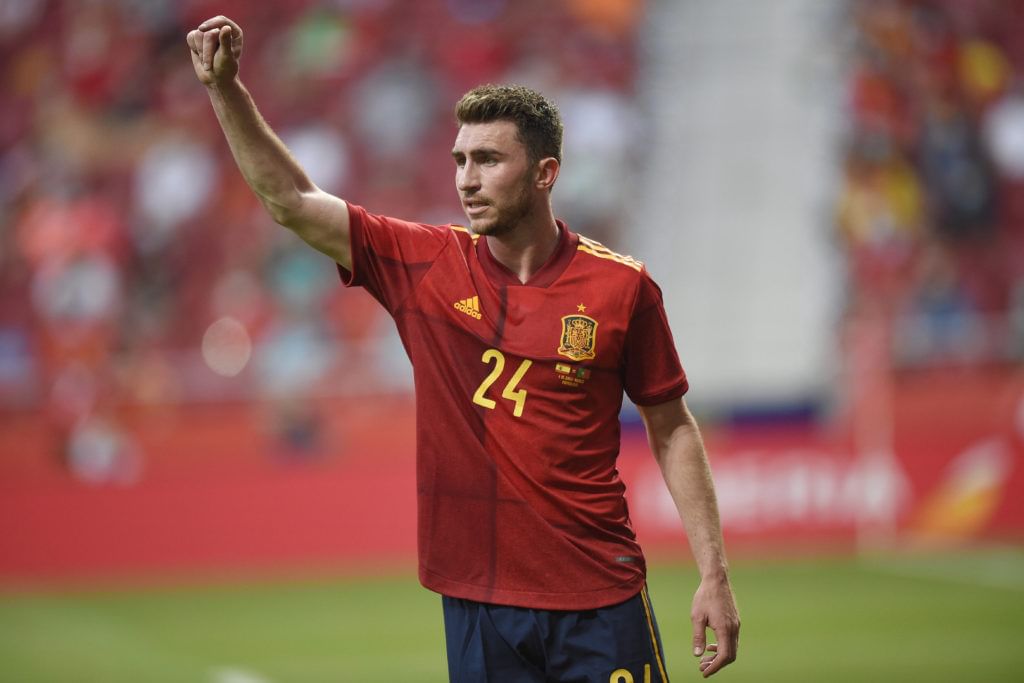 He is one of the many footballers who chose not to play for France. After several years of being overlooked by Didier Deschamps, Laporte finally switched allegiance to Spain with the help of his dual citizenship.
Born in France, Laporte moved to Spain at the age of 16 and joined Athletic Bilbao's youth set-up. Meanwhile, he made appearances for the France U-21 side. Laporte's early days in Spain made him presently eligible to change his allegiance to Spain.
This is why, when Laporte was overlooked by Deschamps despite his incredible performances at the club level, the defender chose to join Luis Enrique's Spain. A team that suits Laporte's abilities to the best and most importantly, wanted him to play for them.
For more updates, follow Khel Now on Twitter, Instagram and Facebook.