Celtic FC/Premier League/UEFA
Estimated reading time: 5 minutes
These outfits went on long unbeaten runs and achieved some of the biggest milestones in the sport.
Winning a title is no mean achievement. However, to accomplish it without losing a single match is almost unfathomable. It is no surprise that the list of teams who have achieved this feat over the last century is almost empty. However, some incredibly talented teams have attained this in Europe's top five leagues.
There is no doubt that achieving invincible club season is an accomplishment of the highest order. It is no surprise that the Premier League decided to award Arsenal with a unique Gold trophy when they reached this milestone in the 2003/04 season. Khel Now takes a look at five clubs, who achieved an invincible season.
5. AC Milan (1991-92)
AC Milan are one of the historically richest clubs in the world. With 18 league titles and seven Champions League trophies in their cabinet, AC Milan are also a European powerhouse.
In the 1991/92 season, Milan went on an unbeaten season run, writing their names in the history books forever. It was Fabio Capello, whose side made such a remarkable record. Capello's Milan won three Serie A titles in a row between 1991 and 1994. This incredibly talented team was a product of Arrigo Sacchi's terrific coaching and smart signings. Milan were stacked with some talented players like Ruud Gullit, Marco Van Basten, Paolo Maldini, Frank Rijkaard and more.
Milan won 22 of the 34 matches in the league while conceding just 21 goals. They also found the net on 74 occasions. The Rossoneri went on a 58-match unbeaten run across seasons, a Serie A record to date.
4. Arsenal (2003-04)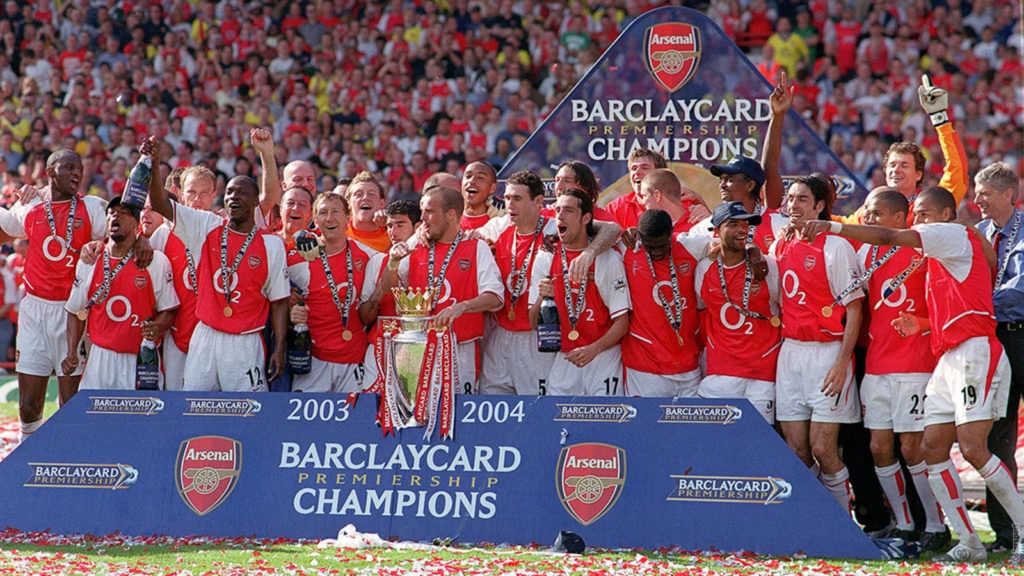 Arsenal are the second club in English football to have ever achieved this feat. They are proud recipients of the tag "Invincibles".
Arsenal manager, Arsene Wenger, deserves a lot of plaudits for this. Wenger, who was one of the longest-serving managers of the Premier League, has been a revolutionary tactician for English football. He has impacted the English game in ways one can not even imagine. Arsenal's invincible season was the peak of all his work at the club.
With stars like Thierry Henry, Robert Pires and Patrick Viera at the club, an invincible season is a true reflection of their quality. Arsenal won the league with 90 points. A points total that several teams have surpassed despite not being "Invincible". Despite an abundance of draws on their course to glory, it is unfair to take anything away from the North London outfit.
3. Juventus (2011-12)
In the last decade, Juventus have won nine League titles. From the 2011-12 season till 2019-20, the outfit were simply unstoppable.
Their invincible story is a lot more stunning, considering the adversities they encountered. Juventus were relegated from the Italian top flight in 2006 and six years later, they won the Serie A whilst being invincible throughout. This is no mean achievement.
Juventus' invincible Serie A win was the turning point for the club as they went onto win nine titles in a row. Their points total was even lower than those of Arsenal, as they amassed 84 points. A lot of plaudits need to go to Antonio Conte as well. The Italian tactician lifted the team from a situation, where even the top four would have been considered good to consecutive league titles.
2. Celtic (2016-17)
While Celtic are not from Europe's top five leagues, their dominance in the Scottish League in the last decade is a reflection of how good they have been.
After the end of his Liverpool managerial stint and before his reign at Leicester, Brendan Rodgers was the manager of Celtic. His work at the club made them a force to be reckoned with. Celtic went on a 69-game unbeaten run and finished the season with a stellar 106 points.
In the course of their invincible season, Celtic won the Scottish Premiership, Scottish Cup and the Scottish League Cup to complete an unprecedented domestic treble.
1. Rangers (2020-21)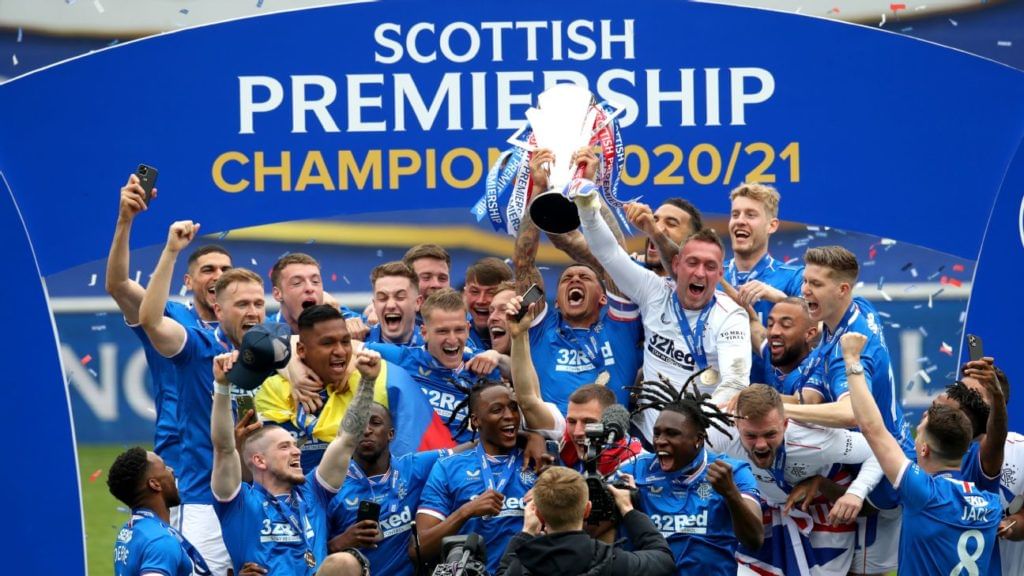 Steven Gerrard's Rangers side are first on the list of teams, who achieved unbeaten seasons. The side won the Scottish Premiership with a total of 102 points, which is the second-best points tally since the formation of the Premiership.
Rangers have played a very attractive, attacking and possession-based style of football. At times it seems like they have taken inspiration from Jurgen Klopp's Liverpool while setting their team up. Despite Rangers' attacking prowess, it is their defence that has been record-breaking. Gerrard's side equalled Celtic's record of 26 clean sheets last season. They conceded only 13 goals in the season, which is the record lowest as well. They even surpassed Jose Mourinho's famous record of 15 goals conceded at Chelsea.
Gerrard has spent three seasons at Rangers. After two second-place finishes, Gerrard has finally won the title that Rangers have waited a decade for. Celtic were on course to win their 10th Scottish title in a row, but this Rangers team were the difference. They have won the title in some style as well.
For more updates, follow Khel Now on Twitter, Instagram and Facebook.