The Dutch tactician has attracted attention for a long time with his impressive spell at the Amsterdam-based club.
In recent years, the name of Erik ten Hag emerges every time a major club looks for a new manager. This is due to his impressive ongoing spell at Ajax. He has overseen Ajax winning two league titles and a heroic run to the Champions League semi-finals in 2018/19. Since premium managers with a tactical identity are the trend, it is only a matter of time for Ten Hag to make a move to a different club.
Ajax's impressive start to the season has only strengthened the chances of Erik ten Hag attracting a bigger offer. The Amsterdam-based club recently attracted attention with a thumping 4-0 win against Dortmund. They have also started the Eredivisie in dominant fashion. Clubs like Barcelona and Manchester United being in a position to actively keep an eye on their current manager's alternatives further adds up to the cause. Here is the list of five such clubs, that should target Erik ten Hag:
5. Tottenham Hotspur
In honest terms, Tottenham did not end the summer with the managerial choice they would have liked to secure. Multiple fall-outs until the last moment meant the North London club had to settle for Nuno Espirito Santo. The former Wolverhampton Wanderers manager is in-charge currently, yet things do not seem to be right in many ways.
Tottenham, post the Mauricio Pochettino era, have been looking to continue their run with an attacking brand of football. The same feature was their main objective during the all-out search this summer. Yet, having ended up with a manager who is comfortable with defending deep and hitting on the counter-attack, they might consider opting for an alternate project in the long-term.
Talking about sustainable projects, the name of Erik ten Hag comes in pole position. At Ajax, he is known to use the available limited resources well. This will certainly be favourable for Spurs. Further, under Fabio Paratici, their recruitment has been taken care of. Combining that with Ten Hag will increase their probability of landing a trophy.
4. Juventus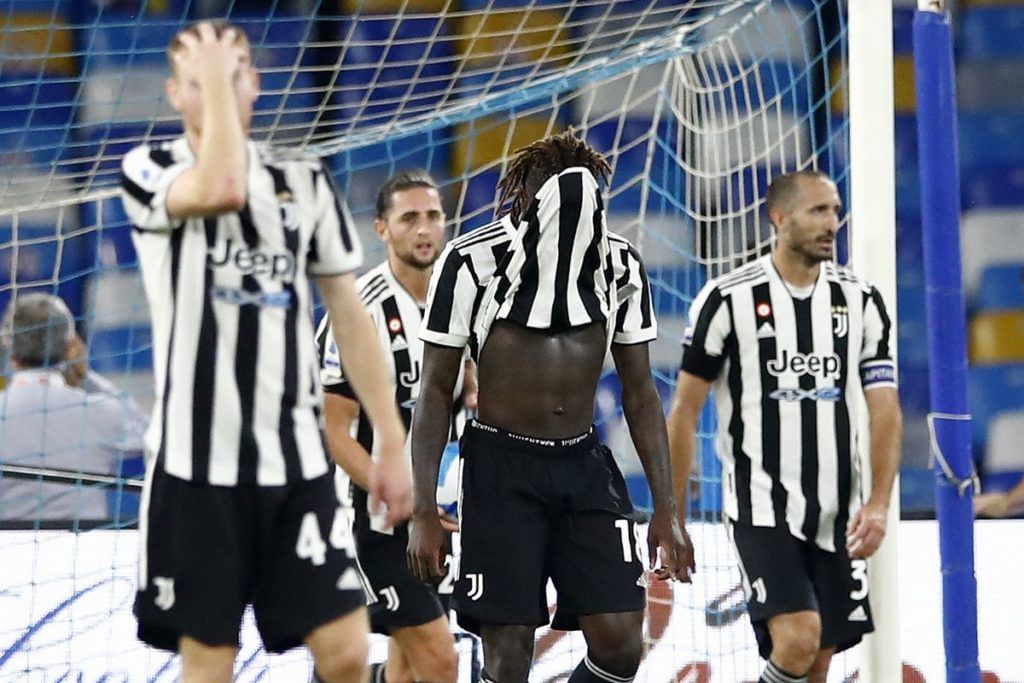 Juventus are clearly struggling. After missing out on their 10th consecutive Serie A title last season, the team have seen an array of changes. Cristiano Ronaldo's departure is one, but the major one is the managerial switch from Andrea Pirlo to Massimiliano Allegri. Allegri's second term has not started well and the Old Lady are seventh in the league currently. Provided that this persists, the club might opt to make another change by the end of the season.
Juventus' situation with managers has always been tricky. Yet, there are plenty of reasons why Erik ten Hag is worth pursuing as an alternative to Allegri. First, the Juventus squad still has the attacking ripples from Maurizio Sarri's tenure. Despite him not getting enough time to implement his ideas, changes on the attacking front were starting to make sense. Ten Hag's philosophy can make the most out of the attacking resources that they possess. The likes of Paolo Dybala, Federico Chiesa and Manuel Locatelli can shine individually as well as a collective.
Furthermore, the availability of a high-potential midfielder like Arthur Melo gives another rational to pursue the Ajax boss. Capable of working with players who excel with the ball, Juventus' chances in Europe and achieving a more attacking brand of football, can come alive with Erik ten Hag.
3. Paris Saint-Germain
With the squad that PSG have built this season, a loss is enough to invite calls for managerial change. Having Lionel Messi, Kylian Mbappe, and Neymar upfront, the side have an ideal setup, yet are under-performing. It's fair to say that time is ticking for Mauricio Pochettino to get things working.
However, in the worst case scenario where things don't work out, the Qatar-backed club will opt for a managerial alternative. When seeking a manager who has tactical capabilities to be flexible, Erik ten Hag can pop out as an option. Although Ten Hag's philosophy resembles that of Johan Cruyff, the methods that he uses to achieve it have varied over time. With almost unlimited resources at Paris, his capability to find a way and make things work will be crucial. In addition, a major reason for PSG to go for him would be the presence of a player like Marco Veratti – one who is tailor-made for the preferred 4-3-3 system of Erik ten Hag.
2. Manchester United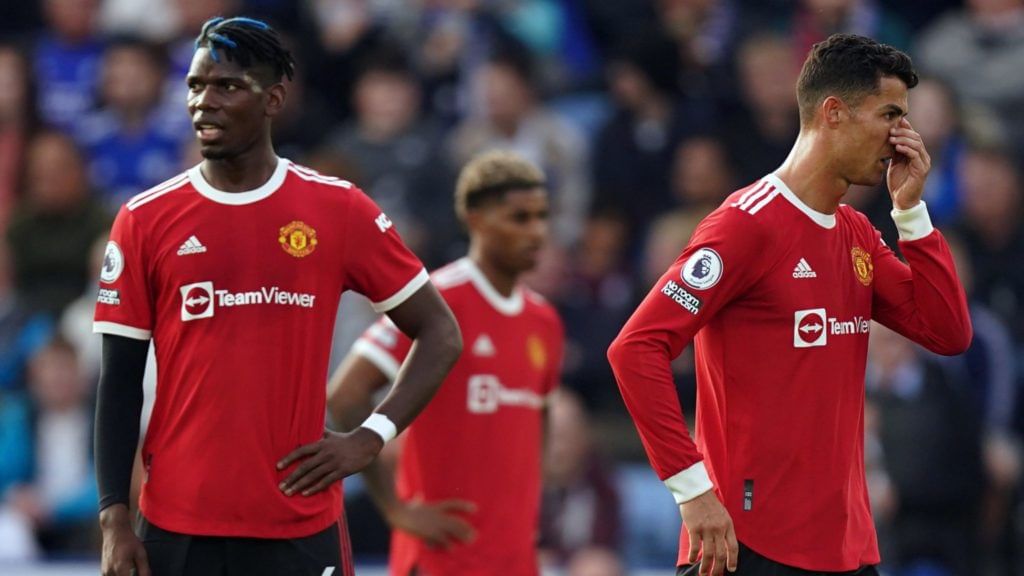 Although Ole Gunnar Solskjaer has been supported by the Glazers so far, things might not take too long to change. Despite spending a hefty amount on Jadon Sancho and bringing in Ronaldo, the Red Devils have not performed up to their capabilities. This has raised questions regarding Solskjaer and whether he should be given more time to yield results. Indeed, United might pursue Erik ten Hag if they decide not to continue with the club legend.
There are multiple reasons for the Red Devils to go for the Dutch head coach. An attack-minded manager with capabilities to accommodate both – wing and central – progression, the tactician is more equipped with in-game switches to deliver results. Similarly, Ten Hag excels in man management, which is what United might be seeking after getting multiple profiles in the squad.
1. FC Barcelona
Erik ten Hag's move to Barcelona is something that started making rounds after he announced himself with a fairy-tale Champions League run. Not only does he share the same philosophy as the Catalans, but the situation that Barcelona are in right now makes him likely to take over from Ronald Koeman.
Although Joan Laporta has expressed his open support to Koeman, Barcelona's performances have not served to assure his position. With the most anticipated candidate Xavi Hernandez bound to Al Sadd till 2023, Laporta might opt to hand his project to the current Ajax tactician. Furthermore, Erik ten Hag has a tremendous track record in leading a young squad to glory. With the likes of Ansu Fati, Pedri, Gavi and Nico Gonzalez coming through the ranks, this might be a perfect marriage.
For more updates, follow Khel Now on Twitter, Instagram and Facebook.