Quick Reads
Top five costliest football club acquisitions you must remember!
By

Kaushik
These deals have helped these clubs to become global brands in every sense.
Football is the most-watched sport on the planet and football clubs are among some of the prominent and well-followed in the domain.
Football clubs are of great meaning to their fans in terms of a medium of representation, belief and the euphoria that surrounds the club which has endeared the best clubs to widespread audiences all over the world.
Today, football clubs have become money-making juggernauts with increased investments from private entities and marketing companies that are on the lookout for mutually beneficial solutions for the business by promoting the image of the football club along with their own.
Some have gone one better and also bought these clubs which came at a premium and also posed problems of their own. Today we will take a look at the five most costliest acquisitions of football clubs.
5. Paris Saint-Germain – Qatar Sports Investment Group (€80 million)
In the summer of 2011, an underwhelming Paris Saint-Germain were suddenly in limelight in European Football due to the club's purchase by the Qatar Sports Investment Group headed by Tamim bin Hamad al Thani, the incumbent ruler of Qatar. QSI took up 100% of the stake in the club in a deal totaling close to 80 million euros.
PSG have never looked back since then and from relative obscurity, they now stand among Europe's creme-de-la-creme. Backed by the oil-rich finances of the Qatar state, Le Parisiens have spent more than a billion euros on transfer since 2011.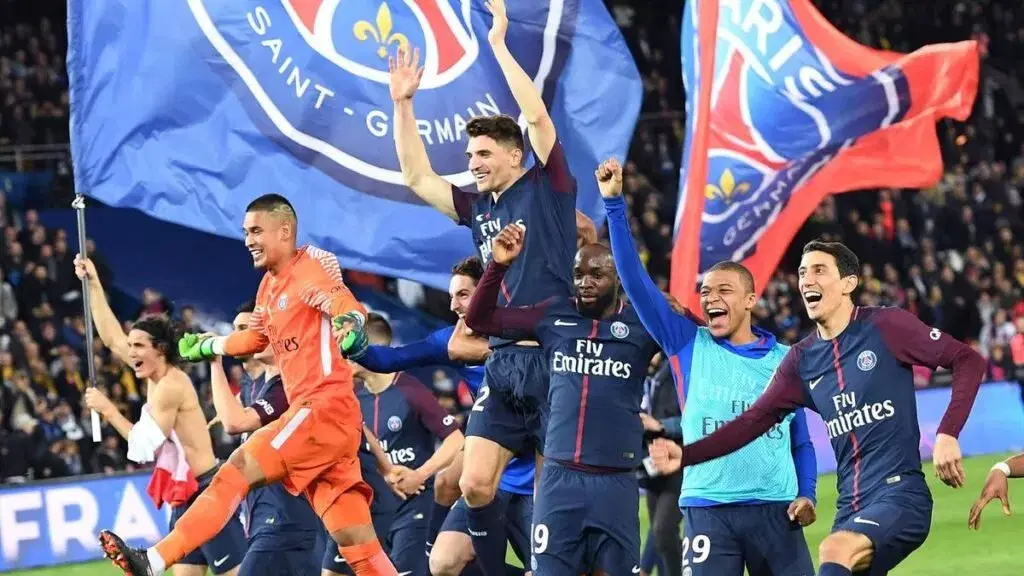 In 2017, PSG made their statement of intent and might by smashing the world-record transfer fee when they snapped up Neymar from Barcelona for an earth-shattering 222 million euros and Kylian Mbappe from Monaco (initially on loan) in a deal reported to be worth 180 million euros.
PSG's financial flex in the transfer market has rewarded them with unprecedented success on and off-the-pitch with the capital club dominating football in France having won every league title so far except for the 2016-17 season. The club has recruited some top talents in the process which has led to a massive increase in the brand value.
But their purchase in 2011 was with only one goal in mind: winning the UEFA Champions League title. Despite their efforts, PSG are yet to even make it to the semifinals of the prestigious competition.
4. Chelsea – Roman Abramovich (€155.5 million)
It is by now well-documented that Roman Abramovich is one of the chief reasons behind the successes of Chelsea in football this century. In one of the most memorable football club acquisitions of this century, the Russian multi-billionaire bought the club ahead of the 2003/04 season and immediately set out converting Chelsea into the club that it is today.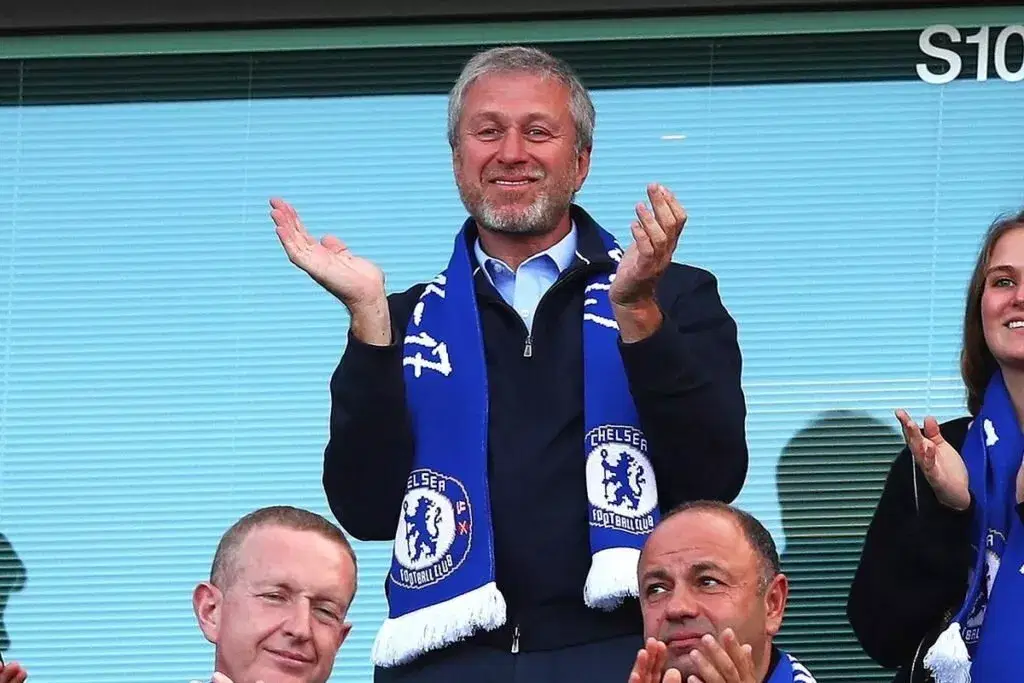 With continued investment in the club and its development, the results on the pitch to back it, Abramovich has given plenty of reasons to smile for the Stamford Bridge faithful. Since his purchase, Chelsea have won a combined total of 17 trophies including five Premier League titles, five FA Cups, two Europa League titles and the coveted UEFA Champions League title in 2011-12.
In fact, before his arrival in West London Chelsea had only a solitary league title won way back in 1954-55 to show for their efforts. Abramovich has transformed Chelsea from being title pushers to serial winners both on the national and continental stage and has also made Chelsea into a global brand in his time.
3. Manchester City – Sheikh Mansour bin Zayed al Nahyan (€233 million)
When football club acquisitions are concerned, buying Manchester City by the Royal Prince of Abu Dhabi Sheikh Mansour is arguably modern football's most iconic and controversial tale. Since their purchase of the club in 2008, their journey has been one studded with success and controversies at the same time off the pitch.
Since their purchase the club has seen unprecedented levels of growth from a taciturn club in Manchester to now becoming a global powerhouse. In the 12 years since, City have won 14 titles including four Premier League titles, two FA Cups and five League Cups including three in a row. Under current manager Pep Guardiola, they became the first team in English football to win a domestic treble, winning the league, FA Cup and League Cup in 2018-19.
Off the pitch though, the club has been accused of many charges including regularly charged with flouting Financial Fair Play (FFP) regulations for alleged overspending on players which culminated with the club being subsequently barred from the Champions League for the next two seasons; a ruling that they are still appealing against in the Court of Arbitration for Sport (CAS).
But with the almost unstoppable pumping of funds into the club and currently having the most expensive squad in football, it can't be argued that Manchester City and their owners have received their fair return on investment and it has turned City from being second best in Manchester to now standing tall among Europe's elite and having the service of some of the world's best players.
2. Liverpool – Fenway Sports Group (€333 million)
Liverpool were purchased by Fenway Sports Group who also own the Boston Red Sox in the American National Football League (NFL) in 2010. Since their purchase, the club laid out a project which would take Liverpool to the top of the footballing charts.
Although the road hasn't been smooth, the club have remained strong on their vision and came within touching distance of achieving their decades-long dream of lifting the Premier League title and their first since 1990 but it wasn't to be. But with a committed board, a new manager in Jurgen Klopp and some of the most passionate fans in the world on their back, Liverpool have turned around their fortunes in style and in double-quick time having finished 8th in 2015.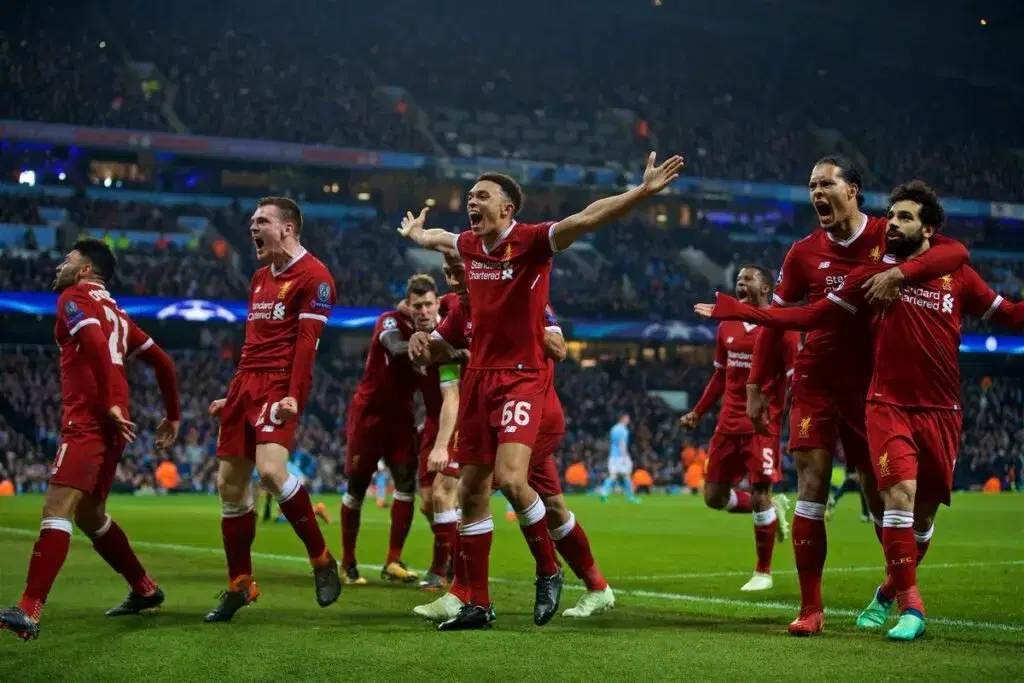 In the five years since, the club from Merseyside once again chased eventual champions Manchester City to the brink in the summit race of the Premier League last season, finishing one point short in the end. But they achieved their ultimate aim by winning the UEFA Champions League last year in Madrid.
This season, they are slated to tick the biggest box in the bucket list by finally getting their hands on that elusive Premier League trophy having blown teams away and opening up a 25-point lead at the top. It is now just a matter of time before the celebrations begin in Merseyside. Liverpool's success is a testament to the wonderful management of Jurgen Klopp, their hiring, the players and the owners who have stood by the club in times of need and are now reaping benefits of their actions.
1. Manchester United – The Glazer Family (€878 million)
Manchester United were at the peak of their powers in the 2000s with their successes on the pitch and their brand value of it. So when the prospect came up of buying the club, the Glazer Family, headed by Malcolm Glazer slowly increased their minority stake from 15% to buying 98% of the ownership in a deal totaling around 800 million euros.
The sale was met with a lot of criticism and opposition from loyal United fans who believed the club was preferring foreign money over domestic support and saw it as contrary to the club values.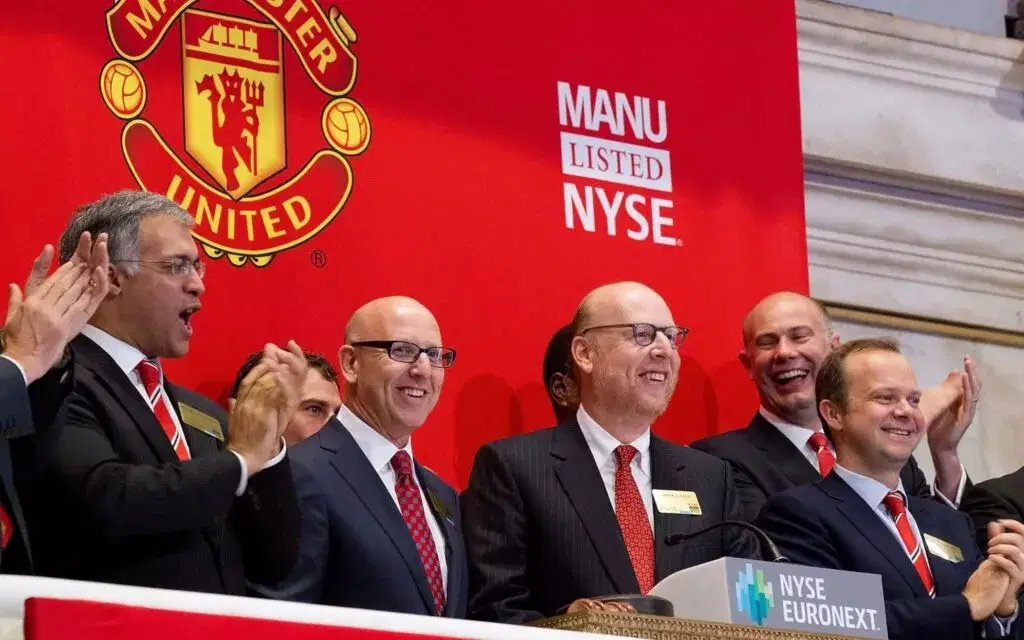 But since their purchase, Manchester United have won consecutive titles from 2006 to 2009 and then in 2010-11 and 2012-13 post which Sir Alex Ferguson announced his retirement.
Since his retirement, United have struggled as a club and have lost out their perch to rivals Liverpool and Manchester City who have improved leaps and bounds in the meantime. United, on the other hand, have suffered from a clear lack of direction and mismanagement in terms of players bought and constant change in managers.
Although they have shown flashes of slow improvement, it is still a long way to go for them to re-attain their status among the top clubs in the world which they still somewhat hold on to owing to their massive brand value and past successes.
For more updates, follow Khel Now on Facebook, Twitter, Instagram, Youtube and join our community on Telegram.