Indian Football
Top five regions where Indian football needs a footprint
By
Ujyant Ramesh
(Courtesy : The Quint/ARA FC)
These are the states where enhancement of the sport is required.
For over a century, Indian football has received support from its fans. As a result, multiple clubs developed during this period, with players being produced from all across the nation. Especially with the inception of the Indian Super League (ISL), this has increased manifold with clubs being added on a regular basis. However, more needs to be done in order to develop the game.
One of the key steps is to tap into the isolated regions and remote parts of the country, which have a decent football following. Apart from Goa, West Bengal, northeastern and southern states, there are other regions too, that need to be focused upon. While there are ongoing efforts in a few such places, they're not even close to adequate. Hence, a lot needs to improve to cut out such disparities and inequalities amongst Indian states.
On that note, here are the top five regions where we feel Indian football needs a footprint:
5. Madhya Pradesh
One of the most underutilized and undiscovered sporting regions is Madhya Pradesh. Despite newer IPL and ISL clubs coming up of late, there's none from this region. Its first football club was a failed Second Division League club named Madhya Pradesh United – so much so that there's virtually no record of their games.
Similarly, some other clubs like Pride Sports and Madhya Bharat existed for brief periods. However, they all shut down due to financial issues. Currently, there is some hope in Madan Maharaj FC. Though not as influential as other states' clubs, they have the most potential – considering their participation in the 2021 I-League Qualifiers. However, infrastructure is also another big concern in the state.
4. Kashmir
Formed four years ago, the state of Jammu and Kashmir has its own I-League club in Real Kashmir. The club's formation story is simply heartwarming, to say the least. It was initially formed as a community outreach program after the devastating 2014 floods that caused massive destruction in the region.
After this, it was formalized into a club affiliated with the Jammu and Kashmir Football Association (JKFA). From there on, the Snow Leopards' story has been nothing short of a fairy tale – with them winning the Second Division League and two consecutive IFA Shields in three straight years. With this, the region's image has been very well rebranded. Add an ISL club to that and it could do a lot more to build and establish itself as a sporting hub.
While it does have RKFC's home turf, the TRC Turf Ground as a prominent venue, multiple other propositions have also been made by authorities. For instance, take the case of the Bakshi Stadium. Under renovation, it could become one the finest stadiums in India when completed. With a capacity of 45,000, a budget of ₹4 crore and construction as per FIFA's norms, it could promote Kashmir's football passion and talent.
3. Gujarat
The state of Gujarat has a lot of passion when it comes to football. But, even a city like Ahmedabad does not feature in either the ISL or the I-League. The most populous city of Gujarat has a passionate fanbase that turns out in heavy numbers for the national team's matches.
They also have good infrastructure like the EKA Arena, which has top-class facilities. The stadium in the multi-sport complex has previously been host to the Indian football team's games. Officials should look at Ahmedabad as an opportunity to spread the game in a new state.
2. Uttar Pradesh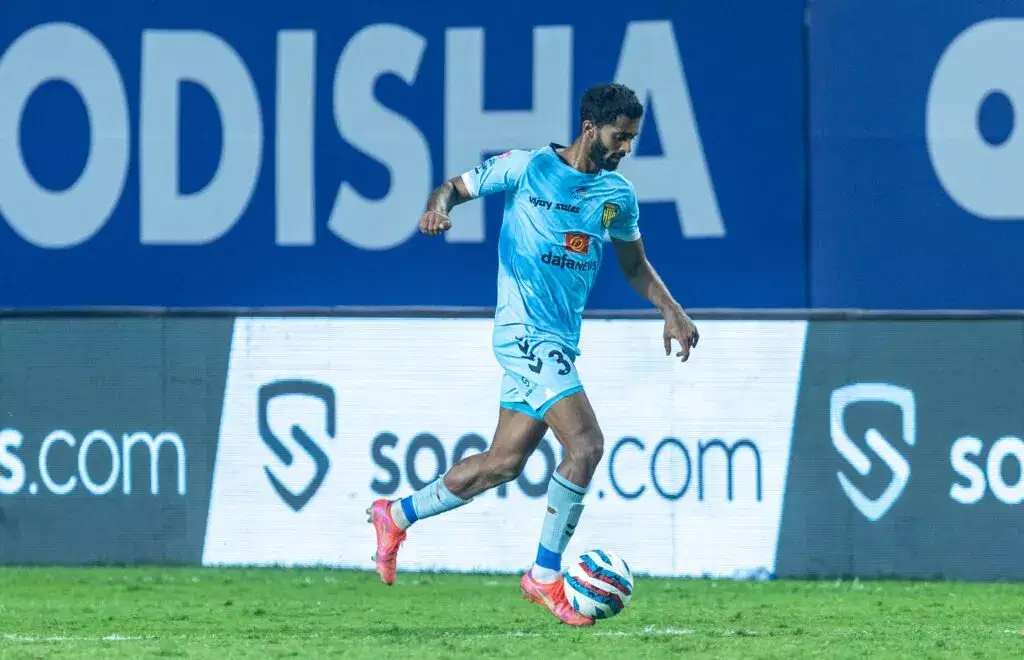 Uttar Pradesh produces some brilliant footballing talent in the country. Even though the state isn't involved by itself in developing talent, several come from the region – to represent clubs in the I-League and ISL as well as the national side. For instance, Akash Mishra, Nishu Kumar and Sumit Rathi are some current prominent names in the ISL from this part of the country.
All of these players are from academies across Indian states apart from Mishra. In his case, it's a different country itself (Germany's U Dream Football Academy). Essentially, this marks the existence of talent and desire for the sport, but a lack of training facilities. For the enhancement, academies and clubs need to be setup to produce more talent from the state. Meanwhile, Uttar Pradesh comprises an IPL team. Perhaps, it's high time that similar action is taken for football as well.
1. Pune
Pune is yet another region with football history and passion. The city prominently had two clubs (Pune FC and FC Pune City) competing in the I-League and ISL, respectively. Initially, Pune FC was the parent club founded in 2007. They had a brilliant six-year stint in the I-League and were known for their professionalism and youth development.
However, the club dissolved in 2016, thereby giving rise to the ISL side Pune City. This club went on to play five seasons in the ISL, before being dissolved too, in 2019. Since then, the city has no representation in club football. As a result, the city's footballing history is skewed and in dire need of revival.
For more football updates, follow Khel Now on Twitter, Instagram and join our community on Telegram.