The Red play Villarreal, while City face Real Madrid in the semis.
The UEFA Champions League semi-finals are about to kick off in a few days. Competing against each other will be Manchester City and Real Madrid. The other fixture will comprise Liverpool and Villarreal. Prior to the semi-finals, former Liverpool and Manchester City footballer Mark Seagraves interacted with the media in a group call arranged by Sony Sports Network. Here's what he had to say.
His favourites for semi-finals
The 55-year-old mentioned about his favourites in the semi-finals, "I have played for both Liverpool and Manchester City. I am a Liverpool supporter. While growing up, I supported them and went to watch them play. My heroes are Liverpool players. My family support the club as well. First and foremost, I want Liverpool to win. Then I want Manchester City to win because I have an affiliation with them.
"I do believe that Liverpool, at present, are favourites to win the Champions League. The games they're going to play against Villarreal won't be as taxing as some of the games they'll be playing in the Premier League. I think they will beat Villarreal and it's going to be quite a comfortable time for them."
He added, "Whereas Manchester City Vs Real Madrid is a huge game. Mentally, there will be exhaustion for them (City) because they will have to be on their guard for the entire game. That game is a lot tighter than the Liverpool game. So, it's Liverpool first, Manchester City second, Real Madrid third and then Villarreal last (laughs)."
Karim Benzema's form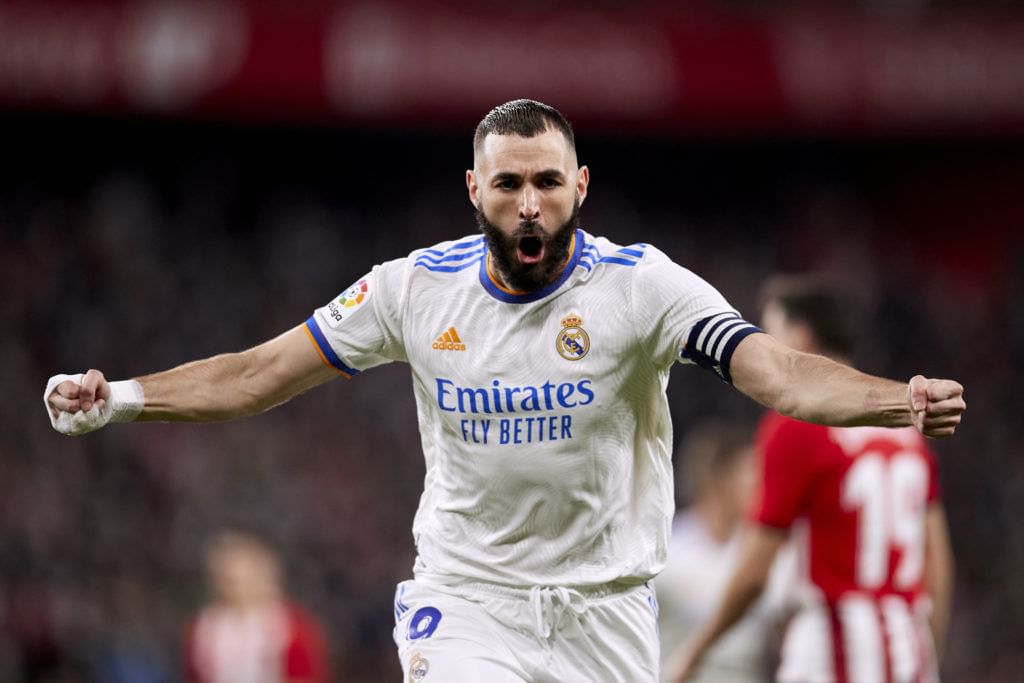 Karim Benzema has been in top form in the Champions League. He has scored two hat-tricks against Paris Saint Germain and Chelsea in the Round of 16 and quarter-finals. In the last two fixtures, he scored four out of the five goals which Real Madrid netted. When asked if he is the only one capable of netting goals, Mark Seagraves asserted, "He is the talisman for the goals. Whilst he's playing like that, Real Madrid will always have an opportunity. We can't have right-backs and midfielders scoring so many goals. He's the striker and he is the main focus.
Man City's tough schedule
Manchester City are set to play Real Madrid in the semi-finals, but their schedule seems to be pretty congested. The fixtures in April are in quick succession.
Seagraves commented, "The problem for Manchester City and Pep (Guardiola) is that he can't really rotate too much. Also, there are injuries. He's going to rotate as all the teams have because it's a huge fixture. They are playing one game every two days. From the purest point of view, you want these teams have a bit of rest before the big games – like the Champions League semi-finals."
Kevin De Bruyne's absence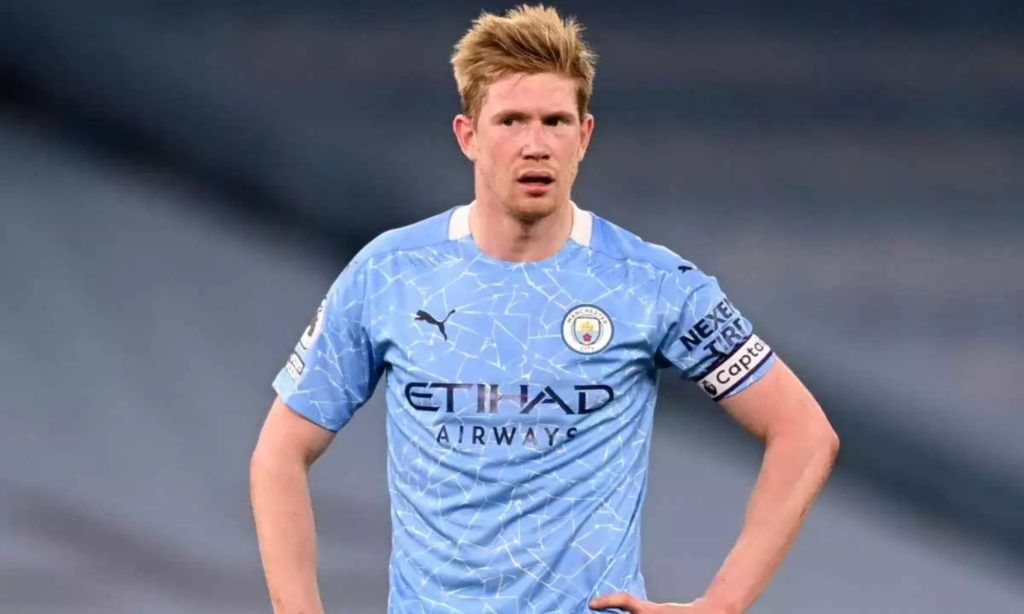 Kevin De Bruyne is reportedly out of the first leg due to an injury. Mark Seagraves shed light on how important a player the Belgian is for City and how his absence might help the opponents, "Absolutely. He is the best player in the team. He is the one that makes Manchester City tick. Even though they play fluent, attractive football, he's the player who can change games – his ability to score and create goals for others is second to none.
"We have seen him come off in the semi-final with a calf injury. Manchester City cannot afford not having a Kevin De Bruyne in the team. Kyle Walker maybe out as well with his ankle injury. So, all of a sudden two of your best and most experienced players might not be in the team."
Liverpool's chances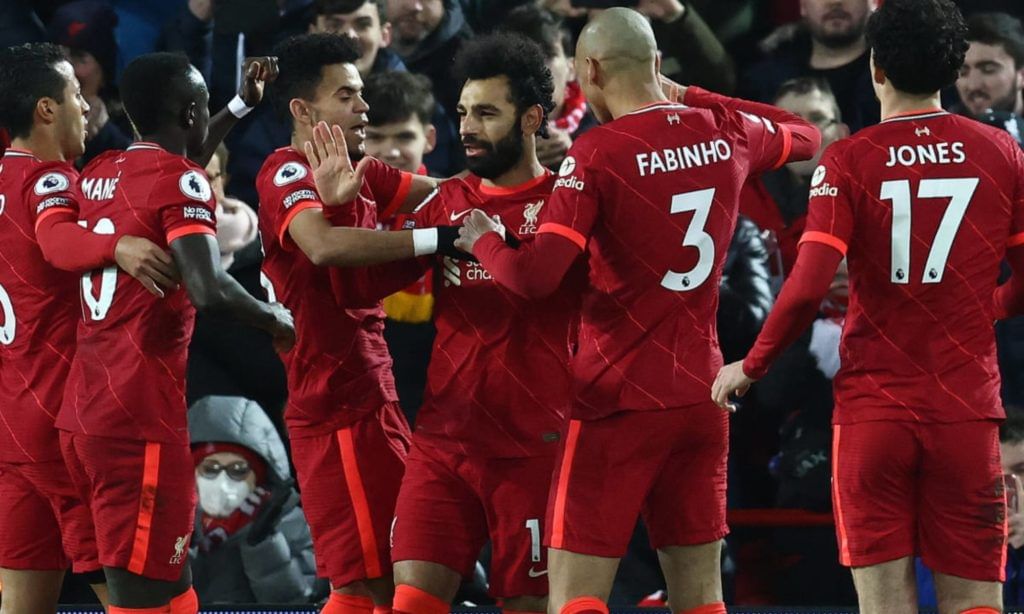 Liverpool had a tough time in December when Mohamed Salah and Sadio Mane left for the AFCON. But, with the progression of time, they have swiftly made it so close to the accolades. The Reds also have a chance to do a quadruple this time. When asked how big an achievement this may be for Liverpool, Mark Seagraves opined, "The amount of science and amount of looking after that these players get is totally different to teams back in the day.
"That's a positive for the players who were playing. The game is a lot quicker, a lot faster in terms of people pressurizing you. Also, the fixtures (congested) are not great. But, the way in which Liverpool are playing, they can't wait for the next game to come. They know they're on the edge of something huge.
He further added, "The fixture list can be a problem when you're not winning games or you have a few injuries and you're not getting them days to recuperate. But, with the likes of Klopp and what he's done and how he has managed and he has a little bit of luck as well along the way."
Telecast
Watch UEFA Champions League 2021-22 (Semi-Final Leg 1) – Man. City vs. Real Madrid LIVE on SONY TEN 2 (English), SONY TEN 3 (Hindi) & SONY TEN 4 (Tamil & Telugu) channels on 27th April 2022, at 12:30 am IST.
Watch UEFA Champions League 2021-22 (Semi-Final Leg 1) – Liverpool vs. Villarreal LIVE on SONY TEN 2 (English), SONY TEN 3 (Hindi) & SONY TEN 4 (Tamil & Telugu) channels on 28th April 2022, at 12:30 am IST.
Watch the LIVE coverage of Bundesliga Der Klassiker – Bayern Munich vs Borussia Dortmund on SONY TEN 2 & SONY TEN 2 HD channels from 10:00 pm (IST) on April 23, 2022.
For more updates, follow Khel Now on Twitter, Instagram and Facebook.