The Frenchman shocked the footballing world by extending his stay with the Ligue 1 outfit.
The transfer saga of Kylian Mbappe came to an end after the player signed a contract renewal with Paris Saint-Germain. There were strong signs that the forward would leave the Ligue 1 giants to sign for Real Madrid in the Spanish La Liga. After all, it was his dream to play for the Los Blancos since he was a kid.
The conditions of the new contract between Mbappe and PSG are hard to process. For instance, the club gave him a €300 million signing bonus amount. That is more than the whole expenditure of several elite European clubs over multiple transfer windows. It is hard to grasp how was the player convinced to extend his stay till 2025 when everything was in place for him to join a club with the biggest European heritage.
Here's why Kylian Mbappe's contract renewal at PSG doesn't make sense.
Better chances of winning the European title with Real Madrid
Kylian Mbappe is an ambitious player who wants to regularly win trophies. Despite dominating the Ligue 1 with Paris Saint-Germain, the Frenchman has not got his hands on the UEFA Champions League, yet. He has already won four Ligue 1 titles (one with AS Monaco), three French Cups and two French League Cups with the Parisians. However, a European trophy still eludes him.
Judging by Real Madrid's history and recent success in the Champions League, they were Mbappe's best bet at winning the elusive UCL title. The 2018 FIFA World Cup winner's decision to stick with PSG, which is struggling to win the UCL despite the star power, does not make a lot of sense.
Money over heritage
The main motivation behind Mbappe's decision to stay at PSG seems to be the lucrative contract. Reportedly, the club will pay him €100 million per year after tax, which doubles his pay. Not only that, Kylian Mbappe has now become the centre of PSG's sporting project. With his new powers, the player will have a say in which manager is appointed, and which players are signed and sold.
Such conditions are unheard of in football. These stipulations give the 'player power' phenomenon a whole new perspective. The French striker's decision to choose a better contract rather than playing for Real Madrid makes practical sense but it's strange in terms of ambition. It was his dream to play for the Spanish outfit which has a rich heritage. Rejecting a chance to play for Real Madrid and join a company of greats like Zinedine Zidane, Cristiano Ronaldo etc seems impractical, to say the least.   
Manager problems at PSG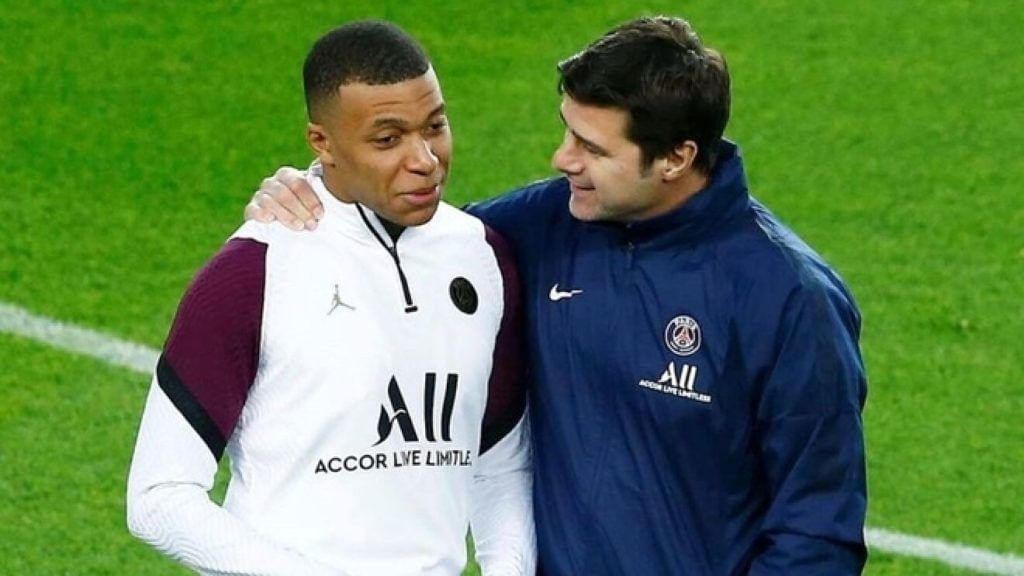 Kylian Mbappe had a chance to move to Real Madrid and play under Carlo Ancelotti, who is one of the most decorated managers in football. The partnership would have been exceptional and it could have further made Mbappe a better player than he already is. Every successful squad needs a genius mind directing it from the sidelines.
This is not present in Paris Saint-Germain. With all due respect, Mauricio Pochettino looked incapable of driving the French outfit to the European supremacy. He is most likely on his way out after failing to win the 2020-21 league campaign as well. It is unclear which manager will take over the reins yet and this could prolong PSG's chances of European silverware.
Sacrificing any future move to Real Madrid
The decision to stay with Paris Saint-Germain for three more years did not sit well in Spain. Some sources claim that Real Madrid has shut down any move for Kylian Mbappe from this point forward. The club was used as a tool, according to their fans and they will most likely see Mbappe with hostility from now on. Even the La Liga released an official statement criticising Mbappe's contract rene
By the time Mbappe's new contract ends with PSG in 2025, he will be 26-years-old. It will be interesting to see if he still stays at PSG or finds a new club. However, chances are that Real Madrid will not be one of the suitors. Many would claim that it was impractical for Mbappe to give up on a golden opportunity when it came knocking.
More pressure to deliver
Paris Saint-Germain is desperate to win the UEFA Champions League. Billions of euros have been spent in order to realise this dream by the owners. Securing Mbappe's signature by offering him ludicrous wages and bonuses is another step in that direction.
However, this puts extra pressure on both the club and the player to perform. In a scenario where Kylian Mbappe runs into a rough patch and struggles for form, this deal would look quite impractical. Moreover, to win the UCL, the whole team needs to be in fabulous sync, simply buying the best players in the world does not guarantee success, as PSG itself is evidence of that. 
For more football updates, follow Khel Now on Twitter, Instagram and join our community on Telegram.