Formula 1
Formula 1: Major takeaways from Saudi Arabian GP 2023
By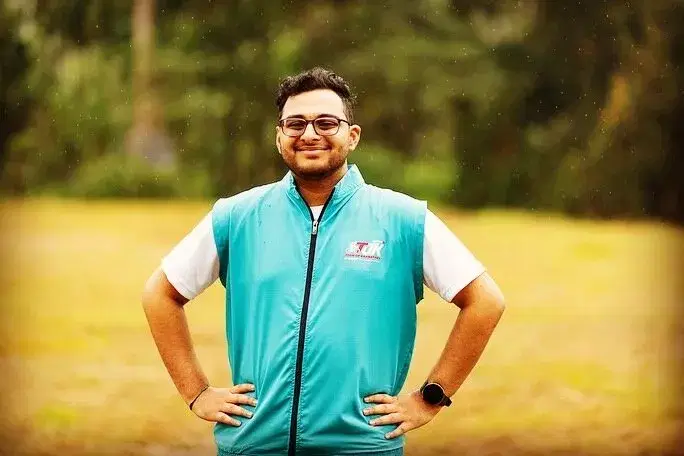 Sathvik Bharadwaj
(Courtesy : Indian Express)
Sergio Perez led home a Red Bull 1-2 in an action-packed race on the streets of Jeddah.
Pole-sitter Sergio Perez put up a confidence-boosting drive to win the fifth race of his career at the Formula 1 Saudi Arabian GP. The Mexican was passed by Fernando Alonso early on, but overtook the Spaniard and built an advantage. Both Max Verstappen and Charles Leclerc had to cut through the field and made good progress, but just as the Monegasque driver had exited the pits and over-cut Lance Stroll with his Ferrari teammate Carlos Sainz, the safety car was brought out on lap 18 after Lance Stroll trundled to a stop.
This gave the leading pack a cheap pit stop, with Lewis Hamilton putting on the Mediums after starting on the Hards. Perez managed the safety car restart perfectly, and Verstappen overtook George Russell and Fernando Alonso in no time. Perez nursed his tyres and utilized his battery pack brilliantly, winning in style but eventually losing out on the championship lead as Verstappen secured the fastest lap on the final lap.
Alonso served a five-second time penalty for an incorrect starting position and was comfortably third. However, he was dropped to fourth with a post-race 10-second penalty and George Russell was promoted to the final podium spot. Alonso was handed the podium position again after the decision was reinstated once more.
Hamilton used his tyre and traction advantage to blast past Carlos Sainz but despite running in DRS range of George Russell, could not pass his teammate. The Ferraris finished a disappointing sixth and seventh, Ocon led home a double-points finish for Alpine and Magnussen bagged the final point. Here are the top four takeaways from the race.
Red Bull are clear of the field
Max Verstappen had already scythed his way up to fifth place by lap 14 after starting in 15th place on mediums. Perez used his race-craft to good effect to shoot past Alonso and build an advantage, before managing the lead from his charging teammate. Often on the same tyres, the Red Bulls were six to seven-tenths quicker than the rest of the grid as a consequence of the two drivers pushing each other.
The defining overtake of the race was Verstappen shooting past Hamilton with the simplest of moves. It could be a breeze for the defending double champions to lay their hands on both titles. The team have a history of getting over reliability issues very quickly and despite a few recurring minor issues, have not faced anything serious in the races.
Indian Sports Live Coverage on Khel Now
Advantage Aston Martin in battle for second place
Despite Lance Stroll's DNF and Alonso's penalty, the Aston showed why it is a handy race car. The lateral braking is outstanding, and the car handles brilliantly in and out of corners. Despite their low top speeds and high drag, there is good upgrade potential to build on a competitive base. Mercedes will be happy with their performance, and the fact that they fended off the Ferraris.
Where has Ferrari's pace disappeared?
A moment that summed up Charles Leclerc's poor luck and the general incompetence of the Ferrari pit wall was the safety car period. The pit crew had just out-smarted Stroll with a double over-cut, thanks to 2.7 seconds and 2.1 seconds stops to Sainz and Leclerc respectively. The very next lap, as the duo were warming their tyres, the safety car came out. Hamilton got a cheap pit stop and was exiting the pits just as Leclerc was on the start-finish straight.
The radio message to pick up the pace came very late, and as a disgruntled Leclerc pointed out, "You need to tell me that before." Sloppiness and more misery for the Scuderia as their pace on Hards were inexplicably very bad, more towards the Alpines' region than the Mercedes' on a track where tyre degradation is not a factor. If not reliability, other factors are always looming that spoil Ferrari's progress on Sundays.
A tentative grid order based on two contrasting circuits
While it is too early to make a call, a tentative grid order can be made after Bahrain and Saudi Arabia. Red Bull are the team to beat, while the battle for second will feature Aston Martin, Ferrari and Mercedes. Ferrari needs to pull up their socks and they seem to have the pace to beat the other two in races. Mercedes have planned radical changes to their car as the next major update and the simulator data is supposedly very good.
Alpine also look good on certain high-speed tracks and have a good driver pairing. The Ferrari-powered duo of Haas and Alfa Romeo always seem to run into some form of misfortune, but the cars should be in the fight for the lower points with McLaren. Williams can be a force on high-speed tracks, and Alpha Tauri needs to bring in major updates and work on some fundamentals.
For more updates, follow Khel Now on Facebook, Twitter, and Instagram and join our community on Telegram.