Formula 1
Formula 1: List of Indians who have been part of F1 in various capacities
By

Akash Roy
The Aston Martin racing car that we know today was once an Indian entity.
Formula 1 has retained its popularity around Europe, as compared to other regions, for generations. It's mainly because most teams emerge from the United Kingdom, Austria, Switzerland, Italy, France, and Germany. However, Indians have also been into the sport for a long time. There have been several Indians to have worked in Formula 1 (F1) in various capacities over the years.
Netflix's infamous series Drive to Survive has infused the sport with pop culture and has made F1 into a global phenomenon. The sport has spread across the pond in the United States and countless second-world countries.
The latest addition of Ravin Jain to Scuderia Ferrari made us wonder about the fair share of Indians who were or are involved in the pinnacle of motorsports.
List of Indians to have worked in Formula 1
Force India Formula One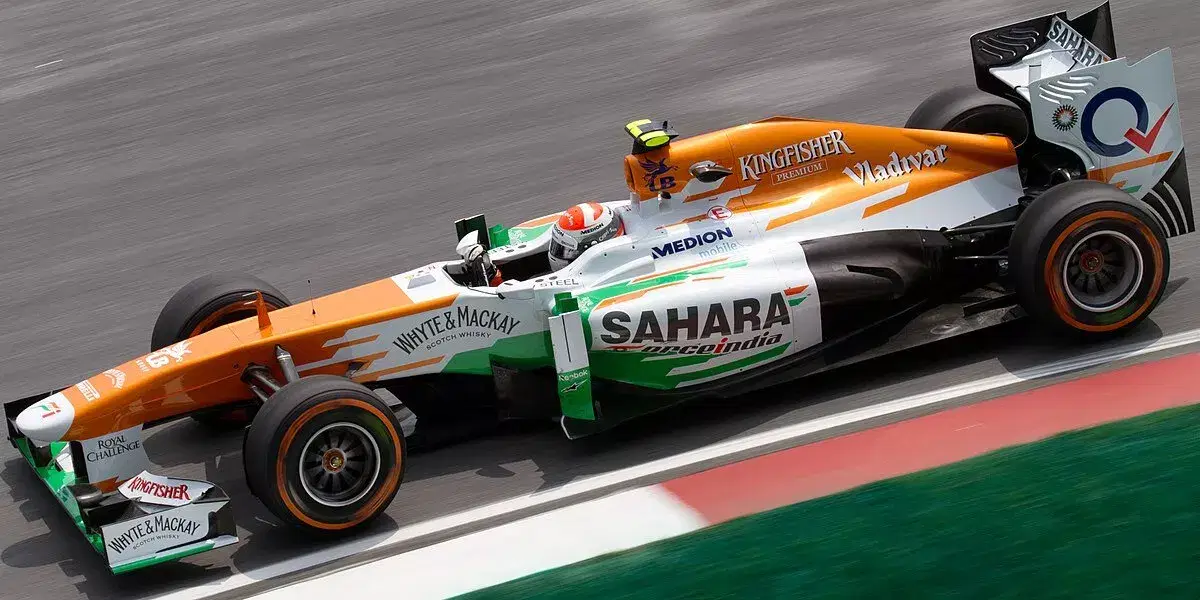 Of course, talking about India, the first thing that comes to mind is the Force India Formula One Team formed in October 2007. Based in Silverstone, United Kingdom, with an Indian license, it was the passion project of Indian businessman Vijay Mallya and Dutch businessman Michiel Mol. They bought the Spyker F1 team for €88 million and rebranded it. In October 2011, Indian company Sahara India Pariwar purchased 42.5% of Force India F1's shares at $100 million.
The team had developed a tendency to punch above its weight and gain a rapid fan following for its impressive driver line-ups. Adrian Sutil, Giancarlo Fisichella, Vitantonio Liuzzi, Paul di Resta, Nico Hülkenberg, Sergio Pérez, and even Esteban Ocon represented Force India and Racing Point Force India.
The story for the team abruptly halted- when both Vijay Mallya and Subrata Roy were accused of fraud and defaulting on loans. They could not afford to continue to run the team. Thus, by July 2018, ahead of the Hungarian Grand Prix, the team announced that they had been put into administration by the High Court in London.
The team's assets got bought by a consortium of investors. Led by Lawrence Stroll, the consortium inherited the barebones. Eventually, after multiple iterations and name changes, it came to become the Aston Martin Aramco Cognizant F1 Team that we know and love today.
Indians in Formula 1 as drivers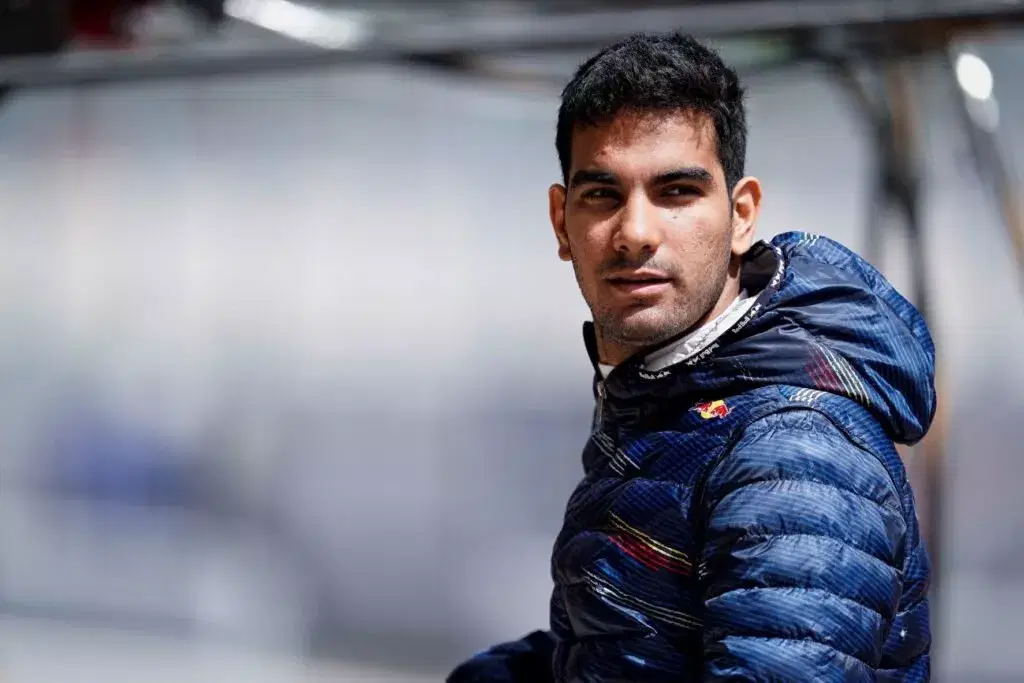 It's an open secret that any budding racing driver needs financial backing alongside sponsorships to follow their dreams of landing in the sport alongside their talent. In India, that is still a distant dream.
The closest anyone ever got to that was Narain Karthikeyan and Karun Chandhok. They walked so that the youths could run. Karthikeyan was India's first Formula 1 driver who made his debut in 2005 driving for Jordan. Chandhok was the nation's second. He got signed by HRT for the 2010 season.
Indian Sports Live Coverage on Khel Now
However, Karun Chandhok is known for his punditry more than his racing career. He has worked for British broadcasters as part of their coverage of Formula One, including the BBC and Channel 4. He works for Sky Sports as an analyst and occasionally co-commentates as a pit-lane reporter.
Jehan Daruvala is an active Formula 2 driver for MP Motorsport. The 24-year-old has had 82 entries in F2 and earning invaluable experience in his driver's seat with hopes of cracking it to F1 someday.
Other Indian F1 personalities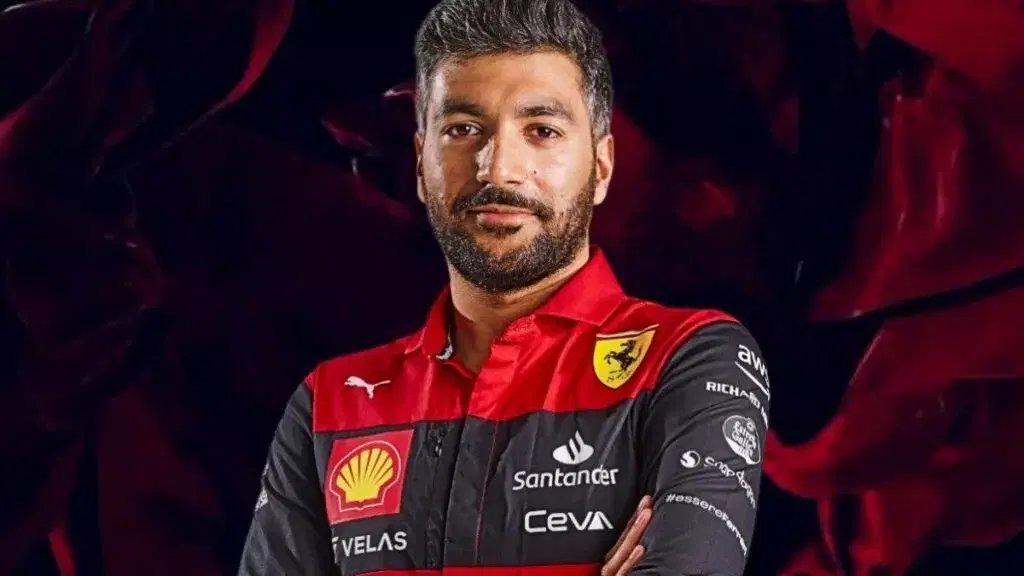 Three more Indians have worked in the F1 garages. One of them, as you know, is Ravin Jain. He has become the new head of strategy this season for Ferrari. According to multiple reports, the 26-year-old got promoted to his role due to the erroneous nature of failed strategies last season. Ferrari's new team principal Fred Vasseur, who took over from Mattia Binotto, decided to give the Oxford graduate a chance to make split-second decisions for the Prancing Horses. Jain first joined the team in 2017 with a first-class degree in physics.
Sarvesh Yechury was another personality who worked for the Force India F1 team as a Vehicle Science Trackside Support Engineer in 2015. Yechury was passionate about motor racing, having started karting at a tender age and raced in the JK Tyre Junior Cup championship during his formative years. He assumed multiple duties during his tenure and has returned to his country to study management at the Indian School of Business.
Rithvik Dhananjay is an Indian strategy engineer. He got onboarded by Alfa Romeo before the start of this season. Coming from a humble background- he is responsible for maximizing the outputs from Zhou Guanyu and Valtteri Bottas during every race weekend. His decisions regarding pit stops, fuel load, and strategic plans become an integral part of the performances seen on your screens.
For more updates, follow Khel Now on Facebook, Twitter, and Instagram and join our community on Telegram.