National Games
Top five performers in athletics at National Games 2023
By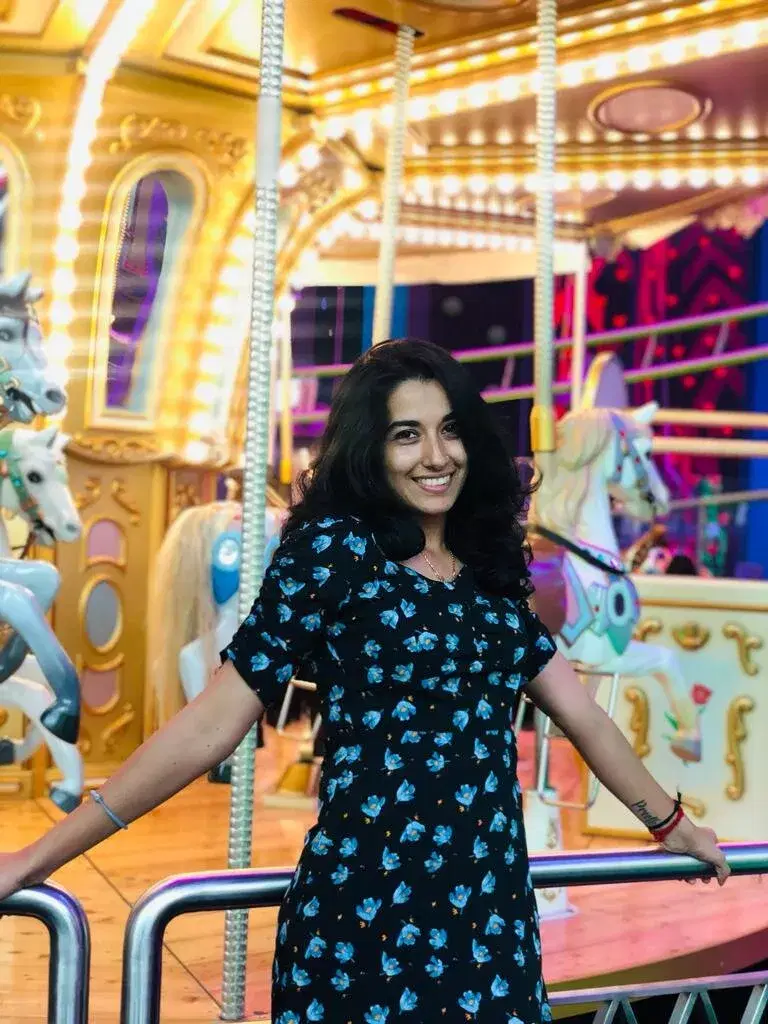 Ashwathy Rajendran
Few athletes breached the U-20 World Athletics 2024 qualifying mark.
In the realm of athletics at the National Games 2023 held in Goa, records were shattered and remarkable feats were achieved. At the end of gruelling six days action, Services team bagged the overall title followed closely by Tamil Nadu and Haryana in the second and third spots.
This article shines a spotlight on the top 5 performances that left a lasting mark on the Games of performances worthy of praise and recognition.
Jyothi Yarraji
Asian medallist, Jyothi Yarraji, coached by James Hillier at the Reliance Foundation dominated the women's sprint hurdles at the National Games 2023 in Goa. She not only secured the gold medal but also broke her own Games record with a remarkable time of 13.22 seconds. Despite not achieving her usual sub-13-second performance, Jyoti's strong run still earned her the top spot and set a new standard in the event. Jyoti's impressive performance indirectly pushed the silver medallist, Nithya Ramraj, to achieve a personal best time of 13.36 seconds.
Tejas Shirse
Tejas Shirse, another athlete coached by James Hillier at the Reliance Foundation broke the Games record not once but twice, first in the heats with a time of 13.80 seconds and then further improved his timing to 13.71 seconds in the finals. Tejas's exceptional run earned him the gold medal in the 110m hurdles event at the National Games 2023.
The athlete from Maharashtra secured his spot in the final with the fastest time, clocking in at an impressive 13.80 seconds by surpassed the previous record set by Siddhant Thingalaya, which was 13.83 seconds during the 2015 National Games in Kerala.
Priyanka Goswami
Priyanka Goswami, hailing from Uttar Pradesh achieved a historic victory in the 20km Race Walk event at the 37th National Games. Her remarkable performance not only secured the gold medal but also shattered the existing Games record in this challenging discipline with a remarkable time of 1 hour, 36 minutes, and 35 seconds. Her performance eclipsed the previous Games record held by Munita Prajapati, who had achieved a bronze medal in the event.
Indian Sports Live Coverage on Khel Now
Tejaswin Shankar
Tejaswin Shankar, representing Delhi at the 37th National Games in 2023 secured the gold in the men's decathlon event. He broke the National Games record by amassing an impressive total of 7199 points in the challenging 10-event competition, earning himself a well-deserved gold medal. In Day 1, his journey to gold began started with a blazing 100m sprint, clocking an impressive time of 11.18 seconds. In his pet event, the High Jump, he soared to a height of 2.17 meters, accumulating a substantial 963 points, which led him to an early advantage in the competition.
Day 2 of the decathlon presented challenges as the athletics competitions were delayed due to heavy rainfall. Despite the adverse weather conditions, Tejaswin Shankar's impressive performance allowed him to accumulate a total of 3137 points. This score not only secured his gold medal but also shattered the previous National Games record of 7121 points in the men's decathlon, which was held by Uttar Pradesh's Usaid Khan in the previous edition in Gujarat.
Vithya Ramraj
Vithya Ramraj faced a dilemma just moments before the women's 400m final due to exhaustion from a demanding season and battling illness, the 25-year-old athlete from Chennai contemplated skipping the race. However, despite her discomfort, she decided to compete and it turned out to be a brilliant decision.
With fever, dysentery and vomiting due to constantly changing food, Vithya wasn't in her best shape. Her coach encouraged her to participate, even though she was the last to arrive in the call room. To her own surprise, Vithya not only competed but also claimed the gold medal comfortably with a remarkable time of 52.85 seconds. She iterated, "I didn't think I would run this sort of time. I thought it would be something like 54 seconds."
For more updates, follow Khel Now on Facebook, Twitter, and Instagram; download the Khel Now Android App or IOS App and join our community on Telegram.