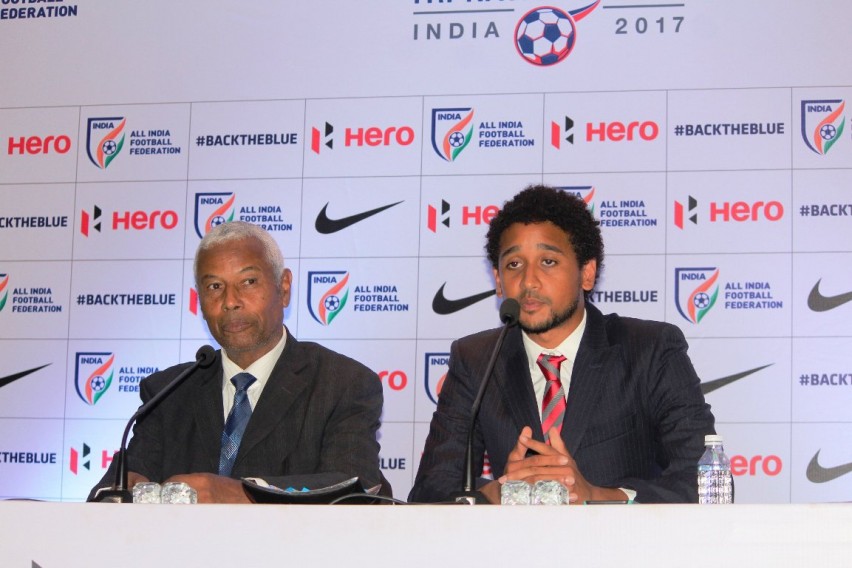 I have a big job to do and I know where we are lacking- Mauritis head coach Francisco Filho
The Mauritius head coach regretted his side's missed chances but was in a positive mood despite the defeat...
Mauritius fell to a disappointing 2-1 defeat at the hands of India in the first match of the Tri-Nation Series in Mumbai on Saturday. It may feel even more bitter for Les Dedos considering that they had a blistering start to the match and even got the lead in the 16th minute through Jocelyn. But that seemed to be the end of their dominance as the Blue Tigers would equalize later on in the half through Robin Singh and go on to find the winner from Balwant Singh in the second half to sink their opponents.
Francisco Filho the Mauritius head coach will definitely learn some lessons with this bitter defeat. Filho was asked about his thoughts on the result after the match to which he replied, "I think it was a good game for everyone. India had a better second half, maybe there was a suspicion of offside for their second goal. It was a very good game and my players played very well, had some opportunities but without goals, nothing can be won. I think when you can't score goals, you are exposed to concede."
Mauritius had the lion's share of the possession in the first half but apart from the early scurry, they couldn't create enough chances to really threaten the hosts. Filho was asked about his thoughts on this and he answered, "You tend to pay for missing opportunities to score goals. That is football!"
To the surprise of many, Mauritius actually dominated India on their own turf something which not many teams have been able to do in the past 12 months. The Brazilian was asked for his assessment of the home side's performance. "I thought India gave a good performance, especially in the second half. That disturbed us a little bit and led us to concede two goals. We may have dominated the first half, but if you don't score, you are going to pay. The Indian team acted on those missed opportunities well in the second half. They changed the formation and matched us with a four-man midfield, but don't you worry about my players, I have a big job to do and I know where we are lacking."
Mauritius got a lot of praise from the Indian fans who showed their gratitude by thanking them for coming and playing in this tournament. Filho was asked about how he felt about this gesture. "I think the fans deserve a round of applause because they love their football. They recognized the quality in our team. Thank you to the Indian fans! You are in a good way. You are growing in football. By population, you have a lot of potential because today the population of Mauritius is 1m. We played against a population of 1 billion which is almost 100 times the population of Mauritius!"
"And for you, I am going to follow Team India" he signed off in what seemed to be a happy mood despite the disappointing outcome on the day.
---
---
Published: Sun Aug 20, 2017 11:28 AM IST