The former Indian tennis player shared his thoughts on the ongoing French Open.
The French Open is currenly underway pitting the top players against each other for Grand Slam supremacy. It is the 126th edition of the tournament and guarantees some fireworks. Moreover after the COVID restrictions it is also returning this year with full spectator capacity. The tournament too hasn't disappointed with some of the big names like Rafael Nadal and Novak Djokovic making it through.
Former Indian tennis veteran and Aircel Chennai Open winner Jeevan Nedunchezhiyan shared his views on the results in the tournament so far and how Sania Mirza would fare.
On Dominic Thiem's untimely exit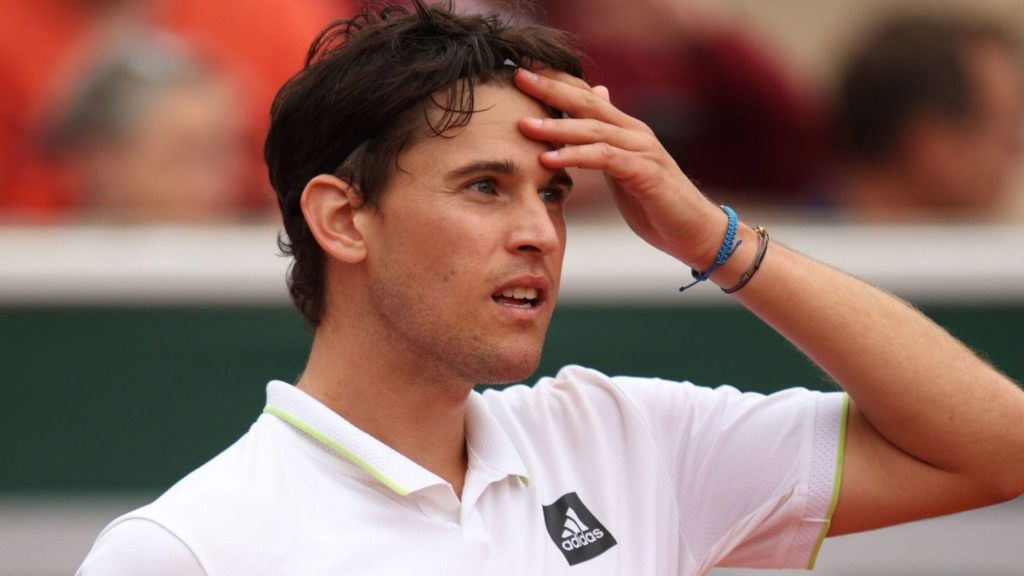 Former two-time French Open finalist Dominic Thiem made a shocking exit in the first round of the French Open. The former world no. 3 who made his comeback into the Grand Slams at Roland Garros lost in straight sets to Bolivian opponent Hugo Dellien Jr. The match ended on a disappointing note for Thiem as he succumbed to a 3-6,2-6,4-6 loss.
Recounting that defeat of Thiem, Jeevan Nedunchezhiyan said, " I think honestly he (Dominic Thiem) is yet to get a win this year. I think he is 0-7 or 0-8 which just kind of shows the world how difficult it is to get to the top of the game. It also shows how small the margins between the player ranked in the top 5 and even those within the top 100 is. It's not easy to maintain that level of consistent performances like Thiem had managed up until 2020. So it's a combination of a lot of things".
"I have heard that he said he wants to play in Challenger level matches which is the second tier of ATP tour. Hopefully he can start picking up some wins. He is a professional and if he can get that confidence back he will soon be in the top player rankings," he added.
On how he expects Sania Mirza to perform at Roland Garros
Indian tennis superstar Sania Mirza will be definitely looking to add to her records in France. The Indian is teaming up with her Belgian partner Elise Mertens in the doubles and is on the verge of becoming a career Grand Slam winner in women's doubles."Sania is one of the best doubles player to ever step on the court. She has got every chance to win regardless of who her opponents are. Sania is starting this tournament with good form".
"She has been having a lot of wins in the WTA tour.So I would definitely say she is on the right track. Also, she is playing with little bit less pressure and it is apparent on how she is playing in court and enjoying her game. I think it also has to do with the fact that she is planning to wrap up her career.It would be great if she would finish her run on a high. Hopefully she can bring home some nice laurels to our country" added Jeevan Nedunchezhiyan.
On whether not having a so called mega star in women's singles is bad for the sport
Women's tennis has evolved considerable over the years. Though one thing has remained constant and that is the ability to produce generational superstars. The star power that the players bring in forms a big crux of the sport. Right from Helen Wills to Margaret Court to Chris Evert to Steffi Graf. The latest being Serena Williams. These players literally had an era to their names. However that is not the case anymore.
"I honestly believe this is good for tennis the reason being the competition. The amount of people playing tennis around the world and the advancement of coaching is making it possible. The work that people are putting to make a good tennis player is making it difficult for one person to stand up and take over the sport," he said.
"This again brings me to the topic of Roger Federer, Rafael Nadal and Novak Djokovic. The fact that we saw these greats rule the tennis world for so long has made us accustomed to this feeling. Things will change in the next few years and we will see the constests being more open on either sides of the men's and women's competitions. That will be only more exciting", concluded Jeevan Nedunchezhiyan.
Watch Roland-Garros 2022 Morning and Evening Session at 2:30 pm & 7:30 pm IST, LIVE on SONY SIX, SONY TEN 2 (English), SONY TEN 3 (Hindi) and SONY TEN 4 (Tamil & Telugu) channels.
For more updates, follow Khel Now on Twitter, Instagram and join our community on Telegram.