The 39-year-old withdrew from Roland Garros 2021 after the third round.
One of the greatest to have played the sport, Roger Federer has always been counted among the favourites to win any major Tennis tournaments. However, he did not have much luck in the French Open in his career.
At Roland Garros, he is well behind 13-time French Open champion Rafael Nadal, as well as world no. 1 Novak Djokovic. The Swiss legend has appeared in only five finals in Paris, winning the title just once.
Back at the French Open in 2021, Federer beat former Grand Slam champion Marin Cilic in the second round. He went on to defeat Dominik Koepfer in a four-hour marathon to advance to the fourth round. Soon after, he decided to withdraw from Roland Garros to manage his fitness.
With the 39-year-old out of the Roland Garros this year, let's take a look at his five biggest wins at the French Open.
5. Roger Federer Vs Tommy Haas (2009 French Open fourth round)
Roger Federer must have breathed a sigh of relief after defeating Tommy Haas 6-7(4-7) 5-7, 6-4 6-0 6-2, in the fourth round of the French Open in 2009. Coming back into the match after being two sets down, Federer knew he was in trouble. Haas' aggressive shots had taken a toll on the Swiss great.
Getting past Haas's thwarting attempts to bog him down, Roger Federer went one step closer to win his first French Open title.
4. Roger Federer Vs Juan Martin del Potro (2012 French Open quarter-final)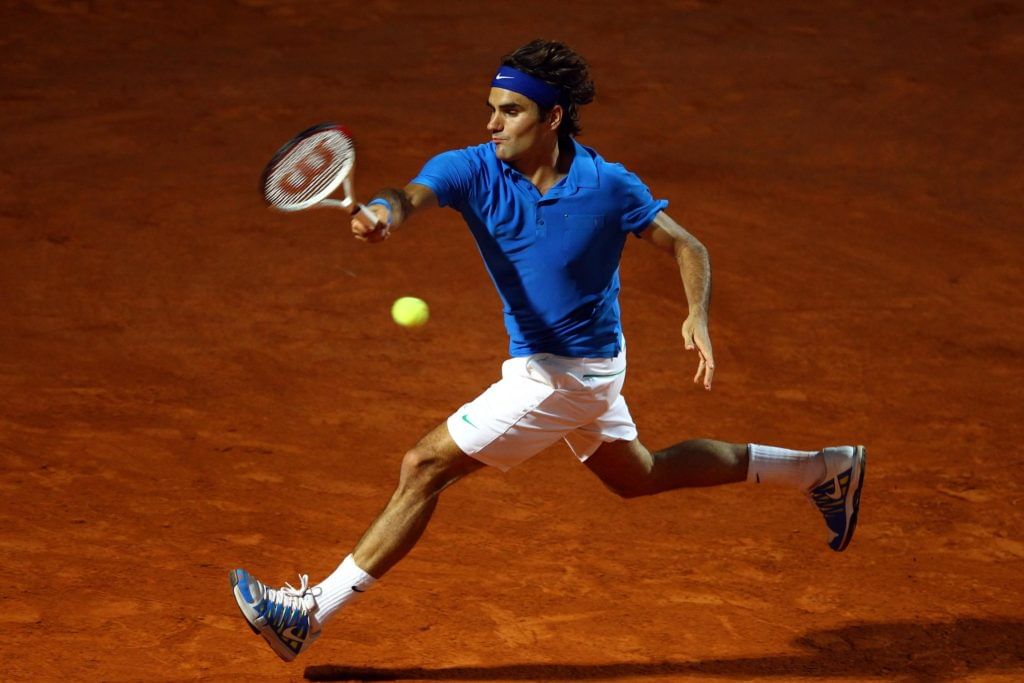 Even after putting in a splendid effort, Juan Martin Del Potro succumbed to Roger Federer's heroics. The Argentine went down 3-6, 6-7(4), 6-2, 6-0, 6-3 to Federer in the quarterfinals.
Back in 2012, Del Potro had defeated Federer twice in his career. He also took a lead ahead in the French Open as well, however, Federer fought back and took the game to a decider – winning the game eventually.
It was also the year when Federer was on his way to becoming the first male player to achieve a double career Grand Slam. However, he fell short after losing to Djokovic in the semifinals.
3. Roger Federer Vs Nick Davydenko (2007 French Open semi-final)
The Swiss great beat Nick Davydenko 7-5, 7-6 (7-5), 7-6 (8-6) in the semifinals of the French Open, in a match that lasted for over three hours. Davydenko forced 11 breakpoints in Federer's first four service games but managed to win only one. Meanwhile, the 39-year-old kept his calm to win two out of two.
The Russian tried his best to take control of his game as he could see it slipping away, yet failed.
2. Roger Federer Vs Novak Djokovic (2011 French Open semi-final)
Roger Federer ended Novak Djokovic's 43 match winning streak by quashing him 7-6 (7-5), 6-3, 3-6, 7-6 (7-5) in the semi-finals of the French Open. At a time when Djokovic was at the peak in his game, the Swiss legend had an answer to every shot that Djokovic threw at him.
It looked like Federer stood at the other side of the court waiting for Djokovic to make mistakes. Even after finishing the match with more unforced errors (49), Federer had the result in his favour.
1. Roger Federer vs Robin Soderling (2009 French Open Final)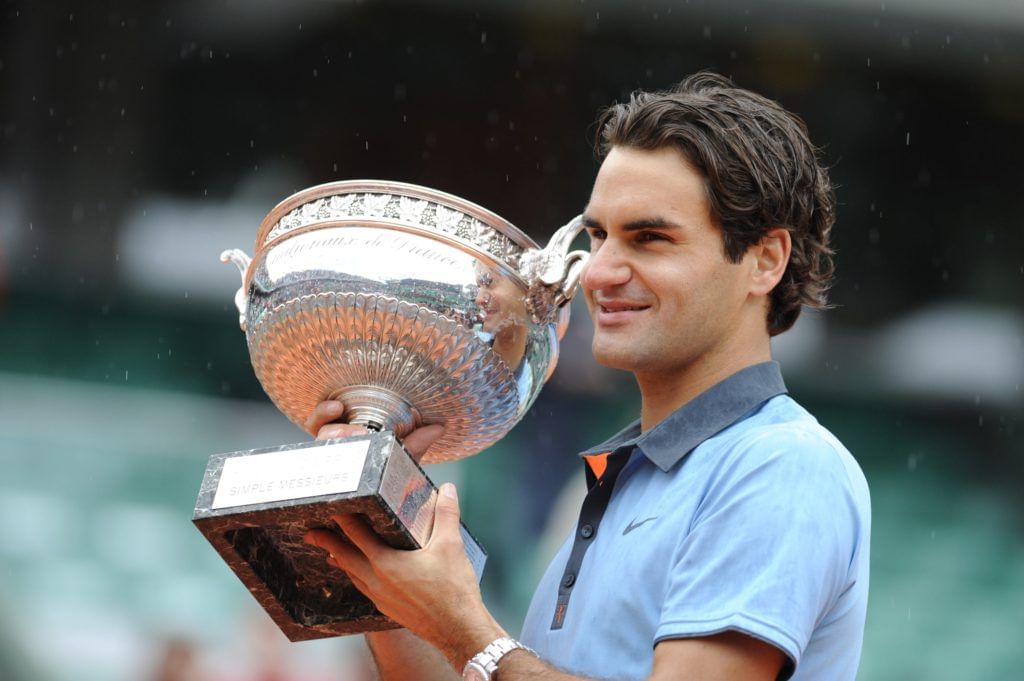 He wrote another Grand Slam title to his name. Federer thrashed Robin Soderling 6-1, 7-6(1), 6-4 to win his first trophy at Roland Garros. Soderling, on the other hand, had looked like was in great momentum after defeating Rafael Nadal in the semi-final, could not beat Federer.
With this feat, Federer joined the elite club becoming only the third male player and sixth overall in Tennis history, to have won all four Grand Slam titles.
For more updates, follow Khel Now on Twitter, Instagram and join our community on Telegram.