The 30-year-old revealed that he is currently training at SAI Bengaluru for the postponed quadrennial event in 2021.
Kerala is known for its mad love for the sport of football, especially in the northern districts of Kozhikkode, Malappuram and Kannur. Hailing from Malappuram, the sport of race walking was not very popular at first – but all of it changed in 2012 when KT Irfan walked his way to the London Olympics, where he eventually finished 10th in the 10km event with a timing of 01:20:21.
Considering how the bronze medalist China's Wang Zhen recorded 1:19:25 in the same event, it can be understood how close Irfan was to a podium finish. He later qualified for the 2016 Rio Olympics as well, but due to a stress fracture, he was forced to miss the competition.
The 30-year-old's other noted achievements include a fifth-place finish in the 2013 IAAF 20km Race Walking Challenge, a gold medal win in the 2017 Max Bupa Race Walking Championship and a bronze medal win in the 2017 Asian Race Walking Championship. In 2019, he became the first Indian to qualify for the Tokyo Olympics, after finishing fourth in the 20 km event of the Asian Race Walking Championships in Nomi, Japan.
In an interview with the Times of India, Irfan revealed that he hoped to become the first Indian to win an Olympic medal in race walking and that he aims to use all his experience to achieve the feat at Tokyo.
"I recorded 01:20:21 in London. The bronze medalist China's Wang Zhen in the London Olympics recorded 1:19:25. The medal was not that far from me. I lacked technique, but this time I have experience and improved my technique. My target is to touch 1:19 and I am sure I will do that. I want to be the first Olympic medalist in race walking for my country," Times of India quoted him as saying.
"Race walking is a very technical event. It looks easy but it is very very difficult. It's your technique which helps you to win a medal. Maybe we lack technique in comparison with other countries. We are focussing on our technique, apart from regular exercises and a fitness regime," he added further, before explaining: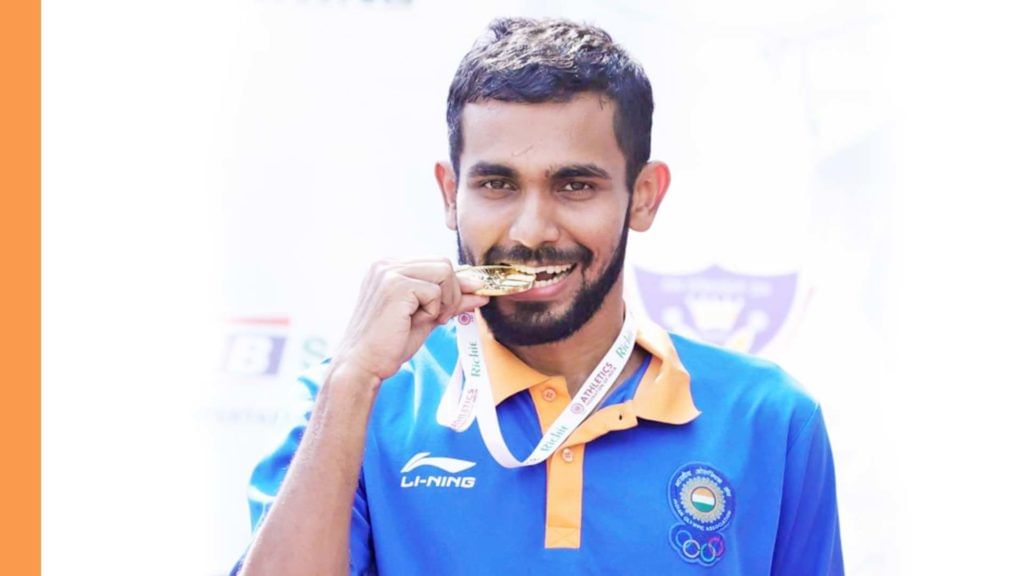 "You can take the example of China. They have been winning the gold medals in the last two editions (Olympics). You walk for 15 kilometers and then it's your technique and plans that help you cover the rest of the 5 kilometers in race walking."
"When I went to the London Olympics, I was ranking between 4th and 5th till 15 kilometres, but lacked (technique) in the last 5 kilometres. In the last 5 kilometres, you need technique and super fitness. I think that's where we lack. I had a good learning experience in London and I have prepared myself in this period and learnt from my mistakes. I will go in with a positive mind in Tokyo."
Just like almost every other sporting event across the world, the Tokyo Olympics has also been postponed due to the outbreak of COVID-19. But that has not affected Irfan much, as he revealed that he has been using all the time available to prepare for the global competition that is now set to take place in 2021. The Coronavirus ban may have even served as a blessing in disguise for him, as he now has more time in his hands to prepare like never before.
The Keralite said that he wakes up early every morning and engages in online interactions which his coaches and trainers, while also training alone at Bangalore.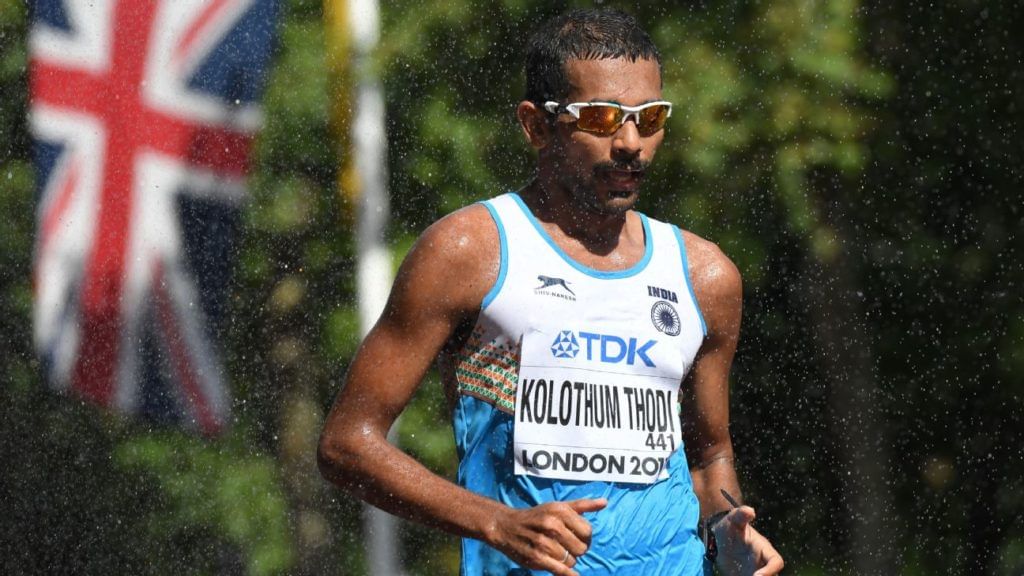 "I am at the Bangalore SAI (Sports Association of India) right now and training hard. There is a lockdown due to coronavirus in the entire country but that hasn't bogged me down. I have all the facilities here. I am working on my fitness. I have been asked to train alone and not to interact with anyone in person. I am in regular touch with my coach on WhatsApp. He gives me instructions over the phone and video calls, and I follow those religiously. My coach Alexander Artsybashev (Russian) is helping me a lot in improving my technique. He is in Bangalore with me," he said.
"The campus is so huge. They have closed all the gates so that no one can enter or exit the campus. Space is not a problem here. Facilities are amazing. I have been instructed to wash hands and then sanitize properly after every one hour. I have been told not to do group training. I am really thankful to the Adani Group who are supporting me a lot. Whenever I need something, I just have to make a phone call and that thing is available. I have to change a pair of shoes every one or two months maximum. The shoes vary between 8k to 12 k. It is tough to afford. They are providing me shoes, nutrition and things I need for my training."
It sure looks like Irfan has everything he needs for his training at the moment, but the one thing he is missing is his family, which is in Kerala.
"I am in regular touch with my family. I do video calls with them every evening after my training. They are safe. That's enough for me," he said.
About the postponement of the Tokyo Olympics due to COVID-19, the race walker said: "I was already prepared for the Games, but the Coronavirus affected all our schedules. Keeping myself fit until the Games is a big challenge."
"But we now have one more year to prepare, and I have only one thing on my mind: to win a medal for the country. Hence this postponement has not really affected my routine," he concluded.
For more updates, follow Khel Now on Facebook, Twitter, Instagram, Youtube and join our community on Telegram.