The 32-year-old spoke on the condition of Skeet Shooting in India.
Skeet is not as popular as rifle or pistol shooting in India. Take this into consideration: An unprecedented 15 shooters have qualified for Tokyo Olympics, three more than Rio Olympics, but only two will be competing in skeet shooting. There is a large gap in the growth of skeet shooting as compared to rifle or pistol in the country. Sheeraz Sheikh, a member of the core skeet shooters' group for the Tokyo Olympics critically underlines the reasons behind it.
Sheikh began his journey as a skeet shooter in 2007 and has closely observed the growth of the discipline. He credited 1996 Atlanta Olympics gold medalist and former India skeet coach Ennio Falco for the growth of the discipline in the country. The veteran, however, believes a podium finish at Tokyo Olympics will further boost the game.
"I think everything has changed. Skeet, as a sport, when I started was nowhere. People only used to talk about trap and double trap, we have come a long way. Earlier to enter Indian skeet team, maybe 109/125 average score was enough. But, now even if you are on 120/125 average score, it's not enough to make it to the team. We have very professional top-six shooters in India, who are working very hard. You don't know who is going to make it to top-three," Sheeraz Sheikh told Khel Now in an exclusive interview.
He remarked, "Also, now we have more facilities as compared to when I started. We get more training camps, more shooters are part of funding. President of NRAI (Raninder Singh) has worked hard to get skeet on top. I think it was his vision when skeet got Ennio Falco in 2014 and that changed everything for us. Now, we have two shooters going to represent at Olympic Games, which is huge. A podium finish in 2021 Tokyo will put skeet on top."
Skeet shooting is expensive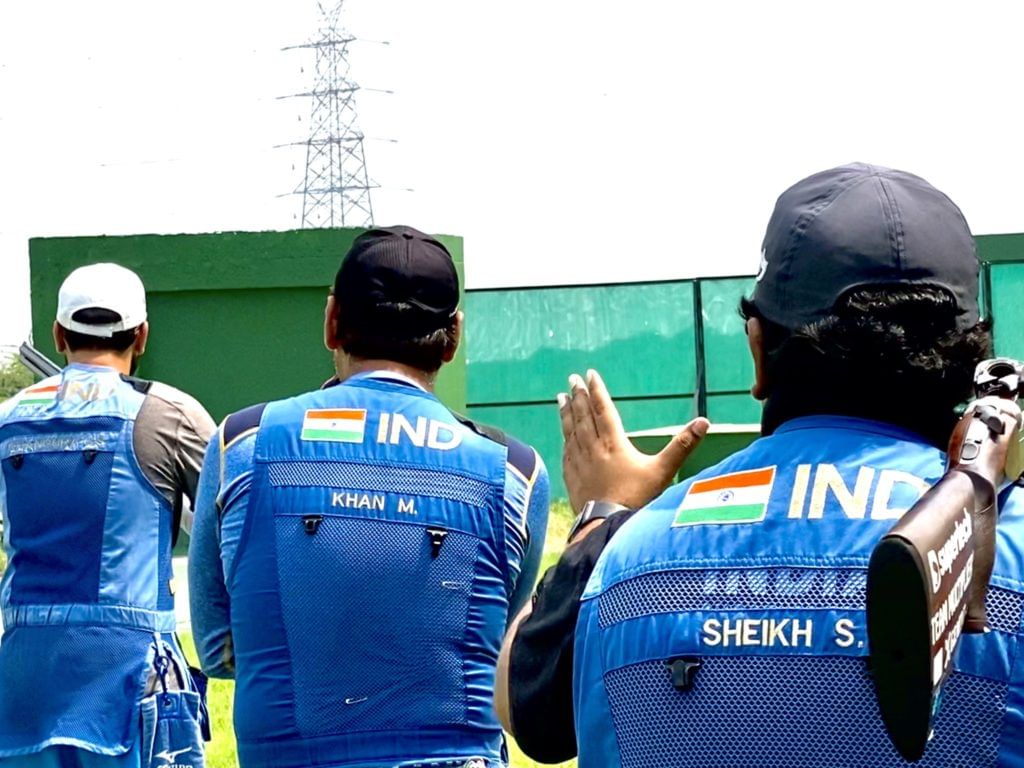 Additionally, skeet shooting is an expensive sport, a factor that has been detrimental to its development. It is also one of the major reasons why there are not enough shotgun shooting ranges in the country.
Sheeraz Sheikh stated, "Building a skeet shooting range requires a lot of money, as compared to rifle and pistol. So, we have limited shooting ranges in India for shotgun shooters. Mostly, all top shooters in pistol/rifle have a personal shooting range and many small shooting clubs. So, it makes pistol/rifle more accessible compared to skeet."
Professional training for skeet shooting might cost as high as ₹7 lakhs per year to prepare for major events. This, however, does not include the price of ammunition. Sheikh also highlighted that, as Indian skeet shooters are restricted to import only 15,000 cartridges every year, most opt to train abroad, with Italy being one of the prime destinations.
He said, "Definitely yes. I mean it's very expensive to train professionally in India. For instance, one good training session abroad costs you around ₹5-7 lakhs (you need around three in a year). When we prepare for a major competition, we shoot around 500 rounds of ammunition per day and more than 60,000 per year (mostly all top shooters)."
"Even for the basic thing, like to get the stock for your gun you have to travel abroad (mostly Italy). Or if you want a shooting jacket you have to buy abroad. In India, we are allowed to import only 15,000 cartridges which are not enough for a professional shooter. So, to shoot more we have to travel abroad which is very costly."
Indian challenge at Tokyo Olympics
India will have their hopes tied to veteran Mairaj Ahmad Khan and young Angad Bajwa to make a difference for skeet shooting at the Tokyo Olympics. Bajwa is 25 and will be representing the country at his maiden Olympics. His core group companion, Sheeraz Sheikh believes more youngsters should be drawn to the sport.
He said, "I think we need more youngsters to start skeet shooting, it's still not a very popular sport, but people are getting to know and as in every national event, we have more entries."
Sheikh hopes for the growth of the discipline in the country and with government initiative such as Khelo India, the participation of youngsters is on the rise and might reflect positively at the 2024 Paris Olympics.
For more updates, follow Khel Now on Twitter, Instagram and join our community on Telegram.