She also elaborated on her thoughts of Hima Das and the possible resumption of sports amidst the ongoing pandemic.
Retired Indian track and field athlete PT Usha has come out saying that she believes despite the influx of money and resources from the concerned authorities, India is still lacking behind in terms of excelling the Olympic Games in the foreseeable future.
"Current situation is most likely a fifty-fifty chance. Those who are working hard they can. AFI and SAI are putting all efforts to make that possible, and from 1998 onwards a lot of foreign coaches are continuously working for that," PT Usha asserted.
"Crores (of rupees) are being spent but no one is closer to that medal (Olympic medal in athletics). Maybe something is missing. Maybe all the facilities provided for athletes may be diluted? Or facilities are not given to true athletes? I don't know much about it. But we have hope may be in 2024 or 2028 for sure we will win," she added.
The Arjuna Awardee stated that an issue persists in the appropriate identification of talents at the grassroots level. Her words maybe indicated that there is a necessity to expand the count of sportspeople towards whom the attention of the governing bodies is directed.
"Still the grass root level identifying the talents is not proper. Lot of various politics is involved. Still systematic and scientific basis training is not extended to nurture the athletes in a proper manner. Still timely exposure to competitions is inadequate," PT Usha opined.
"Only very few athletes and coaches, those too in the good books of various NSFs are getting competition exposure that too at senior level only. Change is needed. But start from where? That's the big question; otherwise millions of rupees may be wasted," she continued.
PT Usha firmly believes that sports will continue amidst the gruesome pandemic that the world is facing currently. However, her thought process was such that competitions can be conducted in empty galleries to ensure that masses of people do not come in physical proximity with each other. The former speedster also said that the closeness between the coaches, athletes and the administrators might not be there. Yet, these factors will not act as a stumbling block for the resumption of the sport.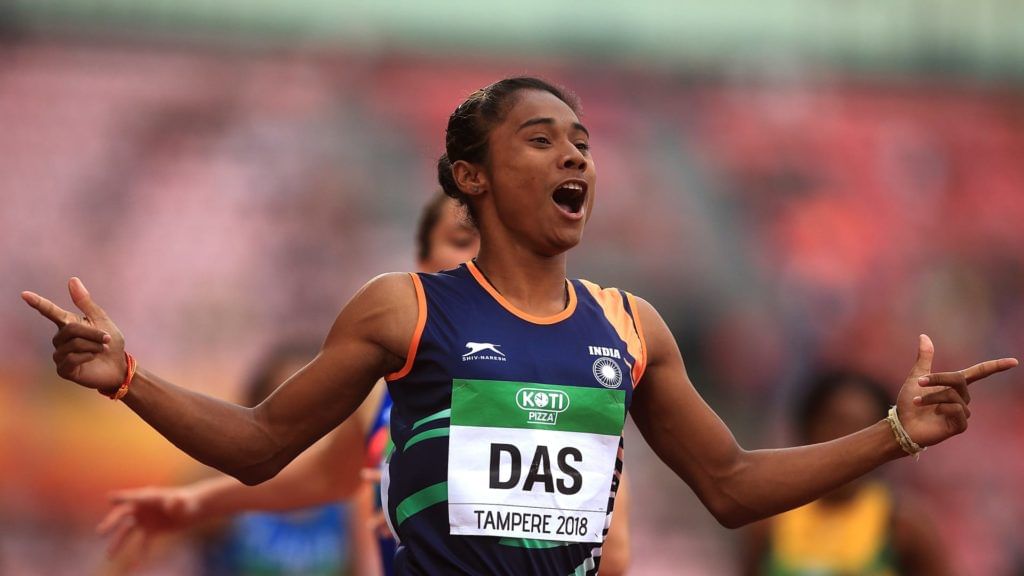 PT Usha, who had also been conferred with the Padma Shri spared some thought on Hima Das. The 20-year-old sprinter has gained incredible recognition in recent times due to her encouraging performances.
"It is true that up to 2018, Hima did so well. In 400 metres, 50.79 seconds is really world class time too at the age of 19. Later what happened, I really don't know. She is like a daughter to me," PT Usha expressed.
Majority of sports have come to a standstill due to the COVID-19 pandemic across the world. Gradually, one can witness the willingness of different bodies in restarting the events with precautions to prevent the spread of the virus.
Making a similar prediction, the Payyoli Express observed, "Yes I really believe that, but that too for some time. In my opinion from March 2021, everything will get normal. The Olympics may be in Tokyo. India will be participating and we will win a few medals too, maybe one medal from athletics too."
For more updates, follow Khel Now on Facebook, Twitter, Instagram, Youtube and join our community on Telegram.