Three out of these players have managed to win more than 300 encounters.
The biggest pinnacle in tennis is winning a Grand Slam. The Australian Open, French Open, Wimbledon and US Open comprise this elite set of Grand Slam competitions. Winning a host of matches on this grand stage is indeed an elite task.
Here are the five male tennis players with most Grand slam match wins.
5.Andre Agassi (224)
Eight-time Grand Slam champion Andre Agassi is number five on this illustrious list. The American has 224 wins on the Grand Slam circuit. Andre's career at Grand Slams started in 1986 in the US open. Unfortunately for him it didn't go his way as he lost out in the first round .Michael Jeremy Bates defeated Agassi in four sets (7-6,6-3,4-6,6-4) in that encounter.
Coincidentally, Agassi would also end his career at the US Open 20 years from his debut in 2006. Agassi would make it to the third round this time before ultimately losing out to Benjamin Becker. This match too ended in four sets (5-7,7-6,4-6,5-7)
4.Jimmy Connors (233)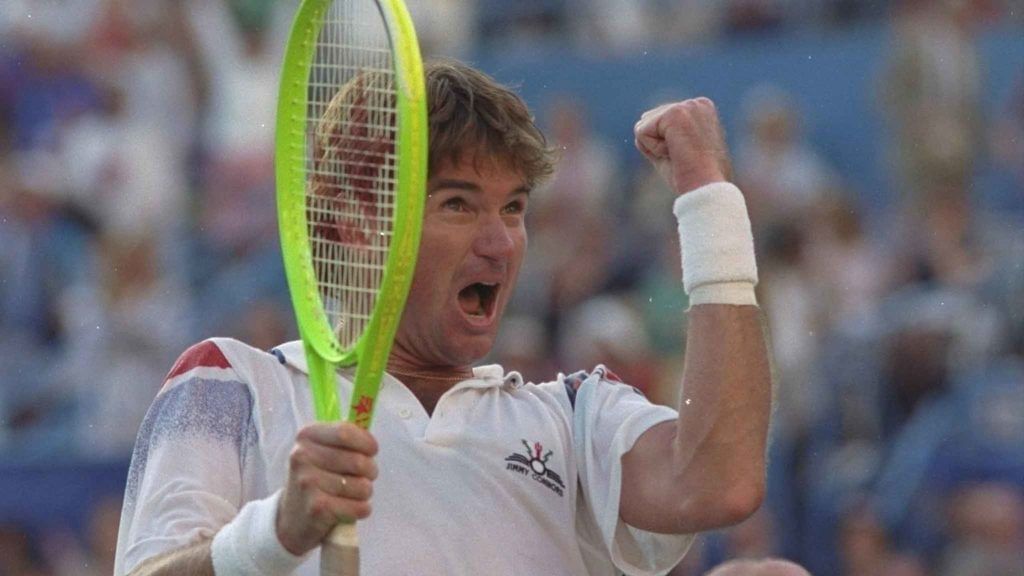 Jimmy Connors holds the number of most wins in men's singles Grand Slam matches for an American (233). The hot headed player might have temper tantrums but on court his skills were second to none.
His career was also longer than Agassi's as he played for 22 years. He picked up eight Grand Slams singles titles during that period. This includes five US Open titles, two Wimbledon trophies and one Australian Open trophy. The French Open trophy however eluded him although he did make it to the semi finals of the Roland Garros four times.
3.Rafael Nadal (301)
Unlike Jimmy Connors, Rafael Nadal had no isues on winning trophies on clay. He has ended up winning 13 French Open titles. Nadal recently became the exclusive member of the 300 wins club in Grand Slams defeating Corentin Moutet in straight sets (6-3,6-1,6-4).
Apart from this he has also an impressive win percentage in other Grand Slams as well. The Spaniard has a win rate of 84%, 82% and 88% in the Australian, French and US Opens respectively. The men's all-time leading Grand Slam title winner would surely like to add to that number in his favourite court in Paris.
2.Novak Djokovic (325)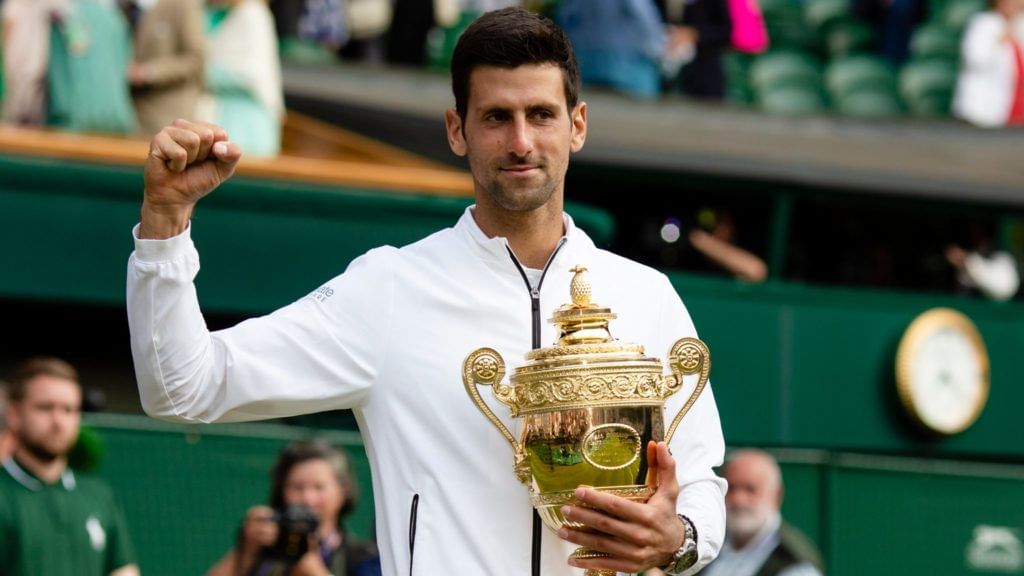 Novak Djokovic is the man who is the prime threat to Nadal's French Open title run this year. The Serbian has come to Paris with a point to prove after being excluded from the Australian Open.
However all that is behind him now as the Djoker is looking great and on a rampage in the ongoing French Open. Two back to wins in straight sets which is helping him in pile up more wins in Grand Slams. Till date Djokovic has 325 wins in all singles Grand Slam matches.
The 20-time Grand Slam champion is also defending his title in Paris. A victory would tie him up with Nadal at 21 Grand Slams each and make the contest even more exciting.
1.Roger Federer (369)
Roger Federer might be out from the Grand Slam scene since last year but his win record at Grand Slams is still untouchable. The Fed Express holds 369 wins in the Grand Slams.
Federer's last Grand Slam appearance was at Wimbledon last year.He reached the quarter-finals before losing in straight sets to Hubert Hurkacz. Sadly, a gruesome knee injury followed by double surgeries put him out of active competition. Since then he has missed out on three Grand Slams till now including the ongoing French Open. Despite that he holds a hefty lead over his contemporaries in terms of victories.
For more updates, follow Khel Now on Twitter, Instagram and join our community on Telegram.