Tennis
Madhwin Kamath stun Asian Games medallist Vishnu Vardhan to enter main draw of Dharwad ITF
By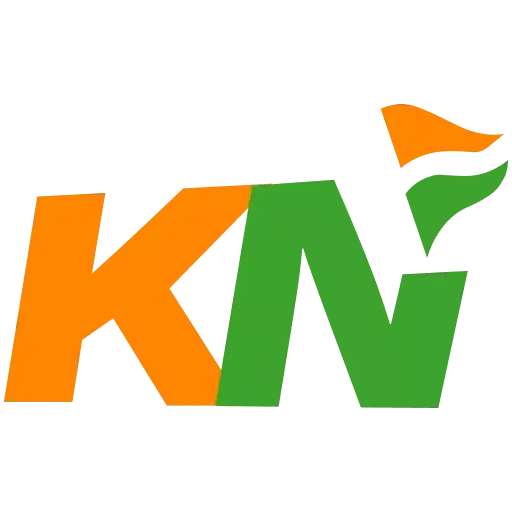 Khel Now
(Courtesy : Sportstar, The Hindu)
Karnataka's Suraj Prabodh also secured his place in the main draw.
In the Dharwad ITF Men's World Tennis Tour 2023, Karnataka's Suraj Prabodh and Gujarat's Madhwin Kamath delivered impressive victories, securing their spots in the main draw of Dharwad ITF. Madhwin orchestrated a remarkable comeback, defeating former Indian Davis Cupper and Asian Games medalist Vishnu Vardhan 5-7, 6-3, 10-5, while Suraj outplayed 14th seed Yash Yadav in straight sets 6-4, 6-1.
On the opening day of the main rounds of Dharwad ITF, third seed Digvijay Pratap Singh overcame Siddhanth Bhatia 6-2, 7-6 (7), and Nitin Kumar Sinha dispatched wild card entrant Rishi Reddy with a comfortable 6-2, 6-2 victory. In doubles action, the Indian duo of Sai Karteek Reddy Ganta and Manish Sureshkumar upset second seeds Bogdan Bobrov and Nick Chappell of the USA 6-3, 3-6, 10-5.
After a brief halt due to bad light and mild rain, Madhwin and Vishnu resumed their match with the score tied at 4-4 in the first set on the opening day of Dharwad ITF. Vishnu clinched the first set 7-5, but Madhwin made a spectacular comeback in the second set, leading to a decider. Vishnu struggled with his serve and returns, ultimately succumbing to the young talent.
The day at the Dharwad ITF began with an elaborate inauguration ceremony graced by esteemed dignitaries, including former India cricket captain, Mohd. Azharuddin, and Hon'ble Minister for Labour and District-in-charge, Santosh Lad, jointly inaugurated the tournament. Azharuddin and the minister engaged in an exciting display of tennis skills during the ceremony at the Dharwad ITF.
Indian Sports Live Coverage on Khel Now
Results
Men's Singles Round of 32
3-Digvijay Pratap Singh bt Siddhant Banthia 6-2, 7-6 (7)
Nitin Kumar Sinha bt WC-Rishi Reddy 6-2, 6-2
Doubles Round of 16
Manish Ganesh/Suraj R Prabodh bt Deepak Anantharamu/Rashein Samuel 7-6 (3), 6-3
Rishab Agarwal/Florent Bax (FRA) bt Adil Kalyanpur/Ryotaro Matsumura (JPN) 6-4, 5-7, 10-4
Ishaque Eqbal/ Faisal Qamar bt Chirag Duhan/Dev Javia 6-3, 6-7 (4), 10-4
Jake Bhangdia (USA) /Raghav Jaisinghani bt Tushar Madan/ Jagmeet Singh 6-3, 6-4
4-Siddhant Banthia /Vishnu Vardhan bt Thijmen Loof (NED)/Stijn Pel (NED) 6-4, 6-1
3-SD Prajwal Dev/Nitin Kumar Sinha bt Yash Chaurasia/Atharva Sharma 6-1, 6-2
Sai Karteek Reddy Ganta/ Manish Sureshkumar bt 2-Bogdan Bobrov/Nick Chappell (USA) 6-3, 3-6, 10-5
1-Purav Raja/Ramkumar Ramanathan Vs. Digvijay Pratap Singh/Karan Singh 6-7 (7) (postponed due to bad light).
Final Qualifying Round
11-Madhwin Kamath bt 1-Vishnu Vardhan 5-7, 6-3, 10-5
Suraj R Prabodh bt 14-Yash Yadav 6-4, 6-1
Abhinav Sanjeev Shanmugam bt Tushar Madan 6-3, 6-3
5-Ranjeet Virali-Murugesan bt 10-Kabir Hans 4-6, 6-3, 10-6.
For more updates, follow Khel Now on Facebook, Twitter, and Instagram; download the Khel Now Android App or IOS App and join our community on Telegram.