Tennis
Top five men's singles final matches at the French Open
By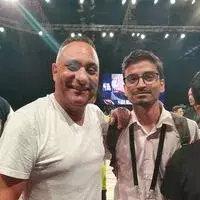 Gaurav Singh
These edge thrillers entertained the tennis fans around the world.
Roland Garros has given us innumerable thrillers, epic tennis battles, champions after champions and Rafael Nadal. It is no exaggeration to say that Nadal and the French Open go hand-in-hand. He has been crowned the undisputed king of clay for his exploits at the prestigious event.
The Spaniard has won 20 Grand Slams in his career and 13 of them on Court Philippe-Chatrier.
It's hard to talk about Roland Garros without Nadal. However, in this piece, we will also discuss several other outstanding performances in the French Open men's singles finals.
Let's take a look at a few of the quintessential:
5. Sergi Bruguera Vs Jim Courier (1993)
Spain's dominance began back in 1993, when Sergi Bruguera crushed Jim Courier 6-4, 2-6, 6-2, 3-6, 6-3 to win the French Open title in 1993. Back then, Courier had won two consecutive titles at Roland Garros in 1991 and 1992 respectively. However, he was not able to complete his hat-trick, courtesy of a Bruguera master class.
The Spaniard stopped Courier's run at Roland Garros with a five-set victory in the final and in the process joined an elite list of tennis players.
4. Rafael Nadal Vs Mariano Puerta (2005)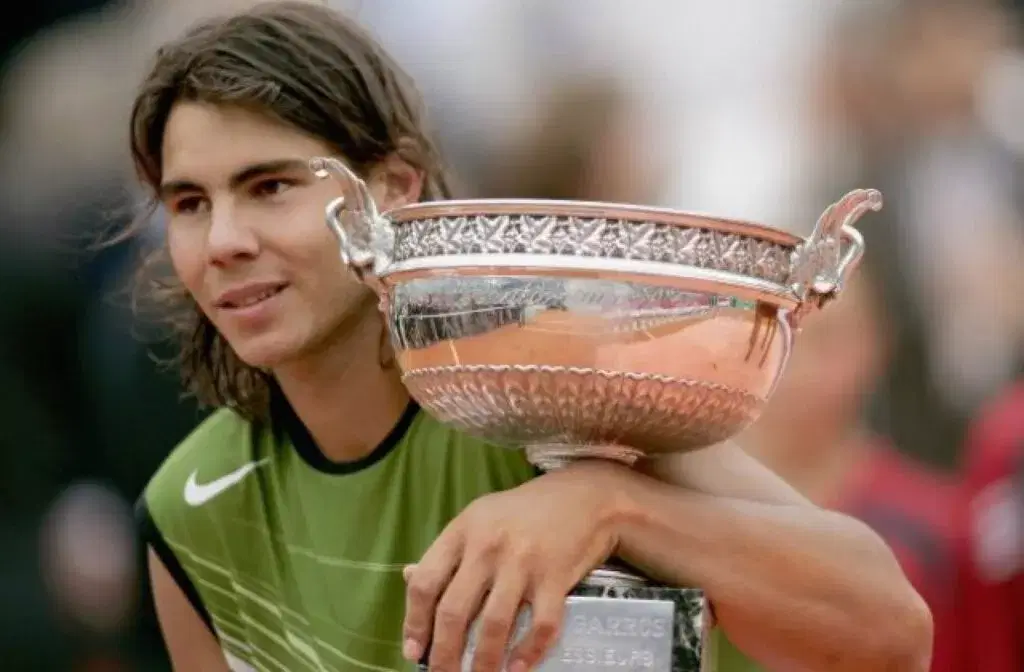 Rafael Nadal, the undisputed king of clay, came roaring into Roland Garros after defeating Mariano Puerta, 6-7, 6-3, 6-1, 7-5 in a match that lasted over three hours.
He became the first player ever since Mats Wilander, who won in 1982 and third overall to win Roland Garros on his Championship debut. A 19-year-old Nadal then became the youngest champion since Michael Chang in 1989.
The Spaniard was the clear favourite to win the Championship, as he was playing the French Open after winning the Monte Carlo, Barcelona and Rome Open. Unseeded Puerta gave a tough fight to Nadal, but it was not enough to stop him.
3. Andre Agassi Vs Andrei Medvedev (1999)
Andre Agassi defeated Andrei Medvedev in a five-set thriller 1-6, 2-6, 6-4, 6-3, 6-4 to win the 1999 Roland Garros final. Agassi made a remarkable comeback after losing the first two sets. He was spotted crying after clinching the first French Open title of his career.
The final was an emotional one for the American star, as he was playing in the showpiece of Roland Garros after eight years. It must be mentioned that the French Open was the only title that Agassi was yet to win. What made the win even more special was that he overcame the heartbreak of losing two consecutive titles in 1990 and 1991 respectively.
2. Gustavo Kuerten Vs Alex Corretja (2001)
Gustavo had a special affair with the French Open. Much like Nadal, even he loved playing on the red soil. And he once again proved his worth on clay, when he crushed Alex Corretja 6-7, 7-5, 6-2, 6-0 to defend his title. Corretja won the first set 6-7. However, after that, the Kuerten came from behind to win the next three sets.
Kuerten won the French Open in 1997, 2000 and 2001. He has won 14 out of his 20 career titles on the red soil.
1. Rafael Nadal Vs Roger Federer (2006)
Rafa Nadal came back to defend his title at the 2006 Roland Garros against the then top seed Roger Federer. A final that many had expected would happen at the Stade Roland Garros. The Spaniard was on a 13-match unbeaten run in the tournament and a 59-game victory streak.
Moreover, it was Federer's eighth Grand Slam final and the first one he lost, such was Nadal's dominance in the latter stages. Additionally, this was their seventh meeting and six of those went in favour of Nadal. However, Federer started the match in dominant fashion and only allowed Rafa to earn one point in the first set. Nadal returned the favour in the next set and won it in the exact same fashion.
The fourth set went into a tiebreak with Roger literally trying to stay in the match. However, it was a little too late, as the defending champion became a two-time champion, winning the tiebreak. The final result 1-6, 6-1, 6-4, 7-6 ended Federer's hopes of winning the title that year.
For more updates, follow Khel Now on Twitter, Instagram and join our community on Telegram.