Tennis
What makes Rafael Nadal the king of the clay court?
By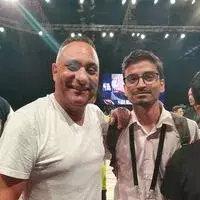 Gaurav Singh
The Spaniard is looking to add a record 14th French Open title to his kitty in the 2021 French Open.
Rafael Nadal has rightfully earned the title 'King of Clay'. The Spaniard's 13 French Open titles are perhaps the most dominant feat of all time in tennis.
He has reached an unprecedented level of supremacy on clay. His dominance is highlighted by 62 of his 88 ATP singles titles coming from that surface. This includes 26 of his 36 ATP Masters titles. Moreover, Nadal's 81 match win streak on clay courts is the longest single-surface win streak in the open era.
Undoubtedly, he is the most dominant player on a single surface in the history of tennis. To better understand how Nadal dominates and specializes on the clay surface, we take a look at a few reasons as to how Nadal dominates on the red dirt.
7. Clay Surface Characteristics
Typically, clay courts are a slower court surface as compared to grass or hard surface. Therefore, when the ball bounces on the surface, it tends to bounce higher. This gives players more thinking time between strokes. These properties help Rafael Nadal to hit the ball harder and accurately.
6. Forehand Expertise
Rafael Nadal is much more superior with his forehand as compared to his backhand. The southpaw's lethal crosscourt forehand land on the backside of his right-handed opponents. With a clay surface producing a higher bounce, his opponents find it difficult to return Rafa's forehand with their backhand.
Moreover, the slow clay surface gives him ample time to switch to his forehand while receiving the ball from his backhand. He knows how to manipulate the angles to get his opponents out of position.
5. Topspin
A clay surface aides spin play more than synthetic surfaces. Rafael Nadal has a unique way of taking forehand shots which facilitates a topspin. While taking a forehand shot, Nadal goes from low to high.
This enables the ball to travel at a higher distance over the net which reduces the chance of hitting the ball into the net. As the ball reaches the opponents at a higher angle, they often have to hit the ball at shoulder level.
Also, Nadal's topspin forces his opponents well behind the baseline which is a difficult position to recover from as the surface is very slippery.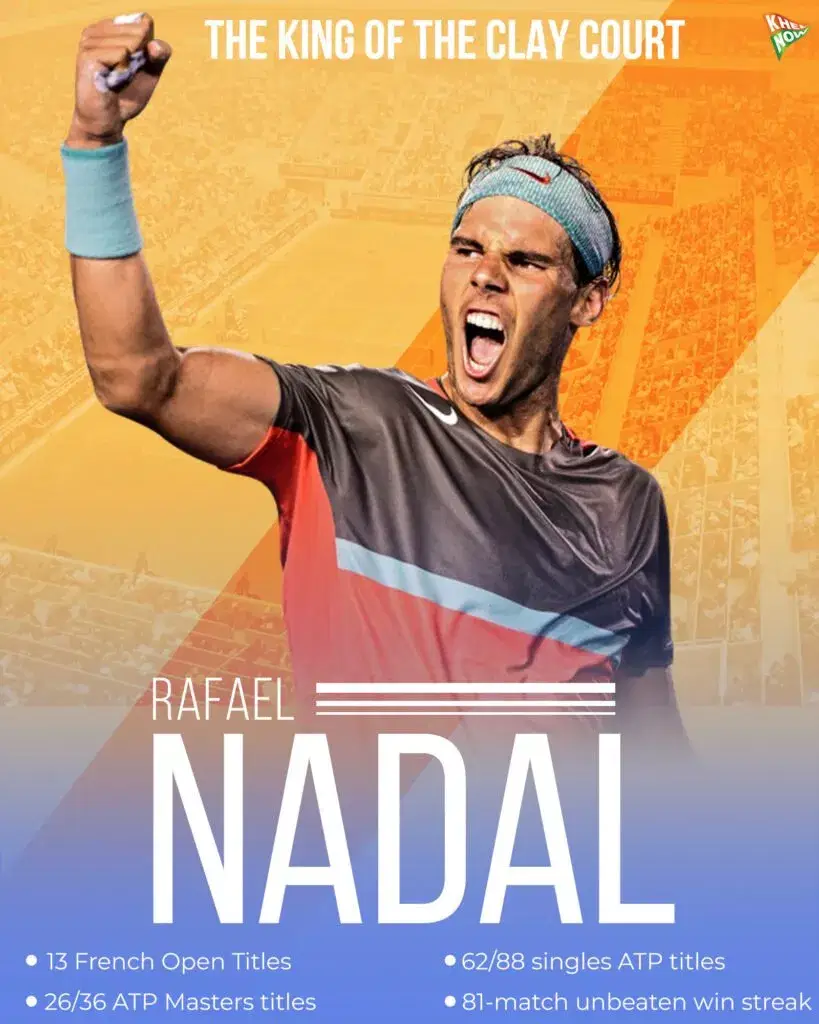 4. Patience and Persistence
Rafael Nadal possesses a significant amount of patience on the court. He does not give up during long rallies and this eventually reduces his unforced errors in a match. He works hard for every single point no matter what the score is. Moreover, he patiently waits for the right moment to execute a winner. Nadal is a calm-headed player and never loses his temper out of frustration.
3. Lesser Prone to Knee Injury
Rafael Nadal has come across various knee injuries during his career. His inherently weak knee makes him prone to injuries on hard courts. However, the clay surface gives his knee proper cushioning allowing him to play better.
2. Court Coverage
Rafael Nadal is known for his excellent speed and court coverage. By fighting rigorously for every point, he forces his opponents to execute forced and unforced errors. Over time, his speed has reduced due to several knee injuries. However, the King of Clay is still faster on foot as compared to many other players on the ATP circuit.
1. Weather
Spaniards love the sun and Rafael Nadal is no different. The major portion of the clay season is played in Europe under sunny weather conditions. Due to the sun, the clay surface gets harder and the ball bounces higher with totally suits Nadal's playing style. However, varied results have been observed when Nadal plays in cold and humid weather conditions.
Moreover, he has grown up playing on clay courts as the weather in Spain keeps the clay courts in a good position throughout the year.
For more updates, follow Khel Now on Twitter, Instagram and join our community on Telegram.